Whether you're sending a gift to a friend or looking for good eCommerce fulfillment shipping options, knowing how to ship a package USPS is handy. This post outlines the steps to ship a package USPS and some of the most popular USPS package shipping services.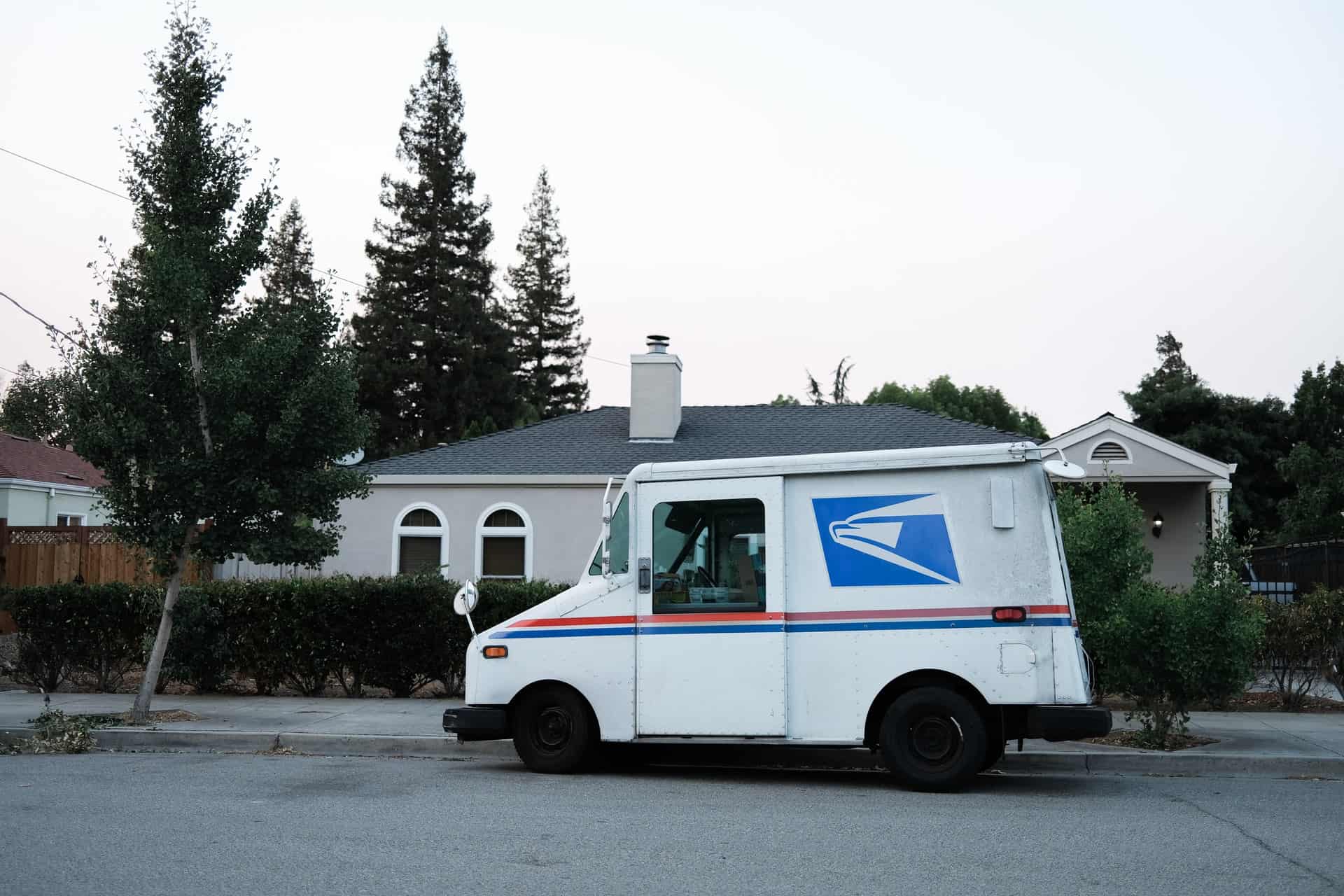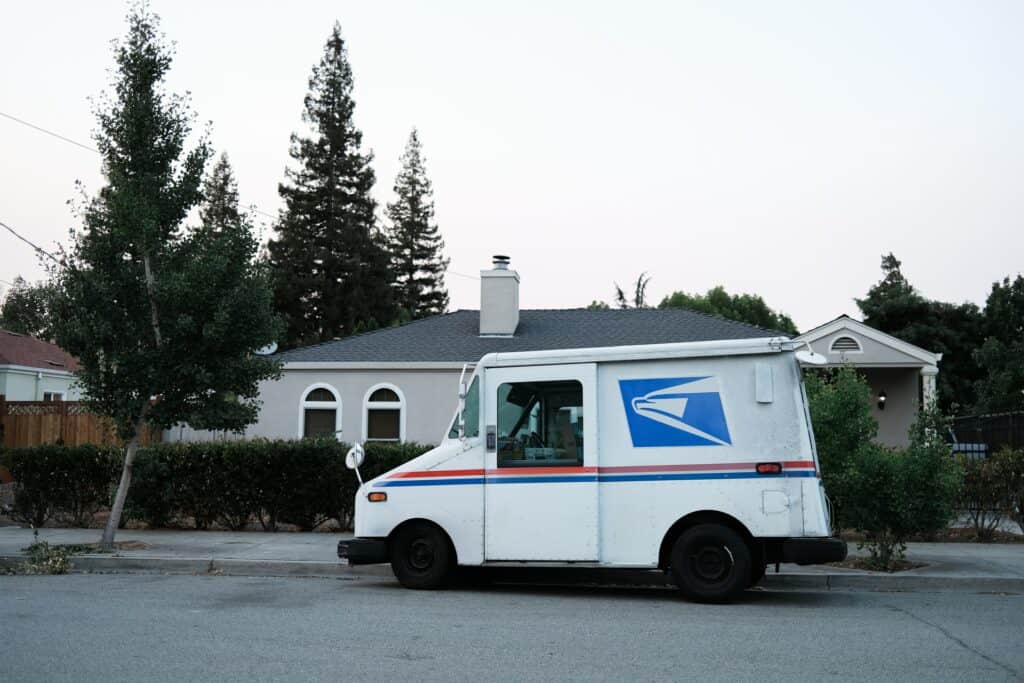 Should eCommerce companies ship packages via USPS?
Most online retailers set up accounts with FedEx or UPS for eCommerce shipping rather than shipping packages via USPS. But, while it's true FedEx and UPS have more flexibility to ship large boxes, and their shipping rates tend to be lower, USPS is an excellent option. ECommerce businesses shouldn't rule out sending orders, especially small packages, by mail because sometimes the Post Office is the cheapest shipping method.
Here are just a few of the benefits when you ship a package USPS:
Faster cross-country delivery: USPS Priority Mail takes just one to three days, even for packages traveling across the U.S. Meanwhile, FedEx or UPS ground services can take as much as five days.
Free packaging: You can get USPS Priority Mail and Priority Mail Express shipping supplies, including flat-rate envelopes and boxes, for free.
Flat rate shipping: USPS offers several flat-rate shipping options, which can save you money when you ship heavy items.
Shipping discounts even for small shippers: Even without a business account, you can save money when you ship a package via USPS Click-N-Ship.
How to ship a package USPS
When you've chosen your USPS service and you're ready to ship your package, the steps for how to ship a package USPS are straightforward.
Choose a box or envelope. Packing a box for the Postal Service is like packing any other order. Make sure your package is made of strong enough cardboard to protect the items inside. For heavy or fragile items, choose a thicker grade of corrugated cardboard; lightweight items can ship in a lighter box or even an envelope. You can choose from a range of USPS packaging when you ship via USPS Priority Mail or Priority Mail Express. Pro tip: Use standard box sizes whenever possible. USPS may charge extra for items that must be hand-processed.
Calculate postage. You can easily do this with the USPS postage calculator. If you aren't using a flat-rate box or envelope, it's critical to measure your box dimensions accurately and enter the correct weight. If you send a package with insufficient postage, USPS will return it to you or charge the recipient the difference. If you're unsure about postage, take your package to your local Post Office counter and have them calculate it.
Label your box. For Priority or Express services, you can create a USPS shipping label online through usps.com and print at home. Make sure your label is clear and readable. If your box is repurposed, be sure to remove any other labels, stickers, or barcodes attached to it.
Send your package. For some USPS services, you can request a package pickup. You can also drop off your package at the Post Office or in a mailbox (if it fits). Pro tip: Use online services to buy your postage ahead of time, and you can skip the line and drop your box at the counter.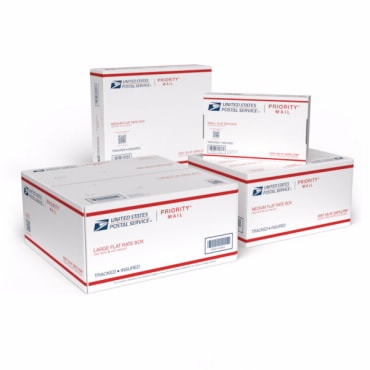 How to ship a package USPS: Services
USPS has a range of mail services depending on the delivery speed you need and your price point for shipping. Here are some of the most popular options for eCommerce shipping.
Priority Mail
You can mail anything from a small envelope to a large box by Priority Mail. Priority Mail flat-rate shipping is a popular delivery service because you don't have to weigh your box; if it fits, USPS will ship it. Priority Mail delivers in one to three days, which can beat the delivery times for FedEx and UPS, so it's a popular option for eCommerce shipping. A small flat-rate box costs $8.55 for commercial customers and $10.20 when you pay at your local Post Office.
Priority Mail Express
Priority Mail Express offers next-day and 2-day service, with flat-rate shipping options. Retail prices start at $28.75, and you can schedule a package pickup.
First-Class Mail
The old-fashioned way to send a letter or package is first-class mail. To ship a package USPS First-Class Mail, you can weigh it and add postage stamps to cover the cost. Delivery time for packages is two to five business days. First-Class is only for packages that weigh 13 oz or less; you must send anything heavier by Priority Mail.
Media Mail
USPS will only accept certain items for Media Mail, including books, manuscripts, film, and video. The service is slower than other types of mail (two to eight days), but Media Mail is one of the cheapest ways to ship media items.
Extra services from USPS
USPS offers a range of extra services including: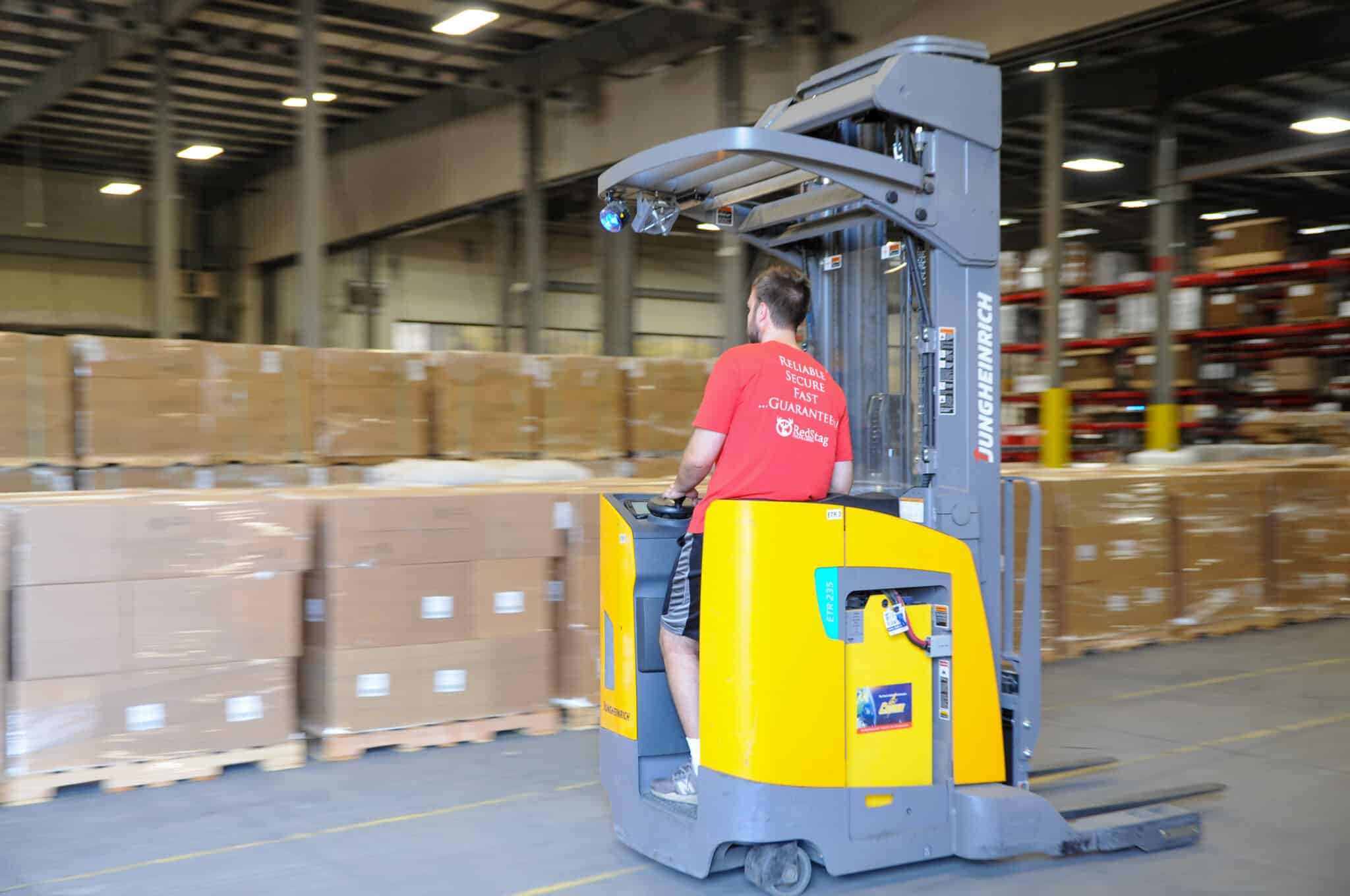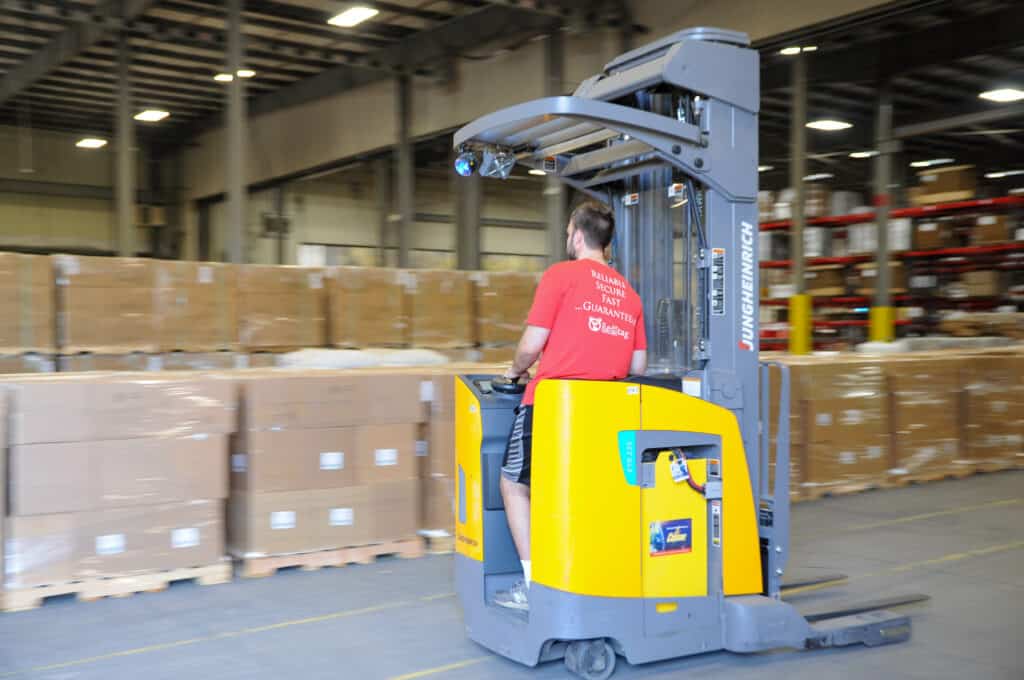 Business discounts for how to ship a package USPS
If you use USPS for order fulfillment, you can get volume discounts on shipping services. Here are three ways to save money when you ship a package USPS.
Click-N-Ship
You don't need a business account to use Click-N-Ship. Anyone can set up a portal and print labels for Priority Mail and Priority Mail Express shipping. When you use the Click-N-Ship portal and print your own labels, you pay a lower price than you would to ship the same package at the Post Office. Small businesses with a low volume of shipments can instantly benefit from this accessible service.
Click-N-Ship Business Pro
The Business Pro option gives you access to software and the ability to schedule recurring shipments.
Business Customer Gateway
To use USPS business services like Click-N-Ship Business Pro, you need to create a Business Customer Gateway (BCG) account. BCG gives you access to premium services not available to retail Postal Service customers, as well as discounted commercial pricing.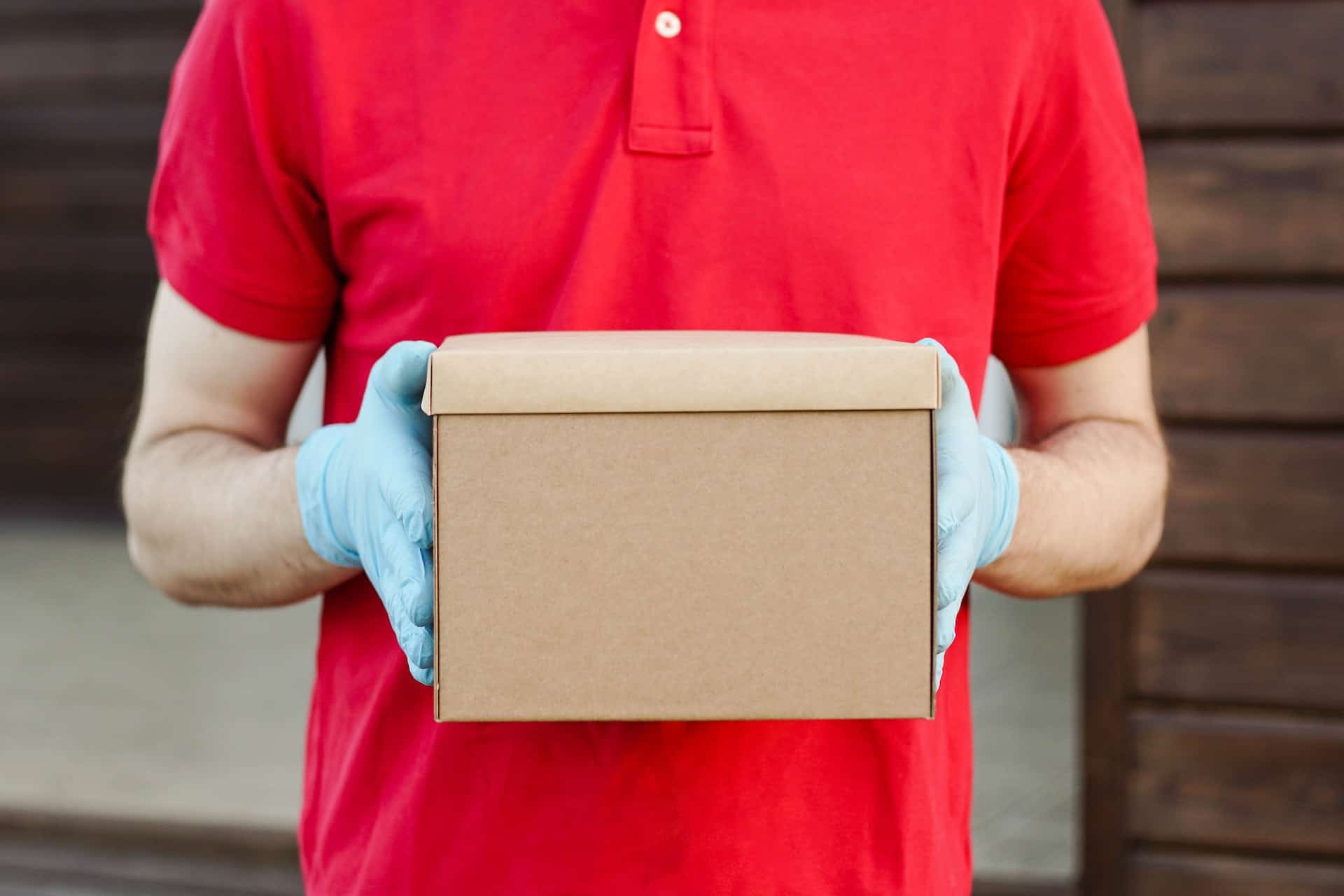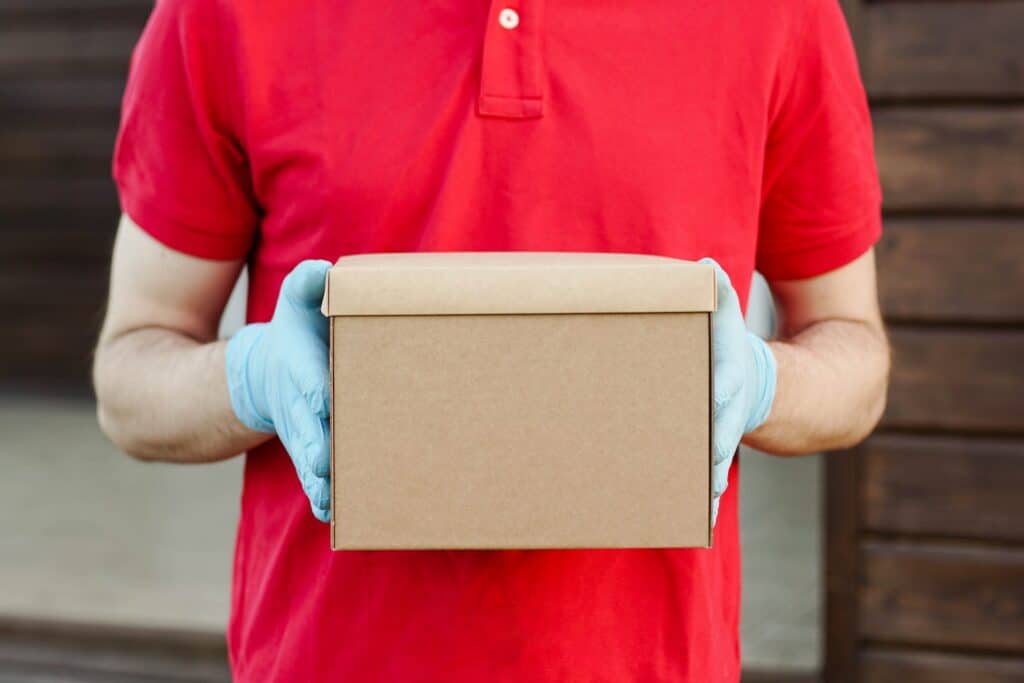 Red Stag Fulfillment gives you choice in shipping services
Your eCommerce business should choose the best delivery service for each package you send. That might mean using a range of delivery options to optimize delivery times and reduce shipping costs. Red Stag Fulfillment offers its clients flexible carrier selection.
We have also negotiated discounts on shipping services that we pass on to our clients, including reduced dimensional weight charges. If you're ready for unmatched accuracy and Red Stag's fulfillment guarantees, try the RSF difference.
More about how to ship a package USPS: