Easy integration
We easily integrate with a long list of ecommerce platforms and ERP systems. If you don't see your platform listed, we can even offer a customized solution.
RSF works to ensure that integration between our system and yours is seamless. We'll get to know your brand and work with your team every step of the way (from integration to testing to launch) to ensure our two systems are set up properly and always in sync.
RSF OPS Interface
Red Stag Fulfillment's proprietary cloud-based system (RSF OPS) allows our customers to perform real-time monitoring and reporting of all aspects of their business information at any time. No matter where you are or what device you are using, you can always access your information.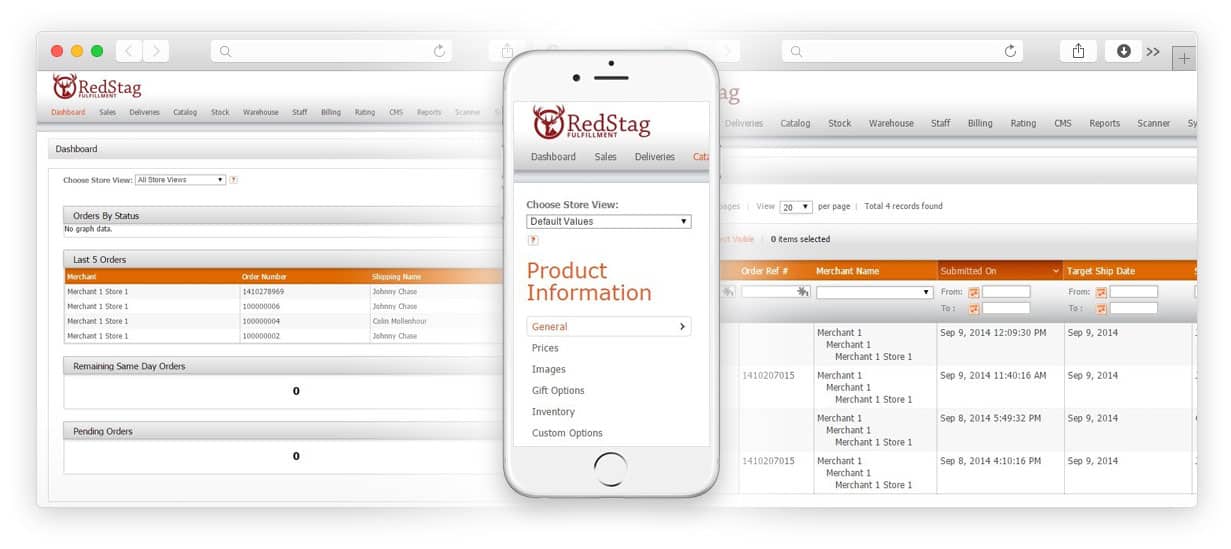 Technology Built With A Purpose
In order to create a truly valuable platform, your technology needs to be able to adapt to your processes instead of having to design processes around your technology. We took lean manufacturing and supply chain best practices to engineer a system that decreases errors and lowers costs.
A few of the features include:
Error-Proof Systems and Processes
Inventory and Order Tracking at Every Step of the Process
Unique Barcodes for Each Location, Product, and Order
Integration with High-End Video Monitoring System
Monitor Processes for Improved Efficiences and Cost Reduction
In short, our technology and never-ending push towards perfection means you can spend less time worrying about your inventory and orders, and more time focusing on generating more sales and more profit.
Getting started is simple

Send us Your stuff

Send us Your orders

Give us 30 days to impress you