Even when customers know you're shipping hazardous materials to them, they don't expect products to melt, catch fire, or explode. In the growing world of eCommerce, these issues threaten every business because they make customers hesitate before clicking that "add to cart" button the next time. With its current marketplace dominance, Amazon is where most people and lawmakers will look to address these concerns.
Unfortunately, the behemoth seems to be struggling with dangerous products. Not only could it soon be liable for what it ships, but hundreds of reviews of AmazonBasics could be seen as knowledge of the risk, according to CNN. In this post, we'll look at some of the issues around third-party shipping hazardous materials and why your business may want to keep an eye on the news.
We originally published this article in October 2016, following a British ruling against Amazon. It has been updated and republished on May 17, 2021, with more information, new regulatory concerns, and research that tracked hazardous concerns from 2016 through 2020. Nothing in this article is meant to imply a legal relationship between Red Stag Fulfillment, LLC and Amazon. Red Stag Fulfillment, LLC does not own any other company's trademarks referenced or included in this article.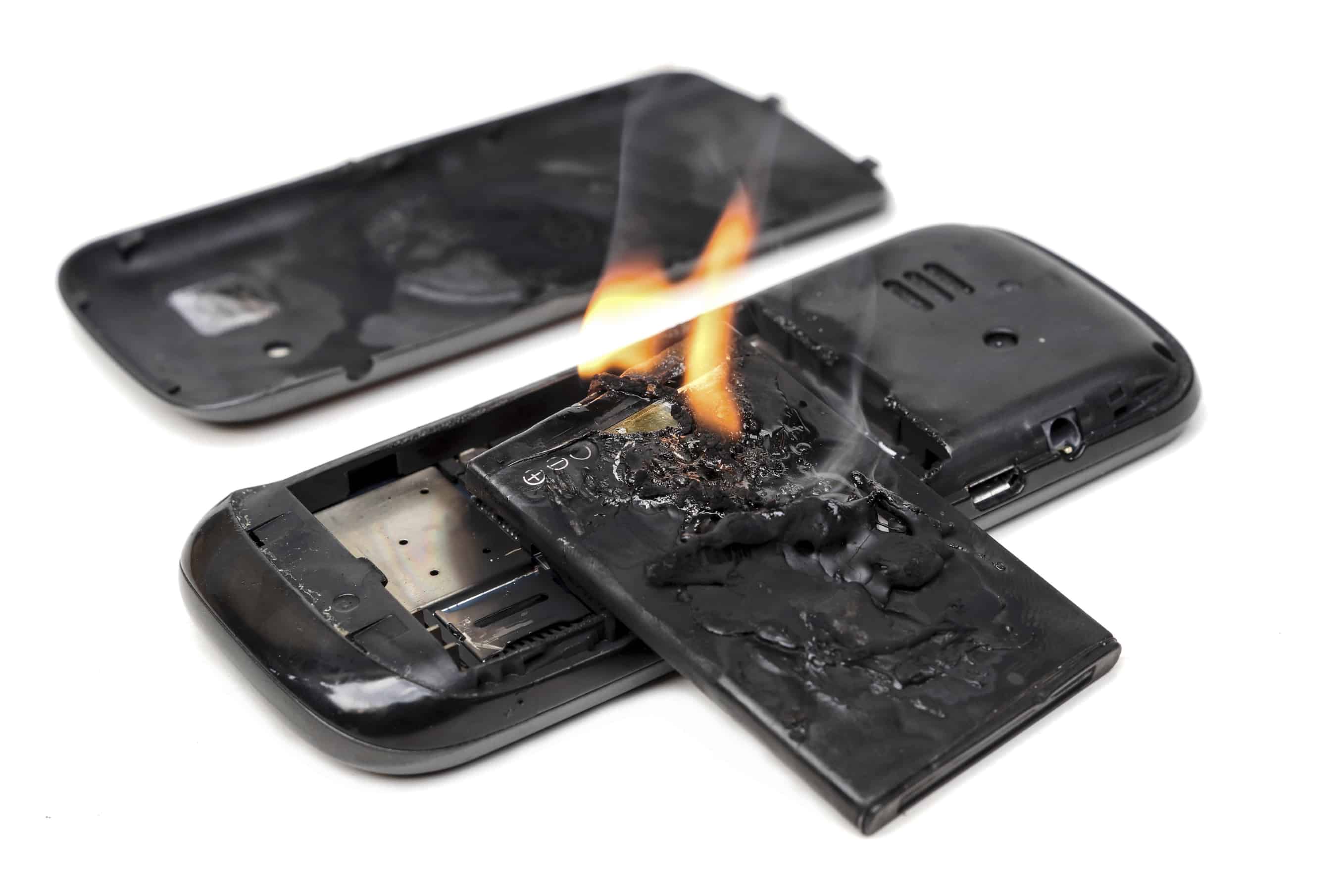 A 'history' of non-compliance
In September 2016, a British jury found Amazon UK guilty of shipping hazardous materials by air without proper labeling or packaging. The eCommerce and order fulfillment giant had shipped lithium-ion batteries, which have the potential to explode and catch fire, as well as aerosols that used a gas propellant that is also combustible. 
According to a Guardian article on the verdict, Amazon has a protocol for shipping hazardous materials. However, some staff incorrectly labeled some packages as nonhazardous. That mistake created liability. The verdict is a cautionary tale for any eCommerce seller that is carrying and shipping hazardous materials. 
In 2014, an Amazon package injured several UPS workers when it leaked a corrosive drain cleaner. That incident led to an FAA investigation and a $350,000 civil fine in 2016. At the time, this NBC News report said, "the penalty is the largest fine the FAA has proposed imposing on Amazon, which the agency said has had a series of at least 24 hazardous materials violations in recent years."
Amazon has a history of violating the Hazardous Materials Regulations, the FAA said in a news release
Each event points to a significant issue for anyone shipping hazardous materials. If that includes your business, it should serve as a reminder that you're responsible for having an attentive and knowledgeable fulfillment warehouse staff.
A recent report looking from 2016 to 2020 found more than 1,500 reviews that described safety issues. More than 10% of reports indicated that AmazonBasics products had caught fire. Some of these are still for sale, which may increase the company's liability. That would be the same for you if your company sold products where instances of fire were reported.
Ask us how to ship these materials safely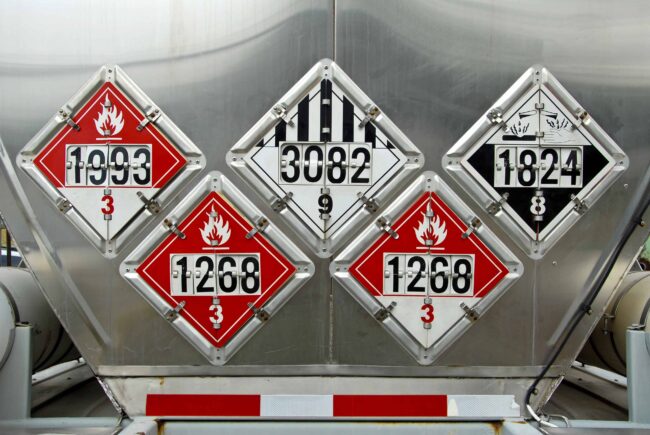 Recent laws and lawsuits
One of the best reasons to work with a 3PL like Red Stag Fulfillment is that we keep up with relevant regulations and changes. These come from a mix of legislative updates and precedent. For the 2021 update, we wanted to highlight a few recent elements that are shaping existing legislation and upcoming changes.
The biggest potential item is a recent ruling by California state Court of Appeal justices in Los Angeles. They've said that, under California's strict liability doctrine, Amazon can be held liable if a product it sells turns out to be harmful. The decision comes from a case of exploding hoverboards sold on Amazon's website. Importantly, the ruling seems to establish that, legally, Amazon is the retailer alongside the other company/seller. This removes some of the ways that marketplaces try to avoid liability.
If the ruling sticks, expect Amazon to institute significant changes for third-party sellers, especially for shipping hazardous materials
Legal experts specifically note that Amazon is being held liable because consumers view them as the retailer in many instances. That awareness is important for your shipping as well as for your marketing.
Also of note is that eBay is asking regulators in the UK and elsewhere to flag and take down dangerous listings. What's essential is that this will happen immediately as something is spotted, without consulting eBay before the removal. The focus is on unsafe and illegal products, but improper listings could put many other products at risk of removal.
And finally, we wanted to highlight that Amazon is enhancing its seller verification to protect against fraud. This may impact how you ship and package goods. Staying compliant is much easier with a 3PL partner.
Shipping hazardous materials defined
In the United States, government codes regulate the transportation of hazardous materials. Shippers such as UPS and FedEx have their own rules about shipping hazardous materials too. These ensure companies comply with applicable laws and protect the safety of the carrier's staff.
The federal regulations generally classify materials as hazardous if they are explosive, flammable, poisonous, dangerous when wet, infectious, radioactive, or corrosive. While you're unlikely to sell plutonium or smallpox, your goods could fall into the hazmat category. That designation includes products containing a potentially flammable gas (as most aerosol spray cans do) or a flammable solid, such as the lithium batteries that Amazon UK shipped improperly. 
Many of the products on the hazardous materials list below may not seem hazardous at first thought. However, we only need to think of Samsung to remember that even the devices in our pockets can turn explosive under the right conditions.
The hazardous materials list
Here is a curated list to help eCommerce companies shipping hazardous materials, but please refer to the entire regulation before you ship anything.
Air conditioners

Alcohol (both the rubbing and the drinking kinds)

All fireworks, including toy caps

Anti-freeze

Any device that contains fuel

Compressed air

Electric wheelchairs

First aid kits

Fish meal

Gunpowder, flares, fuses, and ammunition

Iodine

Lighters

Medicinal tinctures

Paint, varnish, shellac, polish, and lacquer

Rocket motors and some types of rockets

Some kinds of printing ink

Thermometers and other items containing mercury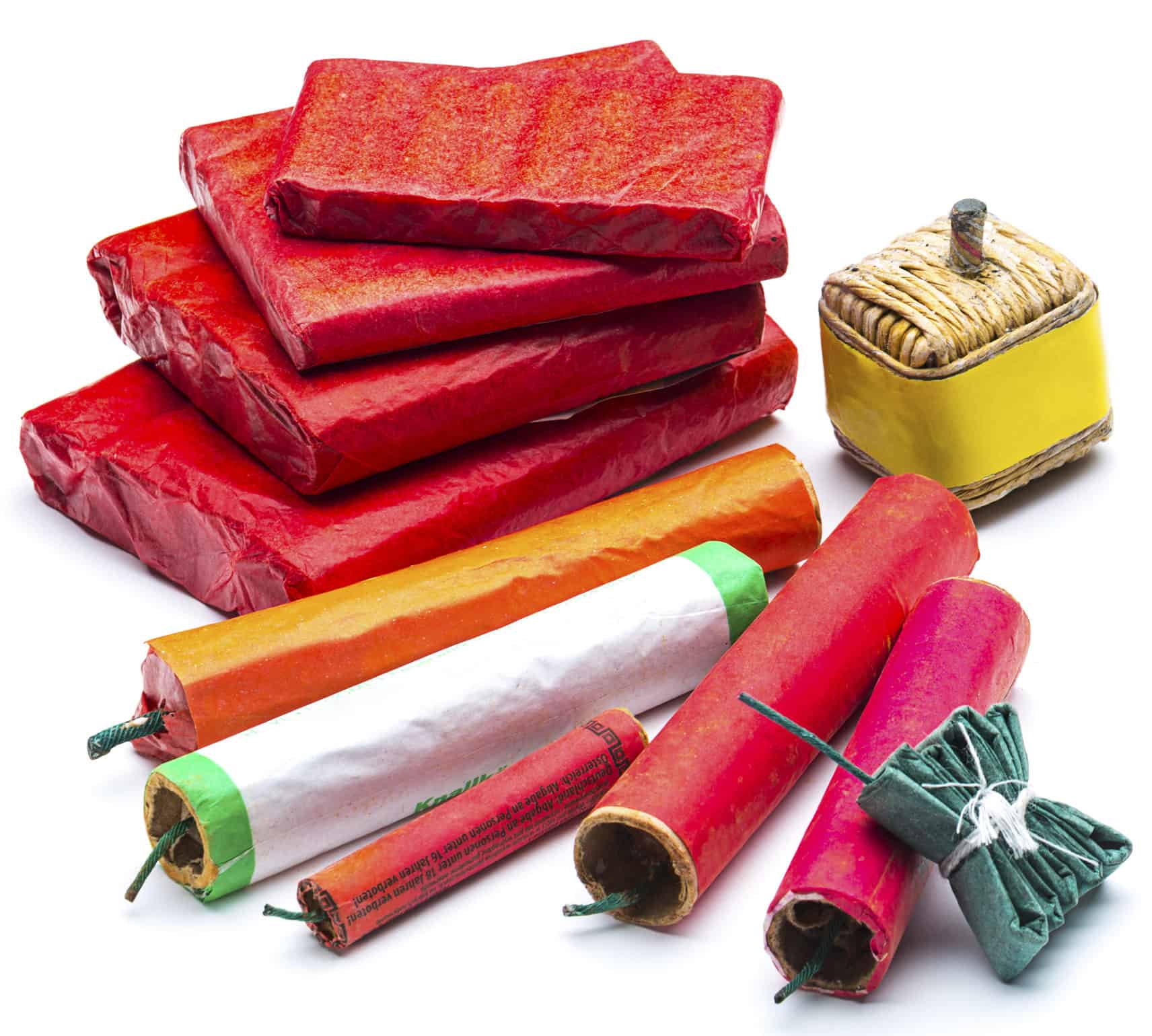 You know your products better than anyone. It's a good idea to check out the table of hazardous materials under Title 49 of the Code of Federal Regulations (CFR), Section 172.01 to see if any of the components of your products are considered hazardous. Even if you sell something seemingly innocuous, like first aid kits, you might be shipping hazardous materials that require extra precautions.
The downside of improperly shipping hazardous materials can be considerable, even if nothing blows up. Governments have fined Amazon millions of dollars for their improper and dangerous shipping of hazardous materials.
If you get caught in the U.S., penalties range from $450 to $250,000 (a corporation faces up to $500,000) per package.
Fulfillment centers and shipping hazardous materials
If your eCommerce business includes items classified as hazmat, a fulfillment center with experience in shipping hazardous materials can give your business a tremendous boost. As you probably have discovered already, you can't just walk into your local carrier's office and ship an order that contains a restricted substance or product.
For example, FedEx will only accept hazardous material shipments from approved shippers. UPS requires properly prepared shipments using the carrier's software or an approved third-party vendor. A fulfillment center that already has the systems in place for shipping hazardous materials will save you time and headaches.
Ask Red Stag Fulfillment about our hazardous materials experience
Regulations governing shipping hazardous materials
In addition to the U.S. regulations under Title 49 of the CFR, the U.S. Department of Transit has regulations governing the interstate trucking of hazmat. The International Air Transport Association and the International Civil Aviation Organization have rules about international air shipments of hazardous materials. There's also the UN POP: United National Performance-Oriented Packaging guidelines. 
Have you and your employees completed hazardous materials training around these relevant regulations?
There is a forest of regulations about shipping hazardous materials. Which regulations apply to shipments with which carriers? What do you apply to U.S. shipments versus overseas freight? That can be confusing at best and terrifying at worst, especially if all you want to do is send some sparklers to Cincinnati.
Once again, a fulfillment center from a 3PL that is well-versed in shipping hazardous materials will know which regulations apply when. Your account manager should always be there to help you figure out the best modes for shipping hazardous materials so your sparklers can shine on the banks of the mighty Ohio River.

Batteries are a significant concern
Lots of consumer products contain batteries. Everything from laptops and cell phones to clocks, toys, and music players may be battery-powered. That can complicate shipping because you want to sell your products and include what powers them to reduce headaches.
Little Madison will be much happier if her Bill the Bear comes with batteries and is ready to talk. So, you may find yourself shipping batteries to your customers.
The good news is that the most common types of consumer batteries (AA, AAA, C, D) are not considered hazardous. You can ship them without special labeling or packaging. However, that doesn't mitigate all risks because these can still catch fire en route if packed improperly.
Leave the batteries out of the bear's back. Make sure they are well-wrapped so that one positive doesn't meet another negative. A good fulfillment center can help you determine the best way to package goods that come with batteries.
Lithium and lithium-ion batteries, commonly found in laptops, cameras, phones, and electronics, are more combustible. These do require special handling, and so do lead-acid batteries that power devices like electric wheelchairs. If you fill these orders, you're shipping hazardous materials.
Once again, your fulfillment center is your best friend in labeling, packing, and shipping these batteries.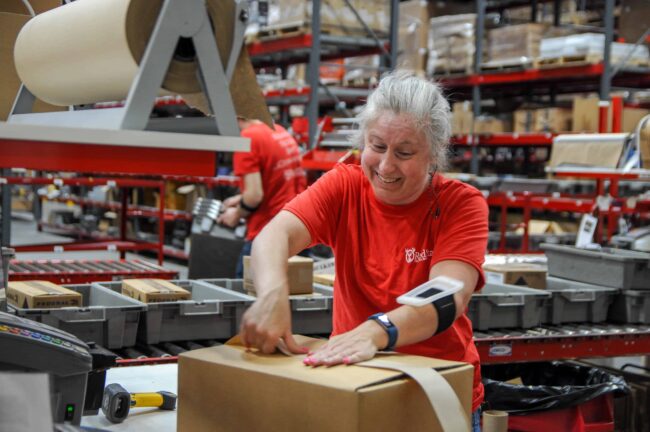 Safely and legally shipping hazardous materials
You must label packages properly to comply with regulations for shipping hazardous materials. 
What 'proper' means depends on the item and how it is shipped
At a minimum, your orders will almost certainly need to carry the UN number on the outside. The United Nations assigns this number to a hazardous material to create a global standard for hazardous material shipments. If the hazmat in your product doesn't have a UN number, it should have an NA number that you can use instead.
Ask Red Stag experts how to find UN or NA numbers
In addition, certain hazmat items need special codes or identifiers on the label. For some types of materials, you will need a special permit to ship. The locations you ship to may also need to meet specific requirements.
The standards for shipping hazardous materials have some general overlap with other fulfillment best practices. That includes using extra-sturdy boxes and tight-fitting lids. Stick to the weight limits of the packaging and that the carrier sets. Again, your fulfillment center will know these regulations well and can advise you on the best methods for shipping hazardous materials to comply with the law and keep your packing and shipping costs to a minimum.
The lesson in all this is: do it right. 
If Lex Luthor wants to send Superman a Kryptonite surprise (krypton is a hazardous material), he'd be wise to pack and label the box correctly. Otherwise, it could cost him more than just the wrath of the Man of Steel.