As eCommerce companies find more creative ways to ship oversized and bulky items, it seems like it should be simple to ship a bike. But bike shipping is not a simple process, as you probably know if you've ever tried to mail a bike to yourself or a friend. And if you run a company that sells bicycles, you've got a bike shipping problem multiplied by thousands.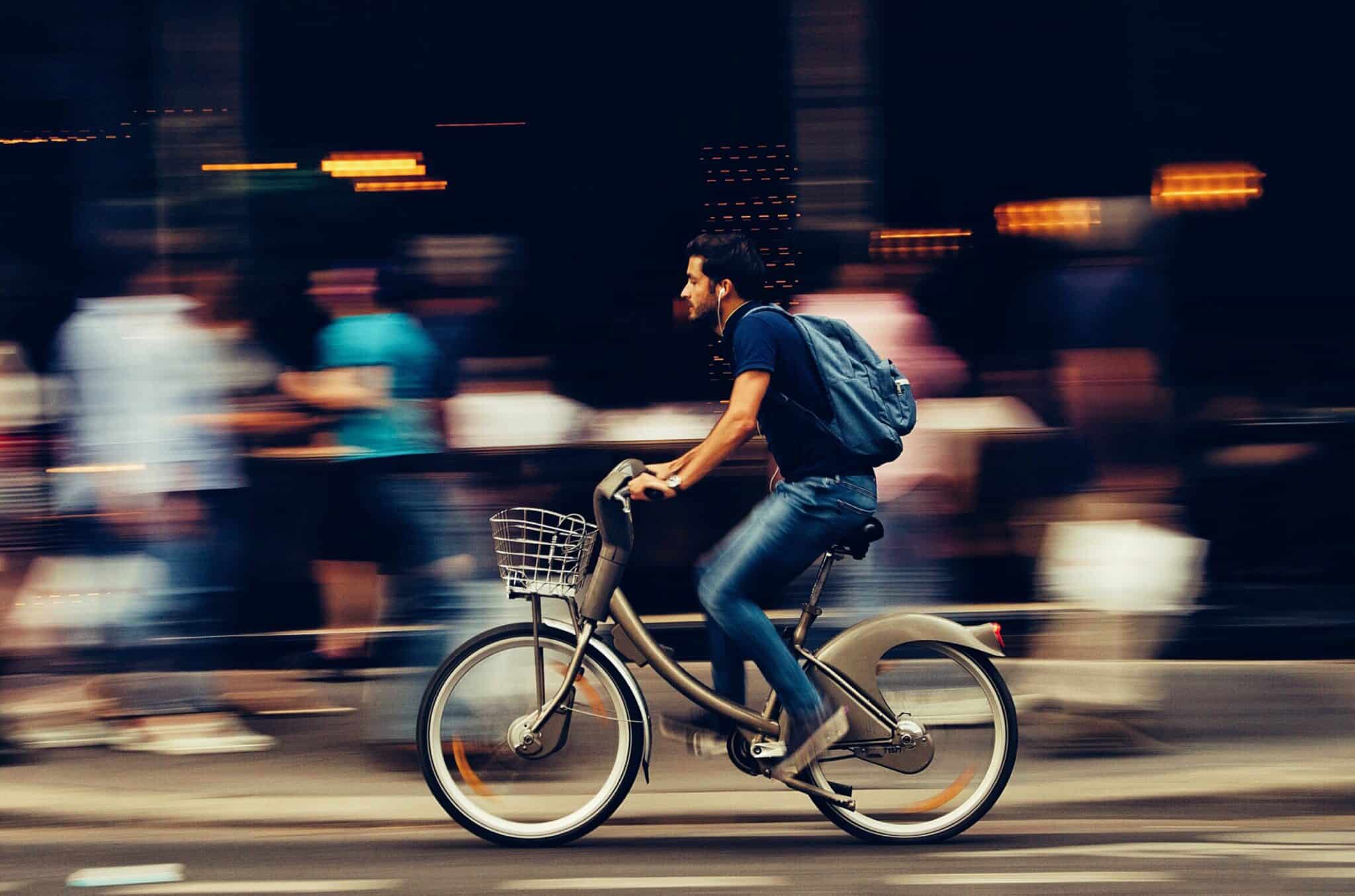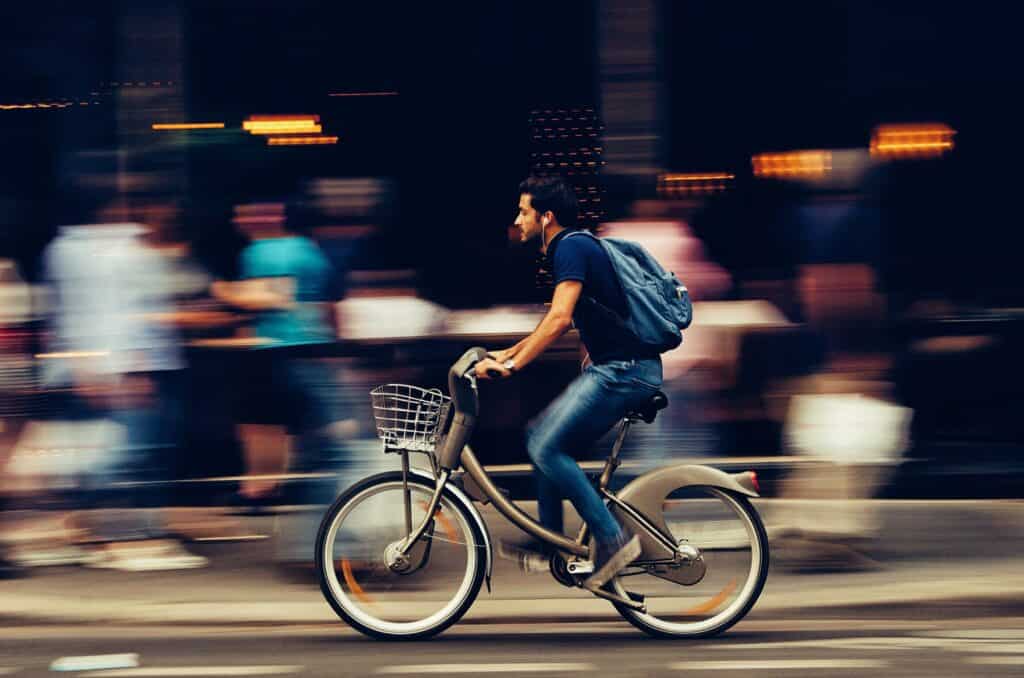 Fortunately, shipping a bike doesn't have to be a big production, especially when you trust your eCommerce fulfillment to the experts.
How to pack a bicycle for shipping
Taking the time to pack a bicycle properly is the best way to prevent it from being damaged in transit and to save on shipping costs.
Here are the steps to ship a bike.
Step 1: Get a bike shipping box
A bike shipping box will be narrower and shorter than the assembled bike. Bicycles are usually sent in boxes measuring around 54" x 8" x 28", though the bike box dimensions will depend on the size and type of bike you're shipping. Bike shipping boxes should be sturdy to protect the bicycle inside.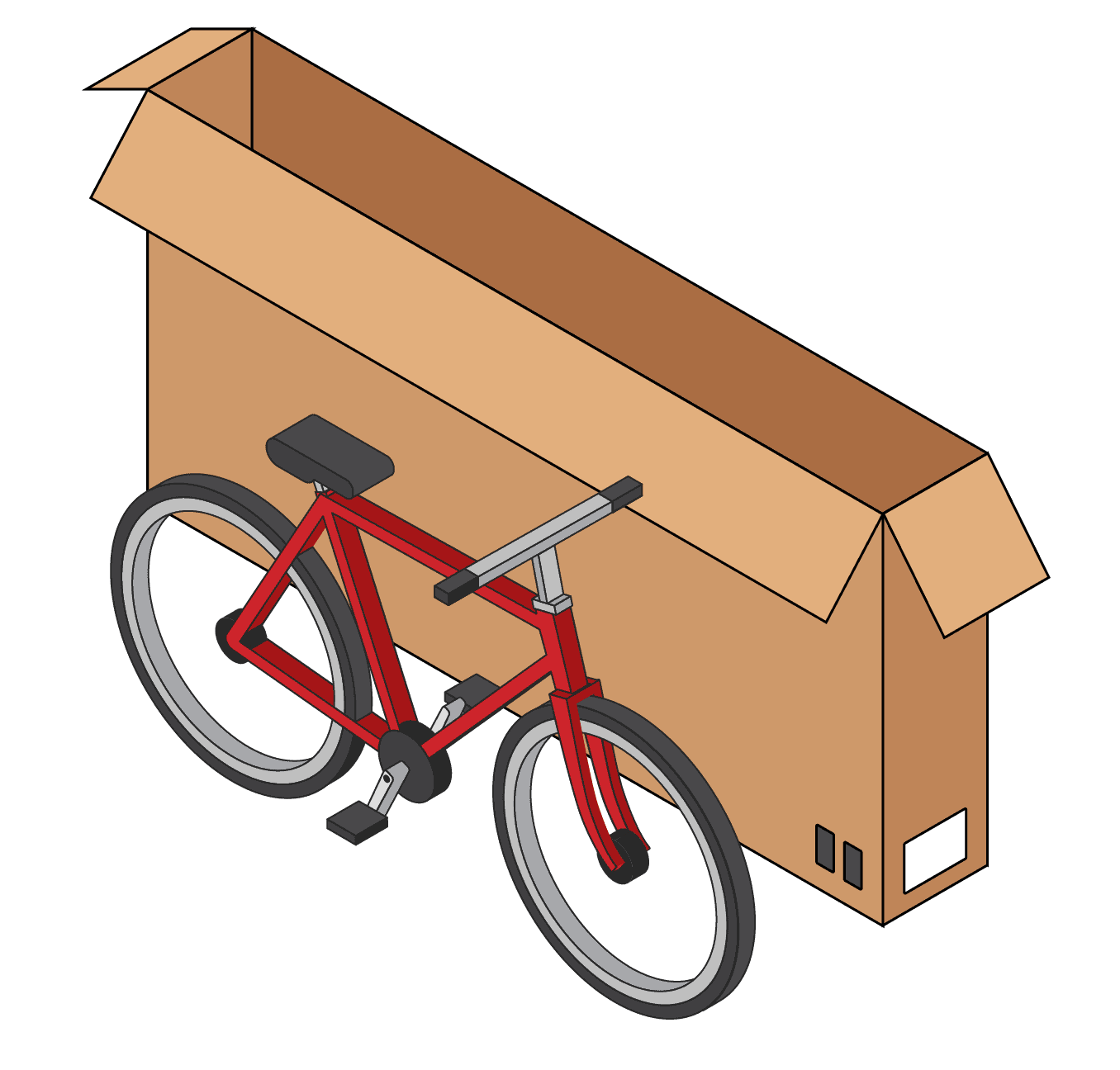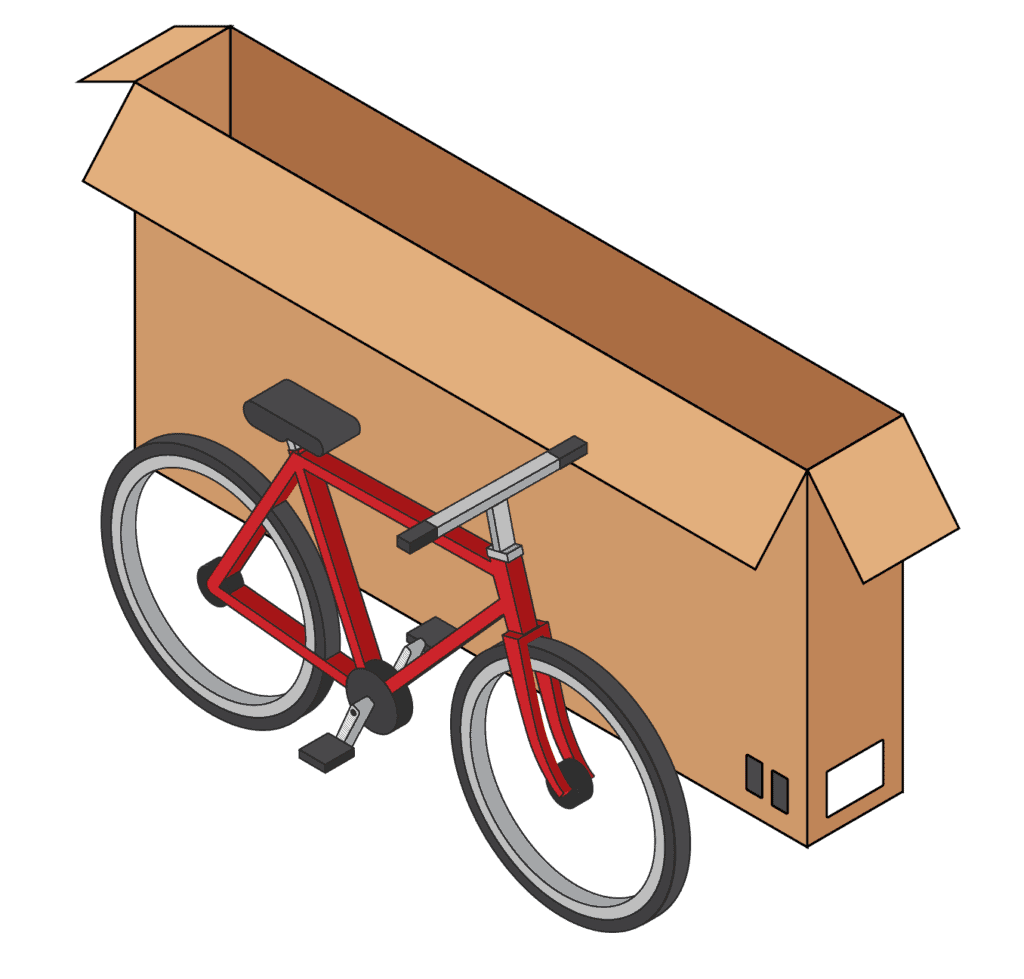 Do you need a bike box?
Don't bother trying to figure out how to fit your bike into a box you have lying around your house — it won't work. You need a bike box that is big enough to fit your frame and narrow enough that your components won't move too much during shipping.
There are specially made bike boxes, and you should use one for bike shipping. Cardboard bike boxes come in several sizes and can cost anywhere from around $50 to $150. Some bikes may have plastic bike cases that will provide a higher level of protection and fit the bike perfectly, but depending on the carrier, you might have to put that inside a cardboard bike box.
Step 2: Take apart the bike
Wrenching your bike down for shipping is the hardest step in packing a bike. You'll need to remove the pedals, the saddle, and at least one of the wheels to fit your bike in the box. Next, either remove your handlebars or leave them attached but turned sideways. If your handlebars are wide and straight, turning them sideways might work well. If you have curved handlebars, you probably need to take them off to fit them into the box. You will probably also need to remove the seatpost and front and rear wheels.
You'll need specialized tools to disassemble the bike and reassemble it on the receiving end. Before you put the parts in the box, let some of the air out of your tires. If you leave them fully inflated, the tubes could pop due to pressure changes. Leaving a little air in the tires provides a buffer to keep your wheel rims from getting damaged — and an inner tube or a tire is much easier (and cheaper) to replace than a bent rim.
For more instructions on how to take your bicycle apart for shipping, you'll find helpful videos on YouTube.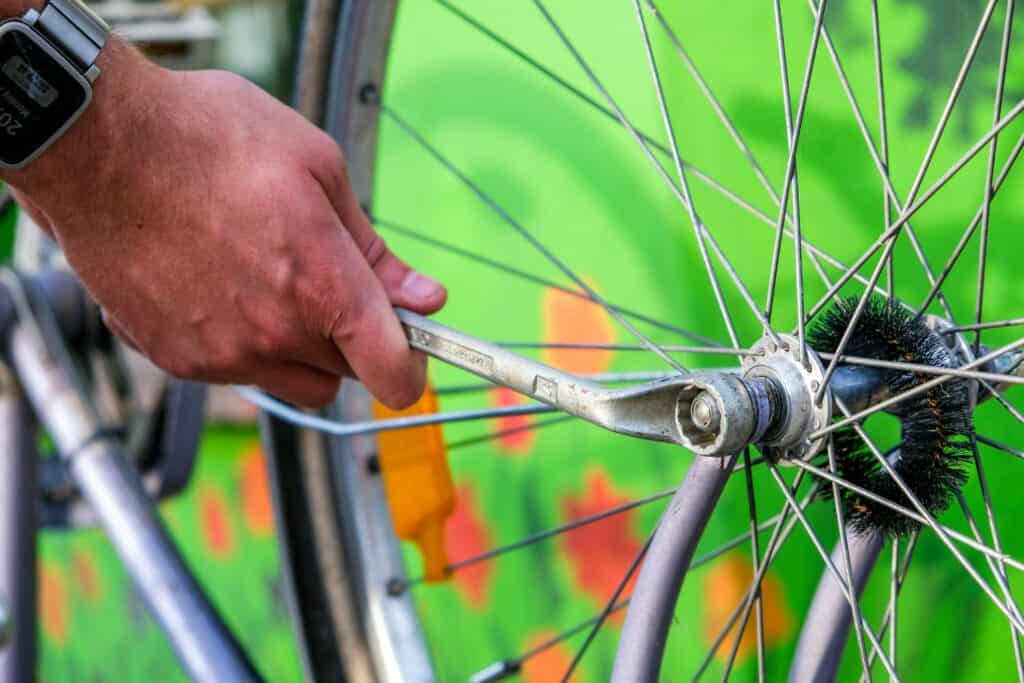 Step 3: Carefully pack the bike
Packing a bike involves more than throwing some bubble wrap or packing peanuts in a box. You need to protect the tubes from getting their paint scratched in transit, and the wheels need protection so the spokes don't get bent. It's a good idea to add a spacer in the front fork after you remove the front wheel, so the fork doesn't get bent during transit. And you'll need to carefully protect the chain, which should be left on the bike, so chain grease doesn't rub off on other components during shipping. Packaging and infill are crucial when you ship a bike.
It's an involved process to ship a bike. So where can you get help with sending a bike?
Who can ship a bike?
If you're handy with a set of bike tools, you may be able to ship your bike yourself. However, most people will want to turn to a pro for bike shipping. Here are some options to help you out.
Local bike shop
An excellent choice for shipping one or two bikes is to get help from your local bike shop. A mechanic can disassemble your bike and pack it for you. You might even want to ship the bike directly to another bike shop, so a mechanic there can put it back together for you.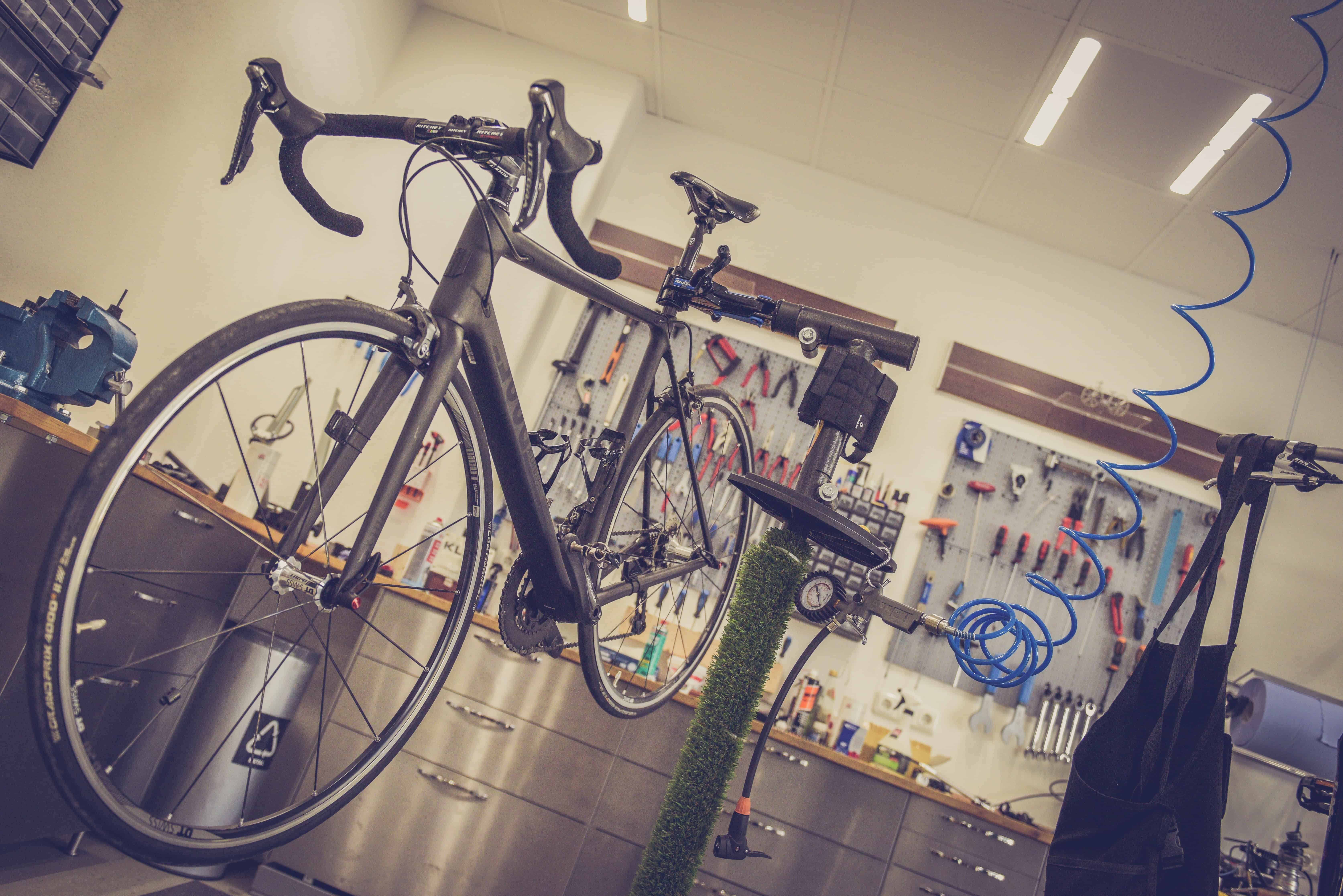 Shipping company
Another option is to work with a company that specializes in shipping heavy and bulky items. That could be a shipper that handles bulky shipping for personal items or even a moving company. Your local FedEx or UPS location can sell you a bike box, but they might not be able to help you pack the bike. There are also specialized bike shipping services.
Third-party logistics company
However, if you regularly ship bikes, you'll want to work with a company like Red Stag Fulfillment, which specializes in packing and sending bulky and fragile products. Make sure your order fulfillment provider has the tools and expertise to provide the bike shipping services you need.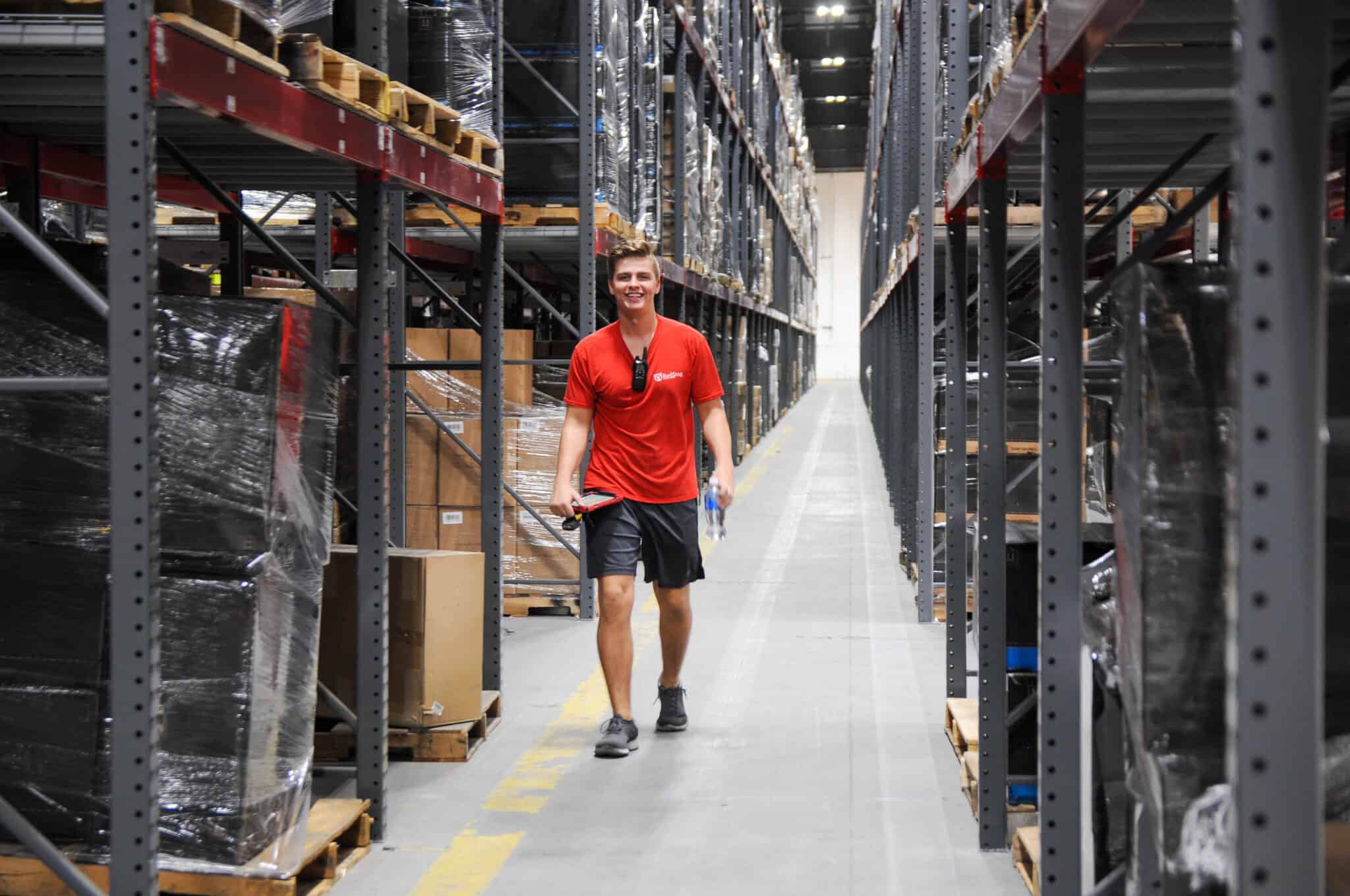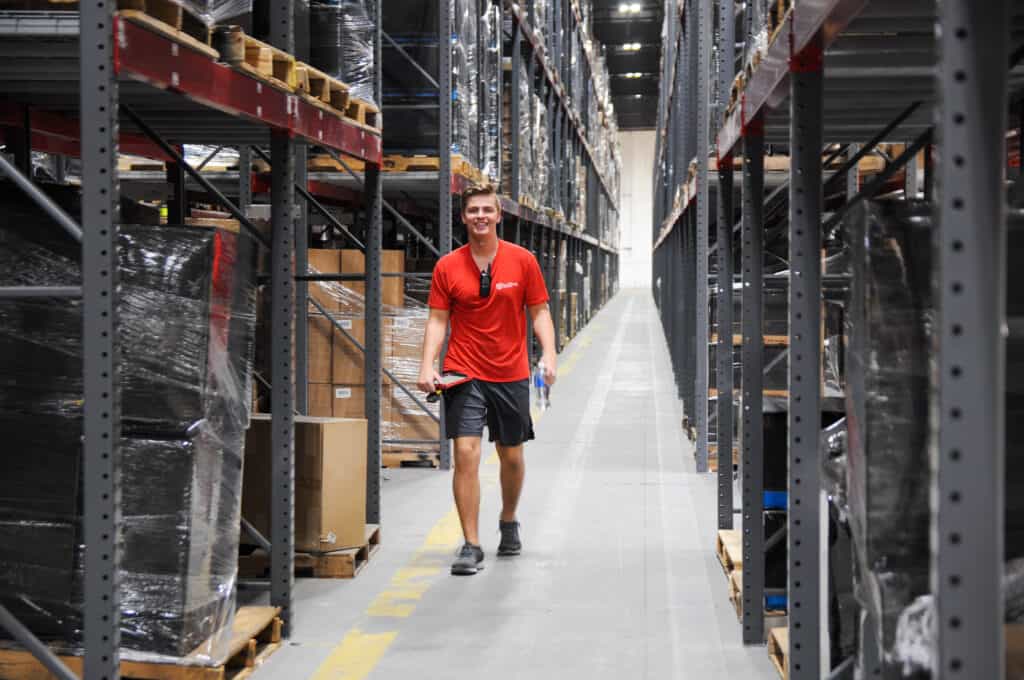 The cheapest way to ship a bike
A typical bicycle weighs around 20 to 30 pounds, though larger bikes can be up to 80 pounds. For most bikes, your package won't incur special handling charges, which are levied on parcels that weigh more than 50 or 70 pounds.
However, UPS and FedEx assess a special handling charge for parcels that have the longest dimension over 48 inches. Your bike box, with a length of 54 inches, will incur an extra charge of $16 with FedEx or UPS. You could remove both wheels and pack your bike in a shorter, wider box to avoid this charge.
However, using a shorter and wider box size might increase your shipping charge. That's because your box will be subject to dimensional weight pricing. Dimensional, or DIM weight, pricing uses a formula to charge the greater of either the actual weight or the dimensional weight. A large but not very heavy item such as a bicycle will incur a weight/shipping charge based on the bike box dimensions.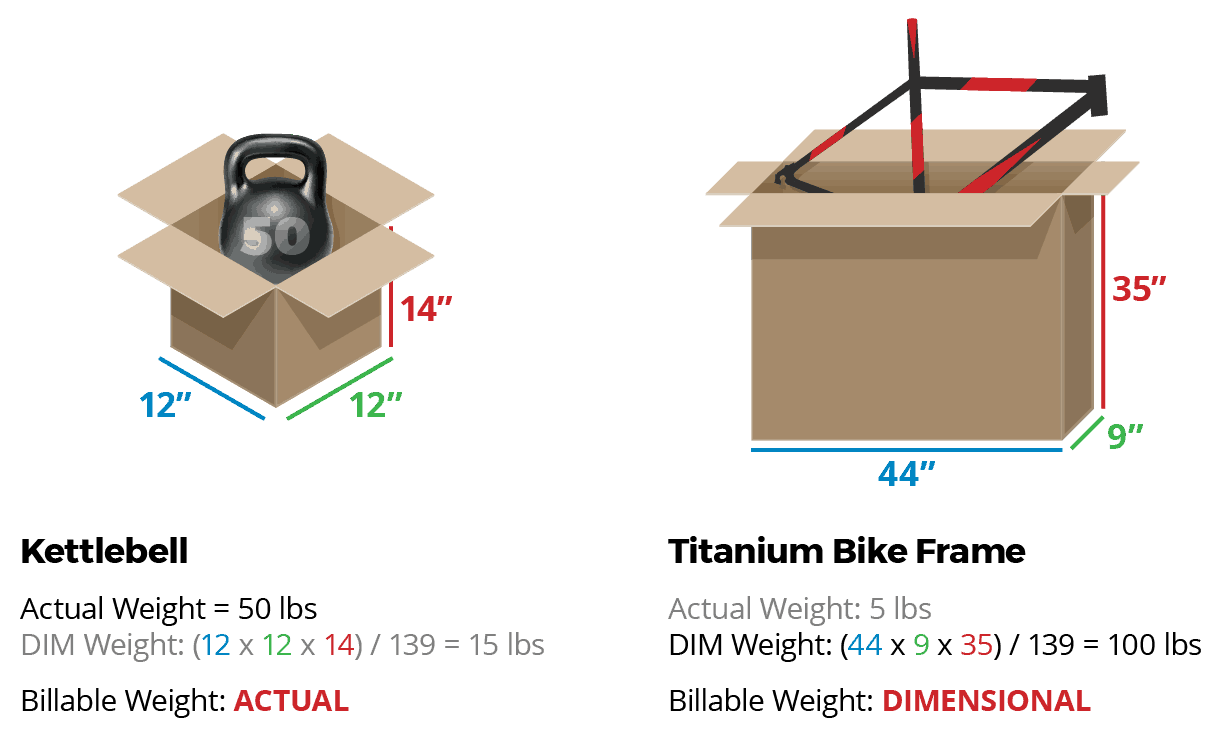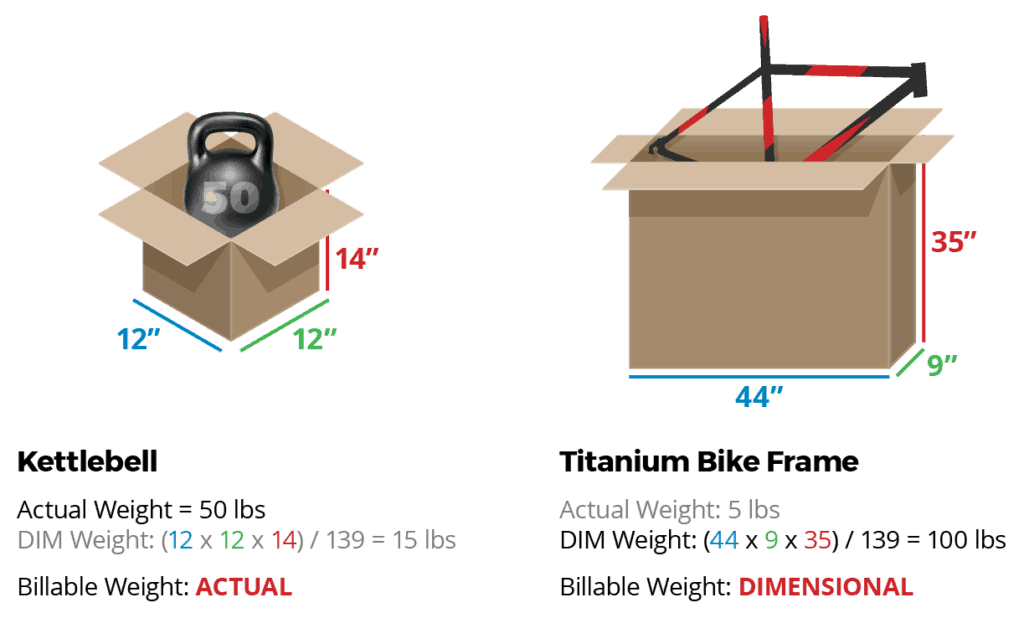 Calculating dimensional weight
Using Red Stag Fulfillment's dimensional weight calculator, we can calculate the shipping charges for a hypothetical bicycle. Let's assume that the box weighs 32 pounds, to account for the weight of the bike plus the box and infill. A 54" x 8" x 29" box has a DIM weight of 88 pounds for UPS and FedEx and 73 pounds if you ship USPS.
The cost to ship a package with a DIM weight of 88 pounds ranges from $41.79 to $75.72 via UPS or FedEx, depending on the shipping zone. Add the $16 handling fee and your price range is $57.79 to $91.72. The USPS cost ranges from $34.15 to $202.35.
Now let's resize our box to avoid the additional handling charge. A 32-pound box that's 48" x 14" x 28" has a DIM weight of 136 pounds for UPS and FedEx and 114 pounds via USPS. The shipping cost starts at $79.67 for UPS and FedEx and tops out at $116.31.
So, sticking with the classic bike shipping box will save you money. If you ship a high volume of bikes, you may qualify for shipping discounts through your carrier or 3PL.
The difference between shipping an electric bike vs. a classic bike
So far, we've covered the process of shipping a classic bike. However, if the bike you're shipping includes a battery, you have additional factors to consider.
An e-bike will weigh more because of the extra weight of the motor and battery. However, since many bikes are subject to DIM weight charges, you might be able to ship an e-bike for the same price as a classic bike.
The biggest difference between shipping an e-bike and a classic bike is the storage and handling of the lithium battery. Because lithium batteries are flammable, e-bikes may be subject to additional shipping regulations. Check out our electric bike shipping guide for more information on safely and cheaply shipping an e-bike.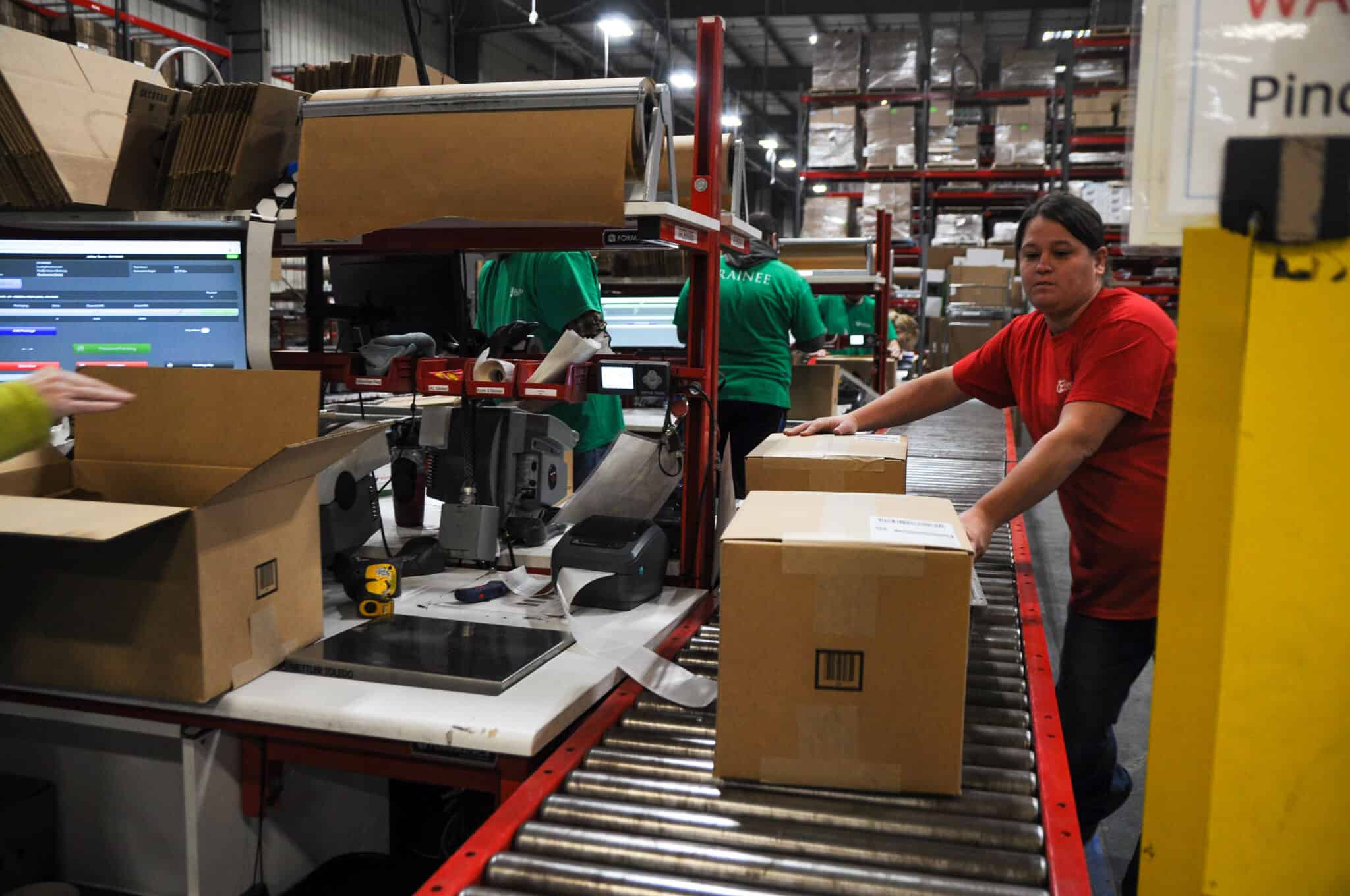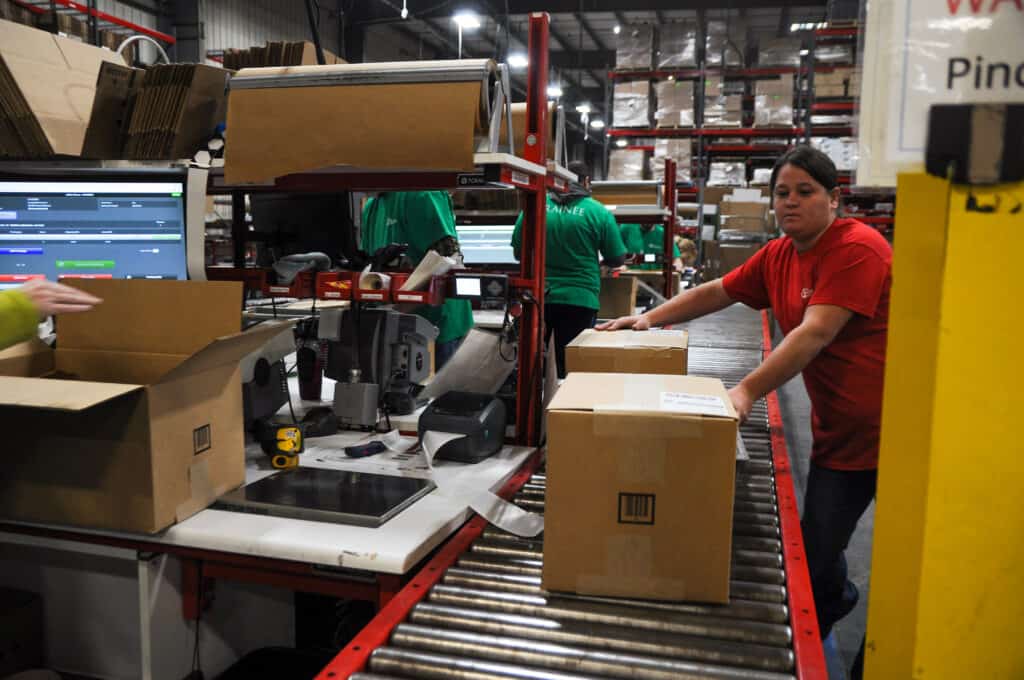 What is the best bike shipping service?
The best fulfillment company for shipping bikes is one with experience in packing bikes for safe delivery to customers. At Red Stag Fulfillment, we provide a bike shipping service, using our experience shipping a variety of products that require special handling, including bicycles. We provide affordable fulfillment for hard-to-ship items and work with the carriers to save you money on shipping. If you need a 3PL to ship bicycles (or help you with other fulfillment challenges), let us know — we're here to help.
More about oversized and bulky shipping:
Bike Shipping FAQs:
How much does it cost to ship a bike?
Shipping a single bike can cost between $50 and $300, depending on the weight of your bike, how much disassembly you do, how far it needs to go, and how quickly you need it to arrive. You should also factor in extra costs, such as packing materials to protect the bike frame, a bike case or box for shipping, and any services you need to put the bike back together after pick up.
What is the cheapest way to ship a bike?
The cheapest way to ship a bike is by disassembling it so you can pack it in the smallest possible box. Of course, completely disassembling (removing handlebars, seat, wheels, pedals, etc.) will add to the hassle of unpacking the bike because you, or the person you ship it to, will need to reassemble it. It's probably worth paying a little more to ship in a standard cardboard bike box.
The cheapest carrier for shipping a bike depends on the weight of your bike, how far you're shipping it, and how fast you need it there. Consider using a service that specializes in bike shipping, such as BikeFlight. Services that ship bikes all the time will know the best methods for packing and shipping your bike and may be able to get you lower rates.
In addition, many of Amtrak's long-distance routes allow you to check a bike as luggage for a fee of $20 or less, so if you can go by train, that's a cheap way to transport your bike without having to box it.
Can you ship a bicycle via USPS?
Yes, USPS will deliver a bike weighing up to 70 pounds via retail ground services, as long as it's correctly packaged. USPS isn't the fastest way to ship a bike, but it can be an economical option.
Is it worth it to ship a bike?
Absolutely! Bike manufacturers, including some brands that primarily sell bikes online, ship bikes to customers all the time. If you have a bike you love, it's worth it to transport your favorite ride when you move or if you're going to be in a different location for an extended period of time.
On a shorter trip, such as traveling for a race or mountain bike ride, it depends how picky you are about your ride. If you want to ride across the Golden Gate Bridge and back, it's probably not worth it to send your bike from home. However, if you want to take a mountain bike ride on the trails of Marin County or ride your road bike on a century through wine country, having your own bike that you tricked out just how you like it will enhance your experience and justify the expense of mailing it.