With 49% of customers abandoning their shopping carts due to unanticipated shipping costs, it's important for an eCommerce business to look at ways to avoid those extra fees. Additional costs, long shipping times, and backordered or out-of-stock items can, and sometimes will, drive customers away. However, they can be reduced or completely avoided by reevaluating your current fulfillment. For example, do you currently self-fulfill? If you're looking to switch, this article is for you. We sat down with Matt Novak, Senior Account Manager at Red Stag Fulfillment, to learn how to ship packages through a 3PL and the benefits your eCommerce business can experience.
Are you self-fulfilling?
For many eCommerce businesses, the first step of starting your company is handling your products, inventory, and shipping yourself. And for some businesses, self-fulfilling can be the best option, but for many others, it can get overwhelming. But how do you know when it's time to switch to a 3PL? In most cases, it really boils down to two main factors: volume and space. "When an eCommerce business reaches the point where they can no longer fulfill orders in a timely manner or adequately store the products required to satisfy their customer base, it's time to consider a 3PL provider who could essentially handle the 'heavy lifting' and help elevate their brand to the next level," Novak says.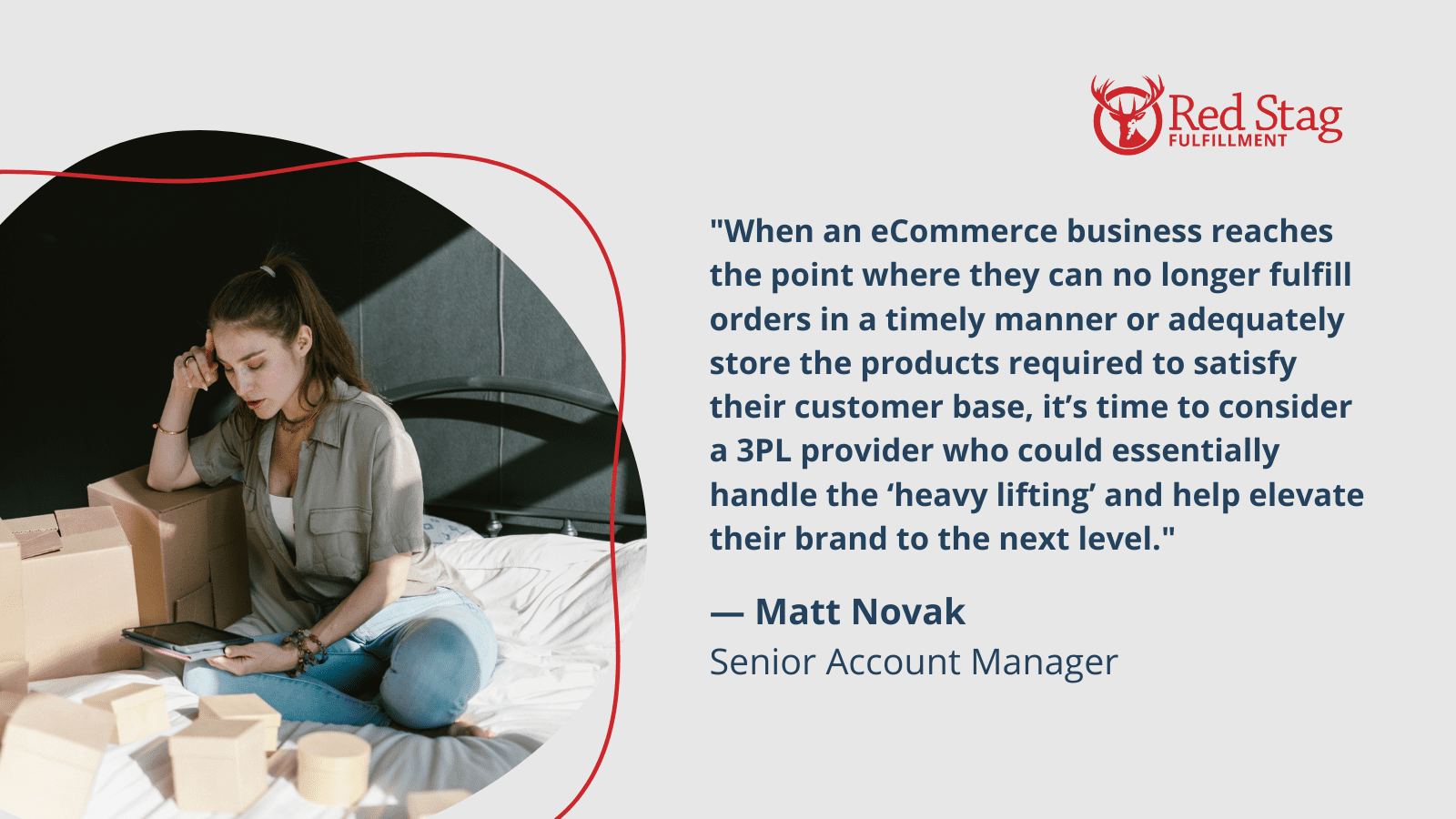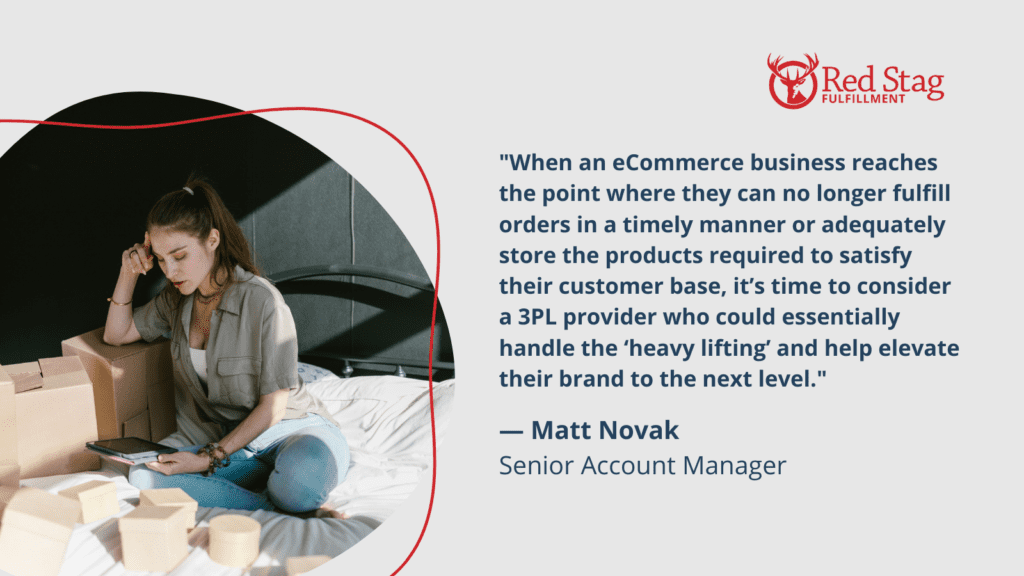 However, it doesn't stop just there. Additional costs can sway any business into looking into new alternatives. For self-fulfilling, businesses can have different levels of hidden costs. Labor and shipping are the two that stand out the most.
To self-fulfill, you will need warehouse workers at various different degrees. If your business has a lot of skus, you will need a team to help control inventory management. Additionally, you will need workers that accurately pick, pack, and ship your products to your customers. If your products are high-value, it will be necessary for you to hire a security team to help reduce theft or inventory shrinkage. This all leads to payment. For your warehouse to succeed, you will need to pay your employees to keep it running.
You will run into additional fees from your carriers when it comes to shipping costs. For some 3PLs, like Red Stag Fulfillment, they receive shipping discounts that will be passed on to your eCommerce business. You will also need to factor in service level, shipping zones, DIM weight, and special handling that could tack on more fees.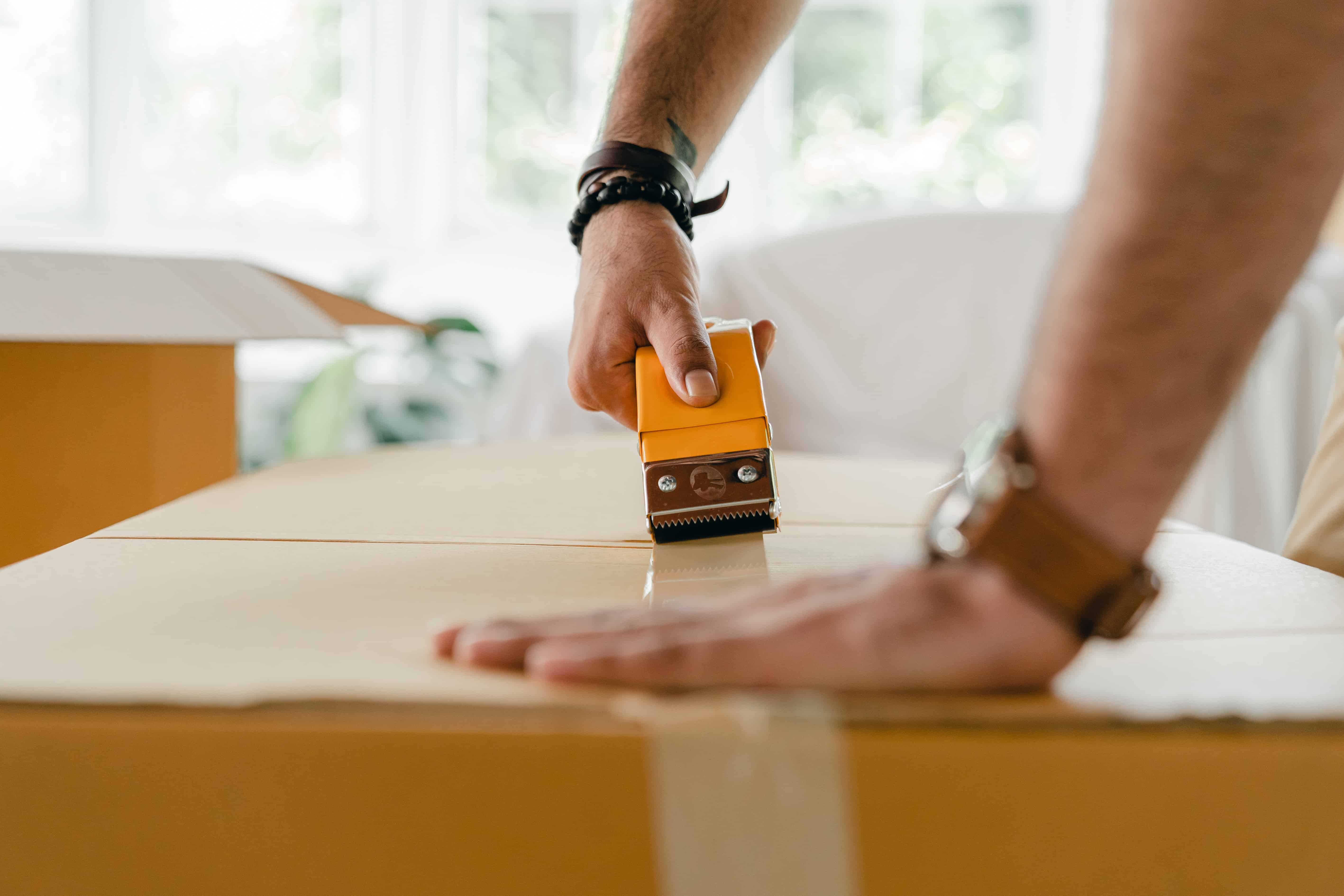 Long story short, it can take a lot of additional planning and costs to self-fulfill. It can seem daunting and overwhelming. And like mentioned before, some businesses can thrive on self-fulfillment. However, there are a lot of benefits to switching to a 3PL when shipping packages.
What are the benefits of working with a 3PL?
There are a lot of benefits to switching how you ship packages to your customers. Working with a 3PL should feel like an invisible arm in your eCommerce operation. "Working with a 3PL allows eCommerce businesses to spend less time worrying about day-to-day operations and devote more time and energy to their "big picture" goals," Novak says. For many businesses that work with 3PLs, they are able to work on other sides of their eCommerce business. But, it doesn't stop there.
Better resources and strategies
As mentioned before, 3PLs relationships with national carriers that in turn provides shipping discounts for their clients. Which is a plus for not only your business but for your customers as well. By receiving shipping discounts on the front-end, your business can look at reducing shipping costs when a customer goes to purchase your product. In some cases, the discounts you receive from your fulfillment partner might allow you to offer free shipping. With 75% of customers preferring free shipping while online shopping, this could mean an increase in revenue for your business.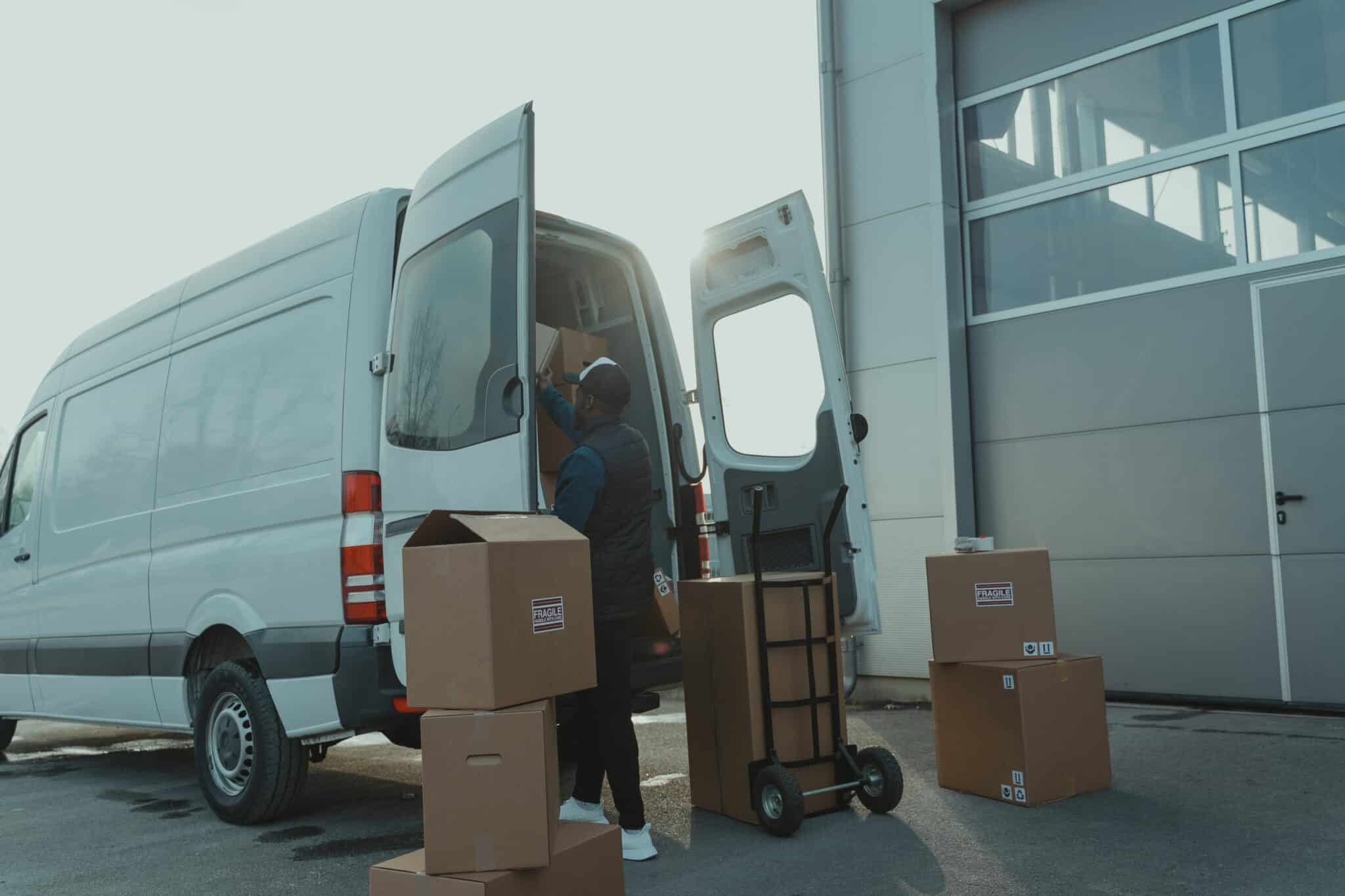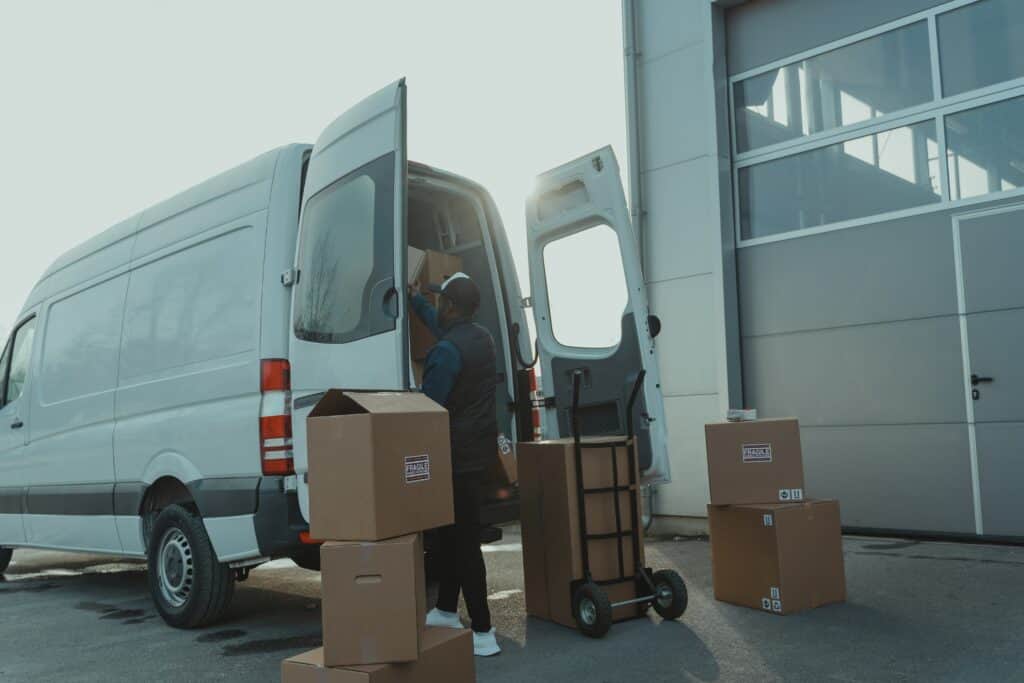 However, the negotiations don't stop at discounted prices. Fulfillment partners also work with national carriers to develop shipping strategies for your business. "3PLs like RSF can also negotiate with carriers on behalf of eCommerce businesses to develop optimal shipping strategies that are best-suited for their particular product," Novak says. By working with a fulfillment partner, it allows for you to evaluate how to ship packages.
Help the growth of an eCommerce business
The number one thing that a business wants to do is grow. A stagnant business is any owner's nightmare. By working with a 3PL, it can help your business grow and change the way on how to ship packages. "3PLs can help optimize inbound inventory allocation based on customer demand to reduce last-mile shipping costs, thereby allowing eCommerce businesses to become more profitable and invest in expansion," Novak says.
Same level of control as self-fulfilling
It can be hard to let go of the same level of control that you experience with self-fulfilling. You are able to personalize each order with a hard-written note or additional goodies to thank customers who have made purchases. And the reality is, fulfillment centers can't necessarily do this to the degree of self-fulfilling. However, fulfillment centers that offer kitting services can add marketing materials to packages or customize orders to a certain degree.
But, you can receive a level of control by experiencing instant communication and collaboration from your 3PL partner. "Most will provide their clients with a portal to view inventory and customer orders. At RSF, we provide our clients with live support allowing communication and collaboration in real time," Novak says.
How to ship packages through a 3PL
If the benefits of switching to shipping packages through a 3PL seem appealing, it might be time to start the process. But how do you start? Here's how to ship packages through a 3PL:
Document your needs
Before starting your research, it's important to think about your current fulfillment needs. Think about your product. Does it require specific needs to be handled? For example, electronics that contain lithium-ion batteries require special storage and handling to ensure the product doesn't break or catch fire. Additionally, you need to think about your current fulfillment and pain points that you would like to see resolved. Once you've written down your fulfillment needs, you can bring your list to potential 3PL partners to discuss if they can truly provide the service you require.
Research for the right 3PL
Once you have your list ready, it's time to research. It can seem daunting to find the perfect 3PL for your business. During this step, it can almost feel like a job interview to see which fulfillment partner will work best for your business. For some 3PLs, they specialize in smaller, quick turnaround products. While we help companies of all types, Red Stag Fulfillment specializes in big, bulky, heavy, and high-value items.
So, it's important to voice all aspects of your business and the products you sell. From here, you will be able to move through the sales process and learn the nitty gritty details of the 3PL. You'll learn pricing, warehouse options, and services they provide.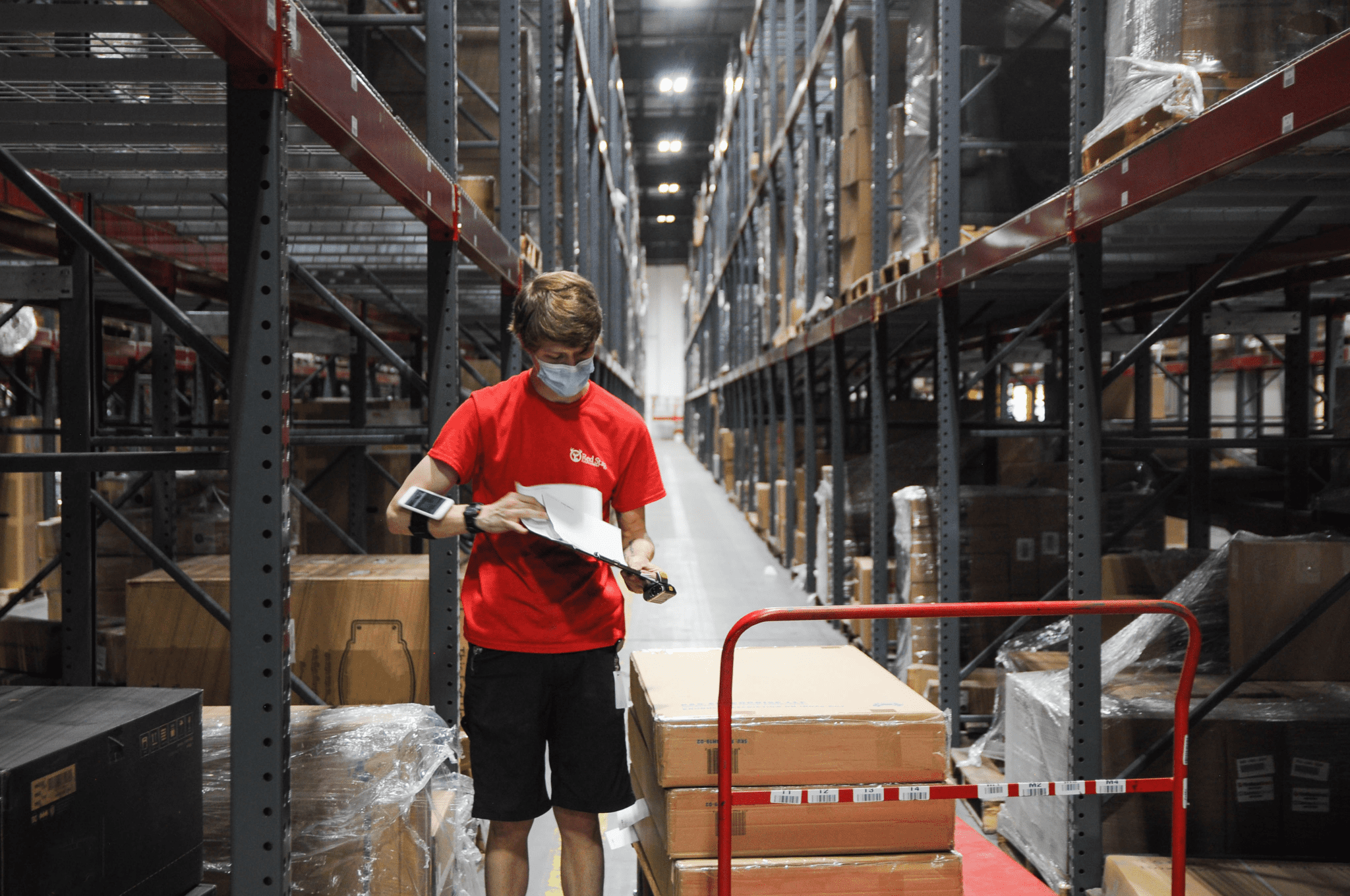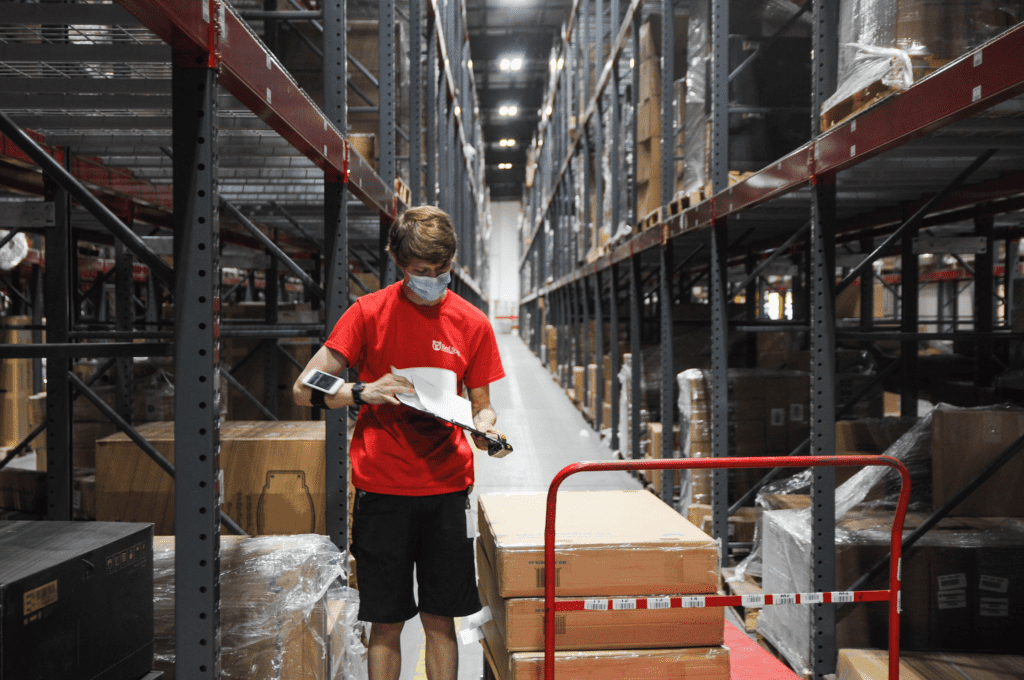 Starting the fulfillment process
The next step is to start your fulfillment with a 3PL. This process will consist of onboarding, goal setting, and finally the shipping of your products to the fulfillment center. In this step, you will start communicating with a client-oriented team to ensure communication and collaboration is in the forefront of the fulfillment partnership.
For Red Stag Fulfillment, your business might be introduced to a Senior Account Manager like Matt Novak. "My responsibilities involve supporting premium client accounts to facilitate smooth operation and identify opportunities for continuous improvement that could contribute to their growth, and assisting with the development of the RSF Client Success team," Novak says.
How can Red Stag help?
Red Stag can help make how to ship packages simple. "Red Stag can optimize day-to-day operations, negotiate with carriers, and assist in reverse logistics to allow eCommerce businesses to focus and invest more in their overall strategy," Novak says. The technology we use can support seamless integration with more than four dozen eCommerce sales platforms and plugins. When you make a sale, you have the ability to look in our portal to see the purchase and track it.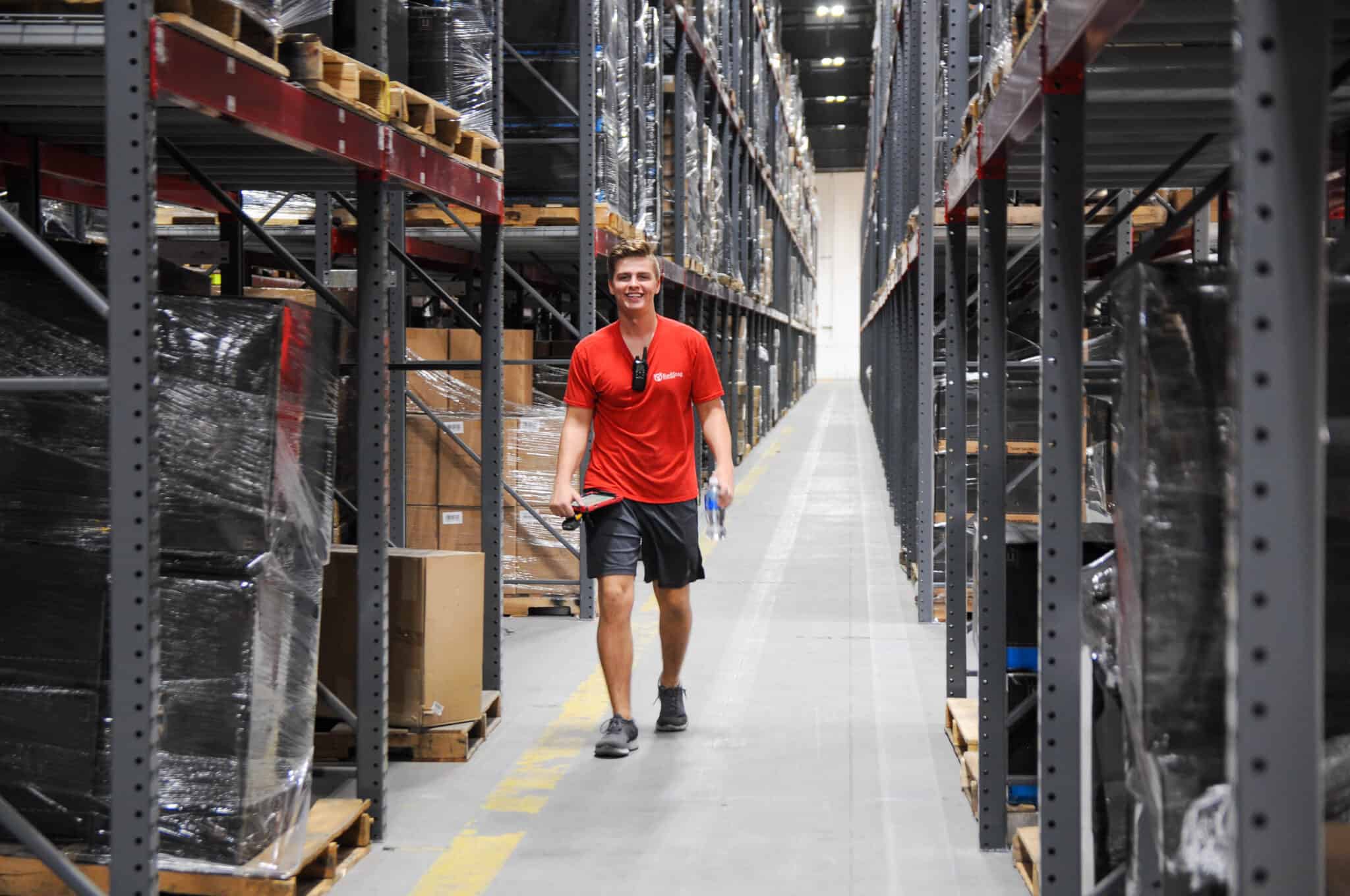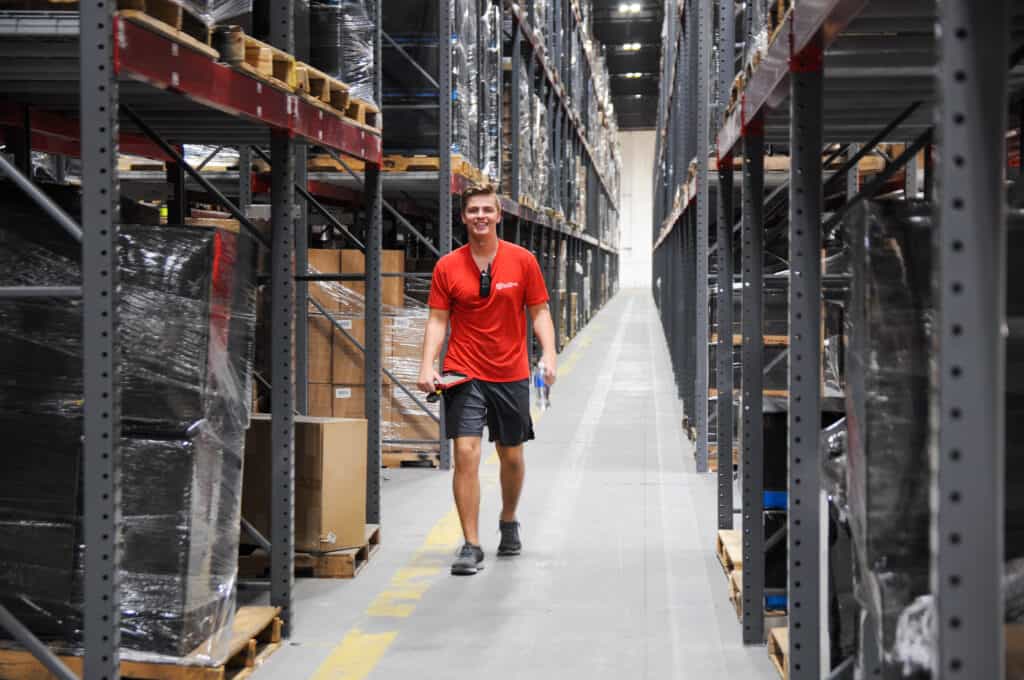 If you're looking to switch, it's important to find the right 3PL partner for your business. Do your research and create a list of fulfillment needs. If you're stuck, we're here to help! Take our questionnaire to help you quickly determine if a company is even worth your time. If you want to talk to one of our experts, contact us today.