Managing an eCommerce business is a delicate juggling act. You have to keep tabs on every element of your supply chain, from raw materials to last-mile delivery. But no aspect of your online business is more crucial to customer satisfaction than order management. What happens in the eCommerce fulfillment process can affect your repeat sales, year-over-year growth, and profitability.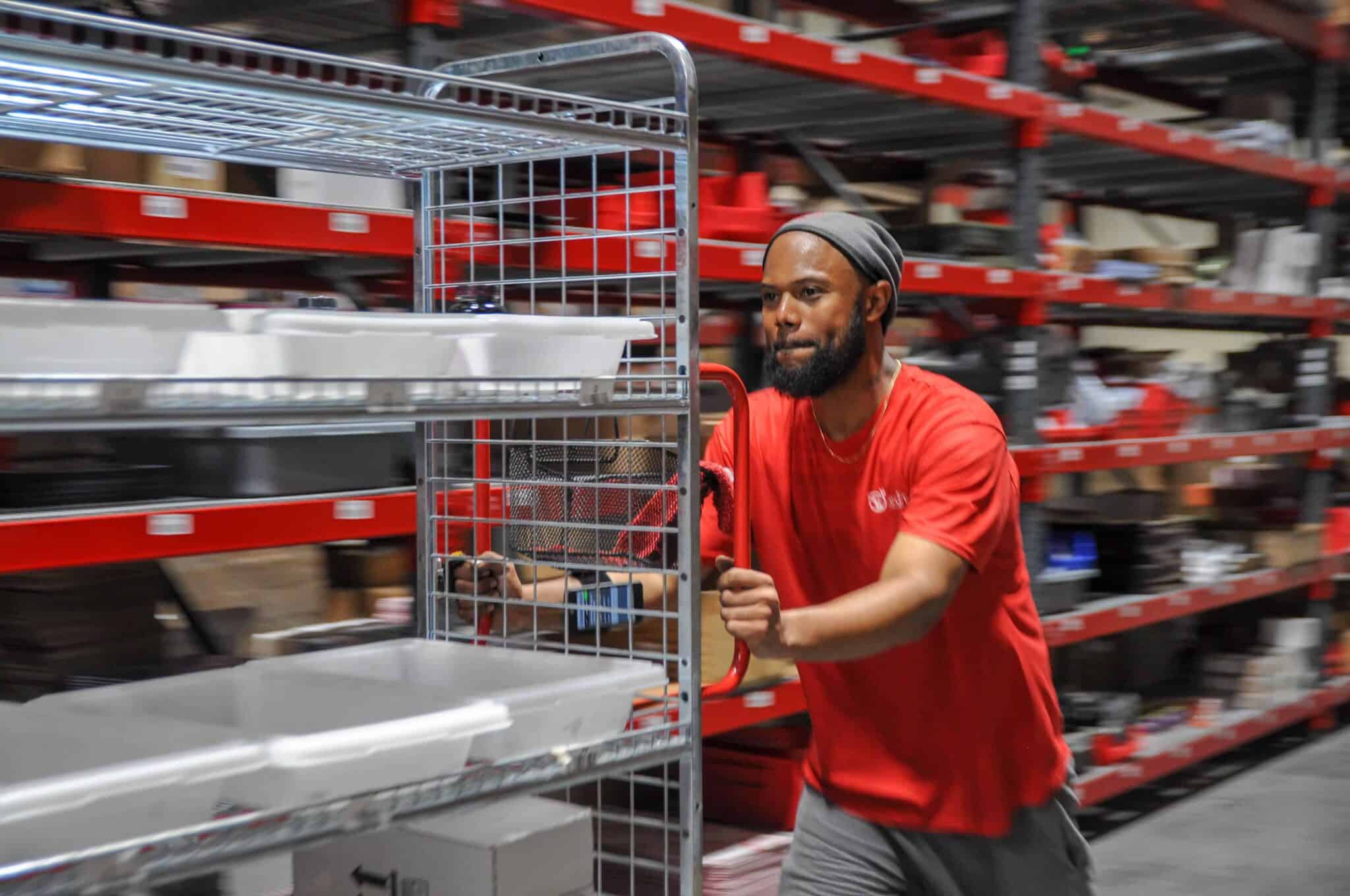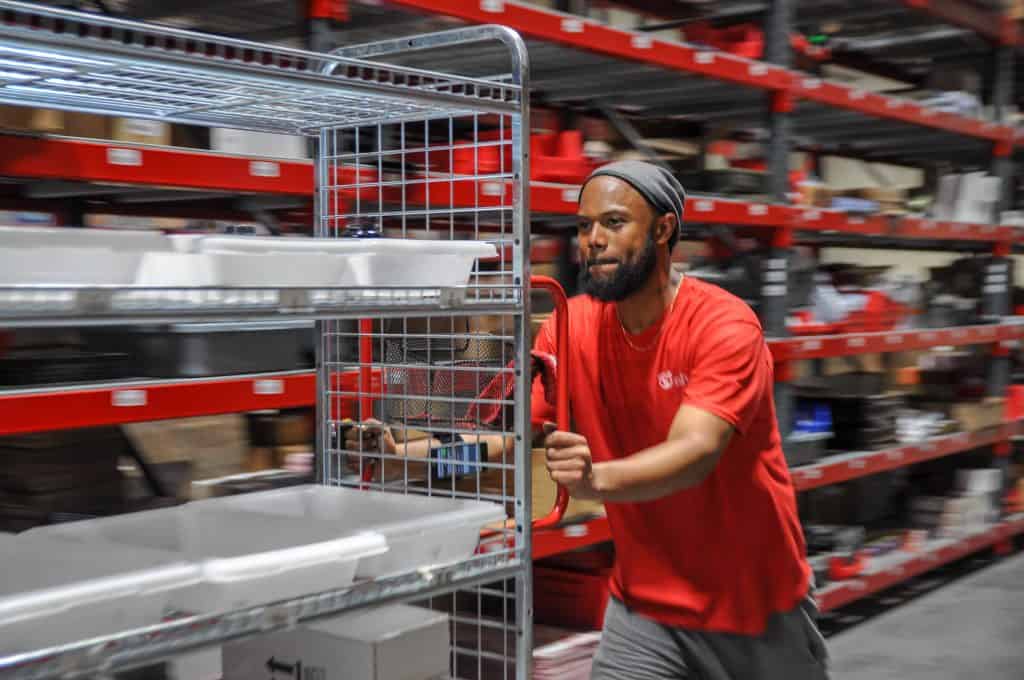 What is order management, and why is it important?
Order management includes everything that happens once a customer commits to an online purchase. The process consists of information transmission to your fulfillment warehouse, then physically picking, packing, and shipping the order. But your order management process shouldn't be that narrow. Many other aspects of order fulfillment impact your ability to fill orders fast and efficiently, including inventory planning and supply chain management.
Companies that excel at order management have finely-tuned operations that ensure the products their customers want are in the right place at the right time.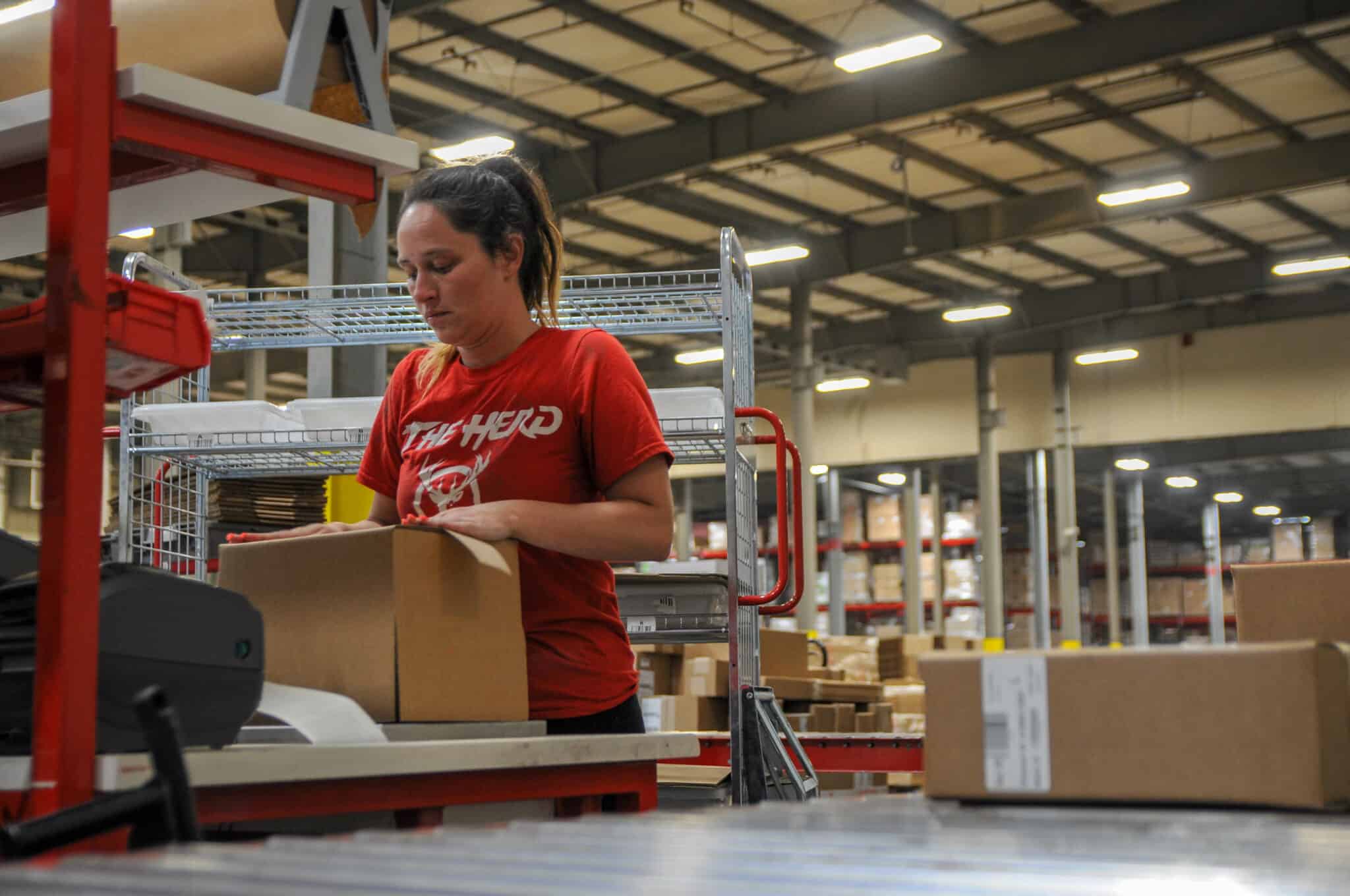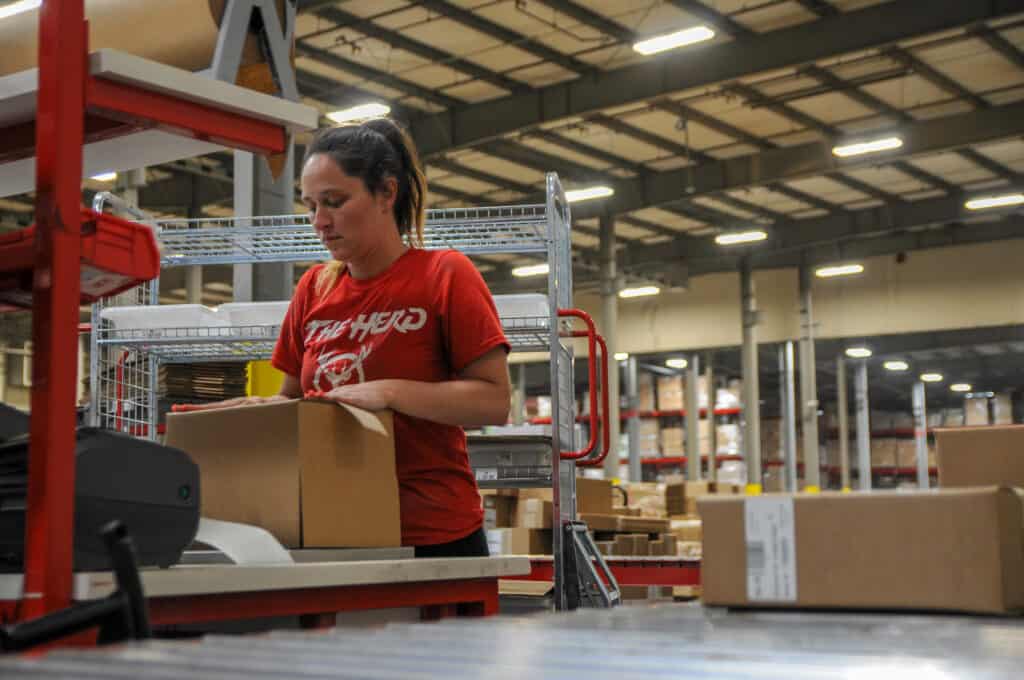 Steps in the order management process
The order management process begins and ends with customer satisfaction. Here's what to consider at each step.
The customer places an order
The first step in the order management process is the order itself. Questions to help you assess how well this aspect of your process works include:
The order is added to the fulfillment queue
As soon as a customer places an order, it should be transmitted to your order fulfillment operations, whether that's an in-house fulfillment center or a third-party logistics company.
Speed is essential to good order management, so it's critical to examine where order processing might be slowed down. If you must manually transmit orders to your 3PL, that adds time and labor costs to your order handling. Additionally, if your fulfillment company takes several days to pick and pack the order, that lengthens the order lead time.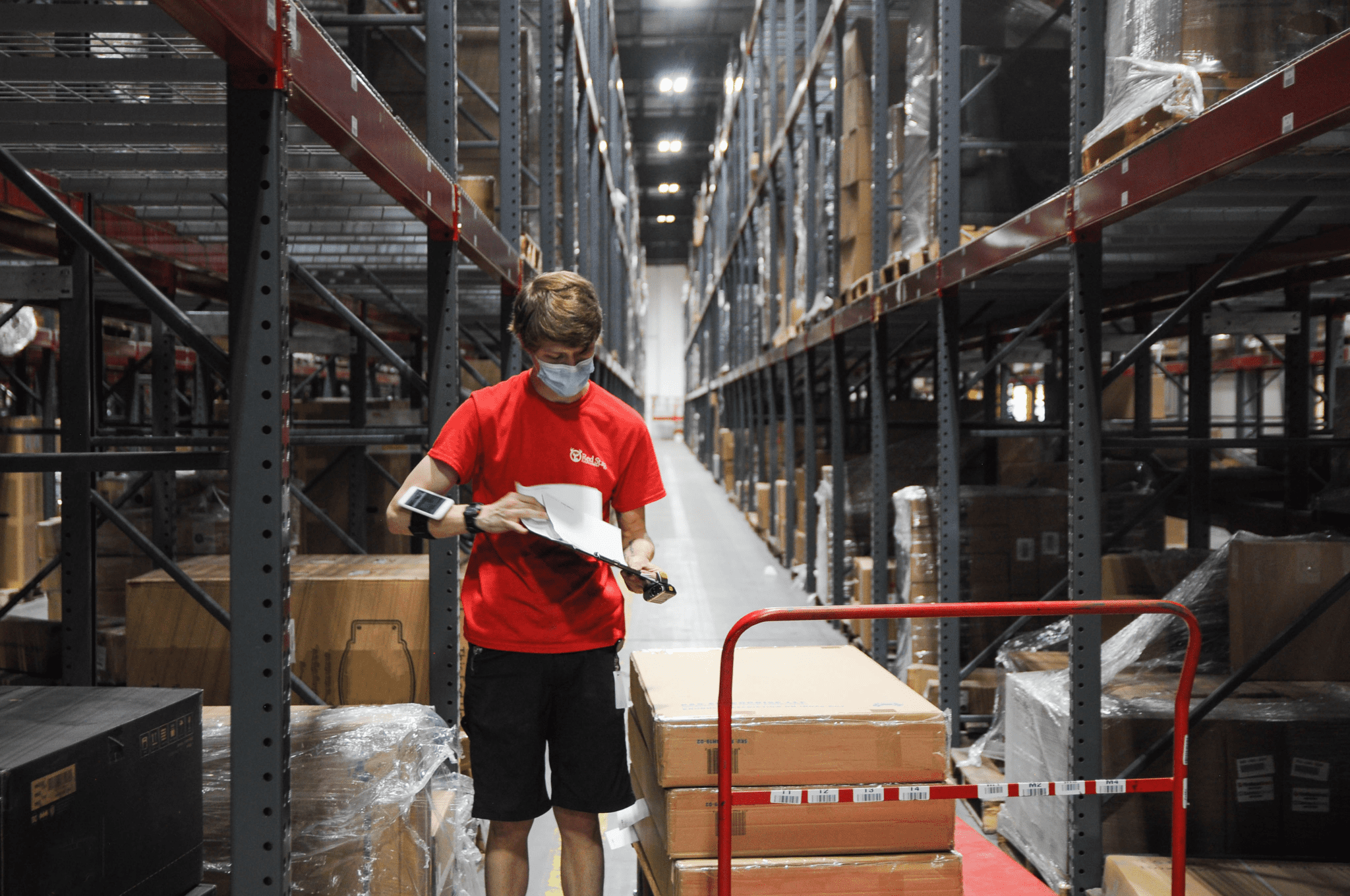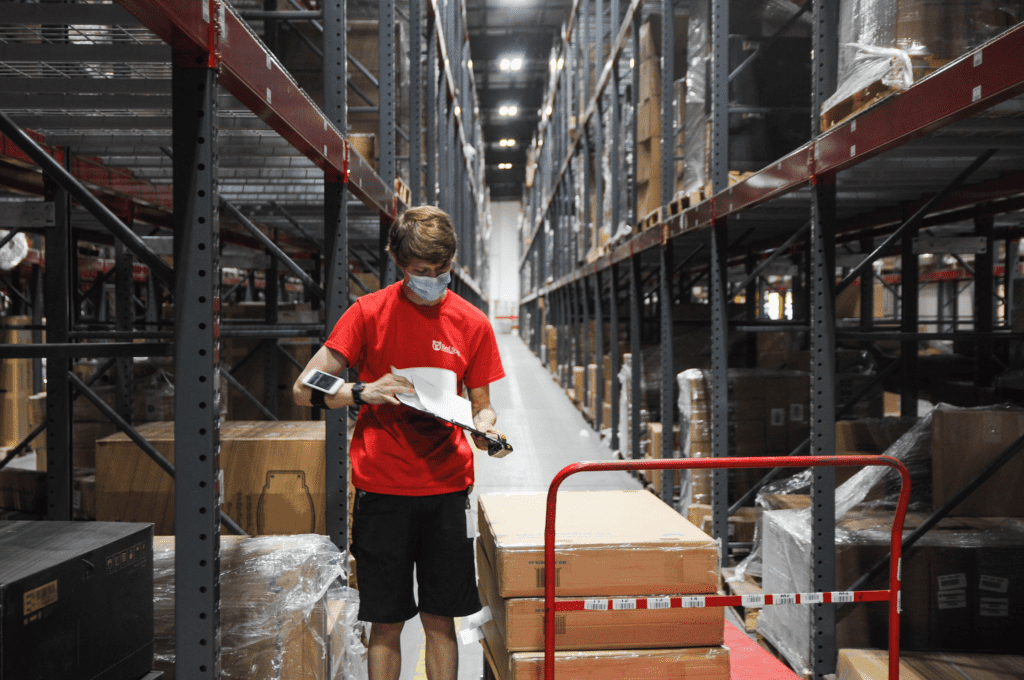 The pick and pack fulfillment process
A picker gets a packing slip and pulls the items for the order. Pick list methods include:
Piece picking: one order at a time
Batch picking: several orders at once
Zone picking: each picker pulls items from a particular zone within the warehouse
Wave picking: pickers pull items from a zone and then hand off orders to the next zone
After picking, the packer takes the order, ensures that it has the proper packaging and infill, seals the box, and adds the shipping label.
Ship the order to the customer
Most 3PLs have one or more daily pickups from major carriers like FedEx, UPS, and USPS. After the picker boxes an order, it goes to the outbound dock for pickup. The shipper delivers it to the customer. Delivery times will depend on your warehouse location, the number of shipping zones between the warehouse and the customer, and the shipping service the customer selected.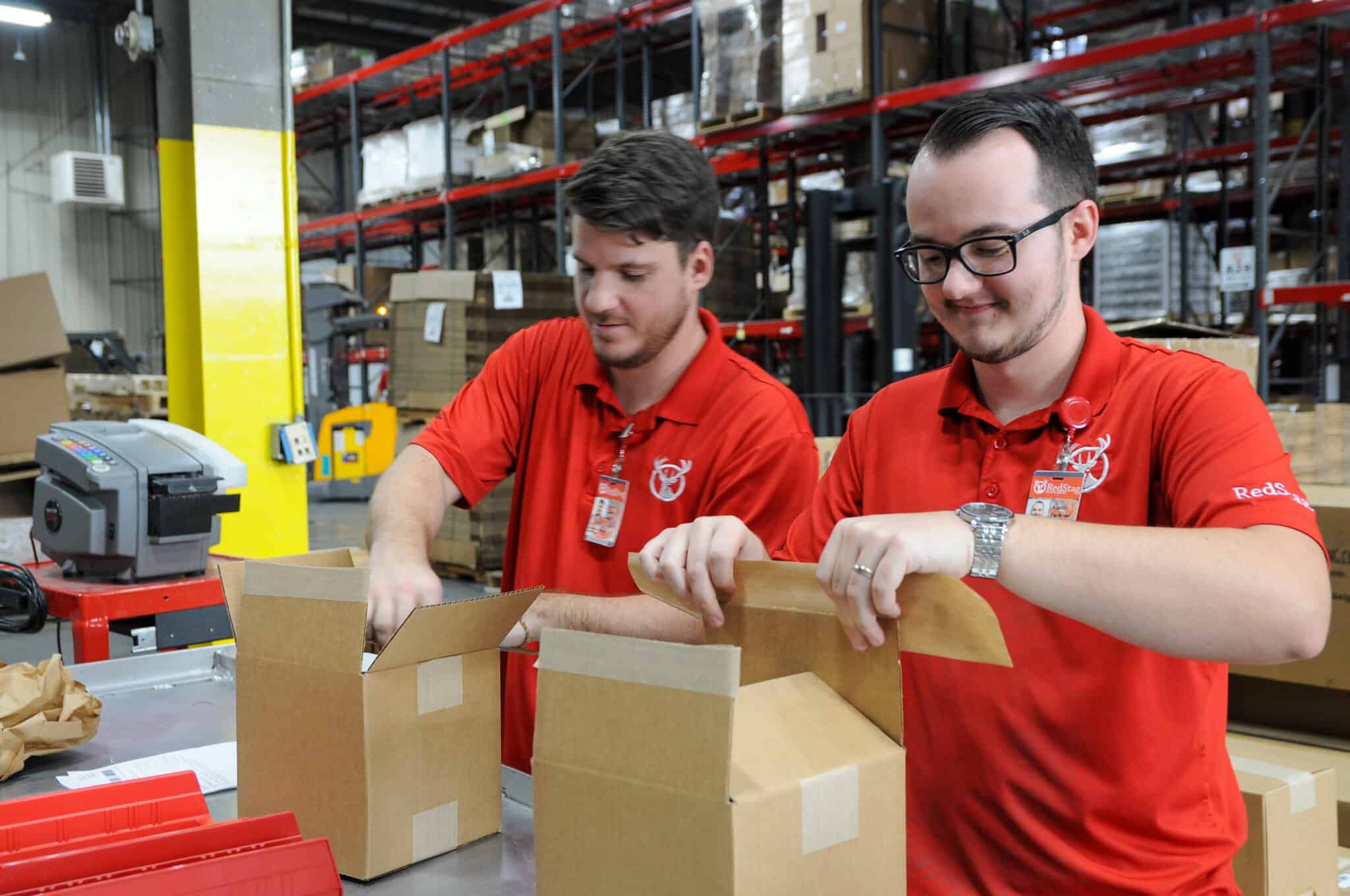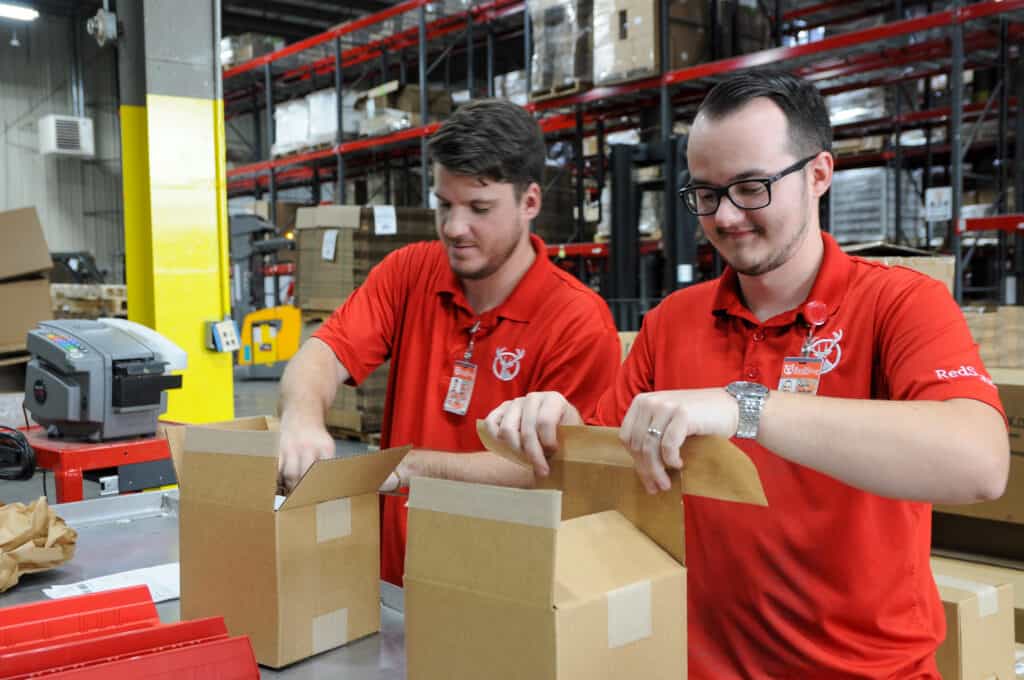 Benefits of a better order fulfillment process
It's hard to overstate the significance of your order management process to the growth and success of your eCommerce business. At Red Stag Fulfillment, we've witnessed firsthand the impact of fast and accurate order fulfillment. We've watched clients expand their companies rapidly once they no longer had fulfillment problems weighing them down.
"I never envisioned that we would have had this much growth — and [Red Stag Fulfillment has] grown with us seamlessly." — Tony Stucker, CEO, Pop-A-Shot
The benefits of improving your order fulfillment processes include:
Fewer returns. Enhancing your order fulfillment means fewer picking errors and better packing, so products arrive in pristine condition.
Accurately predict shipping costs. If you don't have a clear picture of the cost to ship each package, you can't price shipping correctly. That's essential because shipping overages come out of your bottom line. Your order management system should include weights and dimensions for all your products so the warehouse management system can determine the shipping cost for each order.
Avoid stockouts. If one of your items is out of stock or backordered, you risk losing sales to your competitors. Excellent order management gives you greater inventory visibility to forecast demand and better manage your supply chain.
Keep operating costs down. Holding too much inventory ties up capital that you could better use for new product development or marketing, and you may incur long-term storage charges. Better inventory management helps you set optimal stock levels. And improving your order management processes can also help you find savings through kitting, reducing dimensional weight shipping charges for oversized packages, or finding better national fulfillment warehouse locations.
Save staff time. Poor order management often leads to increased customer service inquiries. When you update your order fulfillment processes, you free your employees to spend their time on projects that enhance your brand. You and your staff have better ways to spend your time.
Reduce your order-to-cash time. Enhanced order management doesn't just help your D2C processes. You're probably processing wholesale and B2B orders if your business is growing, so your order handling also impacts your O2C time.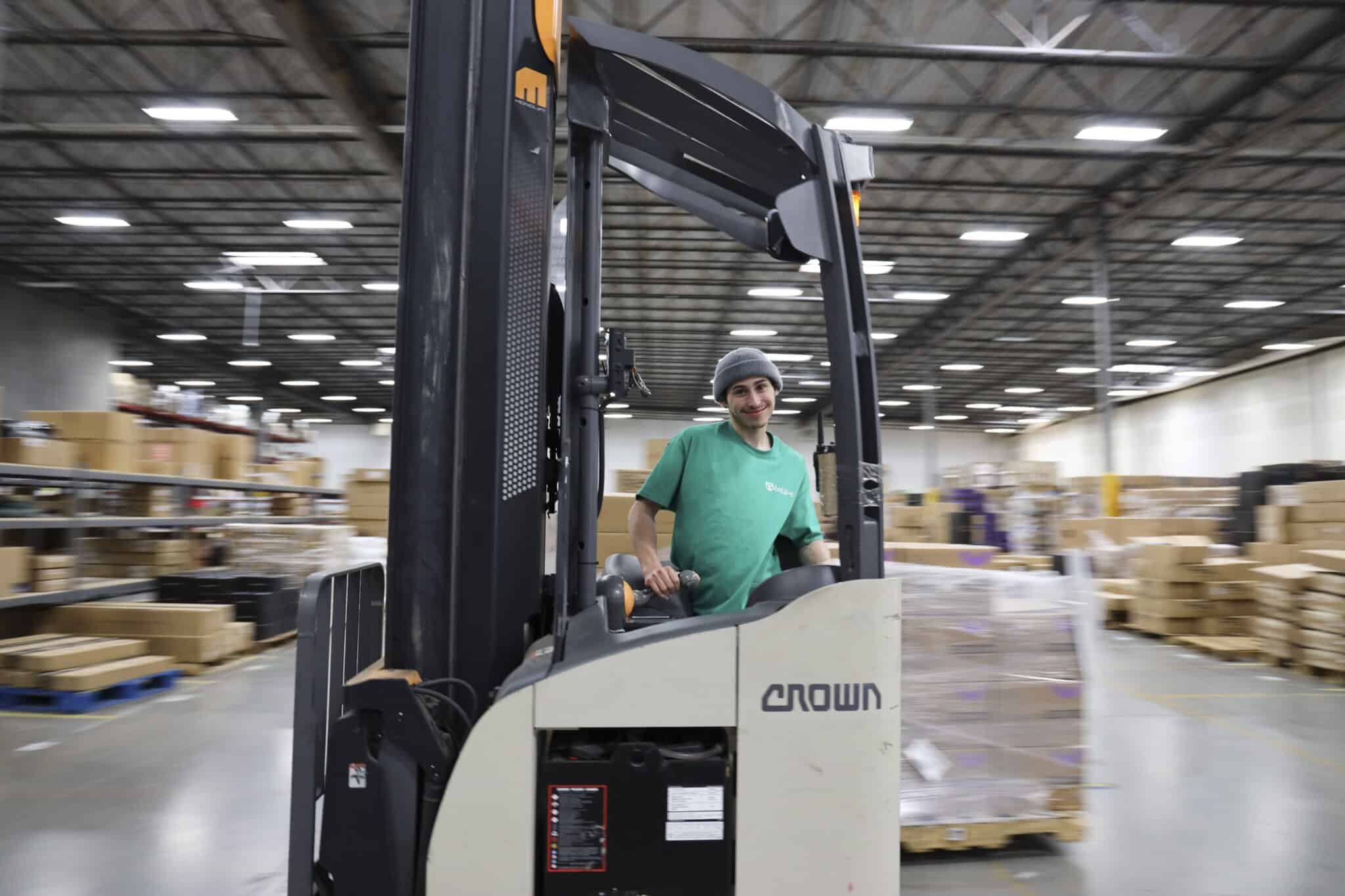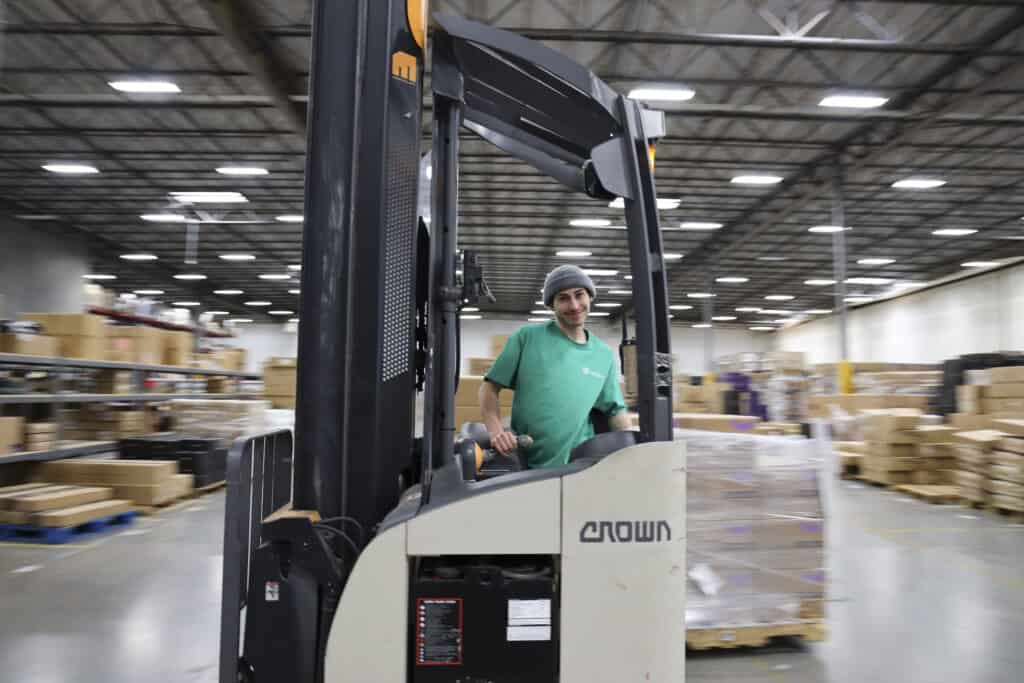 5 ways to improve your order management and increase customer satisfaction
Improving your order management process will not only help your company thrive; it will also increase your customer satisfaction. Seamless ordering and fast, easy delivery are crucial drivers of eCommerce customer loyalty. Here are five ways to boost your order management process.
Automate with an order management system
Order management systems (OMS) are software packages that automate and integrate many of the elements of order handling. An OMS can collect data that you can use for inventory forecasting and to help you better manage your supply chain operations. We've compiled a guide to some of the best order management software solutions to help you out.
Upgrade your integrations
If you're using a manual process to upload orders to the warehouse, integrating with your 3PL will immediately boost your business. But, even if you're already transmitting orders directly from the shopping cart to the warehouse, a faster connection could facilitate your order management.
For example, a custom API connection to Red Stag Fulfillment's WMS can quickly deliver data to you. Plus, an API is more customizable, so you can build an integration that serves the unique needs of your business and continue to revise it as you grow. Improved integration is an excellent investment in your company.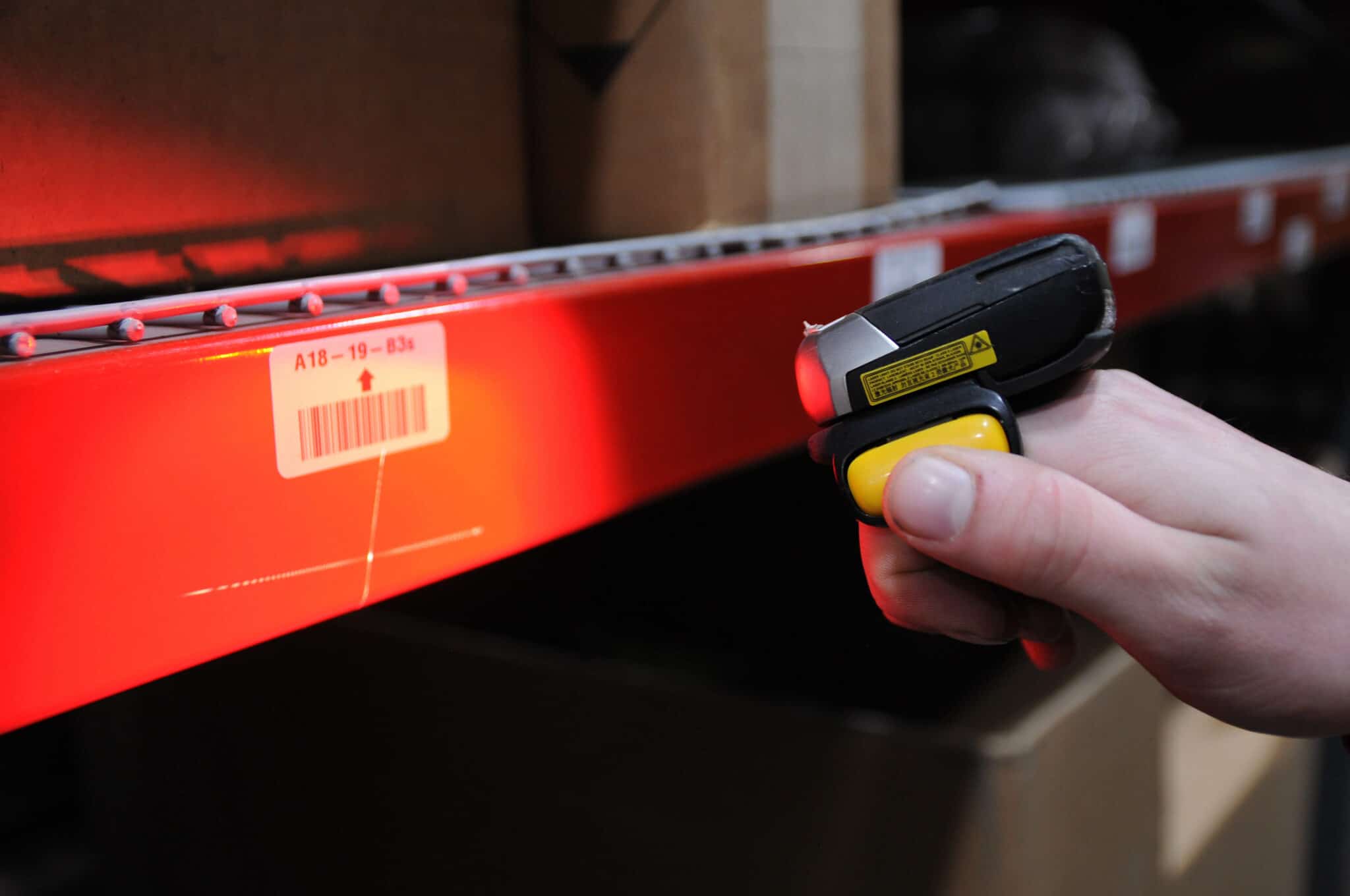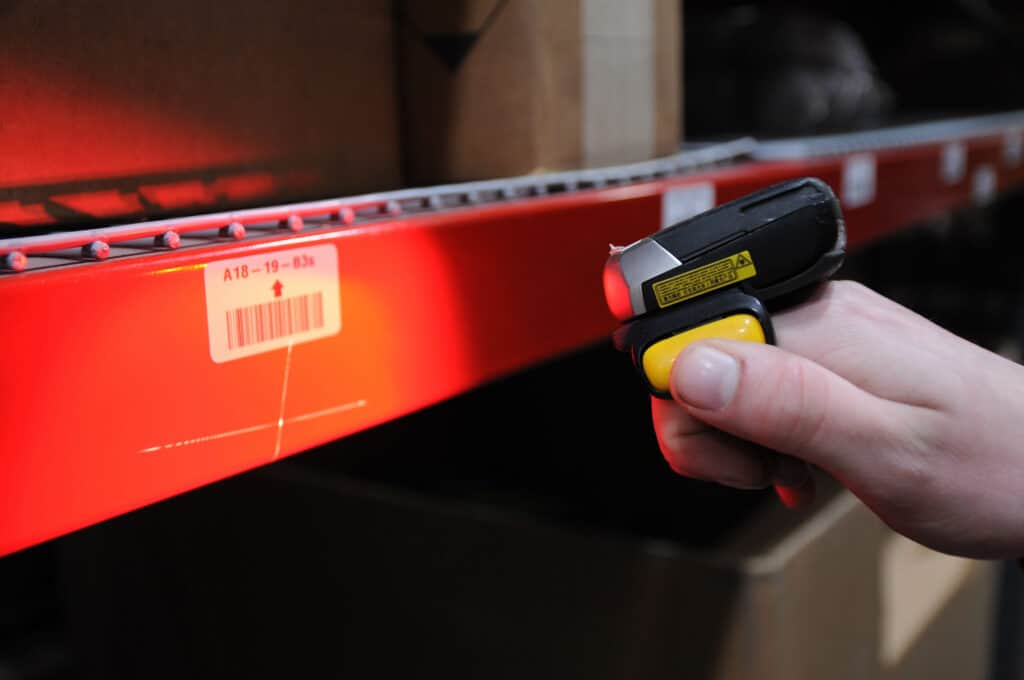 Increase inventory accuracy
Warehouse shrinkage can create "ghost inventory" — items that appear in your order management system but aren't on the shelves. Inventory shrink can be caused by mishandling in the warehouse that damages products, theft, or even misplaced pallets due to poor stock control. Even frequent cycle counts can't correct for a severe shrinkage problem.
An order management system that gives you excellent inventory visibility will help, but you still need to know what's truly in the warehouse. Red Stag Fulfillment has a zero-shrinkage policy: We pay the replacement costs for any items lost or damaged in one of our warehouses. Even better, we had 99.991% inventory accuracy in 2021. If you ship us your stock, we know where it is: in our warehouse or on the way to your customer. Working with a 3PL like Red Stag that has a high level of inventory accuracy is critical to your order management.
Flexible carrier selection
Shipping is the highest cost of order fulfillment, so strategies to reduce shipping costs are critical to your order management process. Lowering the shipping cost might even allow you to offer online shopping's favorite perk: free shipping.
Red Stag Fulfillment reduces shipping costs for our clients through flexible carrier selection. Our WMS can find the best shipping company for each order, depending on the delivery address and weight. In addition to saving you money, flexible carrier selection can also reduce delivery times, which is a terrific way to make your customers happy.
Choose a top-performing 3PL
Your fulfillment partner matters. You might think of your search for the right 3PL as looking for a business partner because you are handing over a critical portion of your eCommerce operations. Just as you would look for a business partner that's a good fit for your company, it's essential to choose your 3PL carefully.
Red Stag Fulfillment's founders understood that 3PL performance could make or break a growing eCommerce company. They had seen their startups struggle when their fulfillment company couldn't handle their growing number of orders on time. So they started a fulfillment business with a mission to provide the quality fulfillment that online brands need to grow and scale.
When you choose a 3PL with high standards for accuracy and fulfillment guarantees, like Red Stag Fulfillment, you add a professional fulfillment operation to your business and enhance your order management. With order processing in the hands of experienced professionals, you can focus on your business rather than putting out fires.
We've created a fulfillment company questionnaire to help you ask the right questions when choosing a 3PL.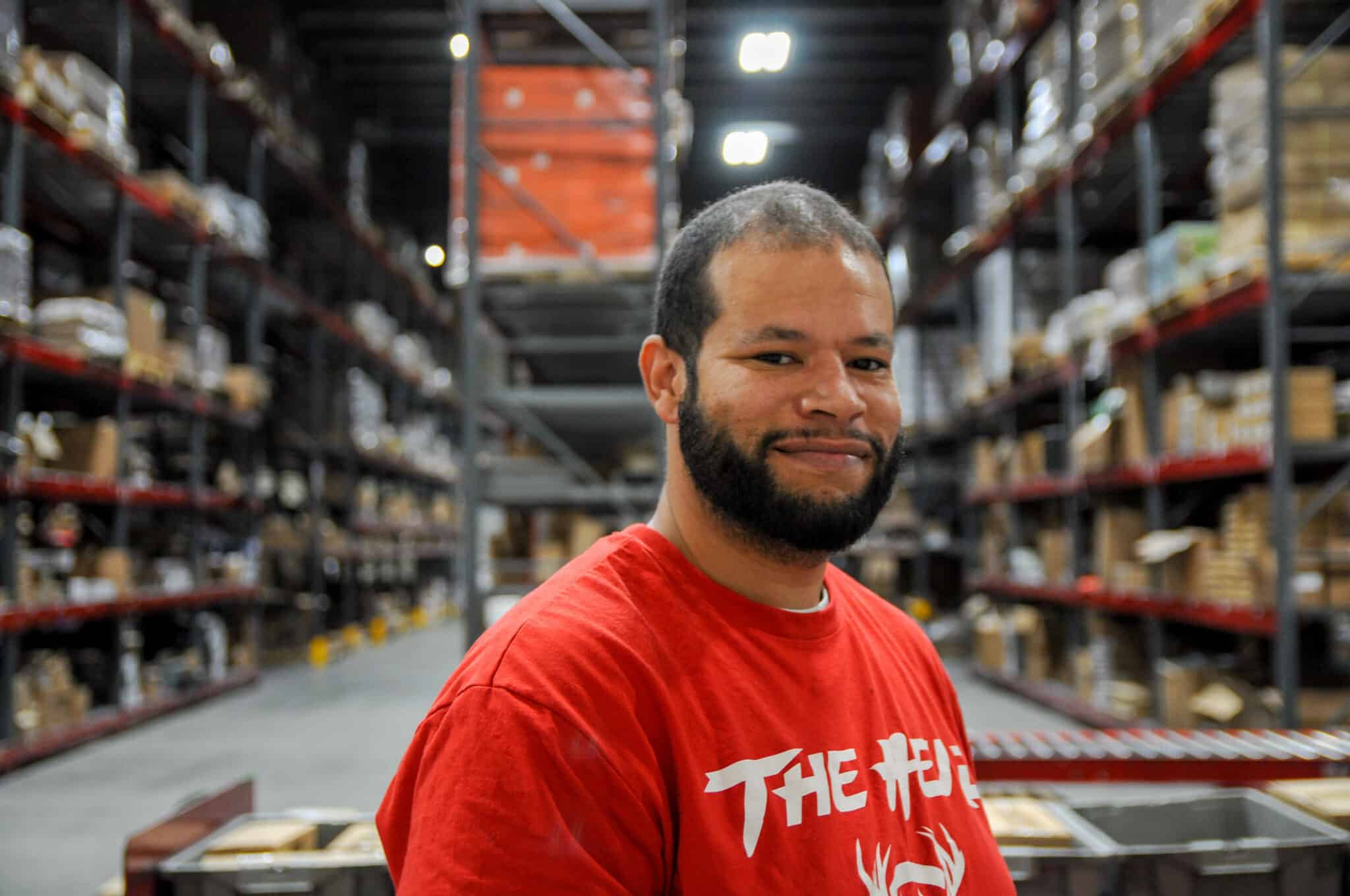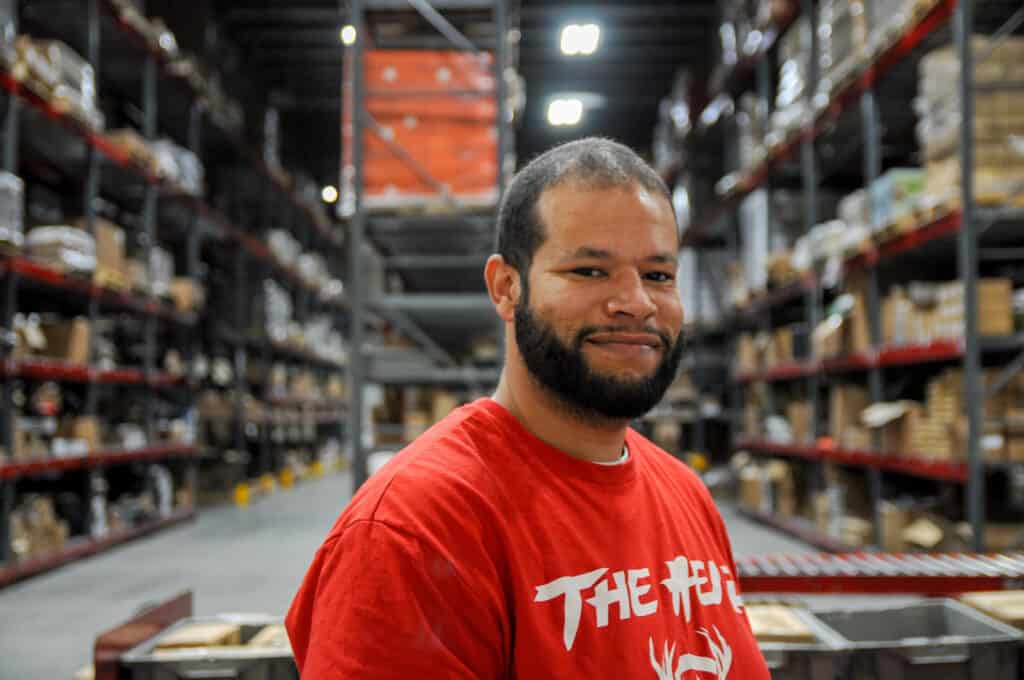 Improve your order management by outsourcing it to Red Stag Fulfillment
Once you complete onboarding with Red Stag Fulfillment, you don't have to think much about your order management process because we take that off your hands. If you want to know more about how industry-leading fulfillment can improve your order management and enhance your brand, we'd like to talk.
"Red Stag Fulfillment's high standard of excellence is ideal. If something does go wrong, those guarantees are in place. They'll not only fix it but also pay us $50. And it's not that I'm so much excited for the $50. It's that Red Stag is making this cost them something, raising the stakes for the whole company. That's how you know it really matters." — Kyle Marquardt, Co-Founder, Homestead Brands
More about order management: