Consumers increasingly want to make purchases online, so the product categories that need eCommerce fulfillment services continue to expand. Ordering automotive parts for delivery is not only becoming more common; it's becoming easier for retailers to do. We recently published a post about how to ship tires and rims that focused on steps for consumers to ship tires. This tire fulfillment guide covers what your business needs to know to send tires (and wheels and rims) to your customers.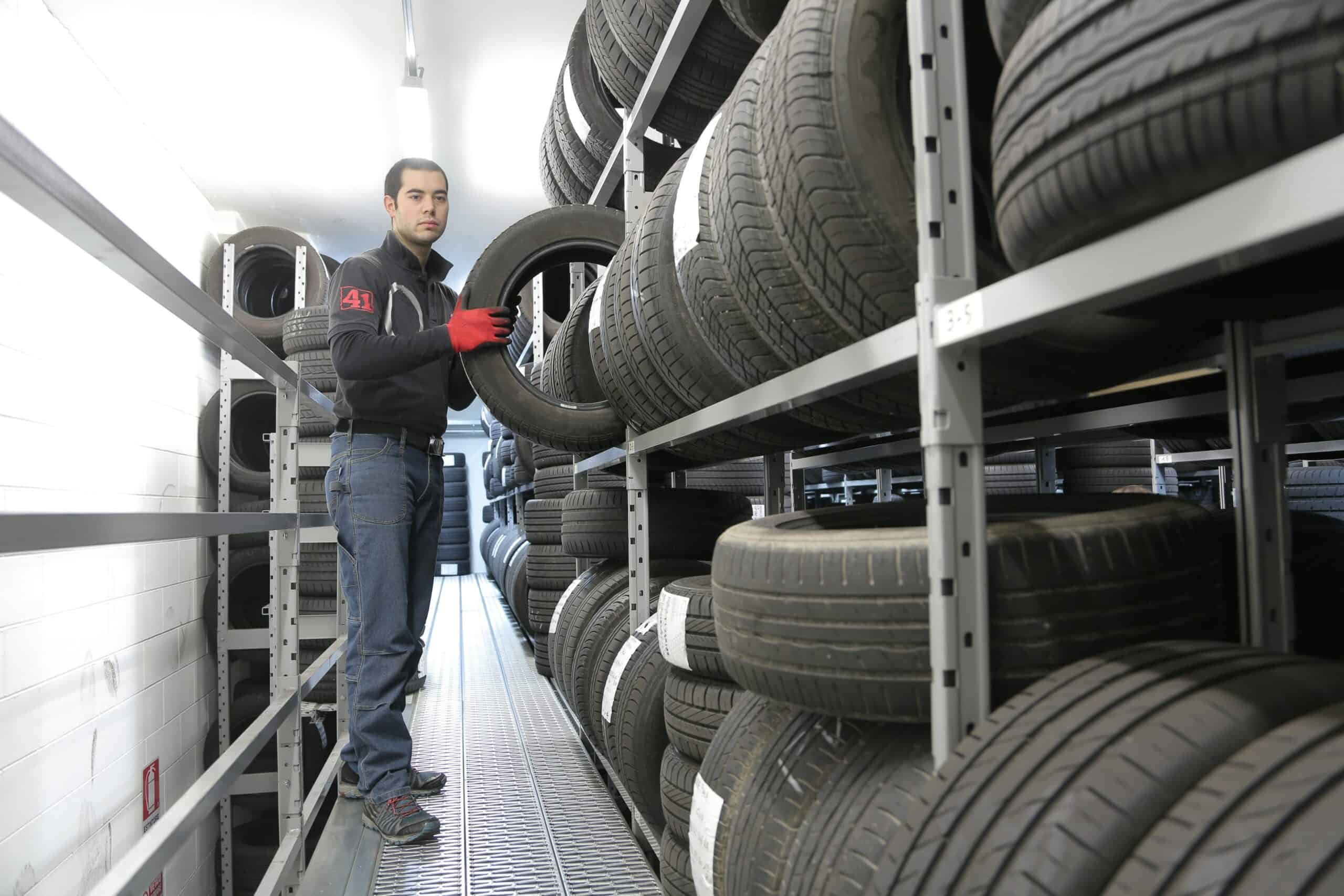 Which 3PLs are best for tire fulfillment?
A tire that gets punctured during storage or shipping can lead to more than a rotten consumer experience or a negative online review; you could put someone's life in danger if they install a tire that develops a flat in traffic. Proper storage and shipping are essential to tire fulfillment, yet the biggest volume of eCommerce shipments is packages weighing one pound or less.
Processing orders while preserving the structural integrity of your merchandise is critical. For tire fulfillment, you need a 3PL with experience dealing with oversized and heavy products. Look for a fulfillment company that's set up to pick and pack large items and has bulky and heavy order fulfillment expertise.
What to look for in a 3PL for tire fulfillment:
Appropriate tire storage racks.
Wide warehouse aisles for moving large merchandise.
Heavy-duty picking and packing equipment that can accommodate tires.
Experience packing and shipping other bulky and heavy products.
Fulfillment guarantees to protect you against errors and damage.
Special considerations for selling tires and wheels through eCommerce
To successfully market tires and wheels online, it's critical to understand the challenges of tire fulfillment. Here are some factors to consider:
Tires are heavy and, therefore, expensive to ship. Understand the cost of D2C shipping and how that will affect your margins. Can you offer competitive pricing once shipping costs are added? Ask your 3PL if it can get you shipping discounts to make your online tire business more viable.
Wheels can easily get damaged during shipping. Consumers expect merchandise to arrive in pristine condition. Even a tiny scratch can lead to a return, particularly on a painted or coated wheel or rim.
Shipping high-value products requires special consideration. Some wheels and rims, and even some tires, are expensive purchases. Work with a 3PL that provides 24/7 security to prevent theft and consider shipping insurance.
You'll need a robust returns process. One of the biggest challenges for oversized eCommerce is reverse logistics. Consumers need to know that they can easily return an item that doesn't meet their expectations before they make an online purchase. Work with your fulfillment provider to develop a return process that's simple for consumers and doesn't ruin your profit margins. And work with a 3PL with high standards of accuracy to limit the number of returns.
Despite these challenges, excellent tire fulfillment is not a heavy lift for a fulfillment company with the procedures and equipment to process bulky shipments.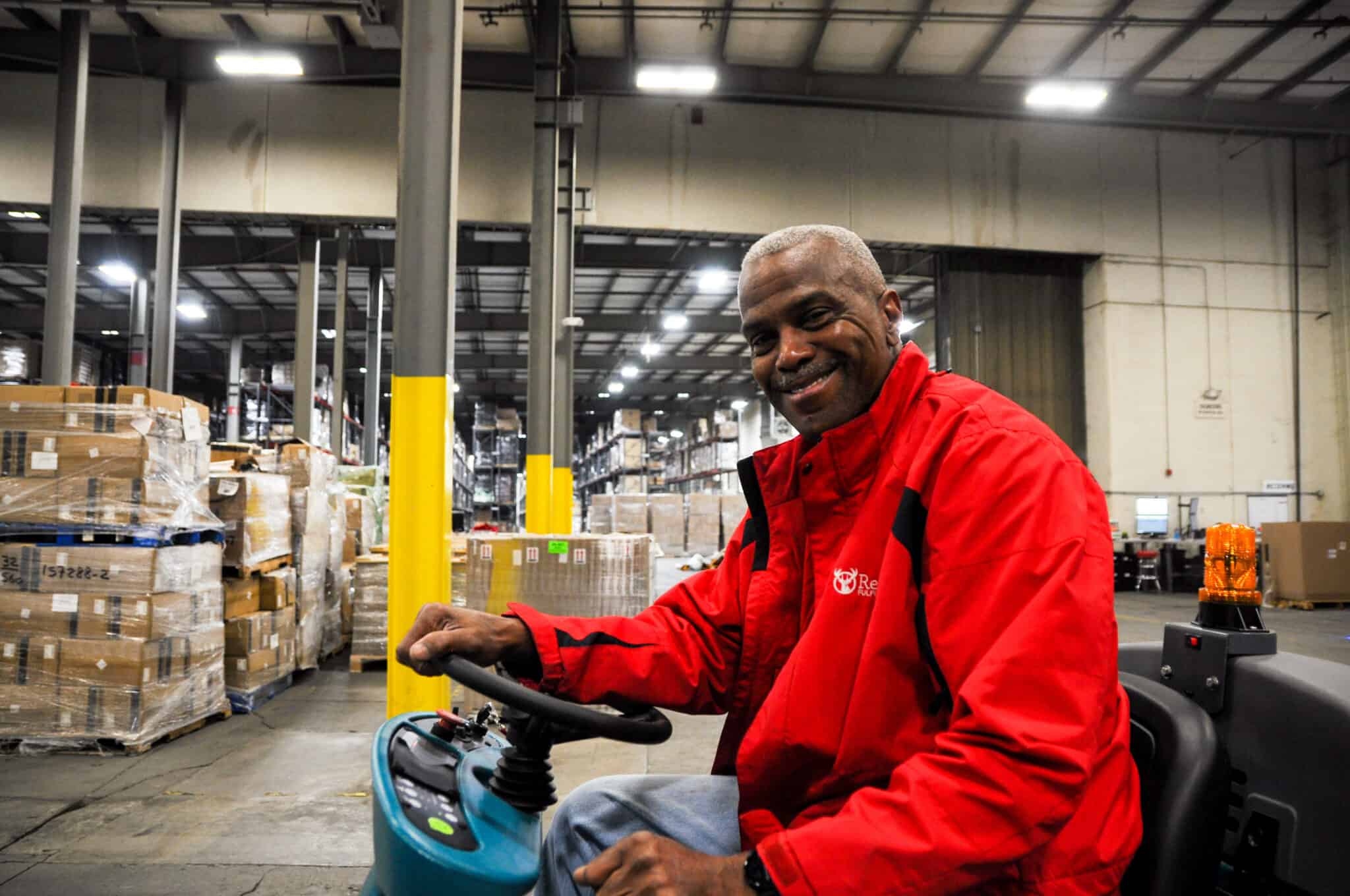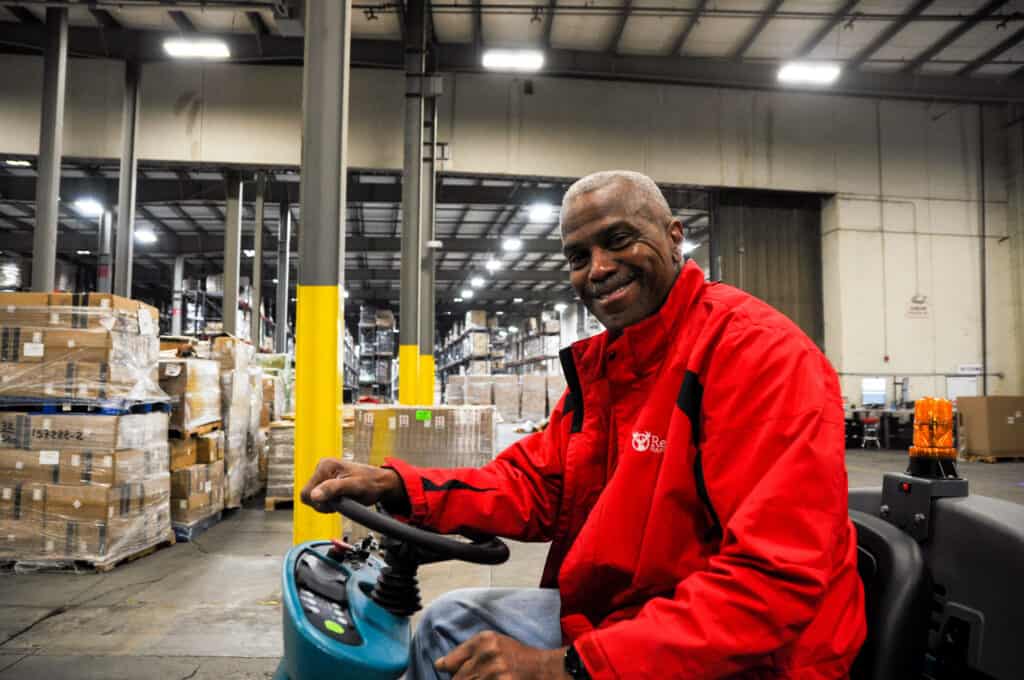 Shipping methods for tire fulfillment
You can ship tires without packaging via a common carrier. Your 3PL can place a label directly on the tire and send it via FedEx. For tire fulfillment with wheel and rims attached, the best practice is to add infill to protect the wheel and rims from scratches or dents and either shrink-wrap or package the tire in a cardboard box. 
Orders of two or four tires are standard, as people ordinarily replace more than one tire at a time. You may come up against weight limits, particularly if you're shipping a complete set that includes wheels. To get around this, your 3PL can send each tire separately, or you can use LTL freight to get a set of tires to your customer. LTL freight offers a broad range of services, including residential deliveries, so it's a valuable option for tire fulfillment.
In addition, freight is the best method for delivering bulk or wholesale orders or large tires, such as those for semis and tractors. Your 3PL can easily palletize tires (without wheels attached) for convenient freight shipping.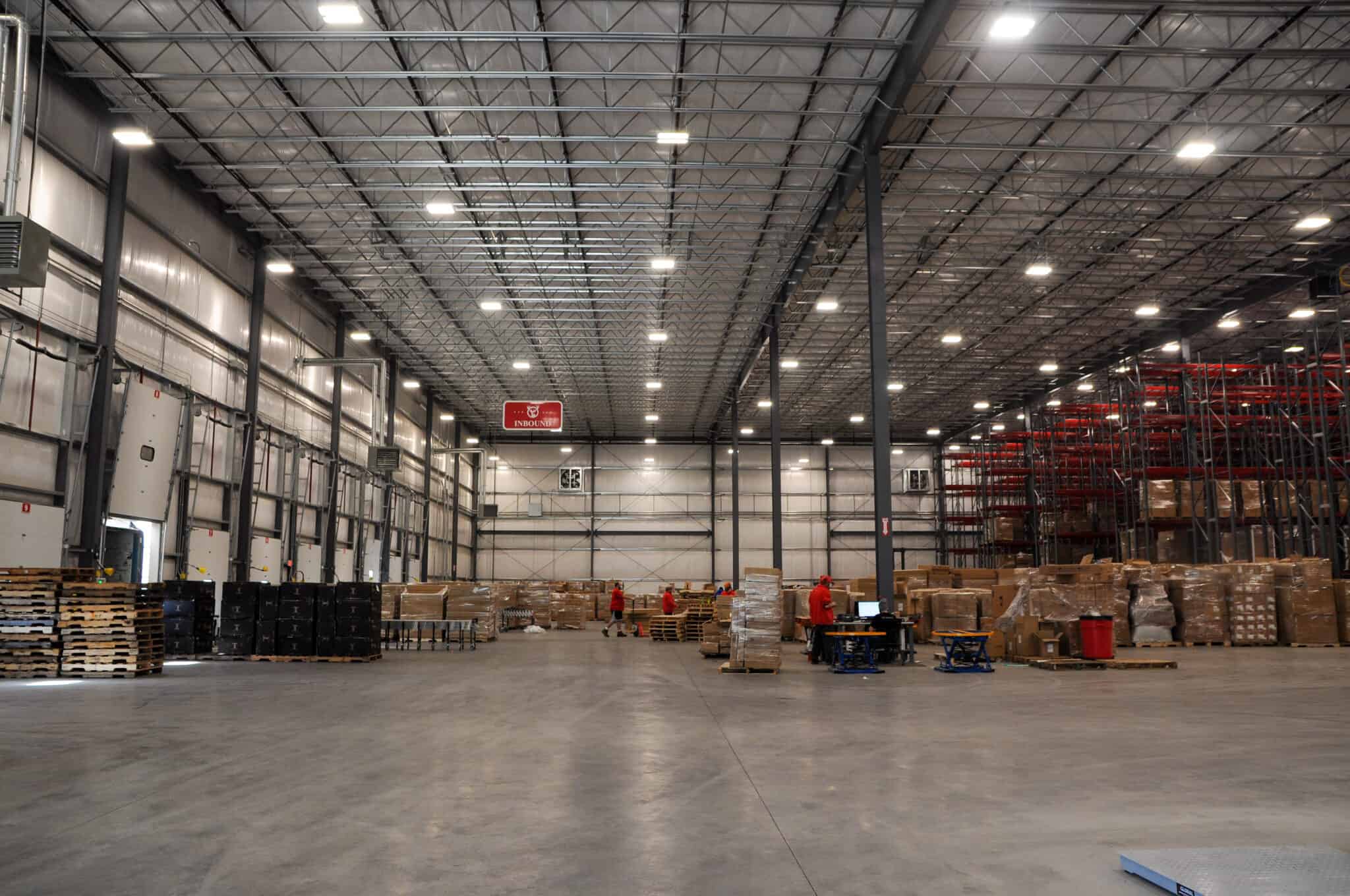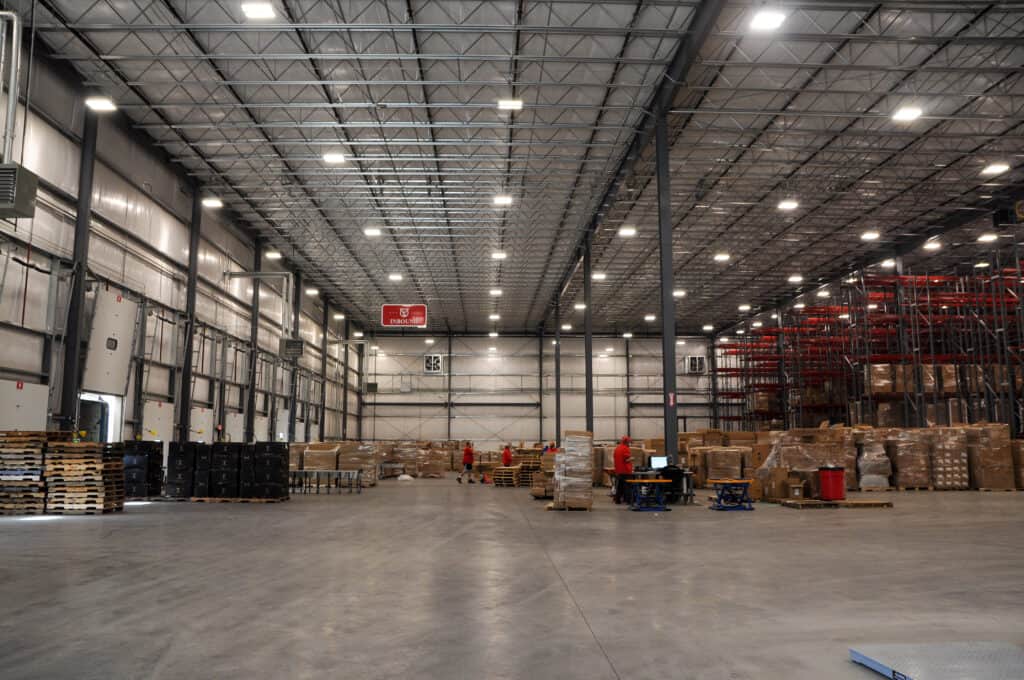 Trust the industry leader in bulky and heavy eCommerce fulfillment
Red Stag Fulfillment is among the top 3PLs in the U.S. for heavy and bulky fulfillment services. Our warehouses in Salt Lake City, UT, Knoxville, TN, and Sweetwater, TN, have the space and the layout to accommodate niche eCommerce processes, like tire fulfillment. And our experienced and dedicated staff is committed to providing the best pick-and-pack fulfillment services in the industry to help our clients thrive.
Red Stag Fulfillment provides:
Same-day and next-day fulfillment services to get your orders out fast
Zero shrinkage guarantee
Order accuracy guarantee
Shipping discounts, including for heavy shipments
Easy inventory management with national fulfillment warehouses that can reach 96% of U.S. addresses in two days or less.
Are you ready to grow your tire supply business? Call Red Stag Fulfillment and find out what we can do for you.
More about fulfillment for oversized merchandise: