For a business to succeed, it needs to have procedures and systems in place to stay organized and have the opportunity to provide quality service. Inventory management is a critical first step in getting an eCommerce business on the right track. And once the systems are in place, the next step is inventory balancing. However, many businesses don't recognize the importance of inventory balancing.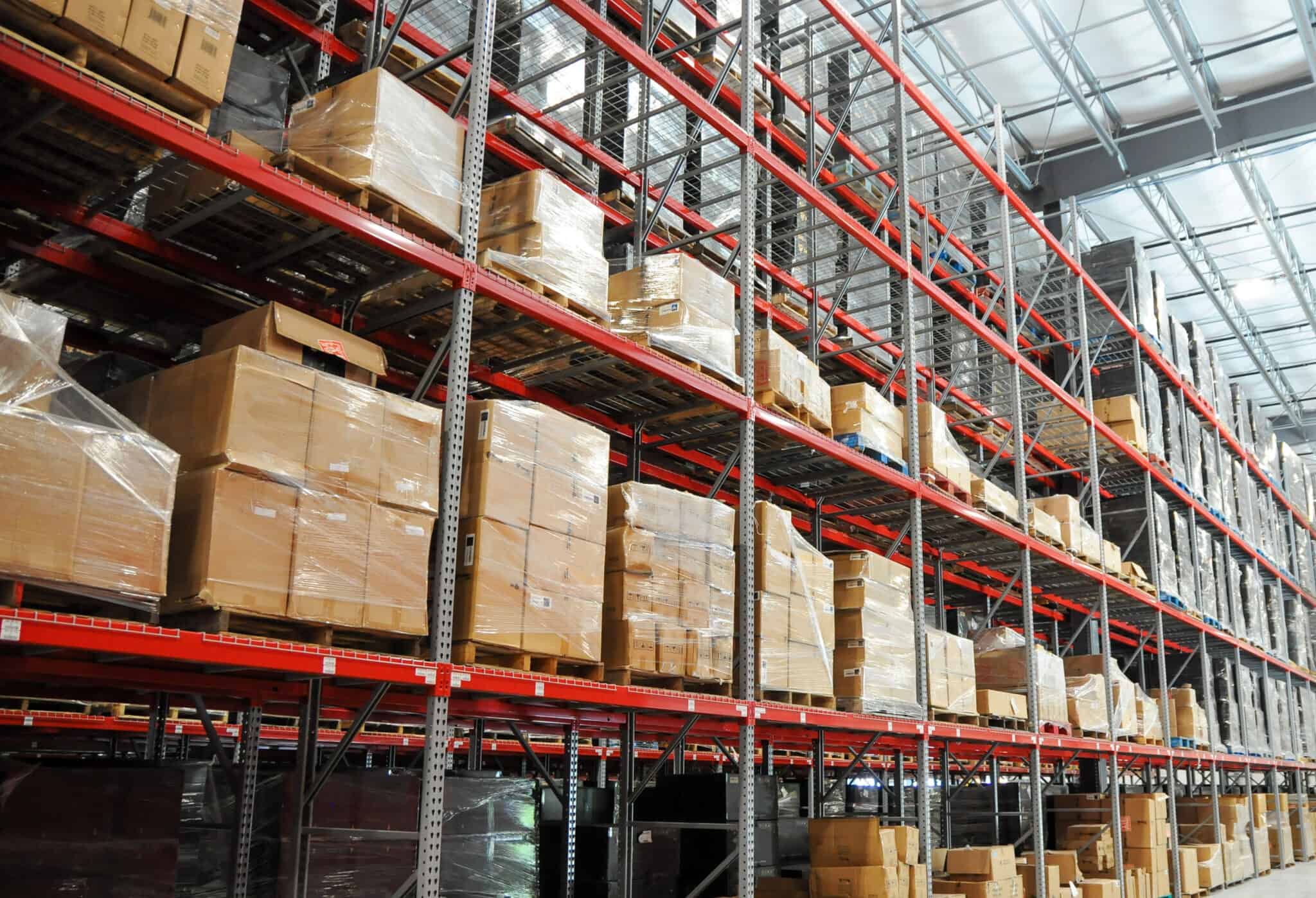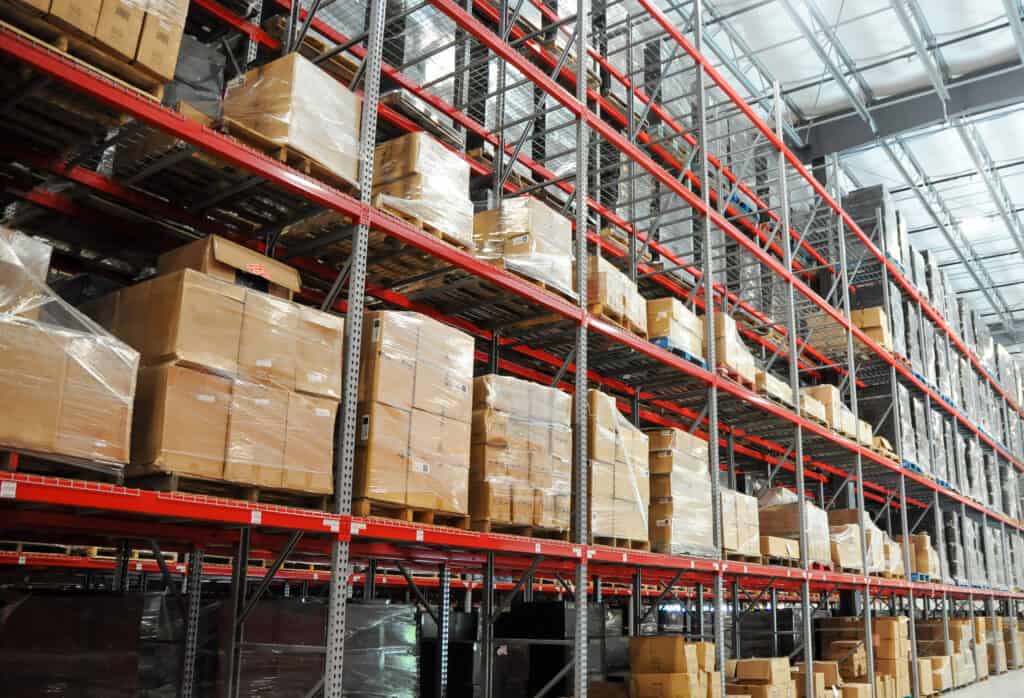 Businesses don't have to manage inventory alone. Outsourcing to an already established inventory management system could be in many eCommerce businesses' futures. How? Third-party logistics providers like Red Stag Fulfillment, who understand the importance of inventory balancing, can take over the inventory management arm of your business.
In this article, we will take a deep dive on the importance of inventory balancing, overall inventory management, and how a 3PL provider can help.
How can inventory management help make your business successful?
Inventory management is an umbrella term that covers all the practices and processes that impact your inventory. It is a core responsibility that can determine the success of your eCommerce fulfillment operations by managing the ordering, storing, using, and selling of your products. By operating with a winning strategy, inventory management can allow you to see trends when they happen to ensure your inventory is well-stocked, increase inventory accuracy, and help efficiently balance inventory. 
The importance of inventory balancing
Inventory balancing is a step that some businesses overlook. To properly balance an inventory, an eCommerce business moves stock to another location to meet buying demand. This process can clear up space and allow businesses to take an accurate count on slow-moving inventory. In turn, it can help an eCommerce business budget correctly for the future.
Available storage space
It's no secret that every business dreams of having more space in the warehouse. You can have ample room to fill shelves with best sellers, hot products, or overstock by properly balancing your inventory. How? Inventory management. By working with an inventory management system, businesses have the ability to properly track trends and customer buying habits based on demographic attributes. From there, inventory can be moved to the locations that make the most sense based on demand. Balancing your inventory among your warehouse locations can free up space for more products.
Reduced shipping costs
By balancing inventory, your business is able to reach customers easier and faster. Allocating products to the appropriate places based on demand can allow you to easily reach your customers. For example, let's imagine your business experiences an increase in buying interest from the West Coast, but you have most of your products on the East Coast. By taking a portion of your best-selling products and shipping them to a West Coast facility, you will be able to increase delivery speeds and decrease shipping costs.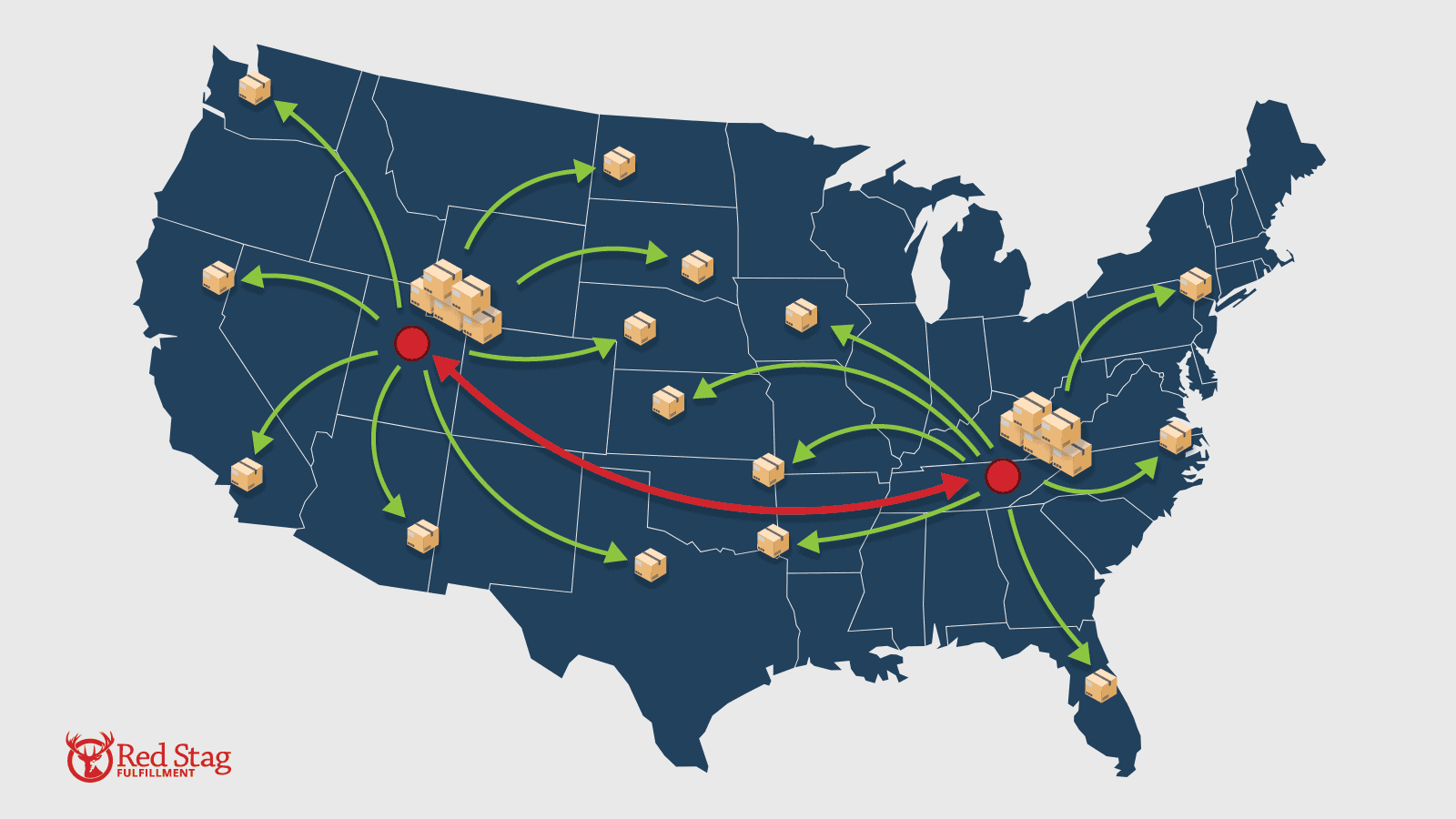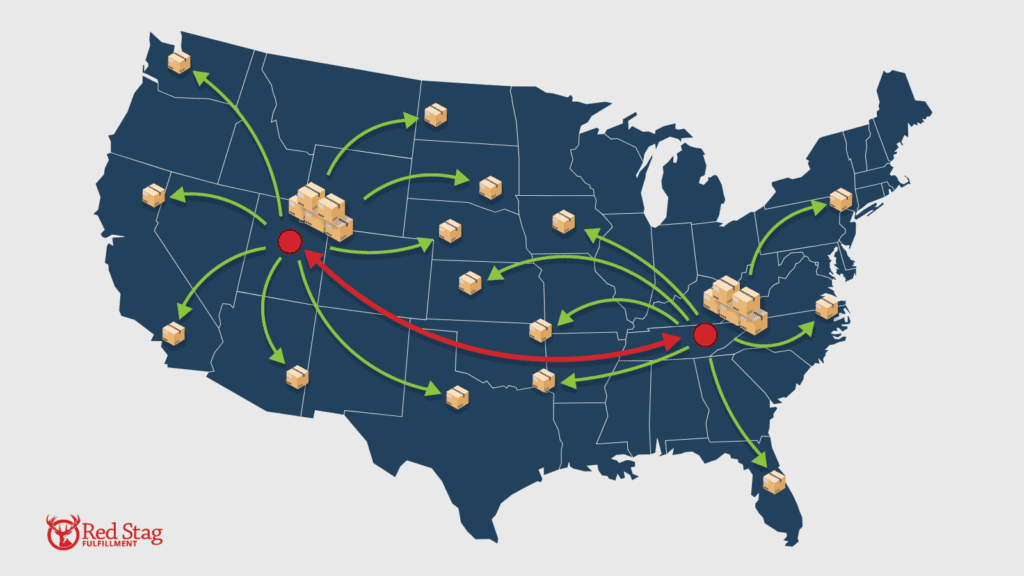 Reprioritize under-selling products
Freeing up space throughout your warehouse can give you a new perspective on what products you have available. Imagine all the times you go through your closet and uncover clothing that you forgot you had. It can be similar for businesses that have crowded their shelves with their best sellers. Pushing your best sellers to better locations can bring those under-selling products forward.
How is this a benefit? Businesses can use under-selling products to their advantage. By uncovering those products, eCommerce businesses can create additional marketing campaigns to increase sales. You can create promotions, build kits, or even offer giveaways to push your products.
How can a 3PL provider help with balancing your inventory?
A 3PL has the knowledge and systems in place to effectively and efficiently manage inventory. They often have broad experience in inventory best practices that they can share with eCommerce businesses. And for many businesses, outsourcing their inventory management to a 3PL provider can be vital to their operations by giving them back the time to focus on other levels of the business. Outsourcing can give business owners back their time and reduce costs.
For Red Stag, inventory management is a top concern for our business. With our inventory management systems, we are able to provide top-tier services and guarantees that allow our clients' businesses to thrive. Our dedicated support teams understand the importance of inventory balancing. With access to inventory tracking and vital customer data, our teams can help your business accurately allocate your products to our different warehouse locations based on buying demand. By picking the ideal location, it will reduce shipping times and cut shipping costs.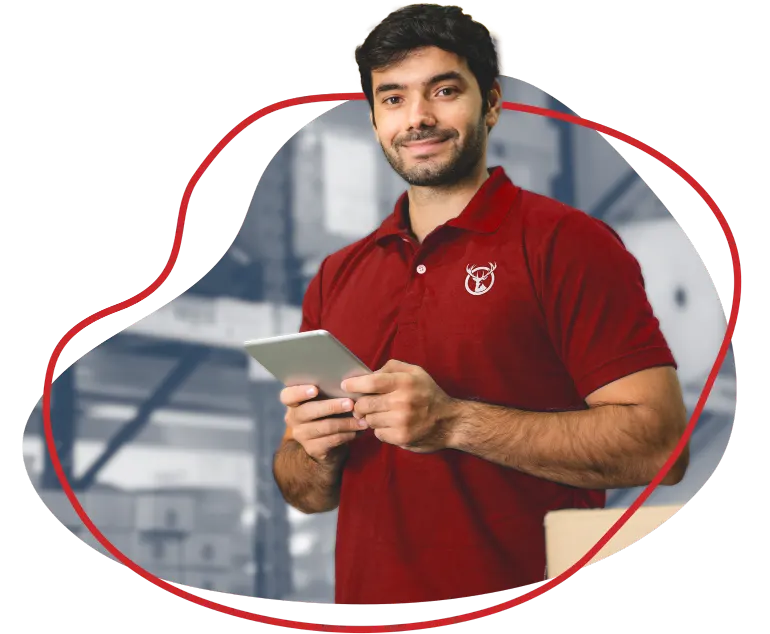 Our guarantees show how our business truly cares for our clients' inventories. Our mission is to treat your products and customers with the same care we would if they were our own. That's why Red Stag Fulfillment collaborates with every partner to help them optimize inventory.
When you outsource your inventory management to Red Stag Fulfillment, you gain a partner that will help grow your business. Are you ready to partner with us?
More about inventory management: