Can you reach your customers quickly? That's the $1 million question for eCommerce brands and one of the core reasons they inquire about East Coast warehouse and fulfillment services. If you're looking for investments to help you deliver to more customers, improve supply chain efficiencies, or cut last-mile costs, an East Coast warehouse distribution effort may be the right call for you.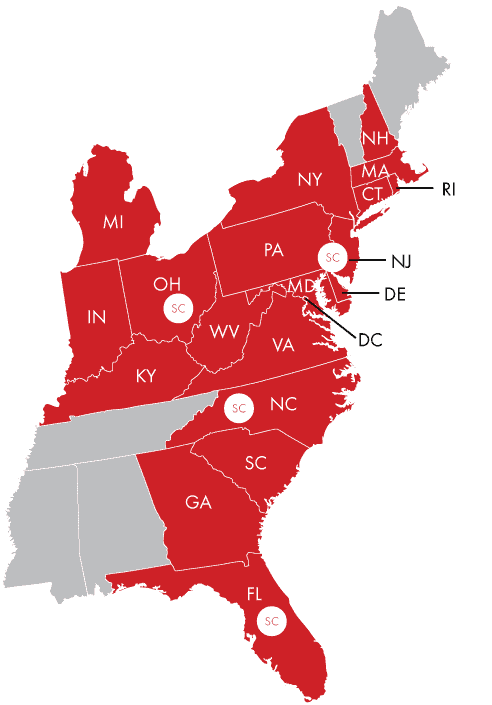 Benefits of East Coast warehouse distribution
Prioritizing fulfillment with a strategically located East Coast warehouse operation gives you access to a substantial number of Americans. Three of the top 5 most populous states are on the East Coast:
Florida: 21.53 million people
New York: 20.2 million people
Pennsylvania: 13 million people
Delivering to these areas within two business days can help you compete for millions of sales. Outsourcing your logistics and warehouse efforts to an East Coast provider ensures that you're able to meet those delivery demands while also reducing costs. Red Stag Fulfillment's East Coast services even cover some of the largest U.S. markets with one-day shipping.
East Coast warehousing gives you access to many import and export service points if you're growing internationally. Being able to quickly move goods to and from the Port of New York and New Jersey, the Port of Norfolk, and the Midwest's comprehensive rail network can help you reach more customers without scaling costs significantly.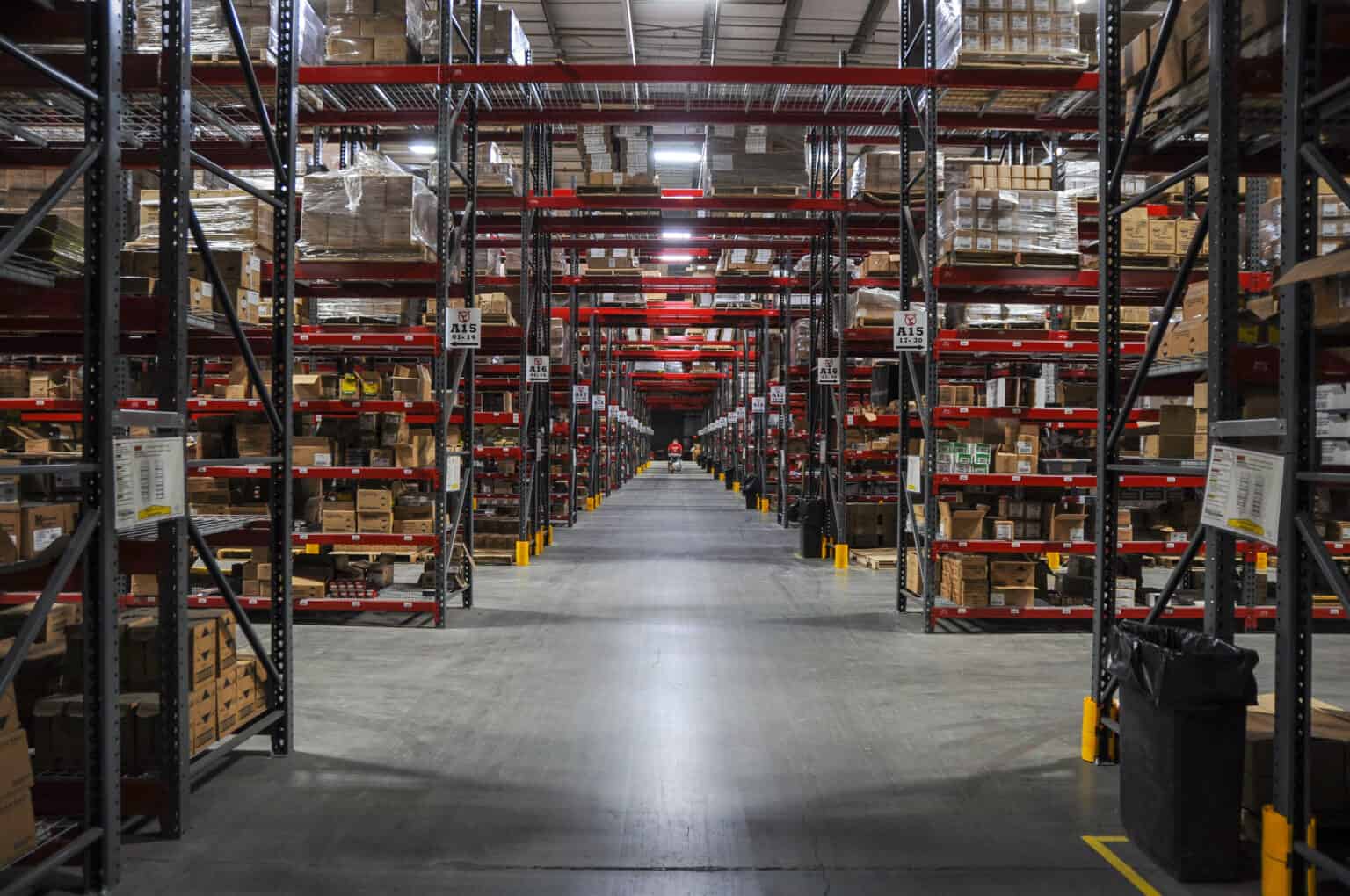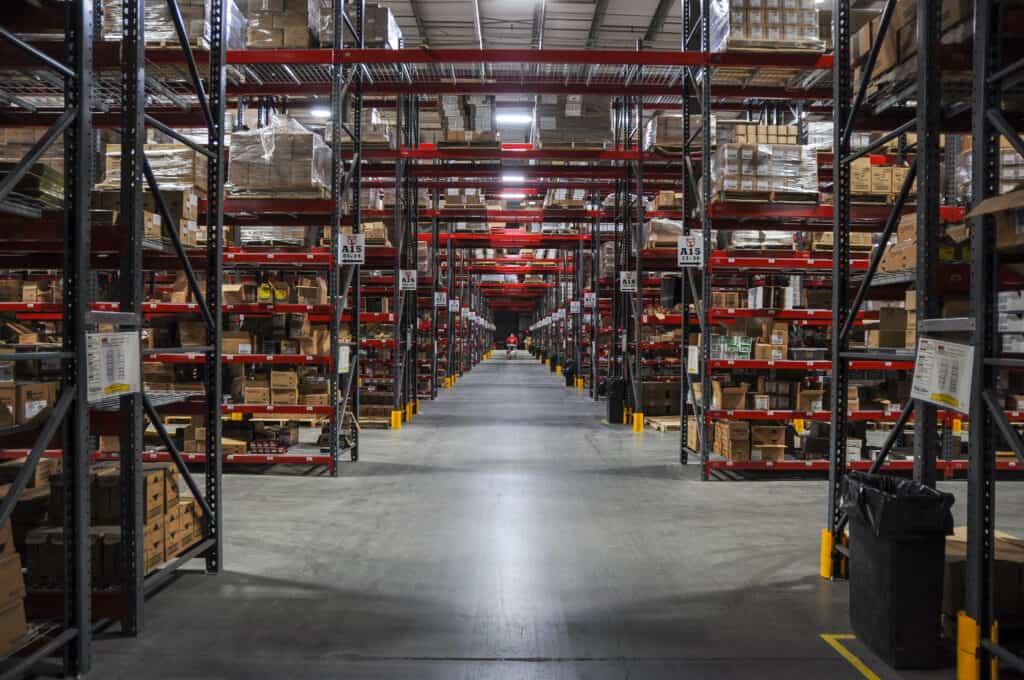 Where should you look for an East Coast warehouse?
Many eCommerce brands will look for an East Coast warehouse in a specific area or city. In some cases, this can make sense — like the food and beverage industry that needs access to a commercial kitchen. However, say that your products are shelf-stable or don't expire. Then most of the Central and Eastern U.S. are available as top spots for affordable fulfillment.
For Red Stag Fulfillment, our Knoxville, TN, location has the space and reach to deliver to nearly all East Coast American homes within a two-day window. Pair that with our guarantees for speed, order accuracy, and zero shrinkage. There, you have a world-class facility that will protect your reputation and your bottom line.
Instead of searching for just a single location, ask 3PLs and warehousing providers where they are and what they suggest. You might learn that moving away from Atlanta or the I-95 corridor can save you significantly on warehouse rent and labor costs while not sacrificing fulfillment speeds. Or, if your goods arrive through multiple ports — such as the Port of New Jersey and Port of Savannah — a central location can ensure fast inbounding of all freight to your warehouse.
Do your own need a warehouse?
Perhaps the most crucial question to ask around East Coast warehousing is if your business should have its own warehouse or if you can outsource. Owning and running a warehouse is common during early growth stages but quickly becomes a costly endeavor. Leases, labor, materials, and other supply chain costs are rising significantly in 2022. That may mean that your fixed costs around ownership are higher than what you'd pay in a variable cost fulfillment model.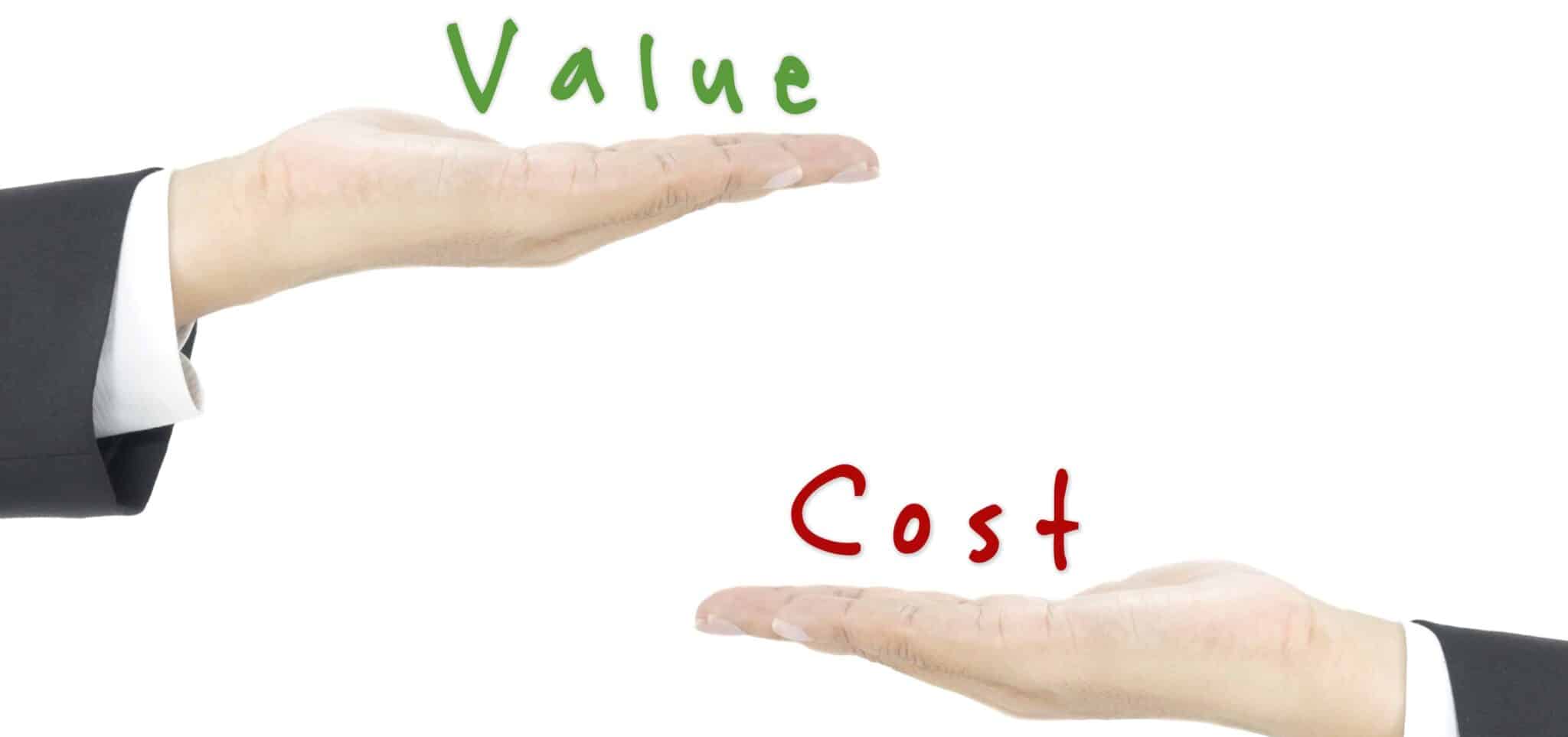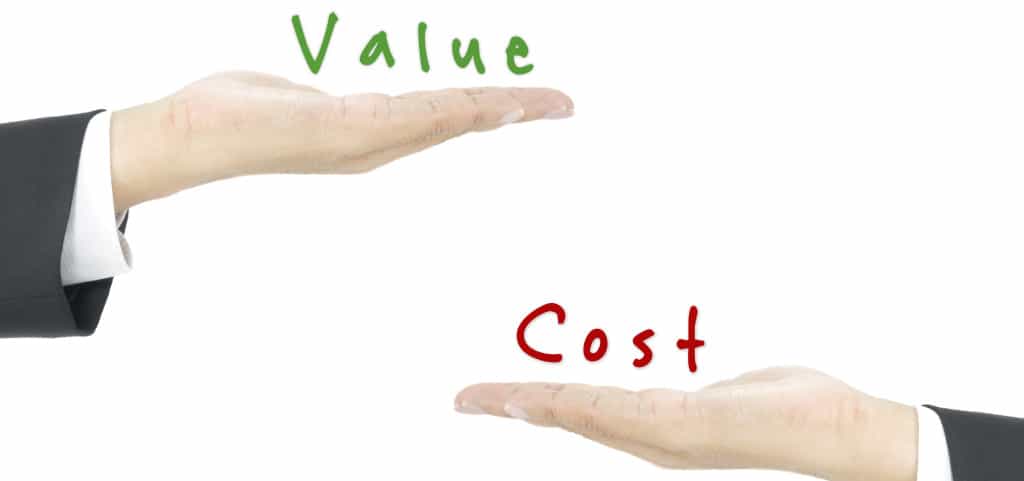 Fixed costs, especially those expensive leases, require your company generate revenue to pay those every month. That's true for your year-end boom and those seasonal dips where orders slow and inventory sits. It's also true when something like COVID-19 hits and everything is disrupted. Even if you got rid of inventory and scaled back, you'd still face many elevated fixed costs.
Moving to an outsourced model allows you to switch to a variable cost structure. Here, you're paying for the services and space you use, nothing more. If inventory scales back, so do your costs. When orders slow, you're paying less in total for picking and item fees. Costs align with revenue, decreasing as orders decrease or growing as your profit margin scales.
Many companies will find that outsourced East Coast warehouse options make it easier to budget. You know the cost per order and storage rate per SKU, so you can immediately calculate what any day or month will cost you. At the same time, you're saving capital that can be invested in other areas. Marketing spend can increase when fulfillment costs decline, keeping you flexible enough to boost those orders back up higher.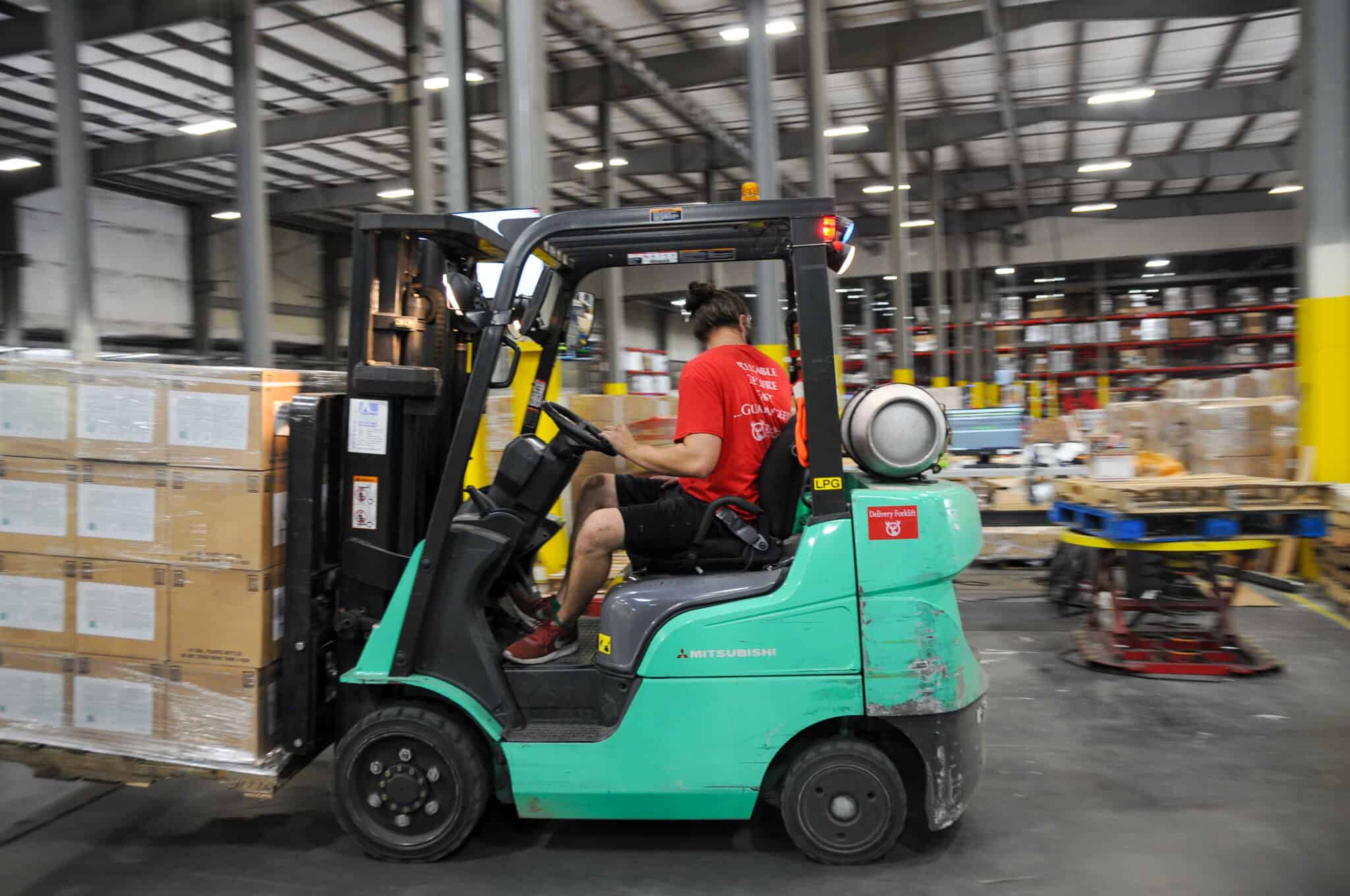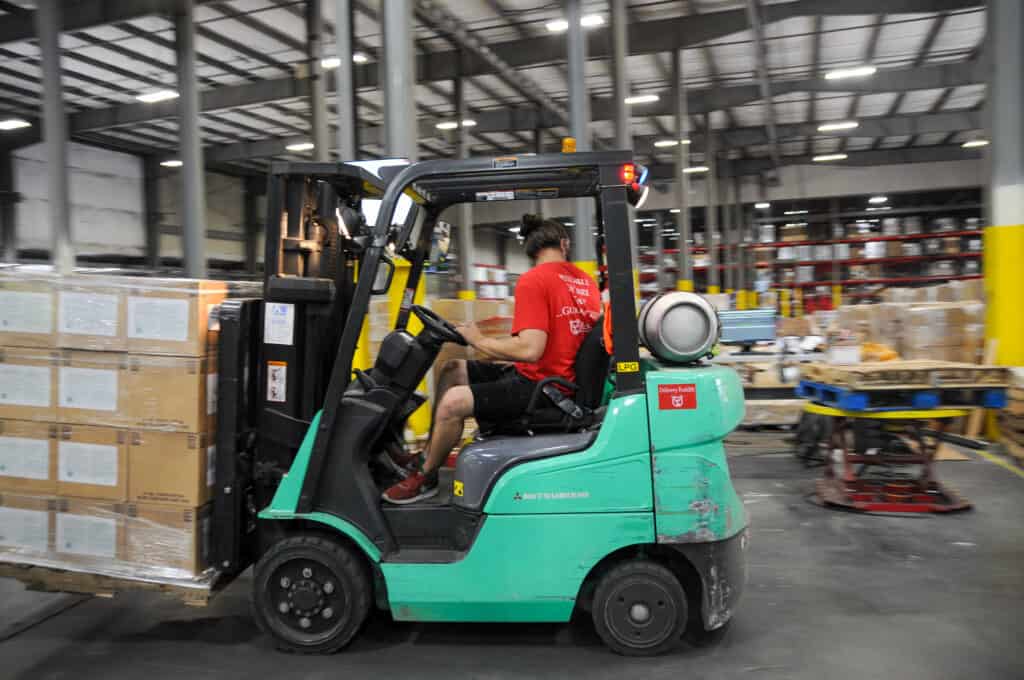 A safe boost when you need it
Plus, outsourcing offers scalability as you grow. Don't get stuck and have to build or move to a larger warehouse when you're doing great. Instead, let your fulfillment partner scale your available space with their East Coast warehousing options. You get the same incredible speeds and reach, with no ceiling on growth. You're also protecting products by ensuring there's enough room to store them safely and not stack them haphazardly on your warehouse floor. And that's just the beginning of how you can improve your logistics in 2022. Learn more with our free eBook on owning your own warehouse versus adopting a variable cost model from Red Stag.
Red Stag's East Coast warehousing reach
Red Stag Fulfillment specializes in offering East Coast warehousing and fulfillment services to help you reach customers in growing markets. Our Knoxville location and new Sweetwater facility offer hundreds of thousands of square feet of space for growing eCommerce brands. By prioritizing large, heavy, and high-value product support, we're positioned to keep your products safe while they reach hungry customers.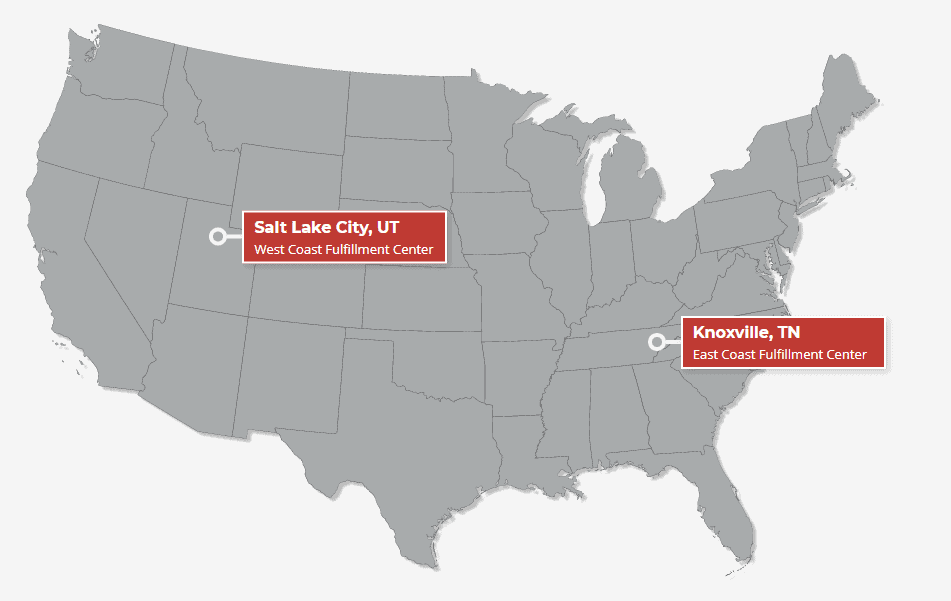 Plus, our Salt Lake City location ensures you also have the right West Coast access. That means full national coverage to deliver goods to more than 96% of American homes within two business days. You inbound your products to us, we safely store them, and then fill orders from the best location to keep costs low and speeds fast. You track it all on dashboards and see the reliability we offer to help your customers stay happy and ready for more.
If you're looking for East Coast warehousing support but aren't sure how to start, let's talk. Red Stag has experts ready to learn about your business and provide suggestions for the best 3PL. Our experts are here to highlight what might serve you best, and questions to ask any potential partner. You'll leave the conversation with concrete next-steps to get your fulfillment journey started. Click below to share your fulfillment needs, and we'll start working on a plan to get you high-quality East Coast support.