ECommerce no longer means opening a web store or throwing a few items up on eBay. ECommerce sellers who are serious about their businesses sell on multiple eCommerce platforms and marketplaces. Multi-channel sales require multi-channel fulfillment.
Fulfillment by Amazon (FBA) is an eCommerce fulfillment solution that works well for many Amazon marketplace sellers. Amazon Multi-Channel Fulfillment (MCF) is an option that FBA sellers can use to consolidate their order fulfillment. Here's what you need to know in order to decide if Amazon MCF is right for you.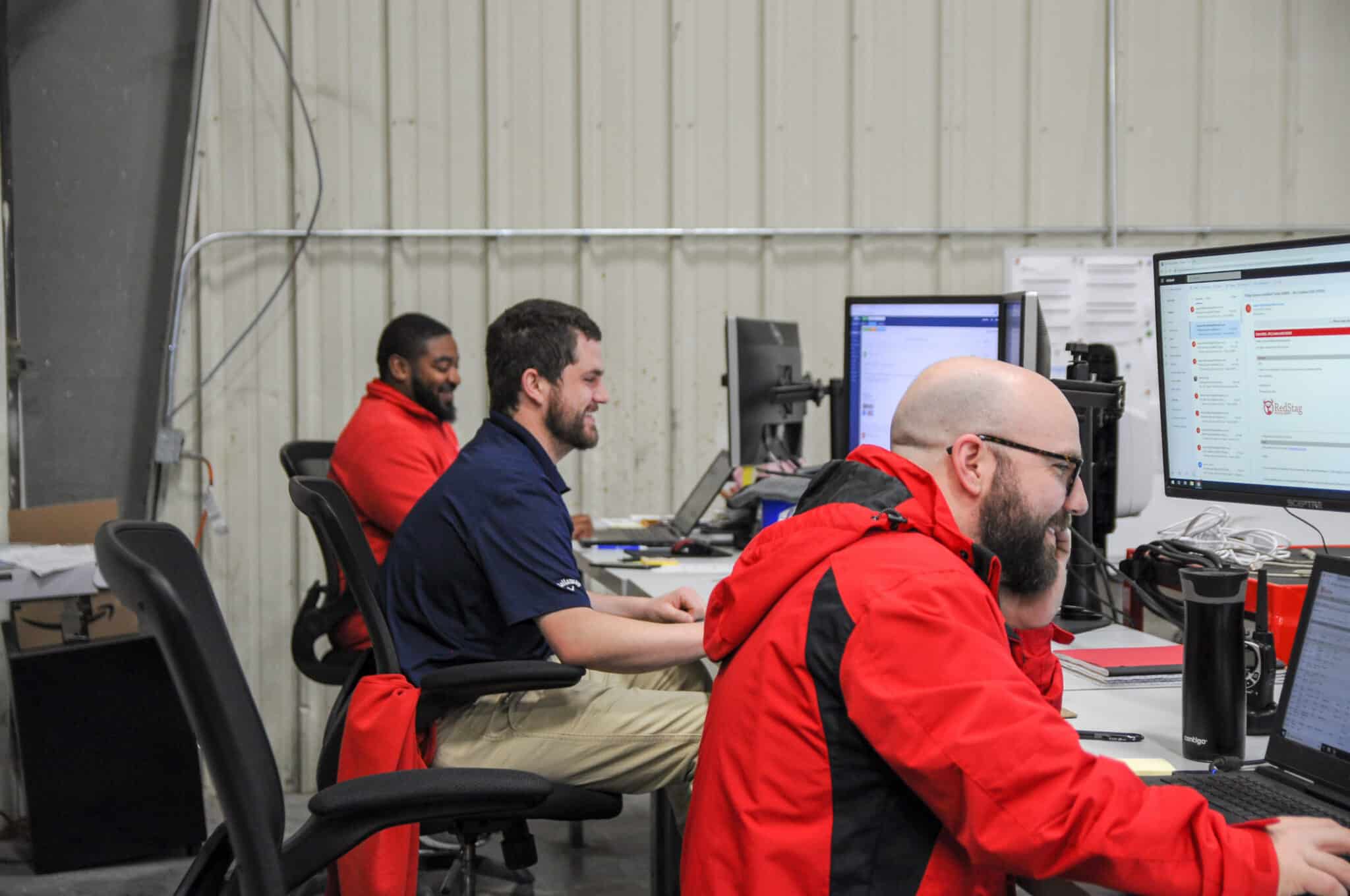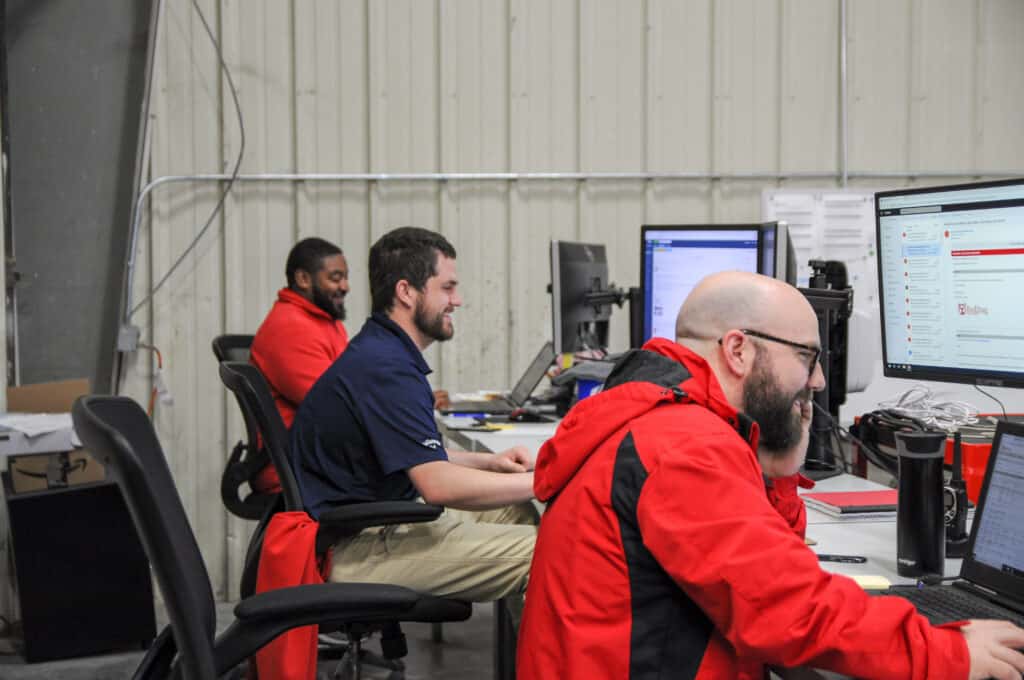 Nothing in this article is meant to imply a legal relationship between Red Stag Fulfillment, LLC and Amazon. Red Stag Fulfillment, LLC does not own any other company's trademarks referenced or included in this article.
Defining multi-channel fulfillment
To understand multi-channel fulfillment, let's imagine an eCommerce entrepreneur named Matt who sells colorful mittens. Matt's Mittens has a Shopify store and also sells on Amazon and Walmart.
Matt could use Shopify Fulfillment for his Shopify orders, Amazon FBA for Amazon sales, and Walmart's fulfillment for Walmart Marketplace orders. However, to use three different fulfillment providers, Matt would have to send inventory to each. He'd have to hold more stock, which would tie up the cash in his business. And this approach could lead to inventory management headaches. What if someone orders purple mittens on Shopify when that fulfillment center is out of stock? Matt might have a crate of purple mittens in an Amazon warehouse, but he'd still lose that sale.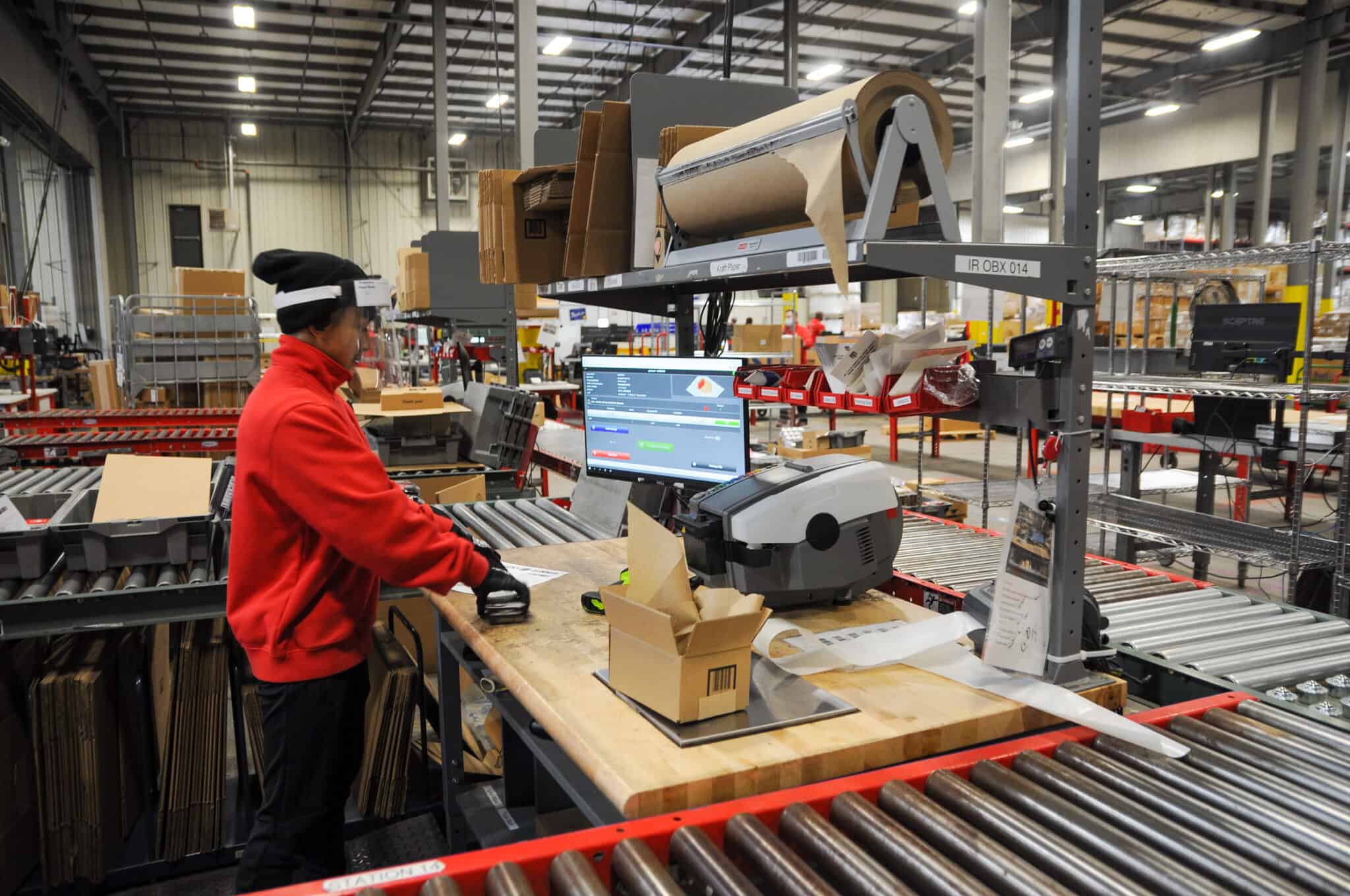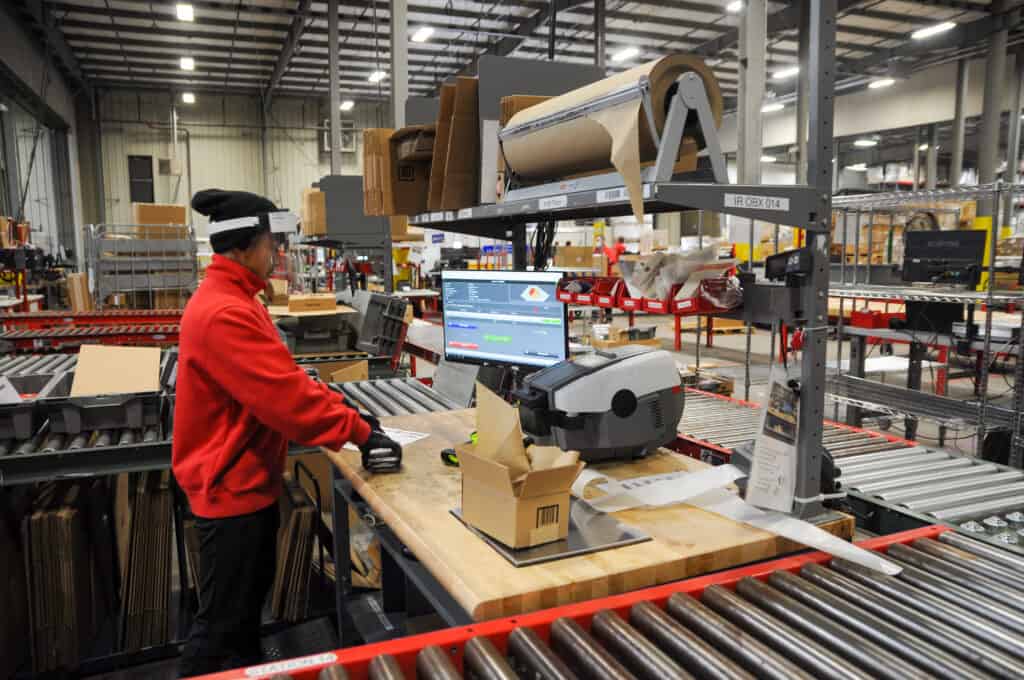 The multi-channel fulfillment option Matt chooses can have a significant impact on the future of his business. Here's what you need to know about Amazon Multi-Channel Fulfillment vs. third-party fulfillment, to help you choose.
What is Amazon Multi-Channel Fulfillment?
Amazon has a vast fulfillment network, with warehouses across the U.S. and around the world. This network plus Amazon's delivery service enables the giant online retailer to offer some of the speediest delivery times in eCommerce. Amazon Marketplace sellers can take advantage of the company's logistics services and offer free Prime shipping.
With Amazon Multi-Channel Fulfillment, you can use Amazon's fulfillment network to ship orders placed on other platforms. Amazon MCF will even ship orders placed on your own website.
Is Amazon MCF right for your eCommerce business?
If Amazon Marketplace is your primary sales channel, Amazon MCF might work well for you. You are already shipping stock to Amazon; you can just add extra inventory to cover your multi-channel sales.
Amazon fulfillment comes with some excellent benefits and a few big downsides. It's essential to consider both before deciding if this multi-channel fulfillment service is a good fit for your business.
4 reasons to use Amazon Multi-Channel Fulfillment
Here are four reasons Amazon MCF could be an asset to your business.
One inventory for FBA sellers
It's hard to emphasize the importance of this benefit enough. Distributing your stock among different fulfillment centers that serve other sales channels is costly and hard to manage. Multi-channel fulfillment simplifies your inventory planning. If you're already happy with Amazon FBA, MCF is a natural extension of that relationship.
Access to one of the world's biggest and best fulfillment operations
Amazon MCF has many of the same benefits as FBA: fast, efficient shipping from a network of fulfillment centers close to your customers.
International reach
You can use Amazon Multi-Channel Fulfillment beyond the U.S., in Canada, Mexico, the UK, and several EU countries, plus Japan and Australia.
Amazon fulfillment is convenient
If you already use FBA, Amazon MCF is the path of least resistance. You are already onboarded with Amazon, you know how to prepare shipments for its warehouses, and you have experience getting your goods to Amazon. Your startup time and expense will be lower when you add MCF to your FBA account.
6 ways that Amazon fulfillment might sell your business short
Amazon MCF has the most significant benefits for sellers who currently use FBA. If you aren't using FBA, you might do better with a 3PL company. And, even if you currently ship through FBA, an independent logistics provider might better meet your multi-channel fulfillment needs.
Here are six ways that Amazon multi-channel fulfillment can cause problems for your eCommerce brand.
All your orders ship in Amazon-branded packaging
One of the drawbacks of FBA is that Amazon won't ship your orders in your branded packaging. Amazon gets all the brand recognition in that instance, but at least your customers placed those orders on Amazon. When your customer gets their Shopify or eBay order in an Amazon box, that is confusing and could hurt your branding.
Amazon gets your sales data
Amazon is a giant data-grabbing machine. The site has a reputation for using product specs and sales data to create knockoffs of Marketplace merchandise. Using MCF gives Amazon even more data with which to crush the competition — including you.
International shipping is very limited
Amazon MCF will only ship media products such as books, movies, and music internationally. Therefore, if your business relies on international customers and sells other types of products, MCF is not a good choice.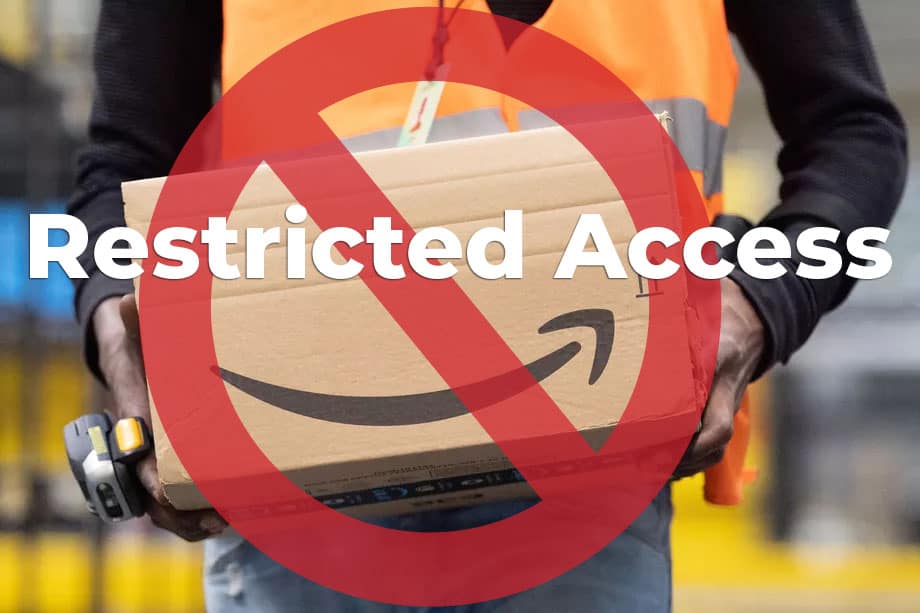 You are at the mercy of Amazon
During the early months of the pandemic, Amazon refused to ship orders of nonessential products. These limitations left FBA sellers stranded, with no way to get their products to customers. When you work with a 3PL, the mission of that company is to serve its clients by providing excellent fulfillment services. By contrast, Amazon puts Amazon first. Your fulfillment needs are not the core of its business plan, and that can impact your business.
Some sales channels won't work with MCF
Walmart Marketplace doesn't allow Amazon fulfillment, and eBay encourages vendors not to use it. A third-party fulfillment company will give you more latitude to create your ideal mix of sales channels.
Amazon fulfillment is expensive
Yes, Amazon has many, many warehouses, so it can store your products close to your customers. However, unless you have a very high sales volume, you probably don't need that many warehouses. You could have lower fulfillment costs and simplify your inventory management by using a 3PL with national fulfillment locations.
One more fact about MCF: you have to handle your own returns. Unlike FBA, which includes returns processing, MCF doesn't take return shipments.
Multi-channel fulfillment alternatives
If the negatives of Amazon Multi-Channel Fulfillment outweigh the positives for you, it's time to find the best 3PL company for your eCommerce store. Here are some of the factors to consider when you're choosing a fulfillment company for multi-channel fulfillment.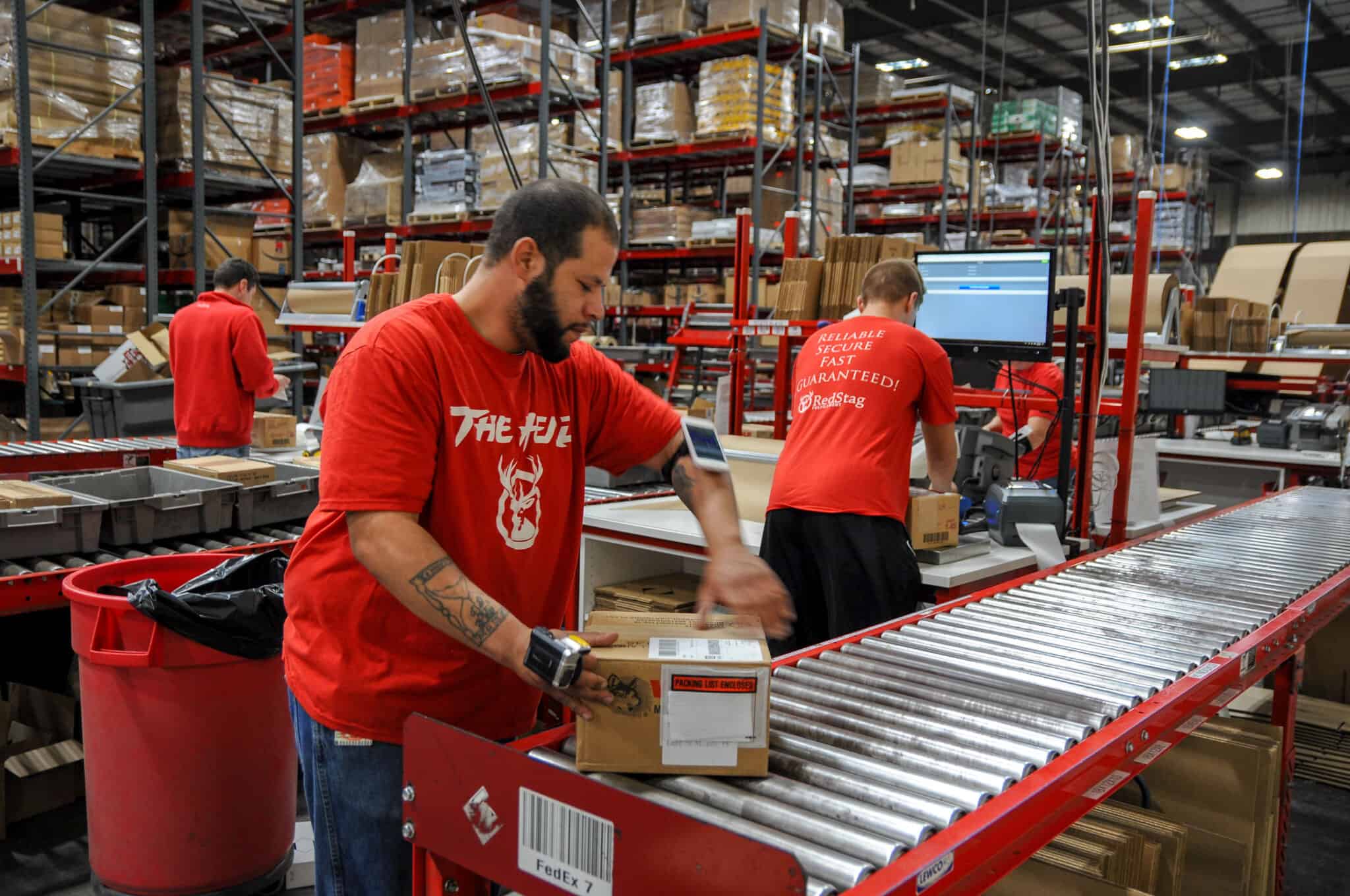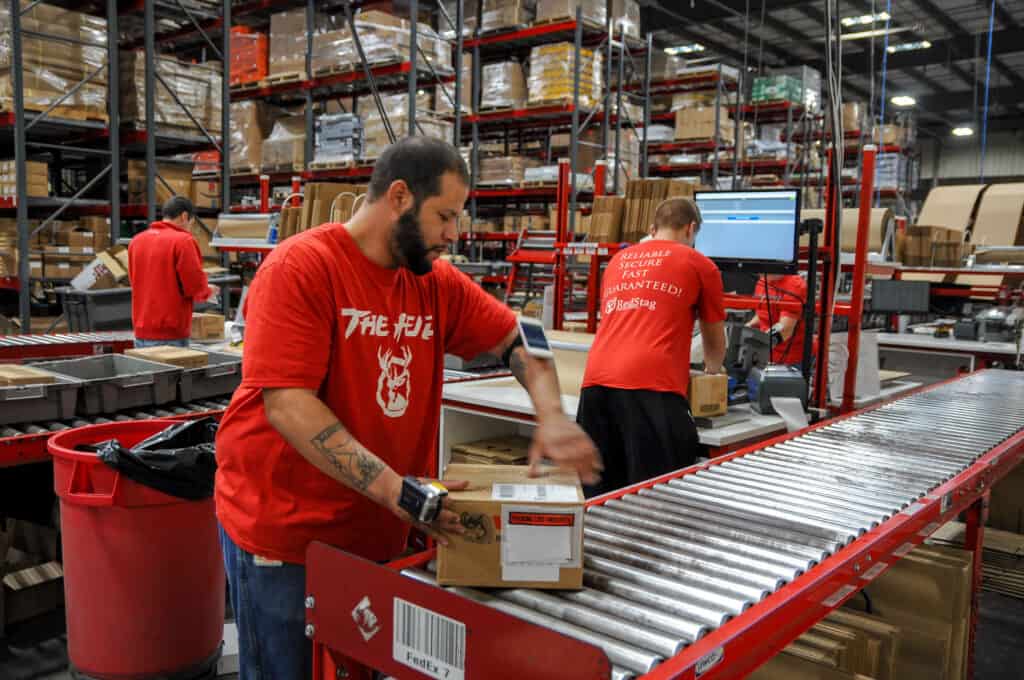 Can the 3PL handle my product category? Different fulfillment warehouses are set up to handle different types of goods. Some have cold storage for food products. Others can process small, high-volume items efficiently. Others like Red Stag Fulfillment are built to handle those items as well as ship bulky, heavy, and high-value products. Choose a 3PL that has experience working with products similar to yours.
Does the 3PL integrate with all my sales platforms, current and future? Choose a fulfillment company that offers integrations for seamless multi-channel fulfillment. Find out if the 3PL is willing to create custom APIs to ensure that it can handle any future expansions.
Do you have to sign a long-term contract? Your 3PL is one of your most important partners in business. One of the worst things that could happen in your eCommerce business is to get stuck in a long-term contract with a fulfillment company that can't provide the service you need.
These are just a few of the questions you should ask when you look for a new multi-channel fulfillment company. We've created a questionnaire to help you find the right questions to ask.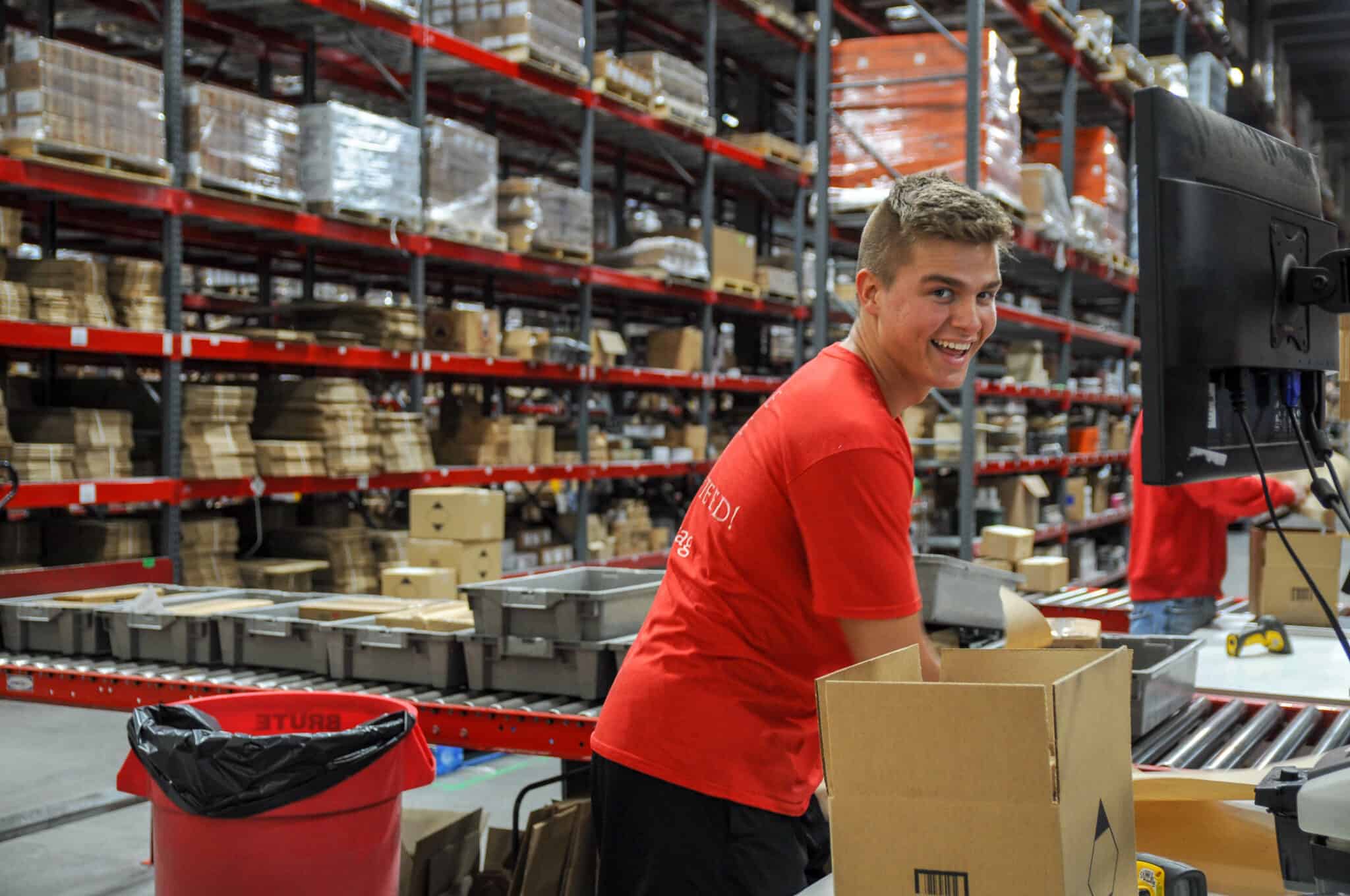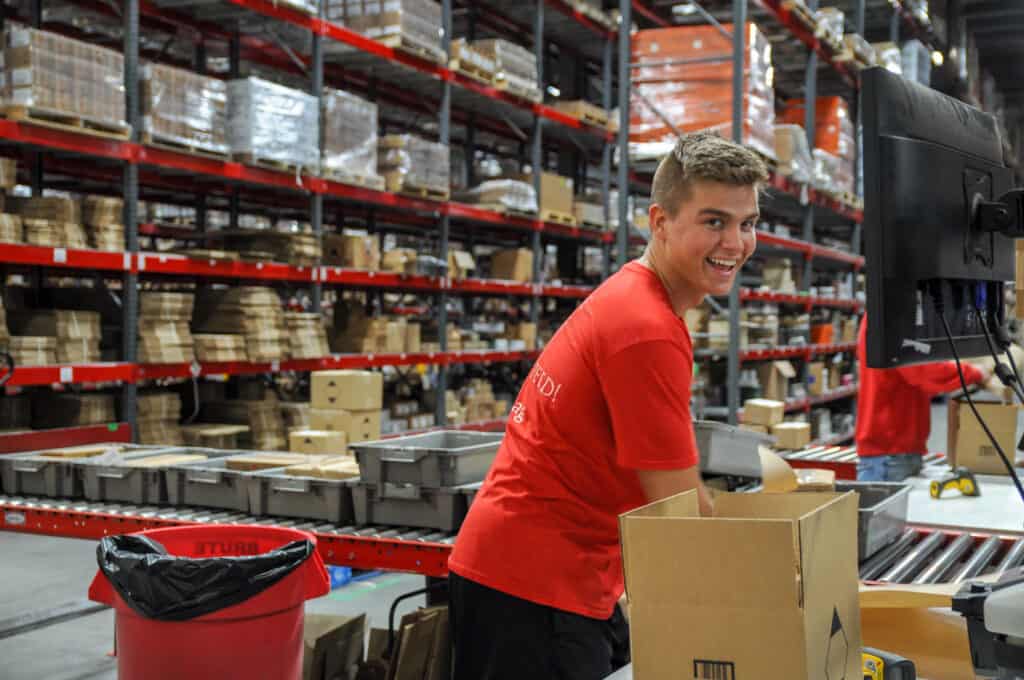 How Red Stag Fulfillment helps our clients fulfill orders from all their sales channels
Red Stag Fulfillment provides multi-channel integration to help your eCommerce enterprise expand and grow. Our same-day fulfillment guarantee means all your orders, from every sales channel, ship to your customers the day they place an order. Our accuracy guarantees mean that your customers get the correct order, beautifully packaged and safely shipped. We even offer Amazon Seller Fulfilled Prime (SFP) support, so you can provide Prime shipping without using Fulfillment by Amazon if you're already approved for SFP.
Contact us today to find out how Red Stag Fulfillment stands up to Amazon Multi-Channel Fulfillment. We think you'll be pleasantly surprised.
More about multi-channel fulfillment: