Fulfillment centers are constantly looking at ways to improve their services to benefit their customers. By changing their systems to increase their offerings, 3PLs have the ability to provide much needed services to their clients. Kitting departments allow for fulfillment centers to become a one-stop-shop. Elevating not only their own business but their clients' businesses as well. Adopting this practice gives the opportunity for 3PLs to provide full-service fulfillment to their clients.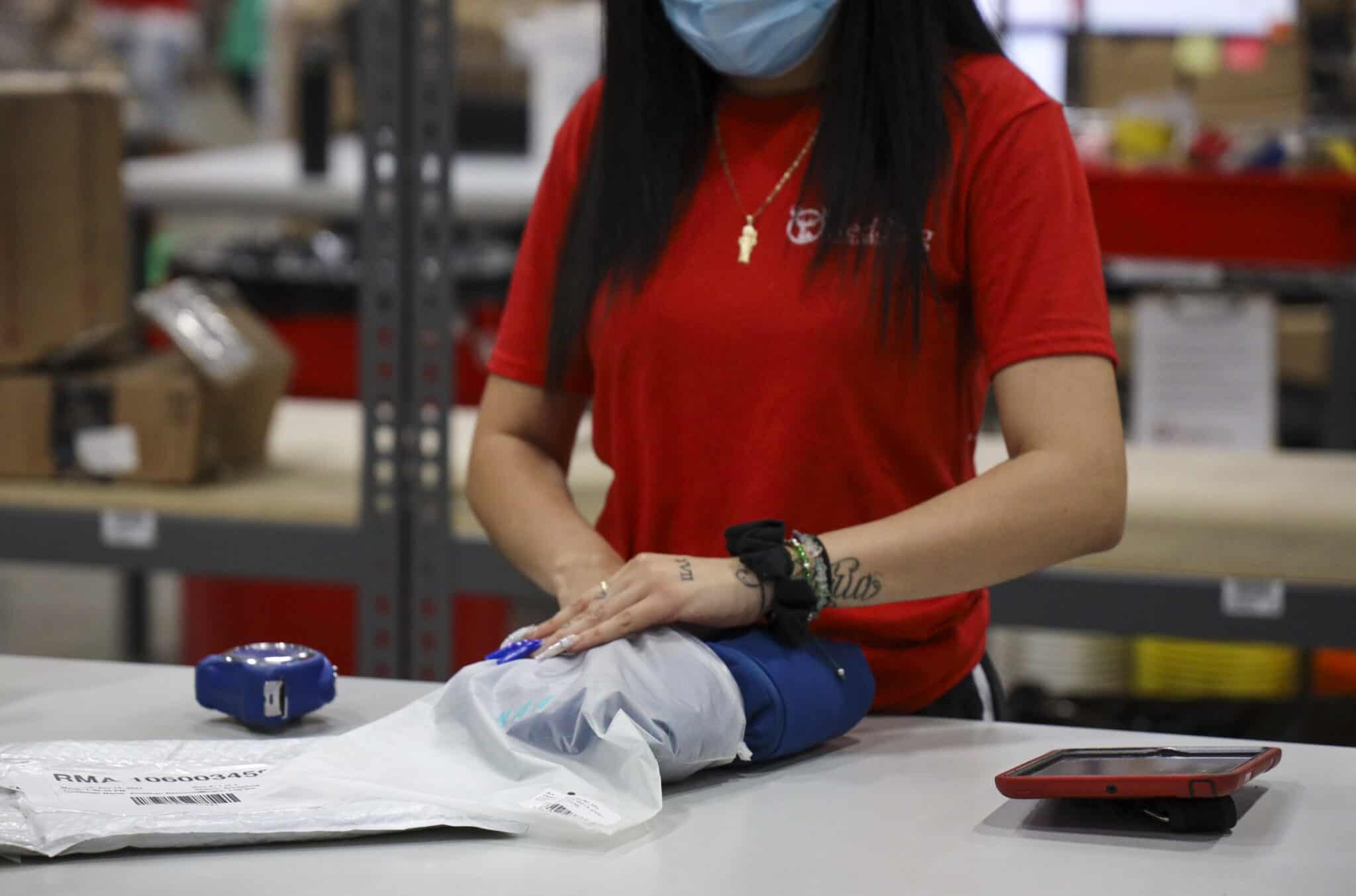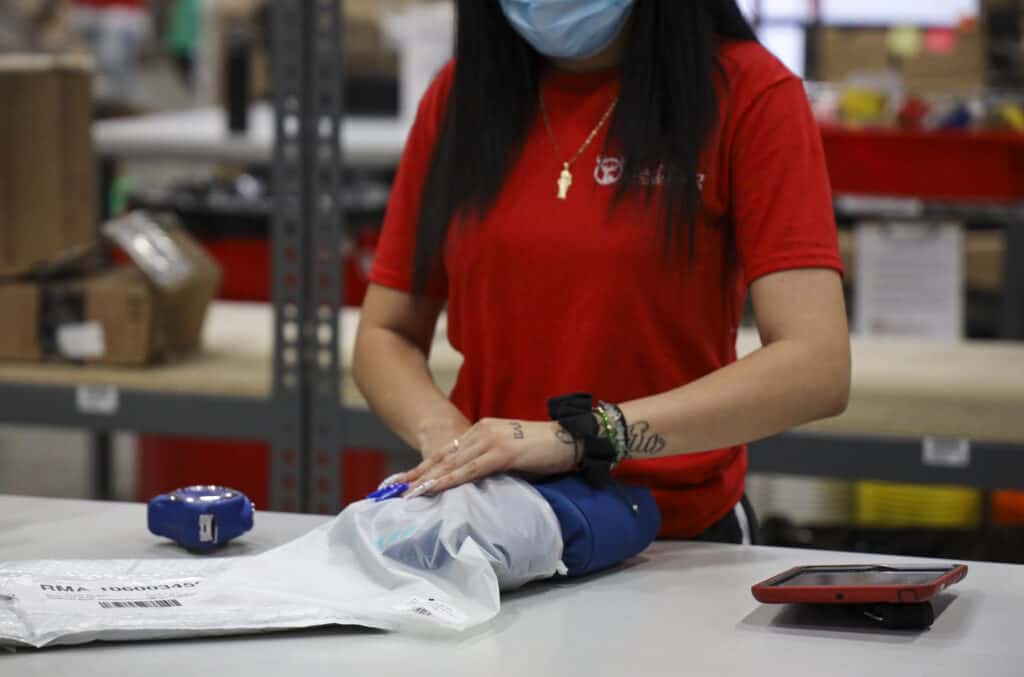 For many eCommerce businesses, working with a 3PL that provides a full-service fulfillment experience can separate your business from the competition. By eliminating the need for multiple fulfillment centers, companies can build relationships with one touchpoint. Working with the right 3PL can allow for your products to all be picked, packed, and shipped out of one business.
Kitting departments might not be on your radar at the moment, but it needs to be in the back of your mind as you look for the right 3PL partner. Why? It can be a great way for your business to expand or even cut costs. 3PLs with a well-maintained kitting area can provide you with optimal results, a full-service fulfillment experience.
Kitting areas provide full-service fulfillment
Full-service fulfillment is key for many eCommerce companies that are looking to elevate their business. By working with a well-rounded 3PL, businesses are able to work with one contact for all of their fulfillment needs. Establishing kitting areas can be the missing piece of the puzzle for 3PLs that are looking to become a one-stop-shop for their customers.
One-stop-shop
How can kitting services be the missing piece of the fulfillment puzzle? It can be a challenge finding fulfillment centers that ship out all of your products. 3PLs that offer kitting could be a solution to your problem. Kitting is done by packaging a set of products into a collection or kit. If your business sells workout equipment but also carries workout gear, you could ship these products through one business. And if a shipping problem occurs, it can be directed to one source instead of multiple.
One touch point
With the past two years changing logistics completely, we all learned communication is key. By working with a fulfillment center that offers multiple services, it allows an eCommerce business' operations team to only need one point of contact. This can reduce the amount of calls and emails going out to different fulfillment centers. Cutting down the potential occurrence of phone tag.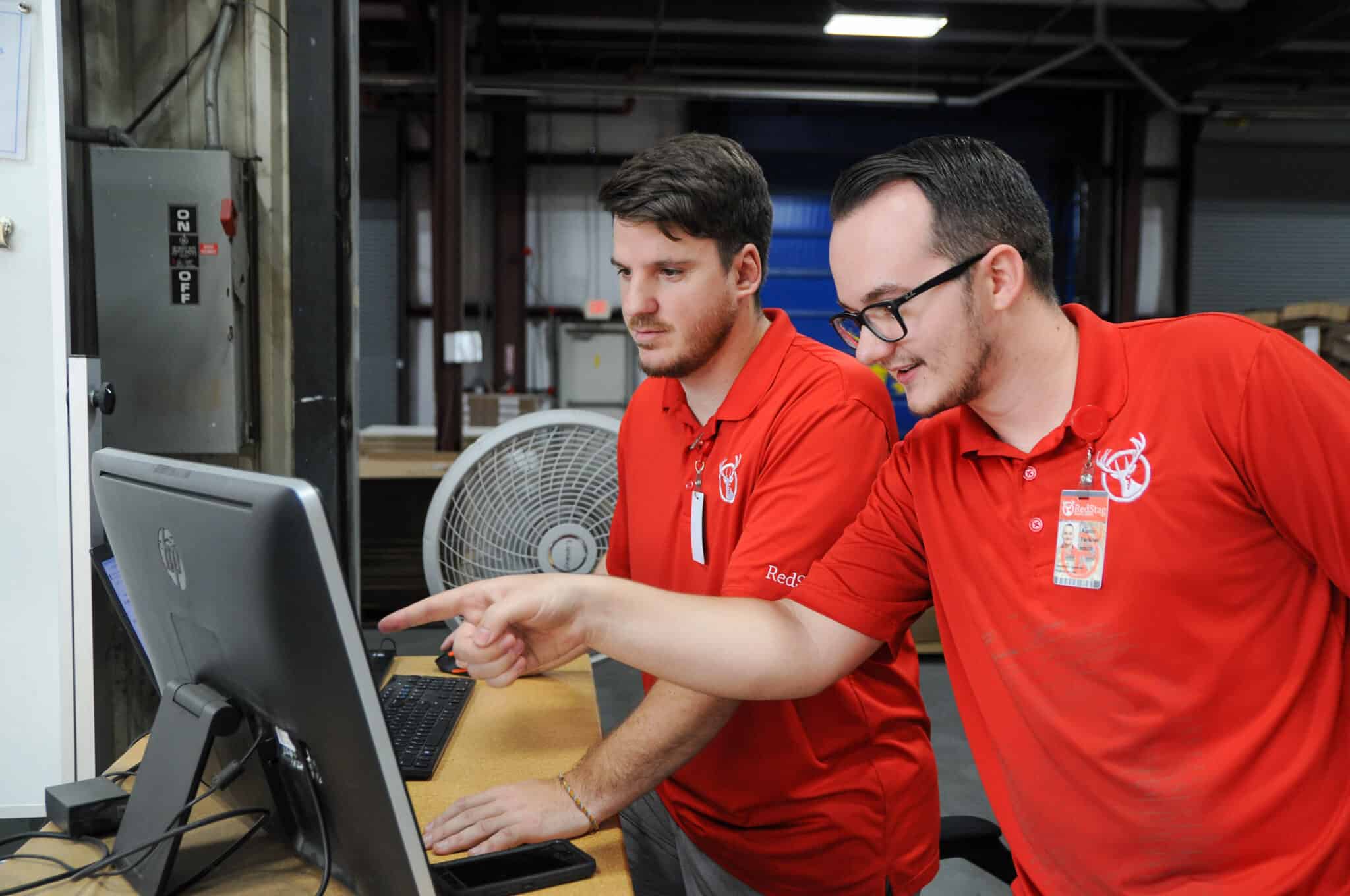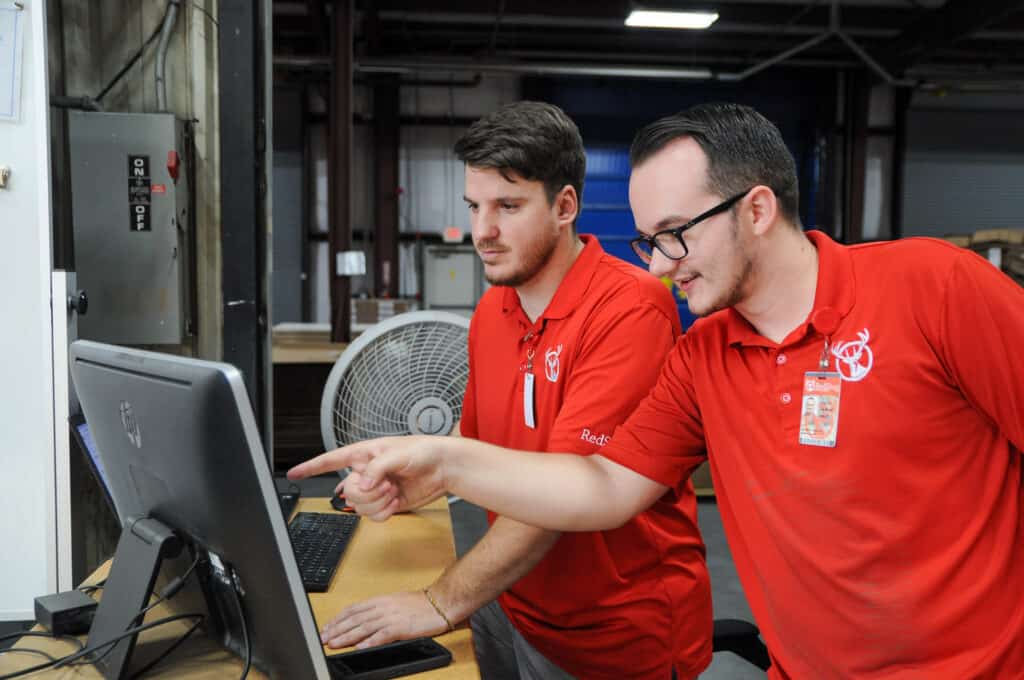 Increase in operation efficiency
Companies rely on the right 3PL partner to have an efficient operation when shipping out their products. Fulfillment centers that have kitting services can improve operational efficiencies. By reducing the number of boxes shipped through kitting, your eCommerce business can see an increase in order accuracy and shipping speeds. Your multi-item orders can be picked, packed, and shipped in one box — reducing the instance of errors.
ECommerce benefits of utilizing 3PL kitting areas
ECommerce companies can also benefit internally from working with the right 3PL. By allowing for your 3PL to kit your subscription boxes or promotion fulfillment, you can cut down on costs and reduce fulfillment risks.
Cut down on fulfillment costs
Fulfillment costs can accumulate over time when your company handles multiple SKUs. However, kitting gives eCommerce companies the ability to lower costs by reducing the number of boxes used. If someone were to order multiple items from your eCommerce website, they could receive all their items in one box versus multiple boxes. And, additional costs that are saved can range from labor costs to material costs like infill.
Reduce fulfillment risk
As we all know, shipping items require a lot of movement. By combining SKUs down to one box, it can drastically reduce the amount of damages that could happen. If each item was shipped separately for an order, there would be a higher chance of their packages getting damaged or lost during its shipping journey. With 58% of people deciding to not be repeat customers after a poor customer experience, this could end up affecting your eCommerce company.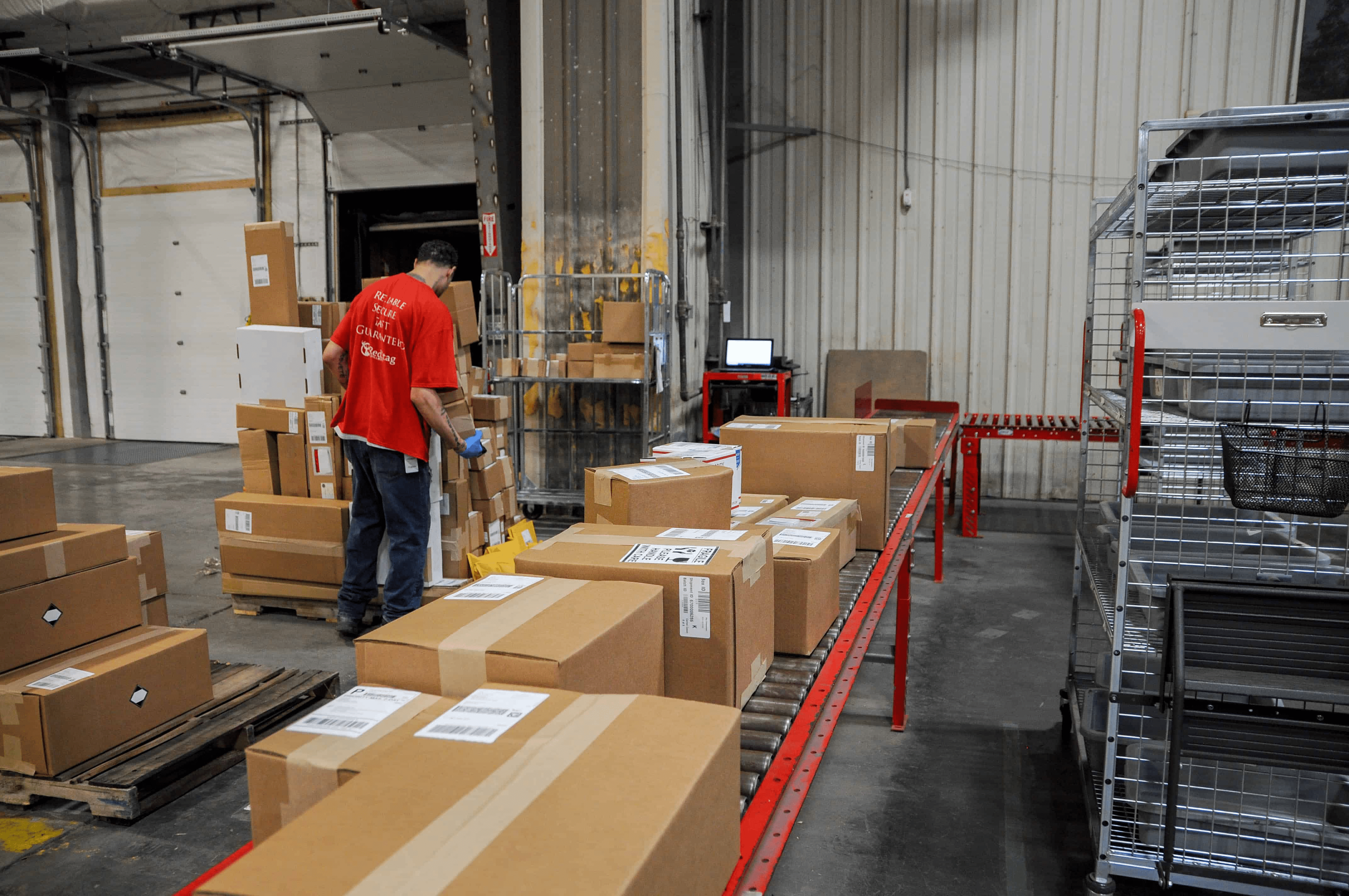 Kitting area at Red Stag Fulfillment
Red Stag Fulfillment offers kitting services for their clients. With technologies like the state-of-the-art custom box machine and warehouse management systems (WMS), we are able to accurately pick your orders and create custom boxes to ensure items are going into the correct-sized box. With our order accuracy being 99.993% accuracy rate for all of 2021, your eCommerce business can rest easy that your customers will receive the correct order.

Our kitting services expand to creating new kits based off of sales volumes and un-kitting products to meet demand. We work as a partner to your eCommerce business to provide a full-service fulfillment experience, and our experts are ready to help. If you're looking for kitting services and want to learn more about what Red Stag has to offer, contact us today.