Every eCommerce business needs a reliable shipping distribution plan and warehouse to run smoothly. Fulfillment services and distribution centers offer multiple ways for you to have the warehousing and supply chain support that keeps orders flowing freely and arriving on time. Understanding these services and the many related terms can be difficult without the right partner.
So, Red Stag Fulfillment is here to help with a review of warehousing services, the transportation process, and the names of places for storing your products. Every shipment deserves special attention, and here's how you know you have a suitable facility to offer high-quality logistics management.
Warehouse, fulfillment, and distribution center differences
It's easy to get things a little jumbled when talking about shipping, distribution, and fulfillment locations. These activities and supply chain services each have their own purpose and requirements, taking place in a mix of different locations. Your business likely will have a unique combination of these transportation and logistics options.
Looking deeper helps us understand what a supply chain needs, how a 3PL can help, and the best-suited technology to power your eCommerce business. Here's a quick recap of the differences among these warehousing and supply chain locations.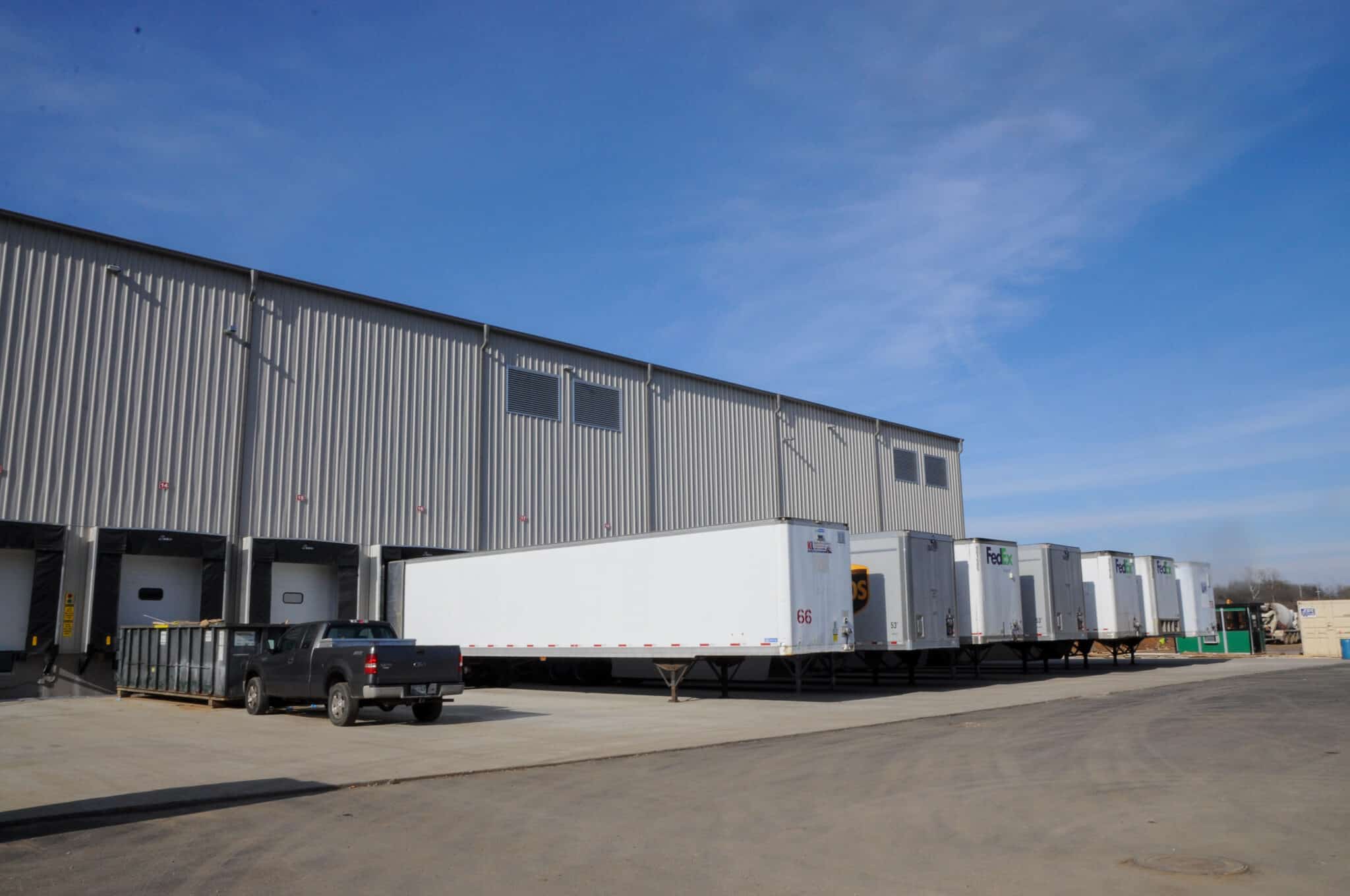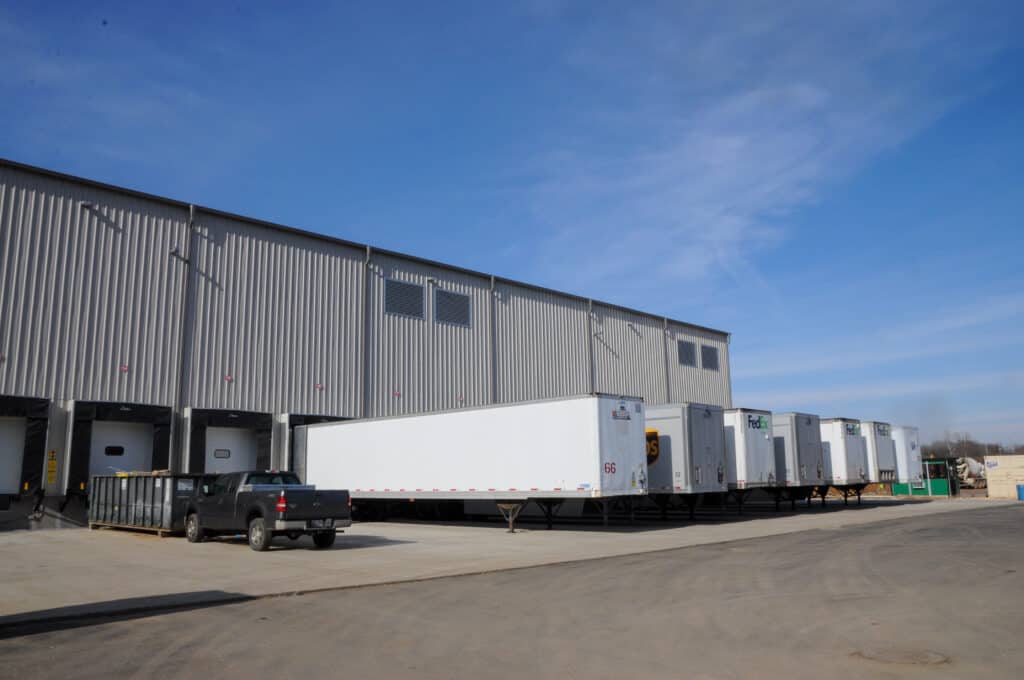 Fulfillment centers
Fulfillment centers are warehouse locations that eCommerce companies use to handle core order fulfillment activities. Here, inventory is received and stored. When an order comes in, picking and packaging occur to get it ready for the customer. Finally, orders are shipped out to the customer's house.
Fulfillment centers serve as the final staging location where goods are moved in bulk. Then, products go from these warehouses to consumers or wholesale customers. A large fulfillment center can handle all your online sales channels, allowing you to fill orders no matter where a customer shops.
For Red Stag Fulfillment, each fulfillment center we use has carriers such as FedEx, UPS, USPS, and many regional partners making regular daily pickups to keep orders and fulfillment flowing.
Direct fulfillment centers
One fulfillment center type has been growing in popularity for online services lately. The direct fulfillment center is a warehouse that ships products and orders directly to individual shoppers. Most fulfillment centers offer this support. However, direct locations tend to work with wholesalers and large retailers to support drop shipping sales and networks.
When you work with services like ours, direct fulfillment is always available from your chosen warehouse. This keeps your business and customers happy and thriving.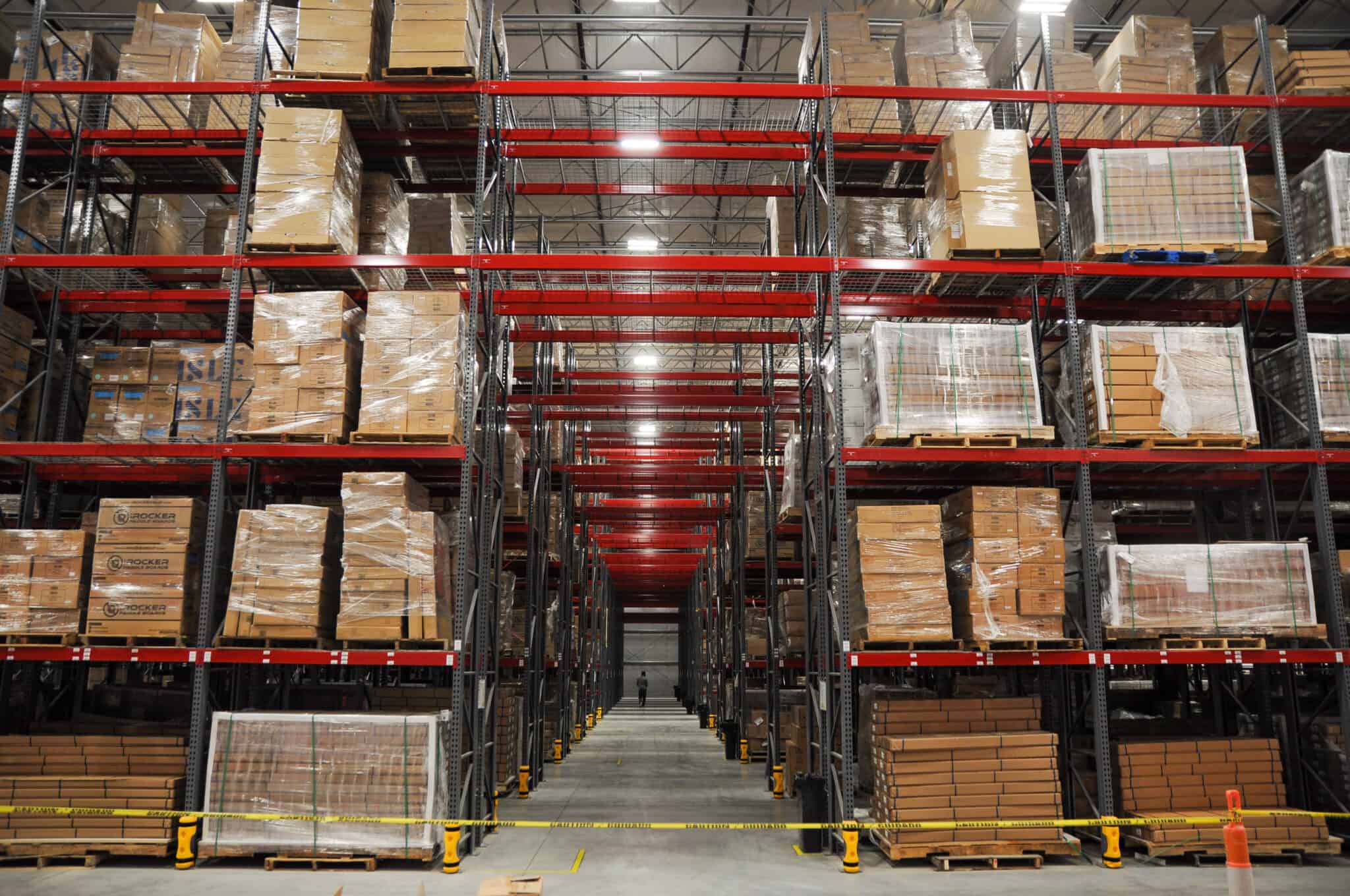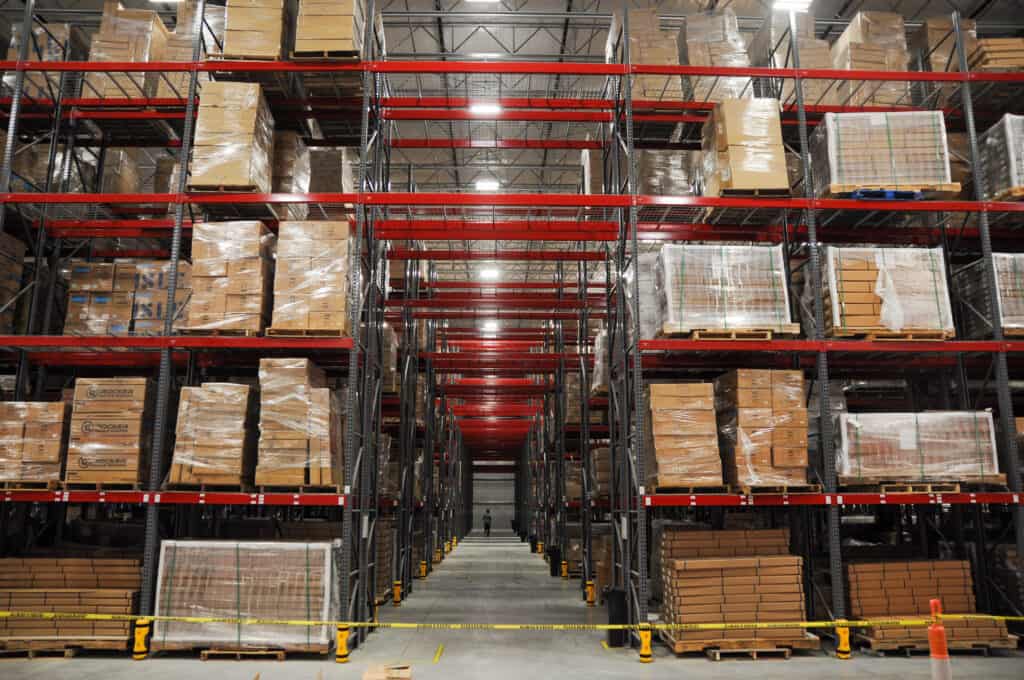 Shipping distribution centers
Shipping distribution centers offer many of the same services and logistics support as fulfillment locations. The big difference is that these usually aren't the last place for your inventory to move in large quantities. Companies typically use distribution centers to move inventory from central to smaller fulfillment locations near your customers or store locations.
In eCommerce, your distribution center may be located near a port where goods enter the country in bulk. From there, the warehouse will break down freight into smaller units and send SKUs to regional fulfillment centers to help them restock. You can order and import in bulk and then distribute it as needed.
The place of distribution centers higher up in your supply chain helps them control your costs. You can reduce the number of import orders you make, saving with bulk shipments. Then, your team or 3PL partner can store these goods at an affordable location where warehousing prices are low. That inventory is then split and moved as needed.
By focusing on storing inventory and supporting inventory management, you have space to grow and scale.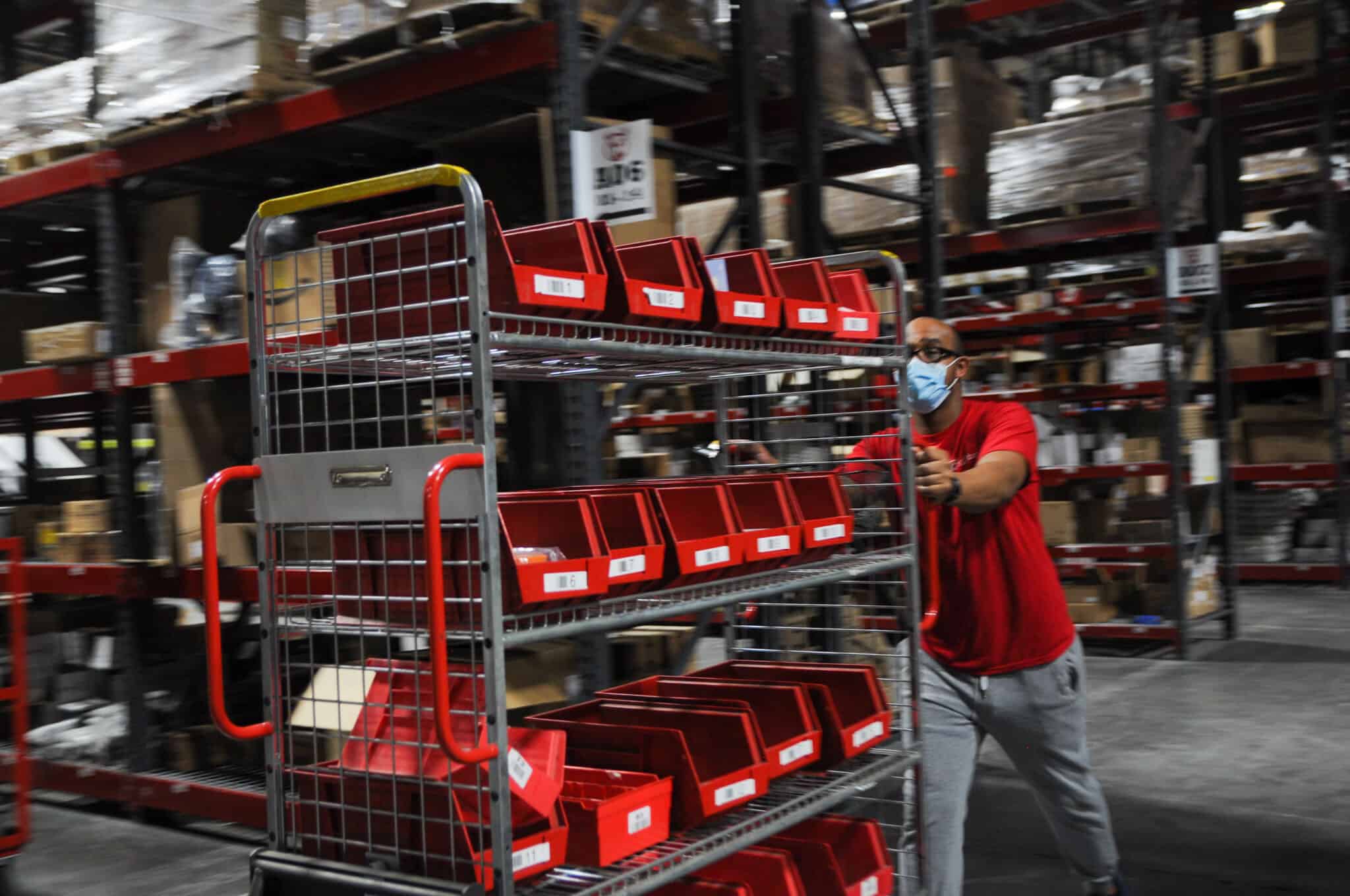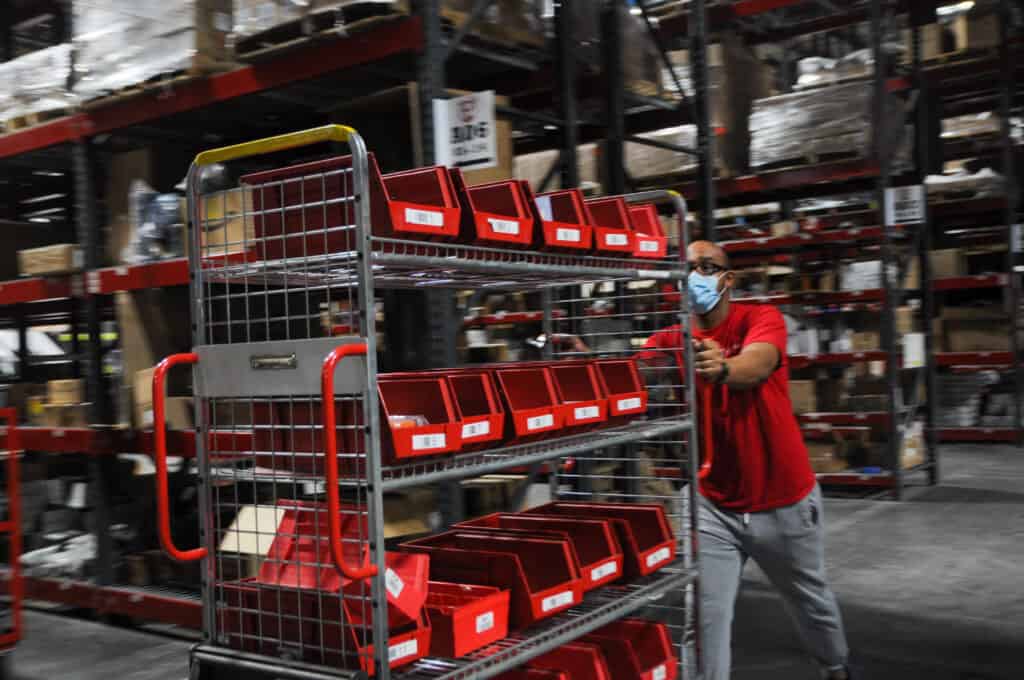 Warehousing locations
Warehouses can be both fulfillment and distribution centers. Sometimes a business will need an additional warehouse for inventory storage and processing before it is finalized and sent to consumers. Or, if you customize products, you may need warehousing for the default items and then have them sent to locations that do the final manufacturing and tooling.
If you're not sure what solutions you need, ask a 3PL. See which offering has the space and value best for your operations. Ask if one can better house your goods or if a specific type or company better supports your industry. Generally, eCommerce operations will want a fulfillment center to handle their packaging and shipments. Providers design these to reach customers at their homes and ensure the warehouses have the right equipment and infrastructure for those needs.
Special shipping distribution requirements
Many fulfillment centers also provide additional services that can increase profitability or improve customer satisfaction. These can include inventory management, multichannel fulfillment, kitting, and customization for things like subscription boxes or creating new SKUs.
Match fulfillment services to customer needs and your distribution plans. You deserve a partner whose technology and warehousing capabilities meet your company's logistics needs.
Shipping zones and distribution centers
When thinking about the location of shipping and distribution centers, it's essential to consider where your customers are too. That's because one goal is to control how far your packages travel for most orders. For carriers, this distance is covered by the shipping zone.
Generally speaking, a shipping zone is a section of a carrier's delivery territory that is within a specific range of the origin point. The further you move from that starting location, the higher the zone number goes.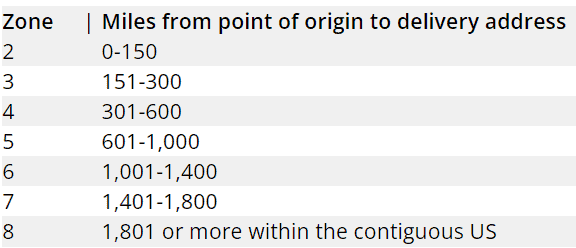 Shipping zones allow a carrier to charge the appropriate amount for each package they deliver. Moving from your distribution centers costs the carrier (and you) more to send those orders further away. To minimize costs, most businesses will utilize multiple warehouse and storage locations. Fulfilling orders from the location closest to the customer reduces transport demand and cost, helping you to ship faster and more affordably.
Learn more about shipping zones and advanced techniques like zone skipping in our guide.
National coverage with two fulfillment centers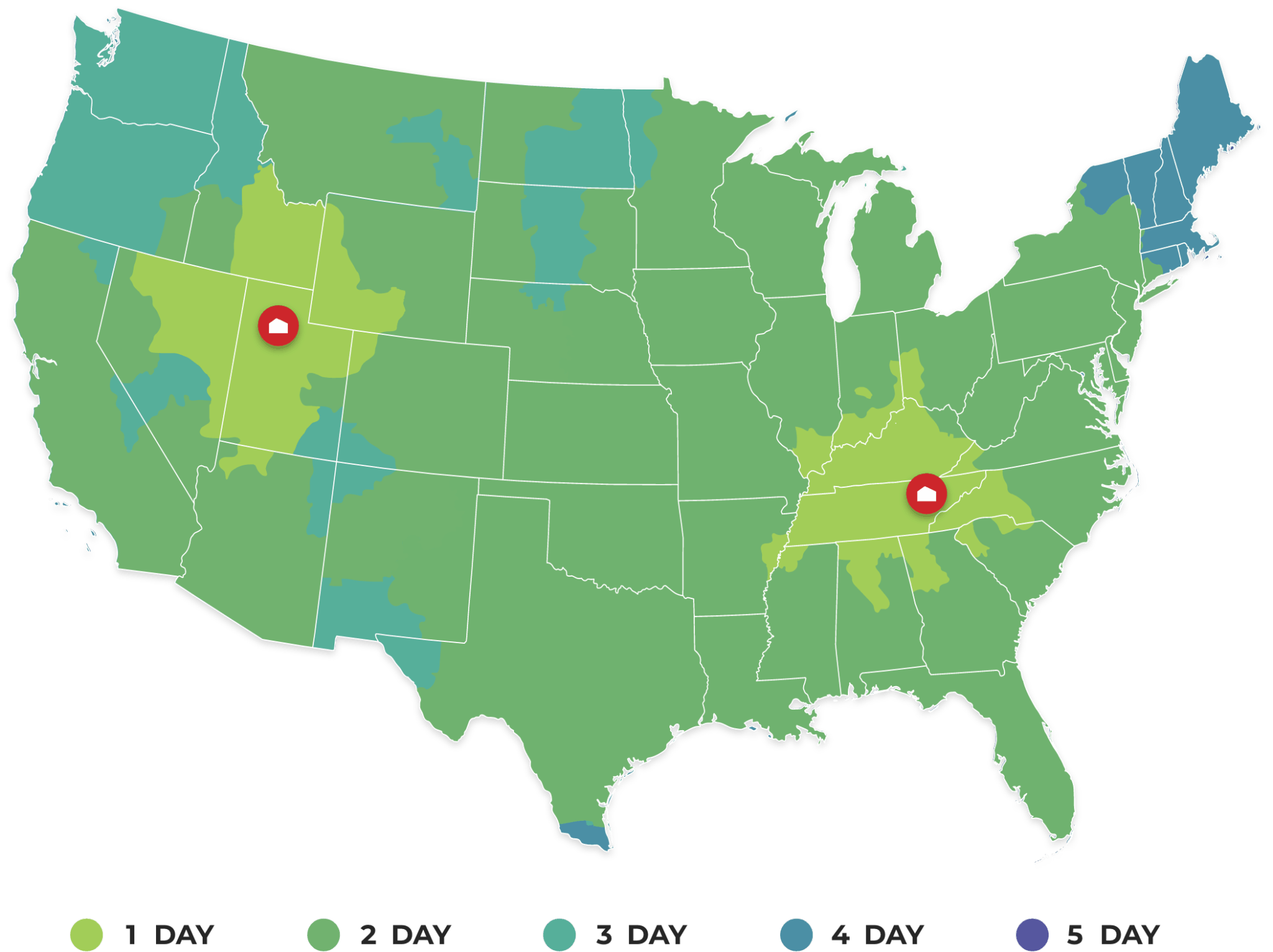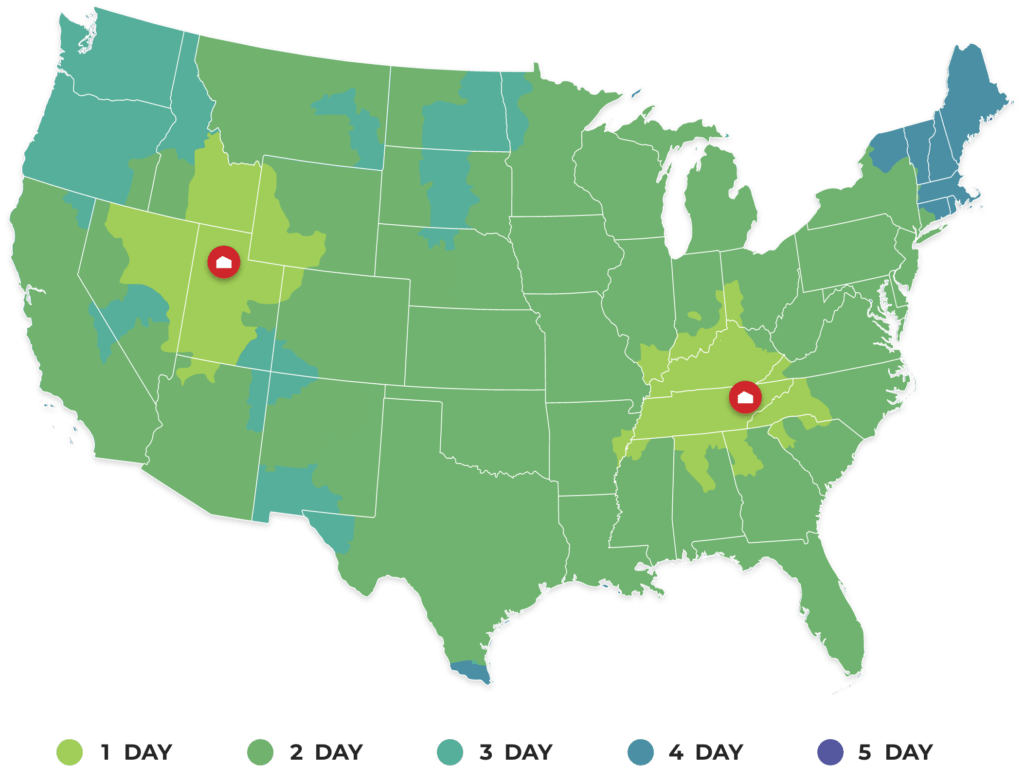 So, you want shipping distribution services designed to meet customer demands, control costs, and fill orders quickly? Then you're going to need a partner with strategic fulfillment center locations. Red Stag Fulfillment has you covered with two facilities that can reach 97% of U.S. households in two days or less. And, we're currently expanding to help you scale to offer more products and fill more orders.
You might be asking yourself why two locations can protect supply chain distribution and offer reliable fulfillment services. The answer is that they keep your customers close without forcing you to spread inventory too thin. Targeting two order fulfillment facilities allows you to order inventory at volumes you can sell, leaving you with capital to invest in marketing, new product research, and more. We believe it's a cost-effective way to run an eCommerce operation long-term.
Is RSF right for your shipping distribution?
There's no single setup that works for every order and product that your eCommerce store needs shipped. However, there are proven methodologies and solutions designed to meet multiple business needs and consistently deliver valuable benefits. At Red Stag, we think an intelligent distributed network is the right path for our customers.
The best way to determine if this solution will work for your business is to contact us and learn more. Our experts can walk you through the process, show where your operations could be more efficient, and look for ways to add value for your shoppers. That's a lot, and we've got resources to help. When you're getting ready to contact us, be sure to grab our 3PL questionnaire below so you can ask (and any other logistics partners) questions designed to protect your business.
Free: Your must-ask questions about the fulfillment process, including shipping distribution