There are many different ways to structure an eCommerce business. You have hundreds of marketplaces and eCommerce platforms to choose from. As you're figuring out your business plan, one of the most important choices is how you will source products and deliver them to your customers. ECommerce fulfillment is a vital component of every successful online retail enterprise. In this article, we consider the pros and cons of two business models that give you a helping hand with fulfillment: dropshipping vs Amazon FBA.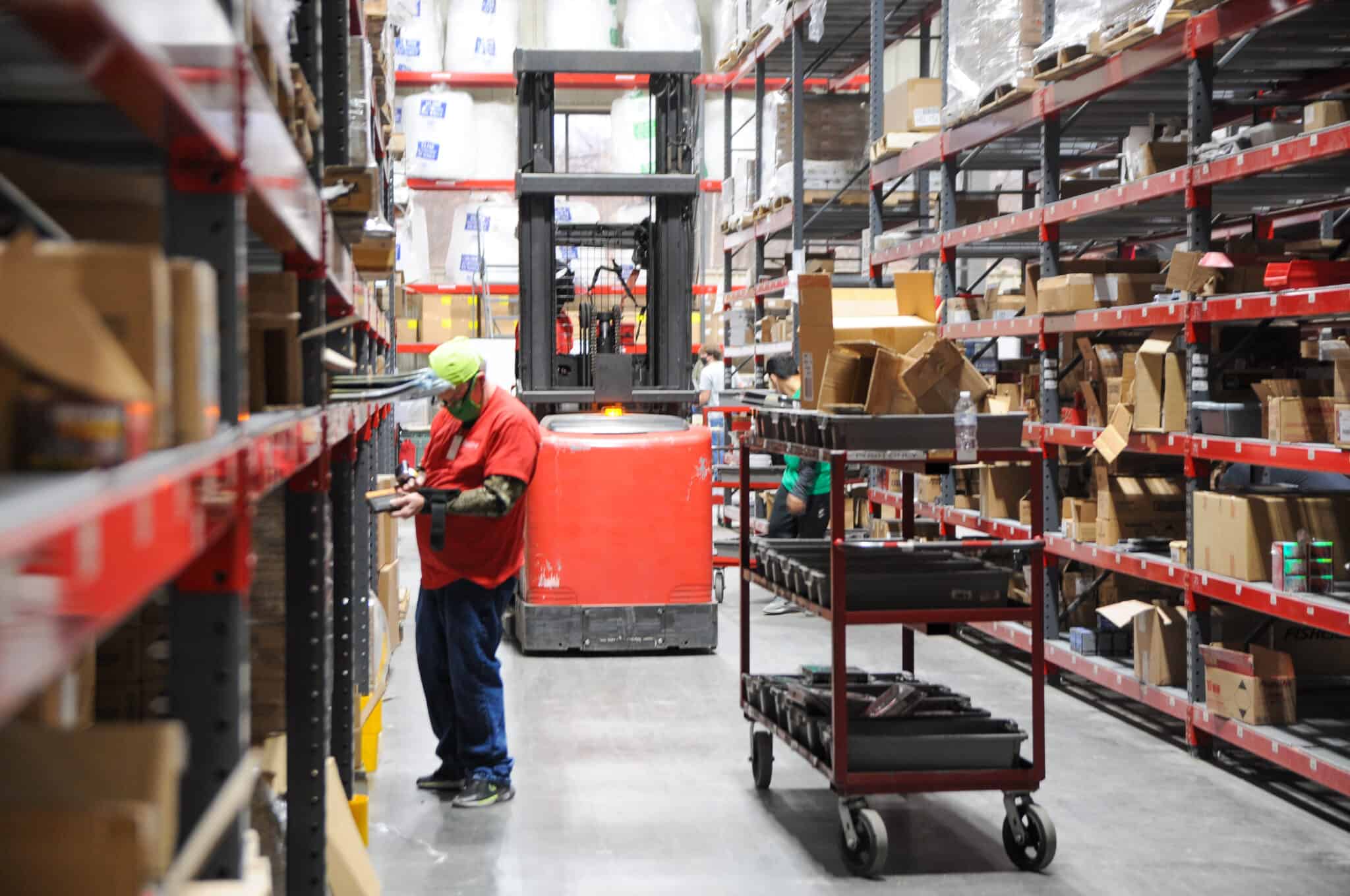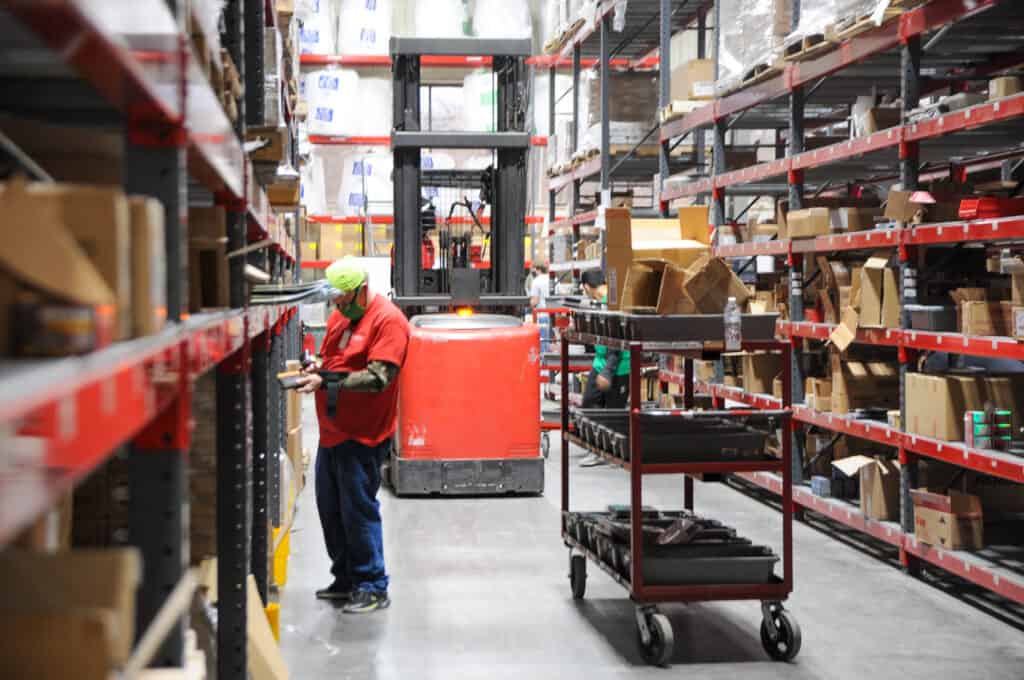 Both dropshipping and Amazon FBA take care of order fulfillment for you. This can be helpful for startups. It allows you to focus on brand development and marketing without managing complex logistics. However, there are downsides to dropshipping vs. FBA as well. Here's what you need to know to decide if either of these eCommerce business models is right for you.
What is Amazon FBA?
Amazon is the biggest eCommerce marketplace in the world. Almost one-third of the US population has an Amazon Prime account. When you sell on Amazon, you gain access to a vast consumer marketplace.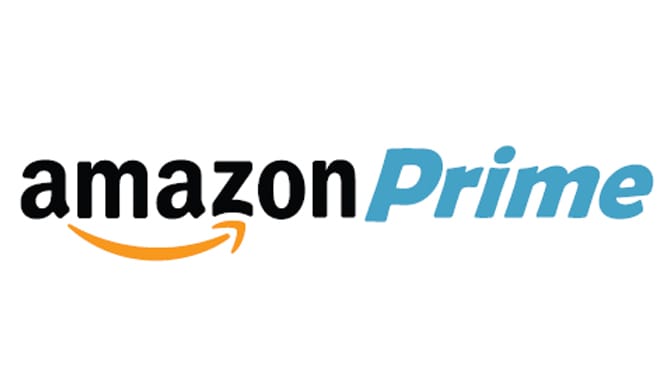 Fulfillment by Amazon, or FBA, is Amazon's fulfillment service for sellers. With Amazon FBA, you can offer Prime shipping, which will help you win the Buy Box. Amazon's impressive logistics operation includes warehouses near every metropolitan area in the U.S.
Amazon FBA lets even small businesses benefit from a massive logistics operation. FBA handles warehousing and picks and packs your orders. All you need to do is ship your products to Amazon, and FBA takes care of the rest.
What is dropshipping?
The dropshipping business model lets you start a business with minimal capital. You source products from dropshipping suppliers and list them for sale. You don't purchase inventory until you make a sale. When a customer orders a drop-shipped product from your eCommerce store, the dropshipper ships the item directly to your customer. Only then do you pay for the product.
The manufacturer or dropshipping supplier handles warehousing and fulfillment. In addition, you don't have to put out money up front for stock. You only pay for inventory after the customer has paid you. This eCommerce model is great for starting up on a shoestring. However, you'll pay a higher wholesale price for each product, so your share of the profits will be smaller.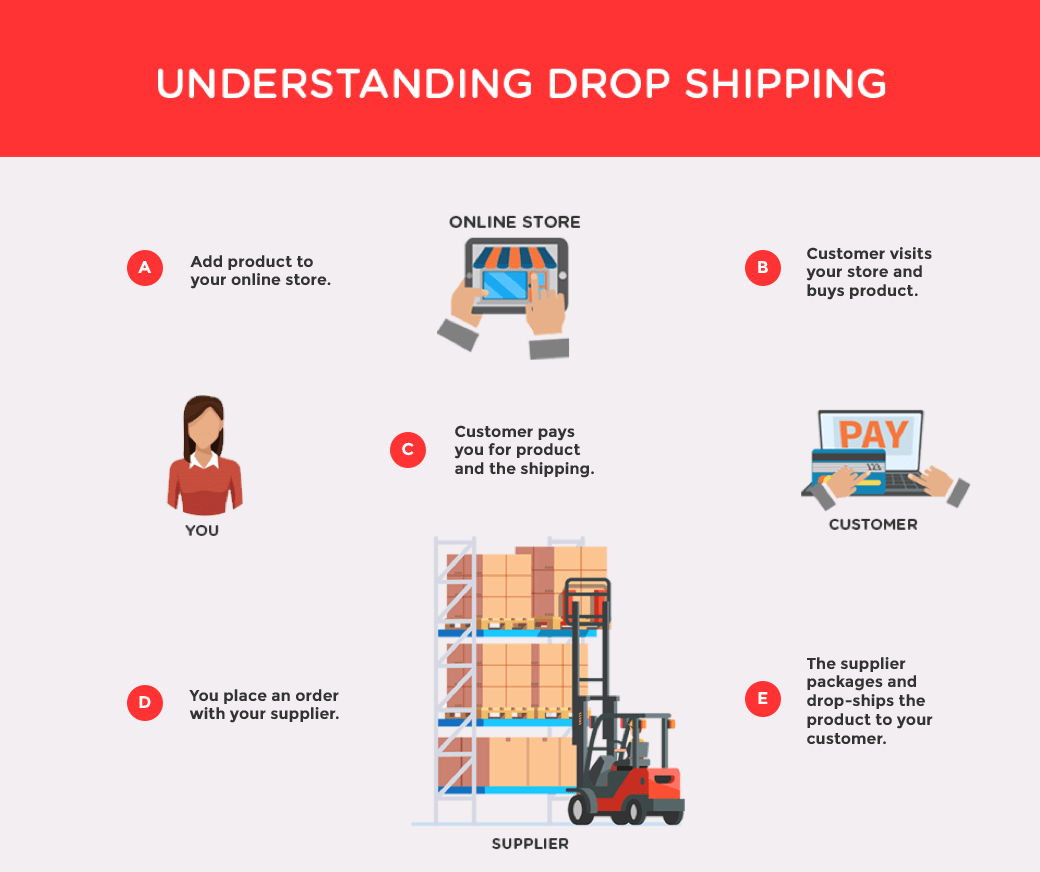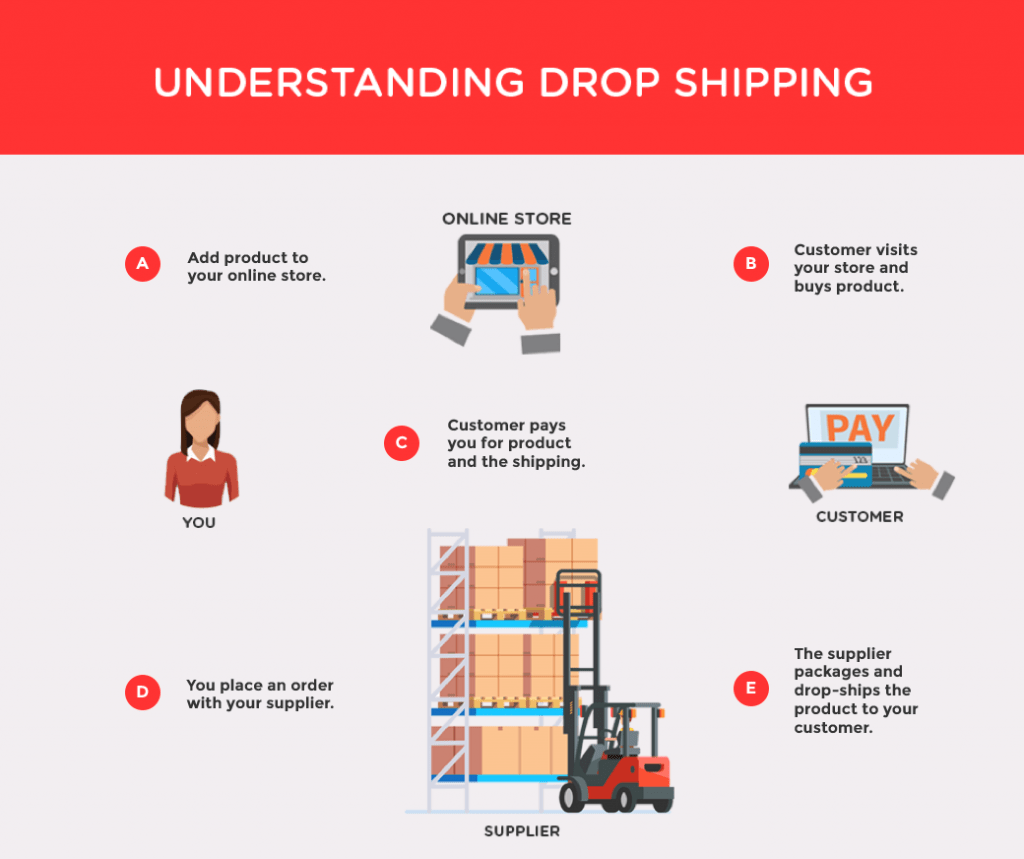 Dropshipping vs. Amazon FBA
There are pros and cons to using both dropshipping and Amazon FBA for your fulfillment. Here are some key points to consider when choosing dropshipping vs. Amazon FBA.
3 reasons to choose dropshipping
Dropshipping vs. Amazon FBA isn't always an either/or choice. You might start with dropshipping and graduate to FBA. Or you might choose a mix of both for your eCommerce business.
Dropshipping could be the right choice for you if:
You have the time and enthusiasm to start a business, but not a lot of money. With dropshipping, you don't have to spend money upfront to buy inventory. The initial investment is small, so it's easy to get started on a shoestring.
You have a low tolerance for financial risk. When you create a dropship business, you don't have to worry about products that don't sell well. You will never be stuck with extra product because you only buy the products your customers want.
You're not sure what direction you want to take with your online business. Perhaps you need to experiment with different products to see what works for you. Dropshipping gives you the flexibility to try out a new product without worrying if it will sell.
Downsides of dropshipping
Dropshipping is not the right choice for everyone. If you want to establish a strong brand identity, you probably won't be able to do that without sourcing your own product line. Ultimately, you will have bigger profit margins with a traditional business model because you'll get to keep a greater percentage of each sale.
Another drawback to dropshipping is fulfillment. You have no control over the fulfillment process. You're at the mercy of your dropshipping supplier to deliver to your customer. Slow delivery and fulfillment mistakes could hurt your credibility as you try to grow your customer base.
3 reasons to choose FBA
Amazon makes it easy to sell online, which makes it easy for you to start an eCommerce business. The Amazon bureaucracy can be maddening, but many Amazon sellers have built profitable companies through the Amazon Marketplace.
Also, Amazon's warehouse network is one of the best in the world. Your orders will reach your customers quickly. Amazon fulfillment is a mighty operation. Plus, Amazon FBA can handle returns and customer service for your customers as well.
For Amazon sellers, Amazon FBA pros include:
You have outgrown self-fulfillment. Many eCommerce businesses start by shipping orders out of a garage or renting a small warehouse. If you've outgrown your homegrown fulfillment, you could hire an extra employee and rent more space. Or you could outsource your fulfillment to the experts at Amazon FBA.
You don't have the time or inclination to manage logistics. Fulfillment is a crucial element of your eCommerce business. It can also be time-consuming. That takes you away from the work you need to do to market your products. Outsourcing can lead to increased sales.
You want to be able to offer Prime shipping. Amazon FBA makes you a Prime seller. That is a valuable asset that will increase your sales.
Downsides of Fulfillment by Amazon
The problems with FBA are too numerous to list here. The cons of Amazon FBA include:
High fulfillment costs, particularly around the holidays.
Limitations on warehouse space, also particularly during the holidays.
Amazon has been known to substitute one seller's products for another during fulfillment. If the other product wasn't the quality advertised, that could hurt your seller reputation.
Your products ship in Amazon boxes. You aren't able to put your brand name on the boxes that land on the customers' doorsteps.
You are at the mercy of Amazon. The company sets the rules and can change them at any time.
Another choice: Amazon FBA vs. dropshipping vs. Shopify Fulfillment Network
Shopify is the largest eCommerce platform in the world. It hosts storefronts for more than 1 million online retailers. Sellers from almost every country in the world use Shopify to market their products. If you want control over your online business and easy setup, a Shopify store is a great choice.
Shopify has now added fulfillment to the services it offers. Much like FBA, Shopify sellers can send products to the Shopify Fulfillment Network for warehousing and order fulfillment.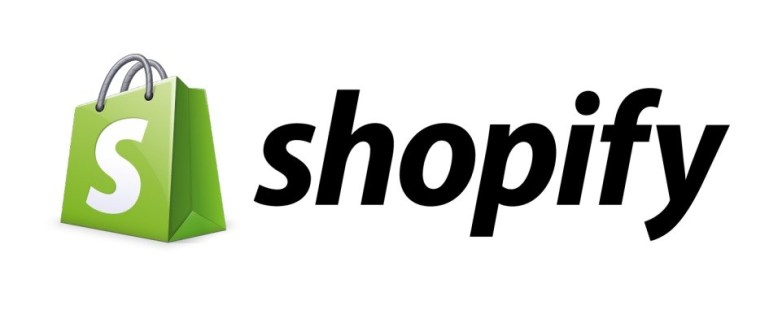 For a seller with a Shopify store, this can be an appealing choice. The ease of managing all aspects of your online business on one platform is also a bonus. It offers seamless fulfillment integration with your Shopify store. (Pro tip: most 3PLs integrate with Shopify as well as many other online sales platforms. That might be a better choice for multichannel selling.)
For sellers who are ready to create a branded online experience, Shopify is a great choice. You'll have a much better opportunity to establish a brand identity when you use the Shopify Fulfillment Network than Amazon FBA and dropshipping.
How to choose between dropshipping vs. FBA vs. 3PL services
The options above are, to some extent, mix and match. You can open a dropshipping store on Shopify. Or you can sell dropshipped products on the Amazon Marketplace (though you can't use FBA for dropshipped items). Many Amazon sellers have both an FBA business and a Shopify store.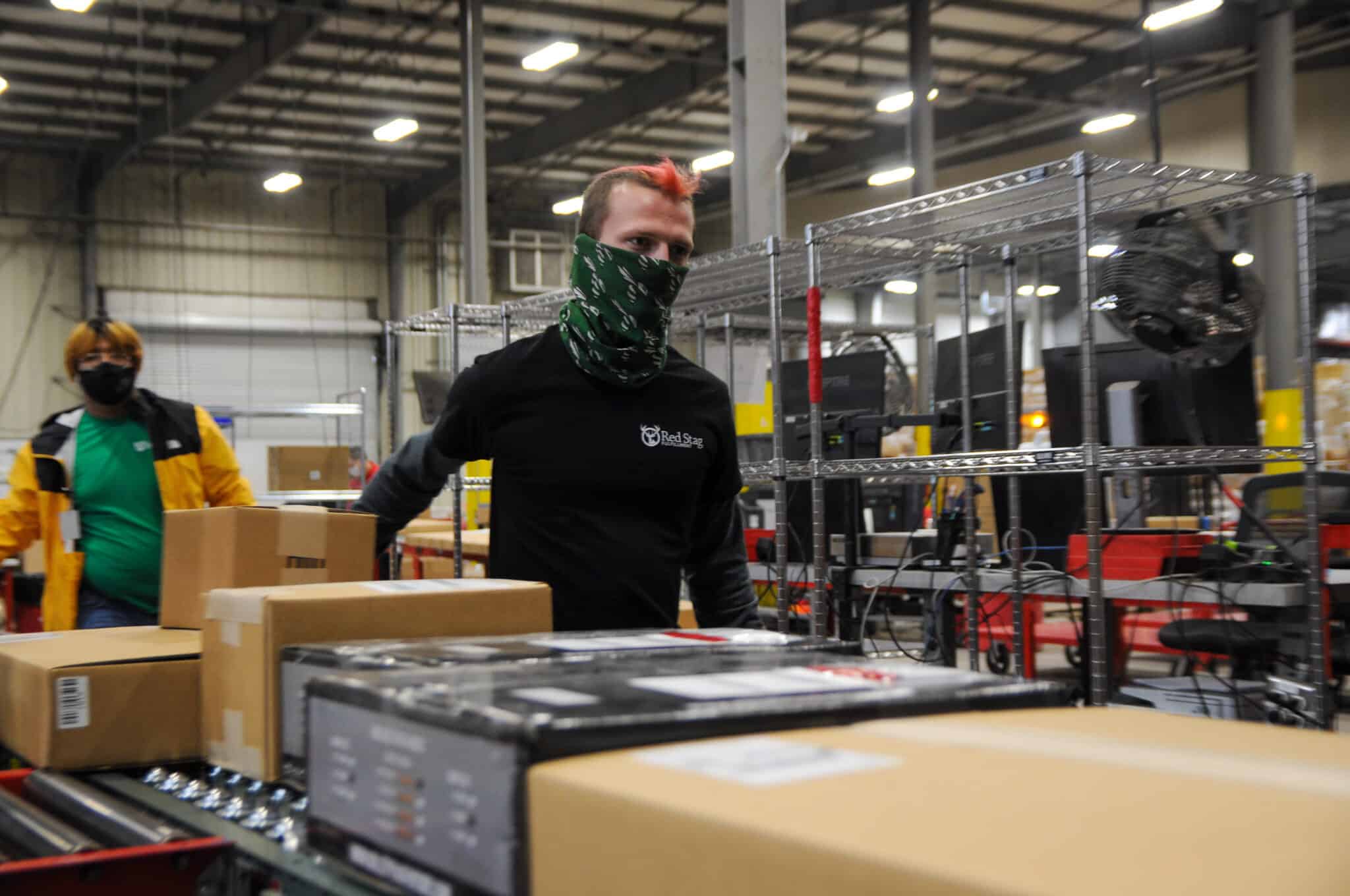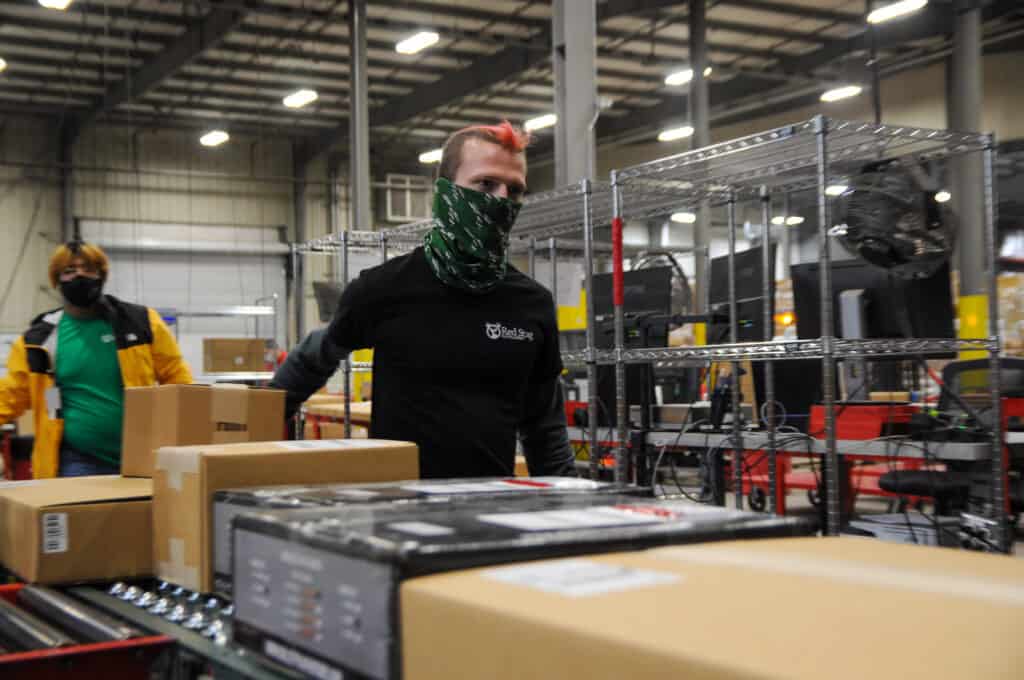 There is another terrific choice for your warehousing and fulfillment: a 3PL. Third-party logistics companies like Red Stag Fulfillment provide top-notch fulfillment services. You can use one provider to ship orders from Amazon, Shopify, and all your selling platforms. Red Stag can even allow you to offer Prime eCommerce shipping through Amazon seller Prime fulfillment.
One of the challenges with both dropshipping and FBA is that you don't have control over your fulfillment. With a 3PL, you get a partner to handle the work. At the same time, you set the terms of your fulfillment. For example, Red Stag Fulfillment offers the option of same-day fulfillment services to get your orders out fast.
If you're wondering what the next right step is for your business, Red Stag Fulfillment is here to help.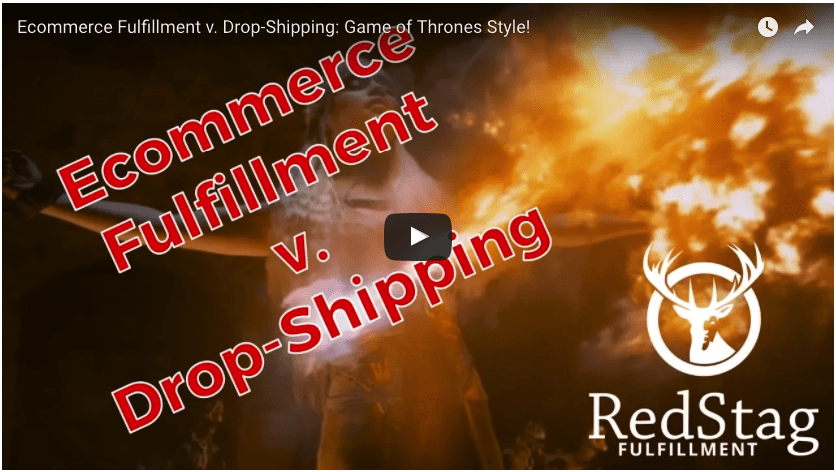 *Nothing in this article is meant to imply a legal relationship between Red Stag Fulfillment, LLC and Amazon, Shopify, or any named company.  Red Stag Fulfillment, LLC does not own any outside trademarks referenced or included in this article.