ECommerce businesses need their packages delivered efficiently, quickly, and cost-effectively. In the US, that usually means using one of the three major carriers: FedEx, UPS, or USPS. Each carrier offers a range of service levels and rates. Delivery times are determined by the service you choose and the day you ship your package. 
This post will give you an overview of delivery times for FedEx, UPS, and USPS. It covers the most popular service offerings for each carrier. Once you know general delivery times, you can better choose the right carrier for your order fulfillment.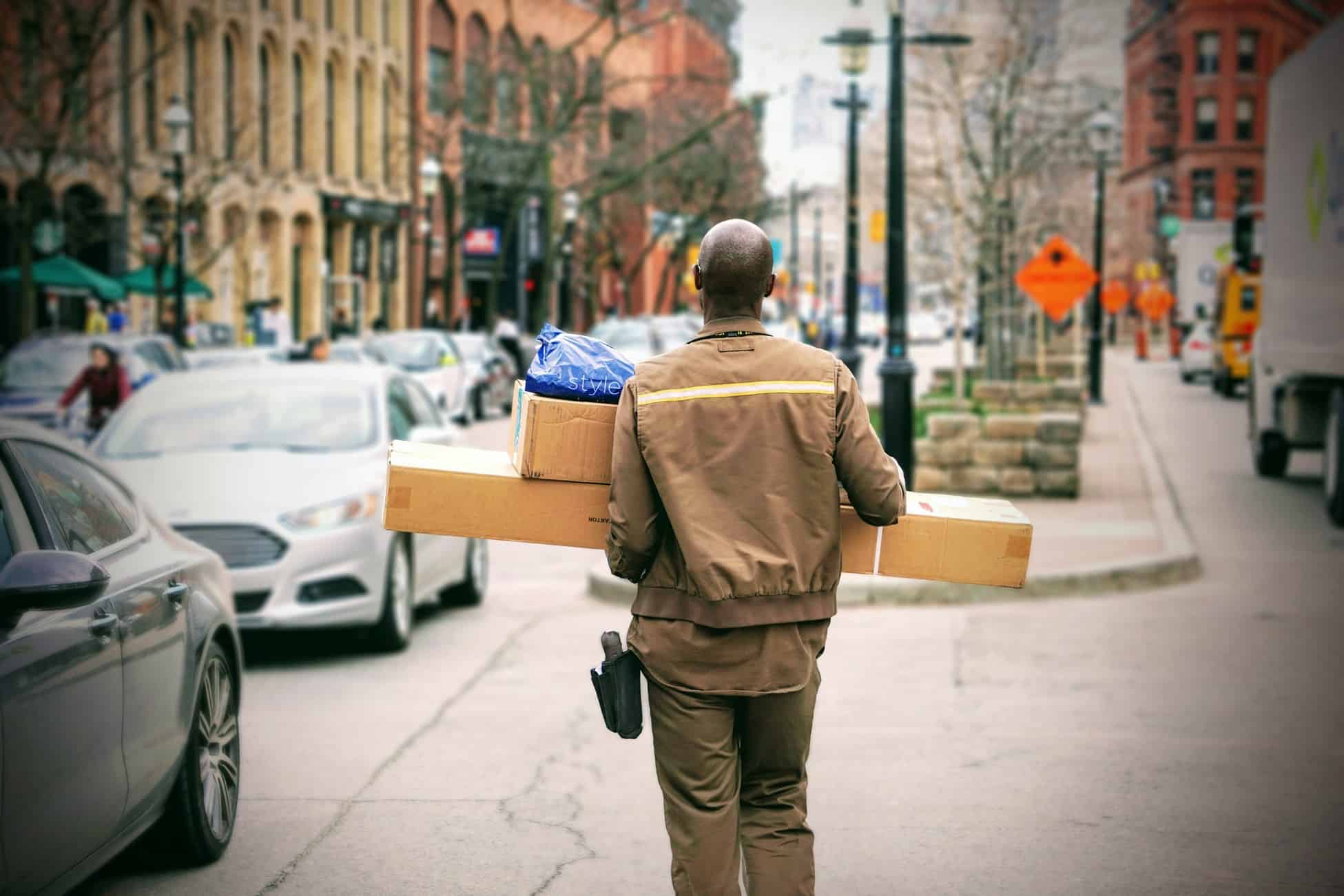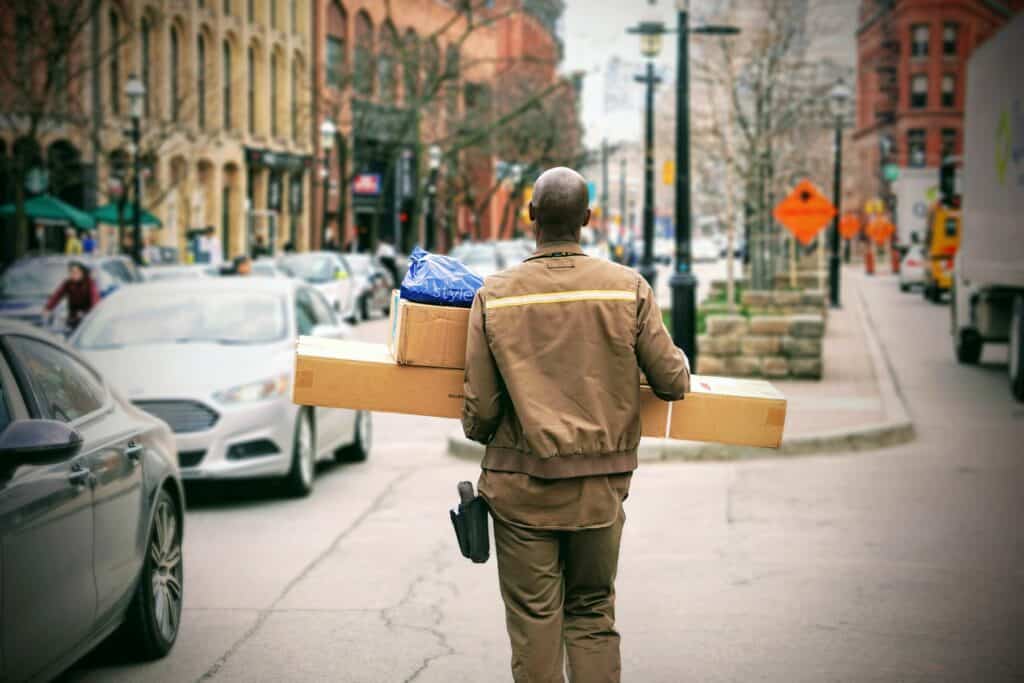 Keep in mind that delivery times can be affected by external factors. These can include extreme weather, labor actions, or, in 2020, the COVID-19 pandemic. Check the carrier's website or call your local sales rep for the updates.
FedEx Delivery Times and Schedules FAQ


FedEx offers a wide range of services with an equally wide range of delivery times. Delivery times will depend on whether you're shipping overnight or ground. Shipments to residential addresses may have different delivery times than packages going to another business.
What time does FedEx deliver?
Generally, FedEx Ground delivers by the end of business, Monday through Friday. However, FedEx Home Delivery, which is a FedEx Ground service, can drop off packages as late at 8 pm. 
In most cases, FedEx Home Delivery doesn't deliver at a specific time. However, Evening Home Delivery packages arrive at their destinations between 5 pm and 8 pm. 
FedEx Date Certain Home Delivery promises your package will arrive on a specific day. Delivery times are Monday through Saturday, between 9 am and 8 pm. With FedEx Appointment Home Delivery, you can schedule a drop off window between the hours of 9 am and 8 pm.
For overnight shipments, FedEx offers three service levels with different delivery times. First Overnight delivers before 9:30 am to most ZIP codes. Priority Overnight delivers before 10:30 am. Standard Overnight gets packages to their destination no later than 3 pm in most areas. These delivery times are on weekdays only. So, a package or envelope shipped by Standard Overnight on a Friday will arrive by 3 pm the following Monday.
How late does FedEx deliver?
FedEx Evening Home Delivery is an option with FedEx Ground service. This service delivers between 5 pm and 8 pm, Monday through Saturday. 
What does FedEx mean by end of day?
FedEx Ground delivers by the end of the business day but doesn't specify what time that is. You can assume it's around 5 pm, which is when most offices close their doors. For FedEx Home Delivery, however, end of day is 8 pm local time.
If you're shipping packages, your cutoff for shipping out that day will vary by where you're shipping. FedEx shipping locations may have a cutoff as late as 7 pm for Zone 1 packages. Expect an earlier cutoff for parcels shipped farther. Check with your local FedEx office for shipping cutoff times.
How long does FedEx take to deliver?
Generally, FedEx Ground delivers in one to seven business days. Delivery times in the contiguous United States are one to five days. In Alaska and Hawaii, packages will arrive in three to seven days. 
FedEx Express Freight delivers in one to three business days to most US locations. 
FedEx overnight services deliver the next business day. Saturday deliveries are available in some locations.
Does FedEx deliver on Saturday?
FedEx Ground delivers Monday through Friday only. However, the residential service, FedEx Home Delivery, includes weekend delivery times with no surcharge. Saturday delivery for overnight envelopes and packages, where available, will cost you extra.
Does FedEx deliver on Sunday?
FedEx Home Delivery will drop off packages on Sundays at no extra cost. However, this service is only available in certain areas. Check the map for Sunday delivery areas.
Does FedEx deliver on holidays?
Generally, FedEx Ground services deliver on most US holidays with their regular schedule. The two exceptions are Thanksgiving Day, Christmas Day, and New Year's Day. All but critical carrier services are closed on those days. 
Freight, overnight, and SmartPost services generally have modified schedules on holidays. Check the FedEx holiday schedule for more information.
UPS Delivery Times and Schedules FAQ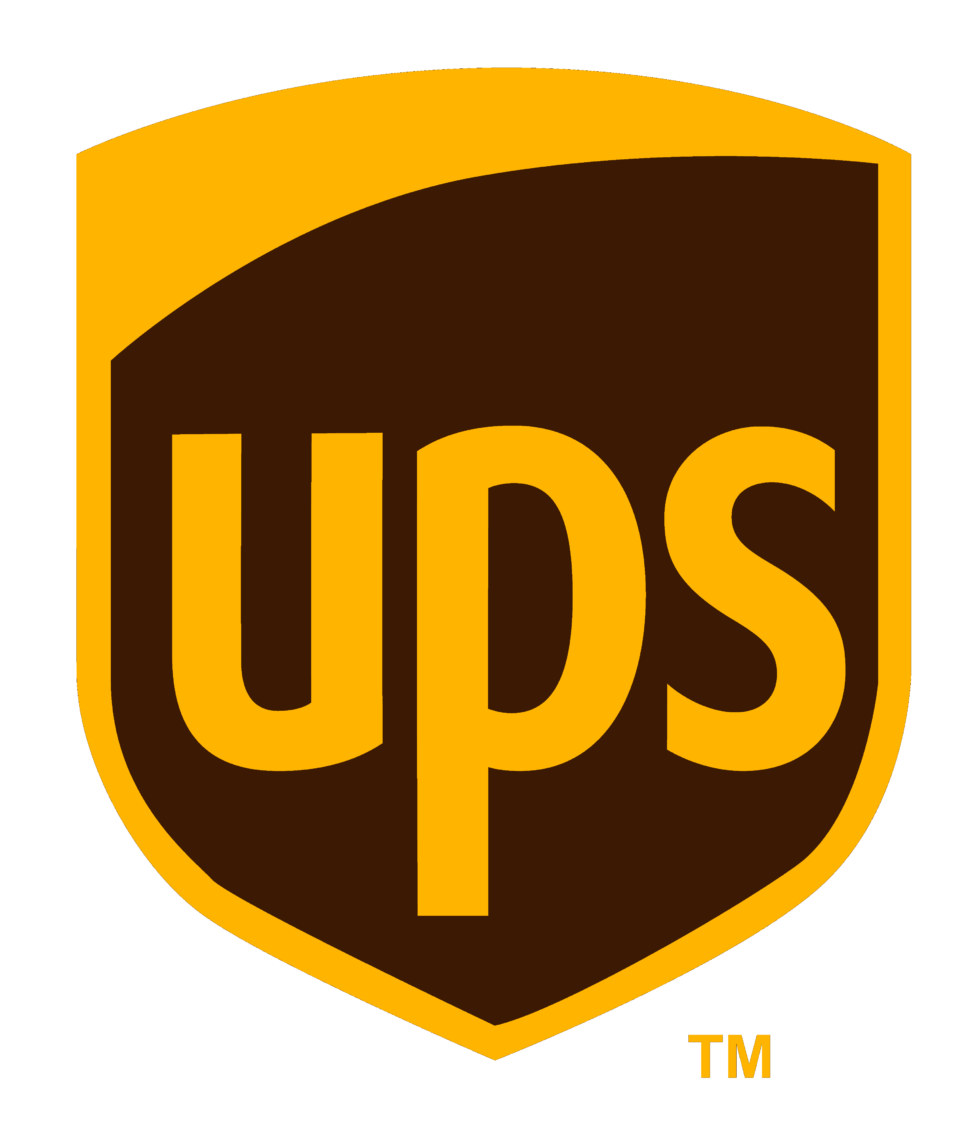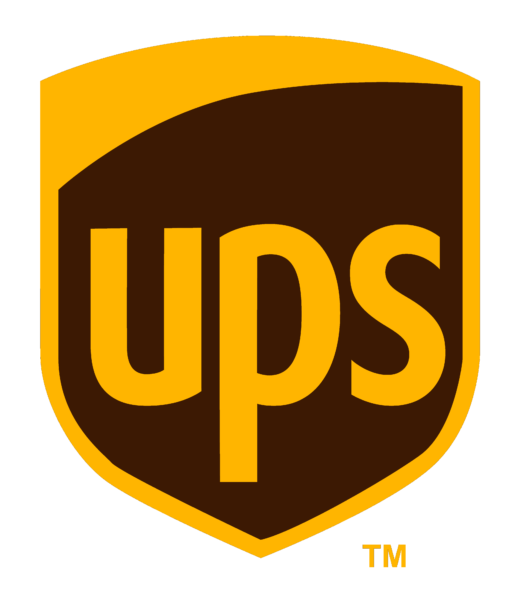 The United Parcel Service is the largest package carrier in the world. Established in 1907, the brown trucks deliver more packages than FedEx (est. 1971). UPS doesn't have as many different service levels as FedEx. Still, it offers almost as wide a range of delivery times.
What time does UPS deliver?
A UPS Ground package will generally be delivered between 9 am and 7 pm to residential addresses, Monday through Friday. Residential orders will sometimes arrive later than 7 pm. Shipments to business addresses will arrive during business hours. UPS doesn't offer a service where you can schedule a package to arrive at a specific time during the day.
UPS offers two overnight services. Next Day Air Early arrives no later than 10:30 am. UPS generally delivers its regular Next Day Air packages by 3 pm. UPS has currently extended delivery times for its next-day and second-day air services to the end of the business day due to the coronavirus.
How late does UPS deliver?
Regular delivery hours for UPS end at 7 pm for residential addresses. The delivery cutoff is the end of the business day for deliveries to business addresses. However, UPS drivers will continue to make deliveries after 7 pm, so some packages may arrive later.
What time is end of day for UPS?
UPS delivers to commercial and business addresses before the close of the business day for those businesses. UPS doesn't specify a particular time for the end of the business day, but you can assume it's around 5 pm. For home deliveries by UPS Ground, end of day is 9 pm. UPS may even make deliveries later than 9 pm, Monday through Friday.
How long does UPS take to deliver?
Most UPS Ground packages shipped within the 48 contiguous US states will arrive in between one and five days. If you're shipping from one of the "corners" of the country (such as Miami),  UPS delivery times can be longer. It may take as long as six or seven days to deliver to more distant or remote locations. Deliveries to Hawaii, Alaska, and Puerto Rico take at least three days and may take up to seven days. 
To find out your UPS delivery zones, use this handy map of UPS Ground delivery times.
Does UPS deliver on Saturday?
UPS delivers on Saturdays to business and residential addresses. UPS will also pick up packages for delivery on Saturdays. ECommerce businesses can add Saturday Ground pickup to their pickup schedule to keep the orders flowing. Saturday pickup is not available in Hawaii or Alaska.
UPS Saturday delivery times are not available to all addresses. Saturday service is limited to 100 metro areas in the US.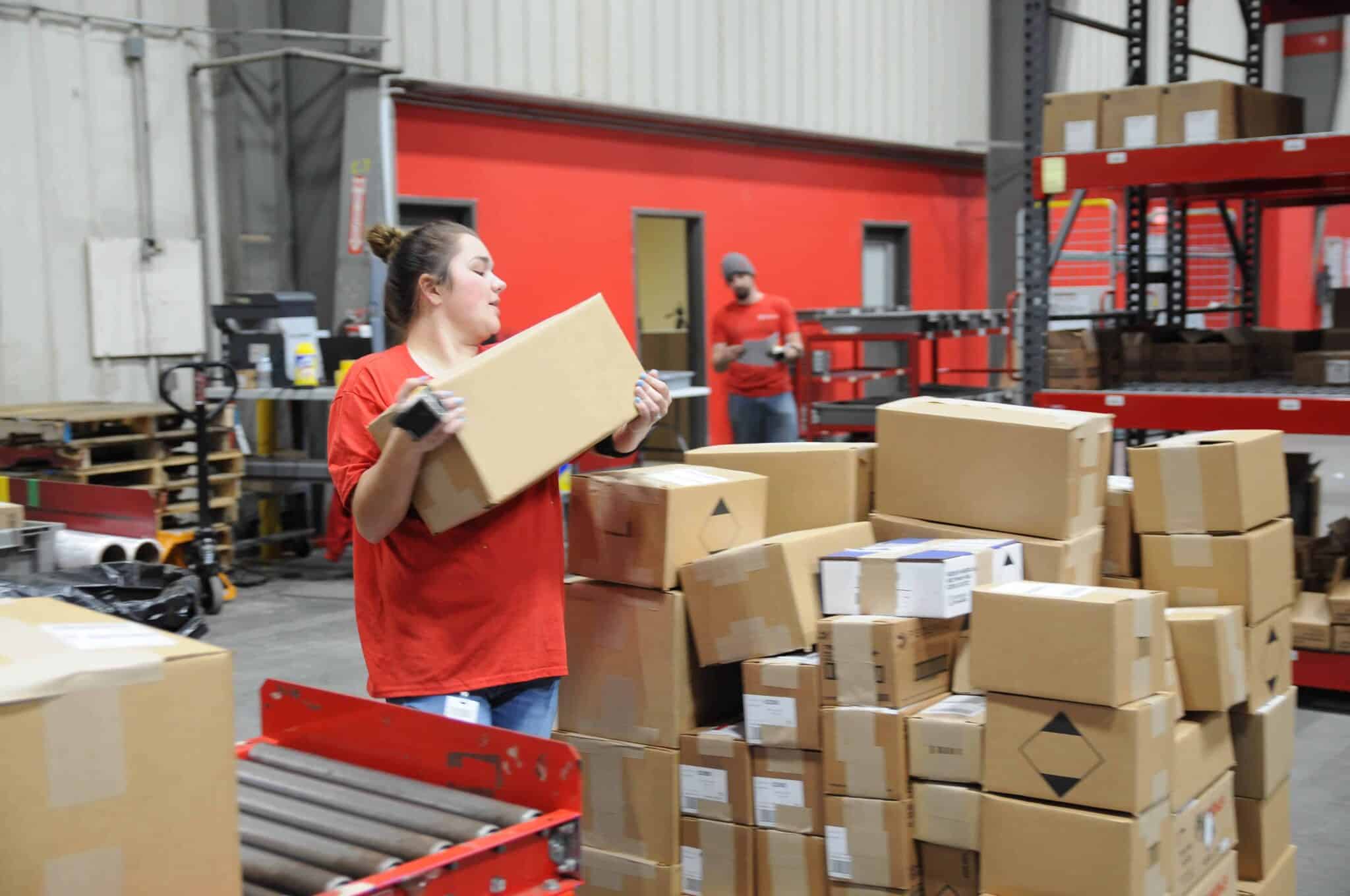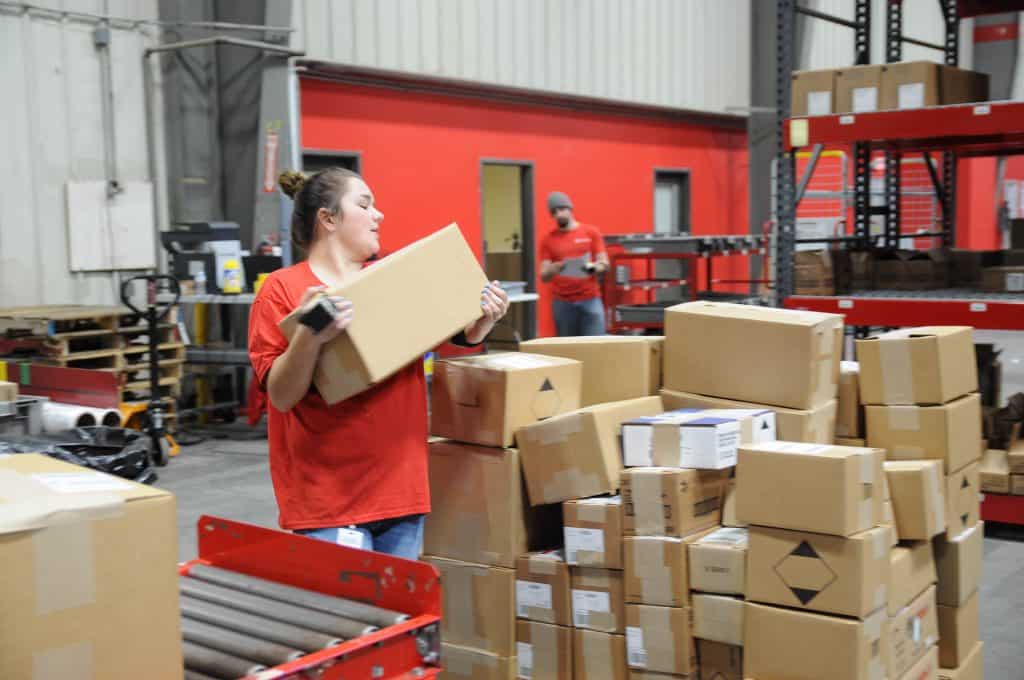 Does UPS deliver on Sunday?
UPS has limited Sunday delivery times. The carrier offers Sunday delivery for economy packages by teaming up with USPS. Sunday delivery is not available in all locations.
Does UPS deliver on holidays?
UPS Ground, Freight, and Air services, plus UPS Store locations, are closed on these US holidays:
Memorial Day
July 4 (in 2020 – may vary in other years)
Labor Day
Thanksgiving Day
Christmas Day
New Year's Day
Check out the UPS Holiday Operations Schedule for a full list of holiday closures.
USPS Delivery Times and Schedules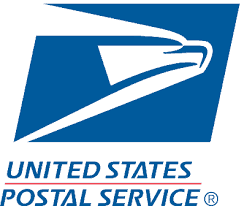 The United States Postal Service has been around as long as the United States itself. It is the only carrier that delivers to absolutely every US address, no matter how remote. USPS also offers some services with short delivery times.
What time does USPS deliver?
Delivery times for packages sent by regular USPS services vary. When mail arrives during the day depends on where an address is on the postal route. Some homes and businesses might regularly get USPS mail in the morning. Others may get their mail in the afternoon.
USPS Priority Mail Express, the USPS expedited service, guarantees your package will arrive by 3 pm.
How late does USPS deliver?
Postal carriers are supposed to finish their routes by 6 pm. However, they generally stay on the job until they have finished their route. In busy times of the year, that can mean working into the evening hours. A USPS Inspector General report in 2017 found that some US mail was delivered as late as 10 pm. 
What does USPS mean by end of day?
For your hardworking postal delivery person, end of day is most likely whenever all the mail is delivered. Sometimes, this can be as late as 10 pm.
When you're shipping via USPS and need a package postmarked today, end of day is, literally, midnight. Your local post office closes much earlier than that. However, if you are close to a USPS distribution center, you may be able to drop off a package and get it postmarked as late as midnight.
How long does USPS take to deliver?
USPS guarantees Priority Mail will arrive in one to three days. However, USPS has extended this to up to four days during the pandemic. First-Class Package Service generally arrives in between one and three days, but it could also take up to four days right now. Priority Mail Express delivers in one to two days. Express delivery times have not been affected by the coronavirus.
USPS offers two economical but slower services. USPS Retail Ground and Media Mail have delivery times of around two to eight days.
Does USPS deliver on Saturday?
USPS offers Saturday delivery standard with all its services.
Does USPS deliver on Sunday?
USPS will deliver Priority Mail Express packages on Sunday for an additional charge. Also, to cope with high volume around the holidays, USPS will add Sunday delivery in some metro areas. USPS also has a partnership with Amazon where it delivers packages on Sundays.
There is no extra charge if USPS delivers a non-Express package on Sunday. However, you can't schedule Sunday delivery. If your package gets delivered on a Sunday, consider yourself lucky.
Does USPS deliver on holidays?
USPS observes 10 legal holidays and doesn't deliver mail on those days. In addition to the holidays listed above, USPS is closed on these holidays:
Martin Luther King Jr.'s birthday
Washington's birthday
Columbus Day
Veterans Day
All USPS services are closed on holidays.