Flat rate shipping is a type of shipping where the rate is based on the size of the box. You can ship any weight for the same price, as long as you stay under the maximum weight for the box. Each of the major carriers has a different flat-rate shipping program. Flat rate shipping can save you money on eCommerce shipping – or it might be more expensive.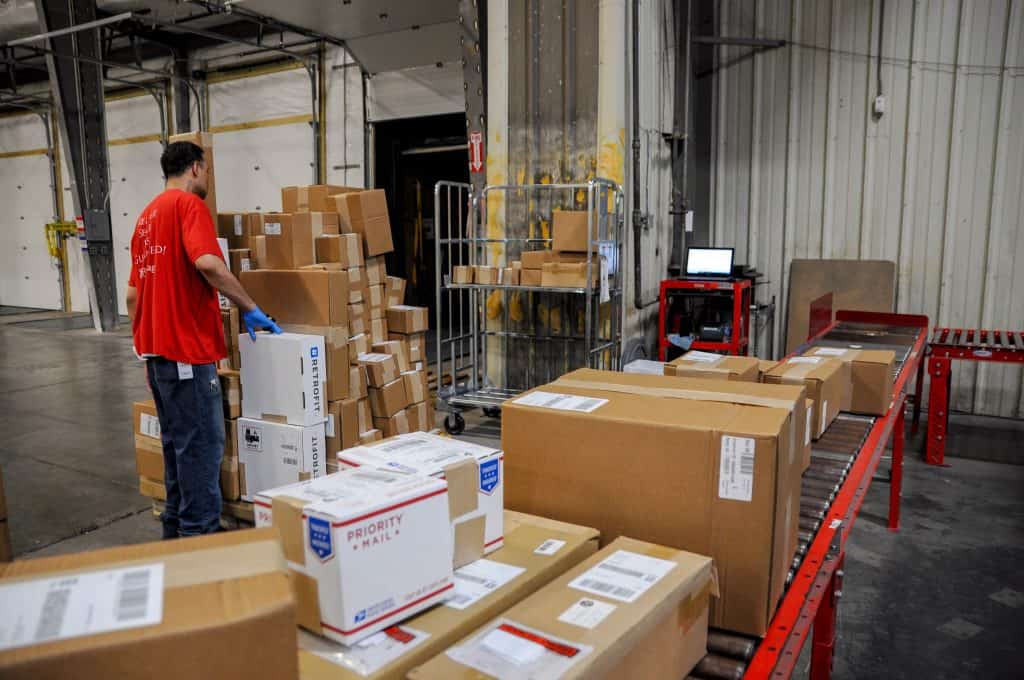 Flat rate services can simplify your eCommerce shipping. If flat rate works for your business, it could be a good choice for sending your orders. Here's everything you need to know to understand whether flat rate shipping is right for your eCommerce business.
Major Carrier Flat Rate Services
Each of the three major carriers has flat rate offerings. However, the \ services each offers are quite different. Here are the flat rate shipping services offered by FedEx, UPS, and the US Postal Service.
FedEx One Rate
FedEx One Rate is actually a lot of different rates. The amount you'll pay depends on the FedEx service you choose and the size of the box or envelope you use to ship the order. You must use FedEx packaging to take advantage of FedEx's flat rate shipping program.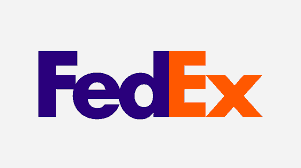 In addition, FedEx's flat rate service charges by distance. The higher the shipping zone [link] of the destination, the higher the cost to ship with One Rate. You might also incur extra charges if you need any special services.
You can ship overnight, second day, or FedEx Express Saver. FedEx Ground does not have a flat rate shipping option.
What makes this service "flat rate" is that your shipping costs aren't affected by the weight of the package. As long as your products are under the weight limit, you can ship using One Rate pricing. The weight limit is 10 pounds for envelopes and 50 pounds for boxes and tubes.
UPS Simple Rate
UPS allows you to use your own box or mailing envelope and still take advantage of flat rate shipping. Your package must weigh no more than 50 pounds. In addition, the size has to be 1,728 cubic inches or less (the equivalent of 12 x 12 x 12).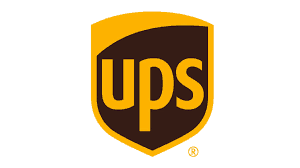 Because you use your own packaging, you'll have to do a bit of math to calculate your UPS Simple Rate category. Your box will fall into one of five size categories, based on the volume. For example, 100 cubic inches is extra small. A medium box is 251-650 cubic inches.
Unlike FedEx, UPS Simple Rate charges a flat rate regardless of your destination. The service has one rate for the contiguous United States and a higher rate for Alaska and Hawaii. Your shipping cost is based on the size of the box and the service you choose. You can take advantage of a fixed rate to ship via UPS Ground, 3-Day Select, and 2nd Day Air. The weight of the package and the shipping zones don't affect the price.

USPS Priority Flat Rate
The US Postal Service offers a flat rate service with its Priority Mail and Priority Mail Express services. You have to use a Priority Mail box or envelope labeled "Flat Rate" to take advantage of this service. This places some restrictions on the maximum size you can ship flat rate.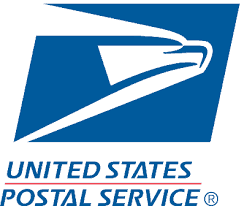 USPS Priority Mail flat rate shipping costs are based on the size of the package. Weight and shipping zones don't factor into the pricing. The maximum weight is 70 pounds.
Priority Mail packages are generally delivered in three days or less, no matter how far they have to travel. As long as you're not shipping anvils to Wile E. Coyote, you can probably take advantage of the USPS flat rate services.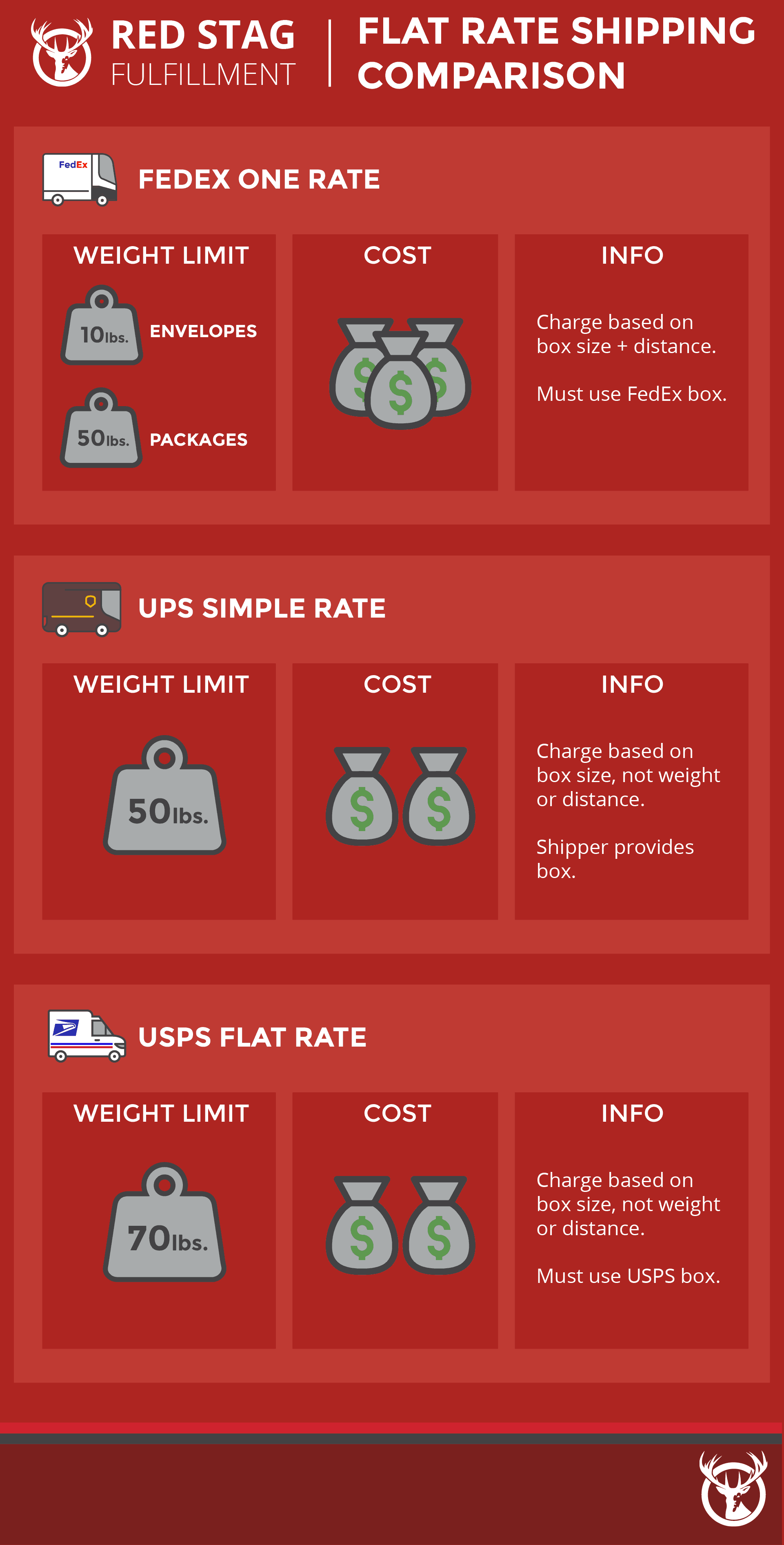 Pros and Cons of Flat Rate Shipping
Flat rate shipping is an appealing service for eCommerce businesses. If you ship in a flat rate box or envelope, you know how much the shipping cost will be. You don't need fancy plugins to calculate the shipping cost in your shopping cart. Plus, the carrier provides the box or envelope, often at no charge.
Shipping flat rate by UPS or USPS means that your shipping rate will be the same whether you send orders across one shipping zone or many. If you ship from a warehouse on one of the coasts, this can be an advantage.
However, flat rate shipping has some potential downsides:
You lose a branding opportunity. If you have to ship in the carrier's box, you miss the chance to send your orders in custom packaging that promotes your brand.
If your products are lightweight, you might be paying too much for shipping. In many cases, eCommerce orders can ship for less using regular shipping services.
You might pay too much for shipping orders close to home. Flat rate services can, in some cases, save you money on cross-country packages. However, you might pay more to ship flat rate to addresses near your warehouse.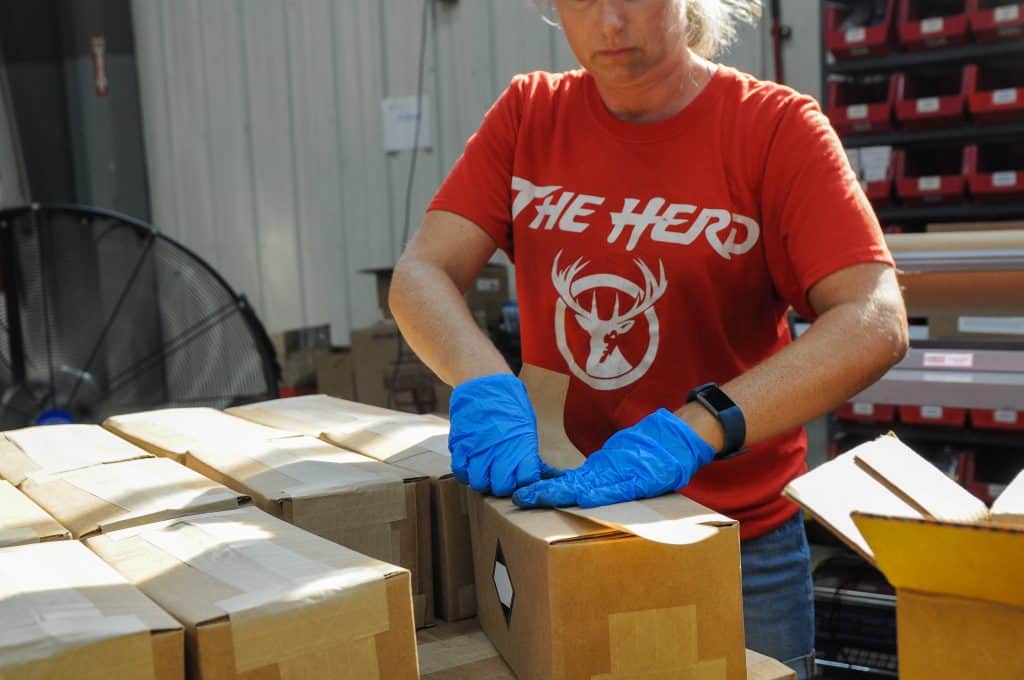 Can Flat Rate Services Save You Money on Shipping?
The answer to the question of whether flat rate services will save your business money is, of course, it depends. You might save by shipping flat rate if:
Your products are relatively small and heavy.
You ship a lot of orders from a coastal location across the US. (But only if you use the UPS or USPS flat rate options.)
You need to charge your customers a fixed rate for shipping.
You don't ship a lot of orders and you do your own order fulfillment. The convenience of flat rate shipping, plus free packaging from the carrier, may be a net savings for your business.
Once you grow big enough to outsource your eCommerce fulfillment, you'll have more shipping options. If you ship a high volume of orders cross-country, you need a national fulfillment strategy. You can save by shipping your orders from more than one strategically-located fulfillment warehouse. This puts your products closer to your customers. That way, you can ship cheaply and quickly using regular ground services.
Wherever you are in the growth of your business, talk to your 3PL services company. The fulfillment professionals can guide you to the best shipping choices for your company.