Many products arrive by shipping container or full truckload (FTL) or less than truckload (LTL) freight. You don't usually get to choose whether your shipments are floor loaded or palletized, but the difference in loading styles could increase the cost of your eCommerce fulfillment. Here's what you need to know about floor loaded vs. palletized shipping.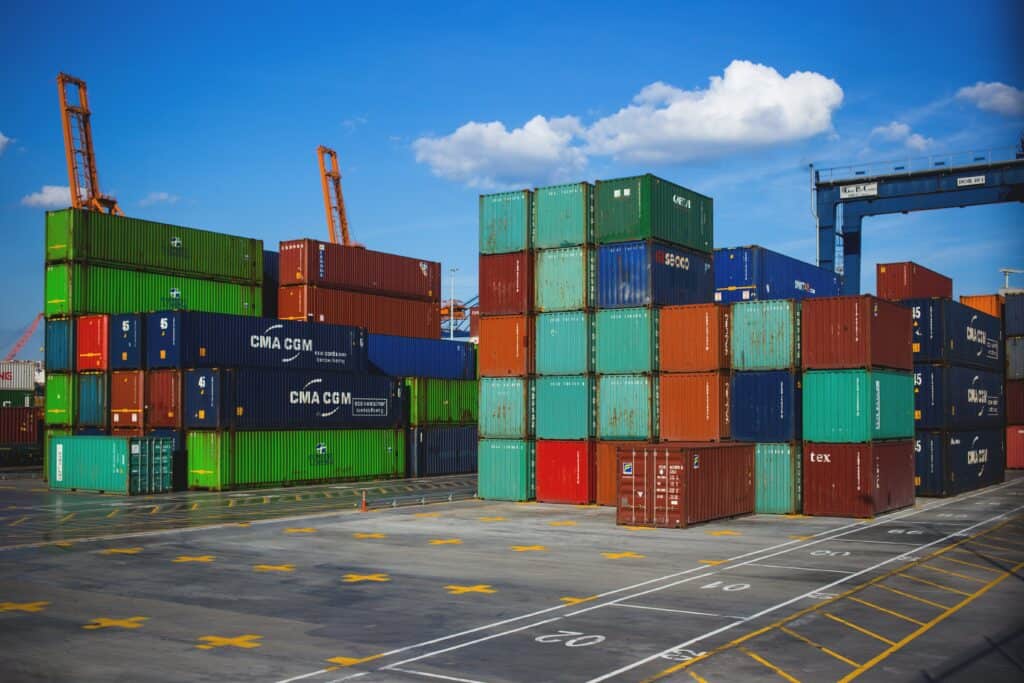 What is a floor loaded container?
A floor loaded container is one where the contents are loaded directly into the floor of the container. This packing method, also called floor stacking, fills the entire shipping container with products from floor to ceiling.
What is palletizing?
The meaning of palletization is when goods, products or boxes are packed onto pallets. The definition of palletization is quite simple as this noun is formed when the suffix "ization" (usually denoting a process or act of the base word to which it is appended) is added to the base word "pallet" to form: palletization, which refers to a process or act of packing goods onto a pallet. It would then go on to follow that the definition of palletized products is any product(s) that are put onto a pallet to be transported or shipped.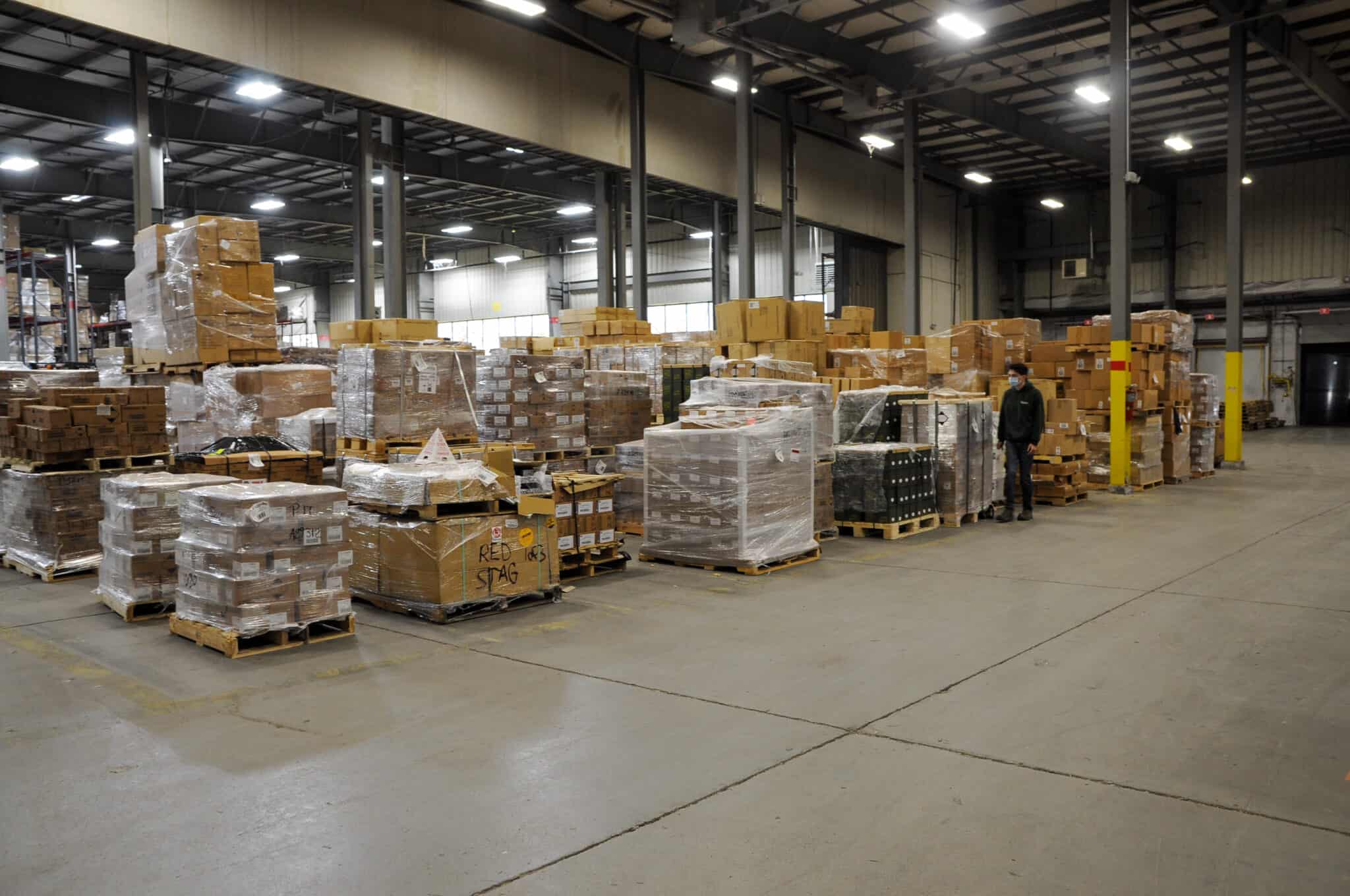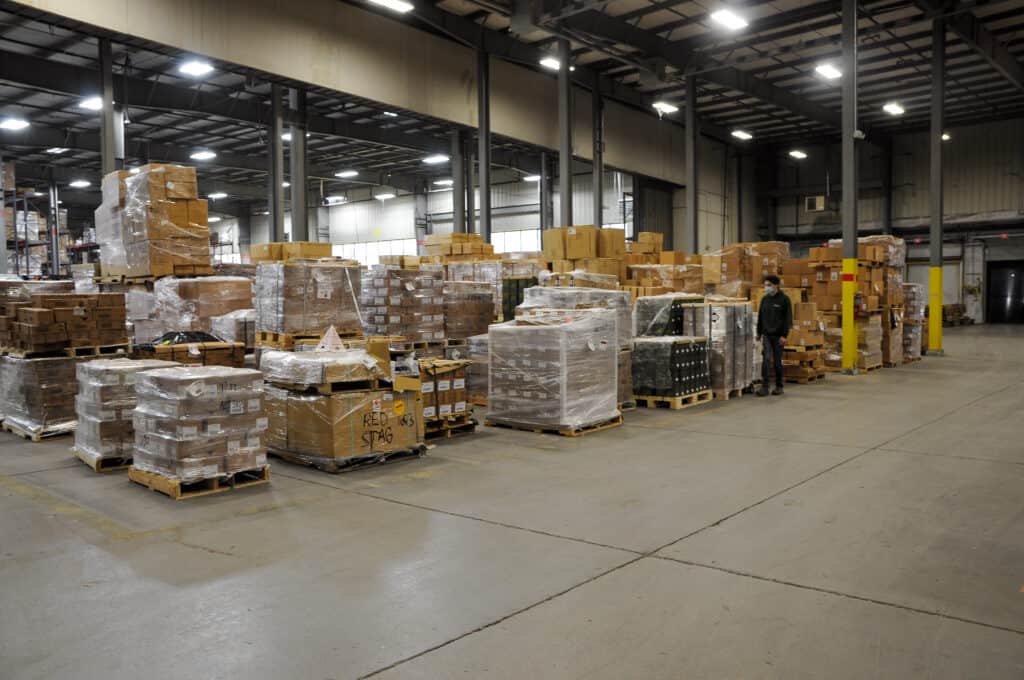 Pros and cons of floor loaded shipment
A floor loaded shipment can reduce your freight shipping costs. Because you fill the entire container with products, you're not paying to ship pallets. Floor loading can save money on shipping by requiring fewer containers to send the same amount of product.
However, floor loading doesn't work for all products. Anything fragile or delicate should not be floor loaded because there's too great a chance of damage in shipping. Heavy and bulky products such as tires, pipes, or carpets may arrive in floor loaded containers. Packing a freight shipment for floor loading takes longer to load and unload, so you will likely have extra labor costs.
Another downside of floor loading containers is that they are labor-intensive to load and unload, so receiving and logging in stock can take longer. While pallets can be moved on and off shipping containers and trucks with forklifts, floor loaded shipments have to be loaded and unloaded by hand.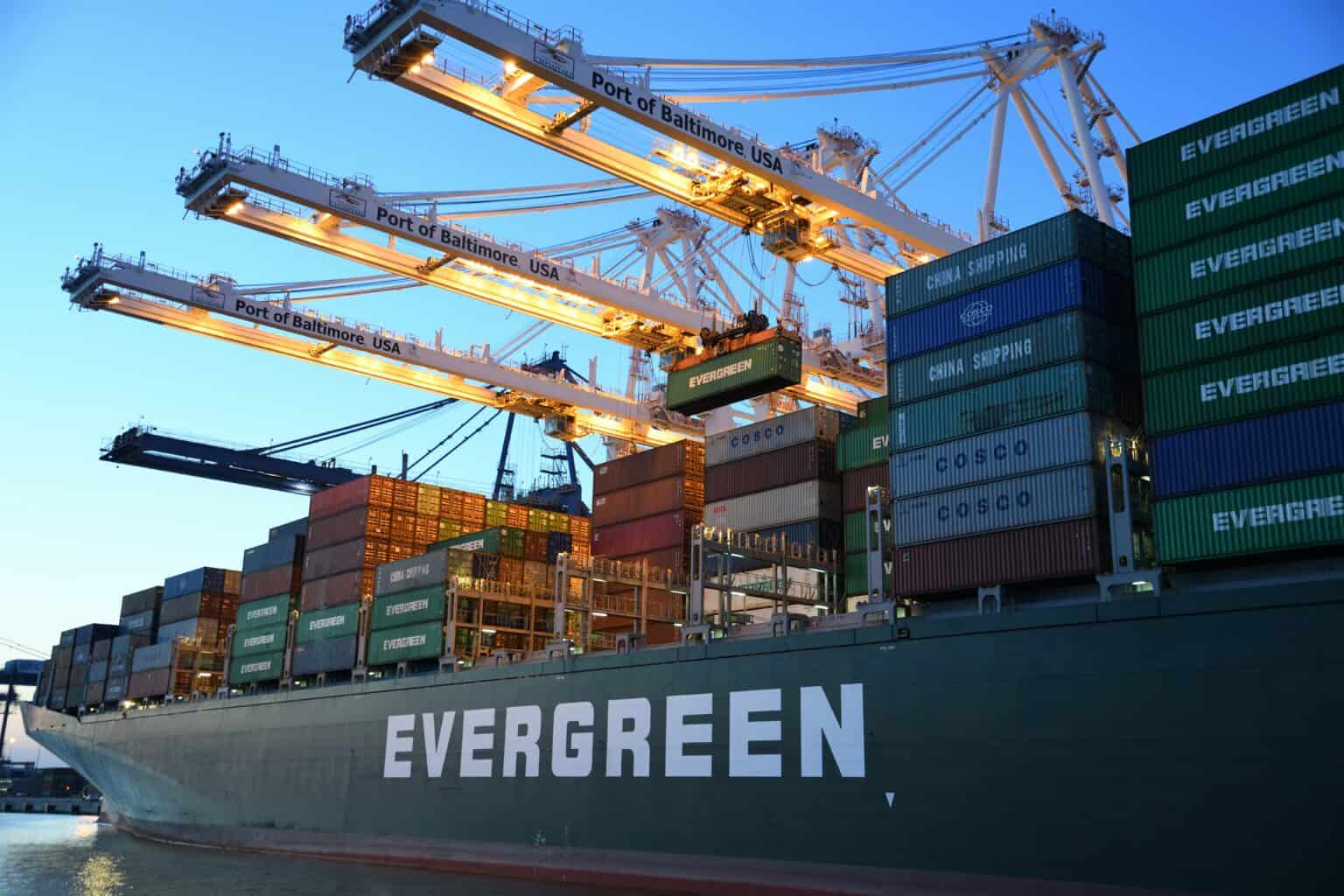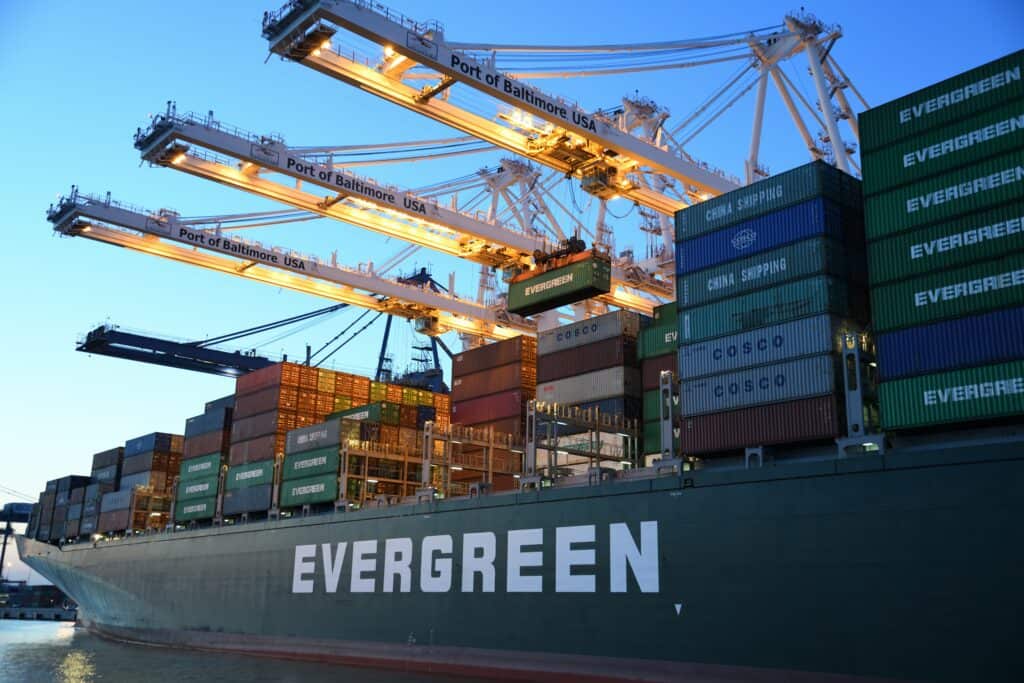 Floor loading best practices
Like any kind of shipment, a floor loaded container requires thoughtful packing. If it's a mixed shipment, the heavier items should go on the bottom.
While floor loading doesn't involve strapping or plastic wrapping in the same way that pallets do, the containers usually employ straps or bars to hold items in place. Shifting during shipping can damage your products.
Some large shippers use software to help them create loads that fit tightly in the container and reduce the chance of damaged cargo or overweight container charges. For volume shippers, these carefully floor loaded containers can be big money savers.
Pros and cons of shipping on pallets
Pallets are the most common unit for shipping freight across the US or around the world. Palletization turns a set of smaller boxes into one large unit that's stronger than each box on its own, so it is a secure way to load a freight shipment. Pallets also protect your shipment in transit by elevating it off the floor of the container. If water gets into the container, your items won't sit in it as they cross the ocean. Some common items that may be shipped on pallets include: furniture, machinery, uniformly shaped supplies like heavy metal coils, large cartons, and appliances
Pallets come in standard sizes, so it's easy to container load and fit them all in. You don't need fancy algorithms to figure out how to fill a trailer or container with pallets. Another benefit of pallets is that they can be moved quickly to and from the loading dock.
You can use pallets to ship full containers of products as well as FTL and LTL freight. FedEx and UPS won't pick up pallets unless you use their freight service. FedEx Freight requires that you palletize your product, while UPS will accept pallets or unpalletized boxes for its freight services.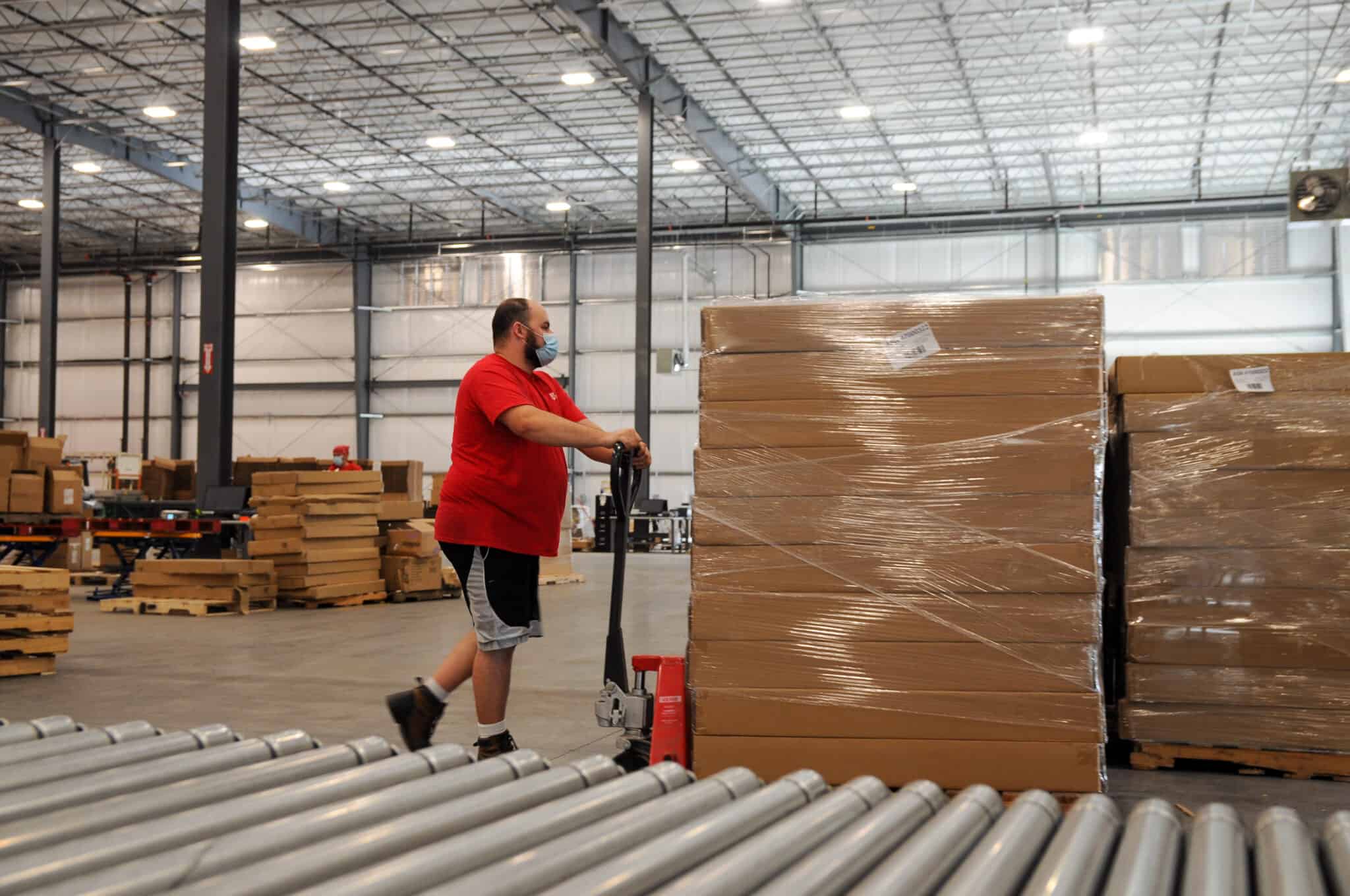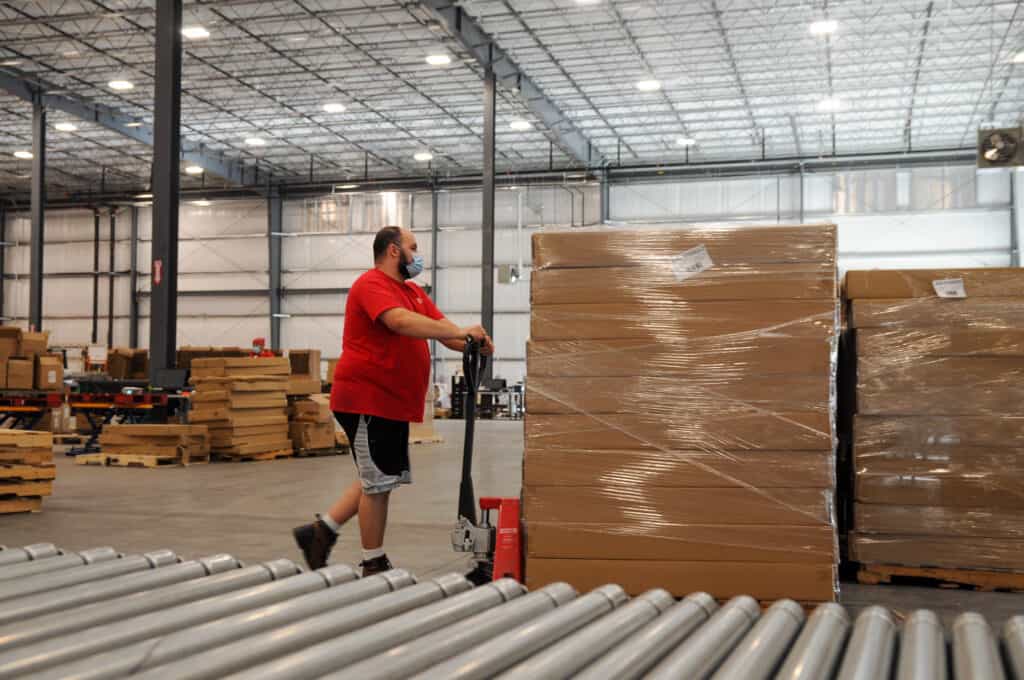 Palletizing best practices
Once again, the first tip about pallets is loading heavier boxes on the bottom if your pallet contains a mix of items. That will keep the load from pancaking during shipping. Make sure you load evenly so you don't have more weight on one side of the pallet than the other.
Here are some other best practices for packing a pallet for a freight shipment:
Center boxes over the gaps between the boards in the pallet so they don't tip or slip.
Keep the footprint of your load within the pallet edges.
Stack your items close together, leaving as little space between boxes as possible.
Wrap your load securely with plastic. That turns the palletized load from a collection of loose boxes into a single unit that can survive a long journey without damage.
Build a square load, if possible.
Don't include empty boxes. These can collapse and endanger the whole load. If you need an extra box to fill out your shape, pack it tightly with infill.
Amazon FBA and floor loading
If you use Fulfillment by Amazon for your order fulfillment, floor loaded containers can take longer to unload, leading to extra charges. Amazon has a strong preference for palletized shipments but will accept floor loaded containers. However, FBA places numerous restrictions on floor loading, and you run the risk of having a shipment refused if it doesn't meet FBA requirements. If your boxes weigh more than 50 pounds each, they must be palletized for Amazon FBA so they can be moved by forklift. It takes two warehouse workers to move a box over 50 pounds, per OSHA guidelines.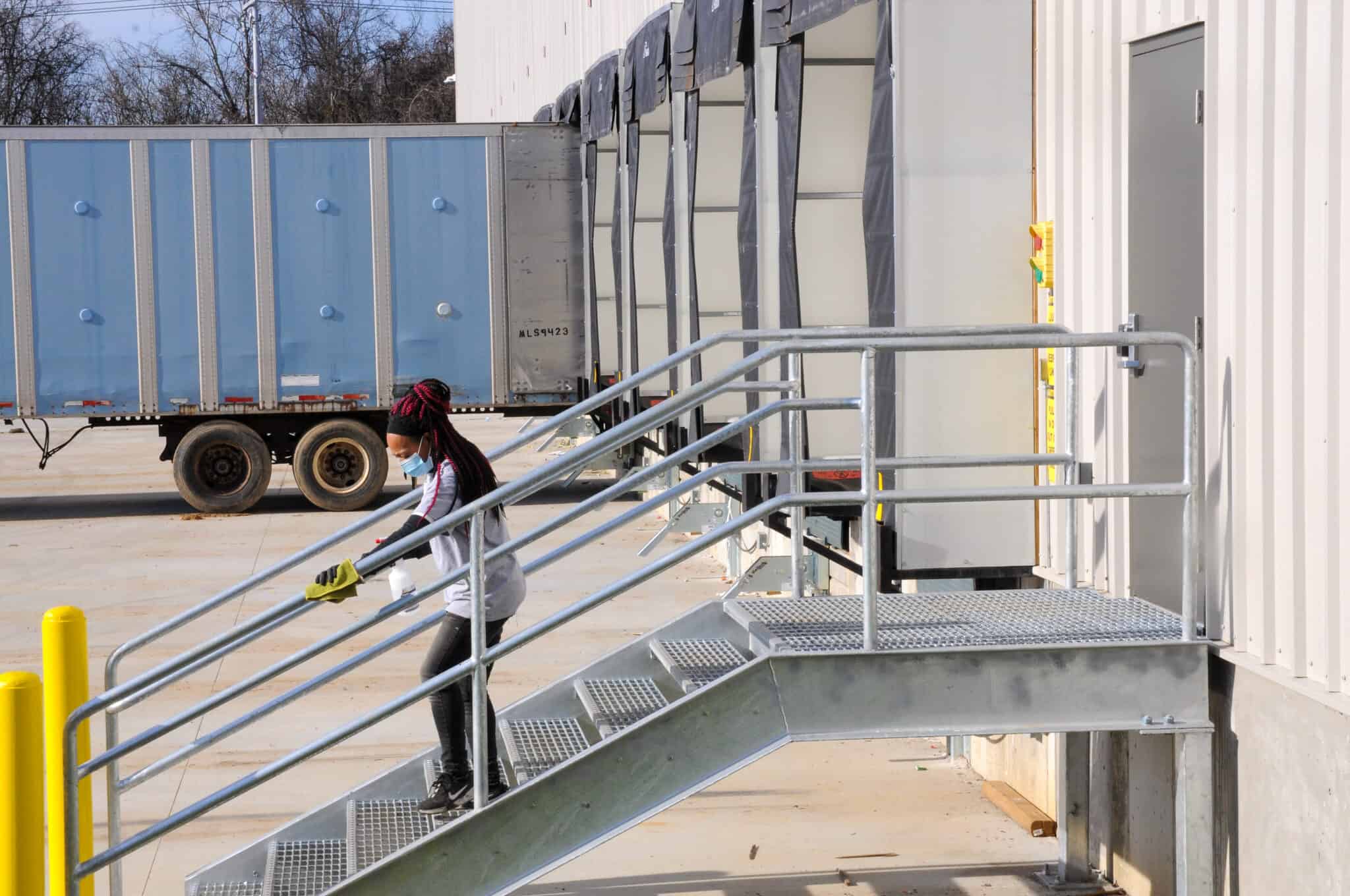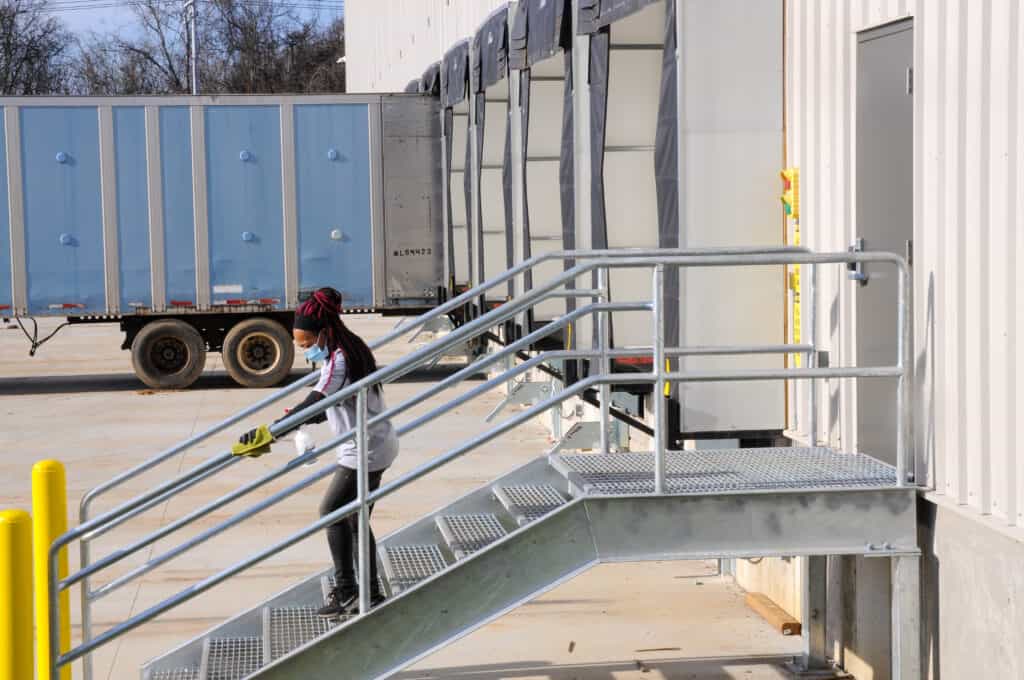 Floor loading vs. palletizing: when to choose each one
When considering floor loaded vs palletized shipping options, palletizing is an excellent choice for eCommerce shipping by freight in most circumstances. Your 3PL will process your inbound shipments more quickly without add-on processing charges. Your items will be secure, even on multi-modal journeys where pallets are transferred from ship to rail to truck.
However, floor loaded containers are sometimes the best choice. Here are some of the reasons you might choose them:
Shipping is expensive, and container space is at a premium, so you want to fill the container completely. The savings on shipping outweigh the additional labor costs of loading and unloading.
Your items are bulky and durable, so it's easier to stack them.
Items that can't be easily boxed are sometimes better suited for a floor load. (Odd-shaped items can often fit on pallets, however.)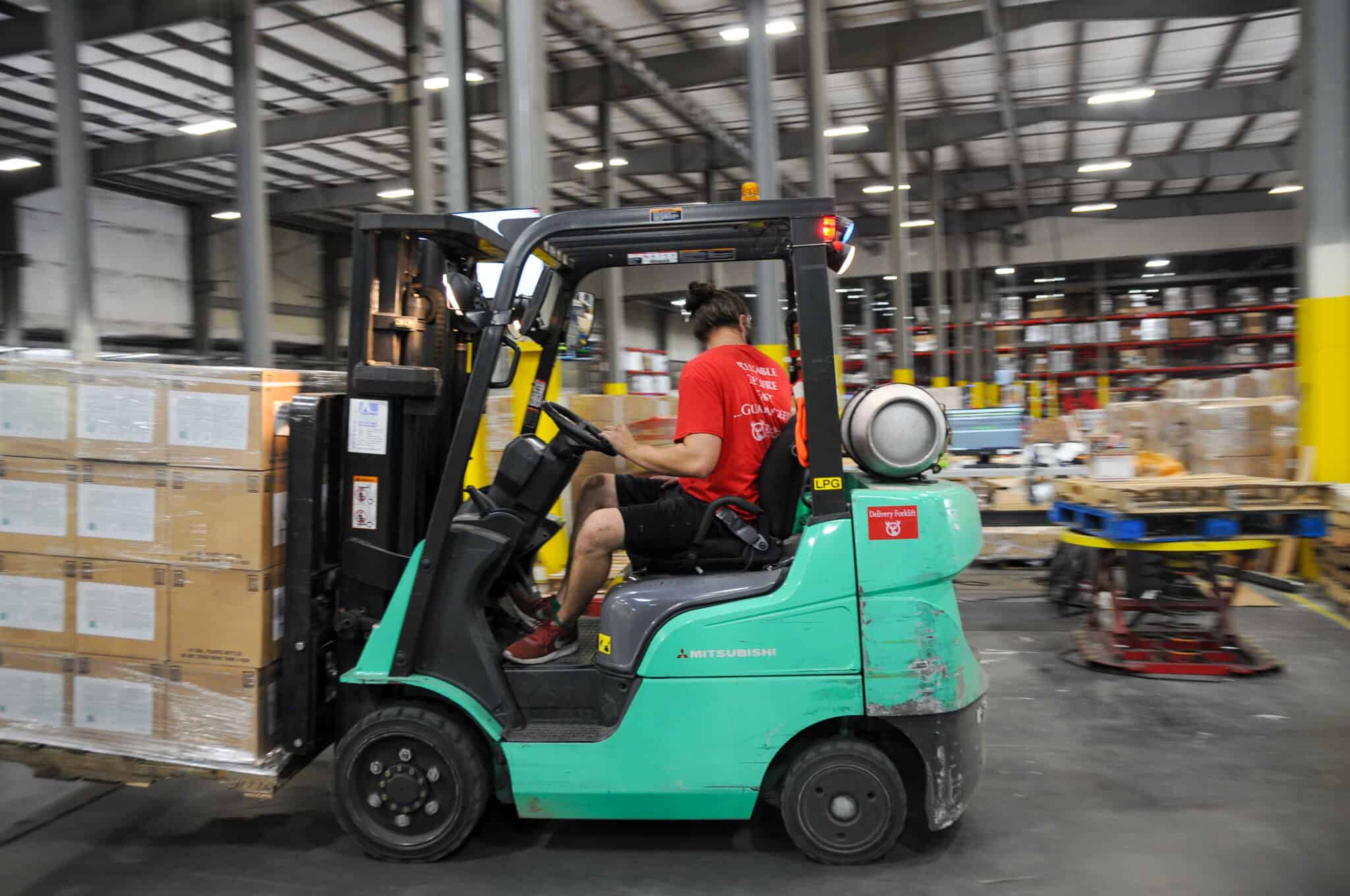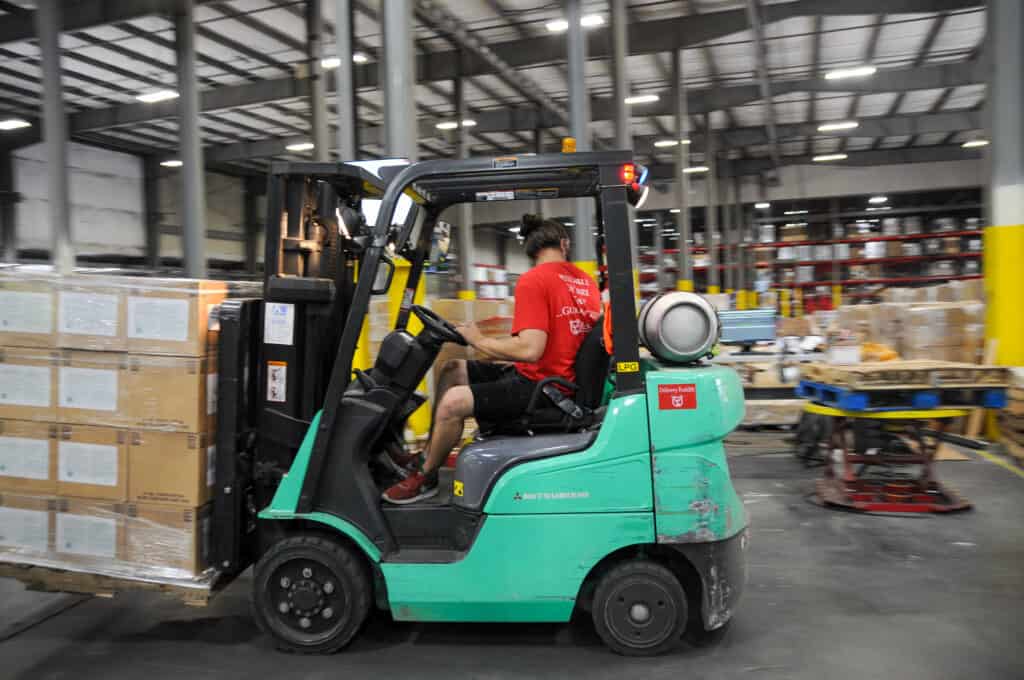 Fulfillment implications of inbound shipping in a floor loaded container
Pallets are quick to load and unload, so they can help keep your logistics costs low. At Red Stag Fulfillment, unloading inbound freight from a floor loaded container usually incurs an extra handling charge because the containers have to be unloaded by hand. It takes about five times longer to unload floor stacked freight than a container of palletized goods.
Whatever way you ship your products, Red Stag Fulfillment is here to help. Our goal is to figure out the best warehousing and fulfillment options for each client. We'd love to talk with you about how to get the most out of your shipping and fulfillment.