Editor's note: We've updated this article with the latest information for 2021. Since originally published, Amazon has introduced and updated new requirements, plus shifted service signups to an ongoing waitlist. For detailed questions about your business and to get a direct comparison for services currently available, such as Amazon Fulfilled by Merchant (FBM), contact Red Stag Fulfillment directly to speak with an expert. 
The Start of Seller Fulfilled 
Prime
When eCommerce behemoth Amazon launched its Seller Fulfilled Amazon Prime program in June 2015, it assured businesses that they would earn huge savings by qualifying their products for Prime's discounted shipping rates without having to store their goods in Amazon's FBA warehouses. That promise was great news for eCommerce companies outsourcing fulfillment with a 3PL outside of Amazon. Still, the opportunity posed new potential threats to the e-retailers and their fulfillment providers.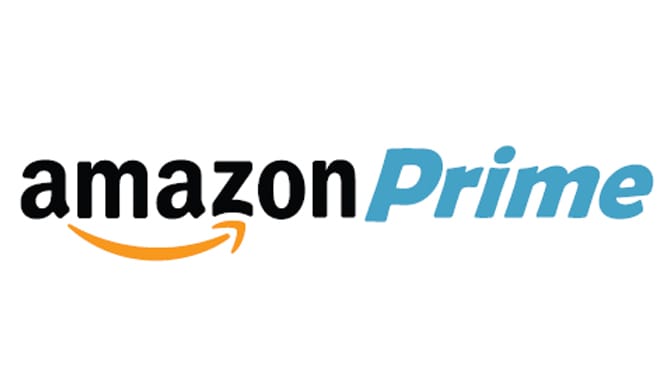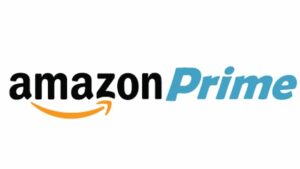 What was not stated in the advertising blitzes, though, is that return rates among Amazon Prime members are much higher than average, and there are problems with Amazon's claims about their shipping. 
No Guarantees with Amazon Seller Prime
Because the number of items qualifying for Prime shipment has dramatically increased, companies selling their products through Prime could see a massive spike in the number of returns.  
Another selling point was that participants would be able to take part in Amazon's negotiated shipping rates. Amazon, however, has a bit of a credibility problem when it comes to its shipping practices. In 2014, they were the subject of two lawsuits claiming that they encouraged sellers to inflate shipping prices. 
In an interview with the Wall Street Journal, Brad King of Webzom shared his experience of being wooed by Amazon to join its seller-fulfilled program. According to King, Amazon said it "would monitor his shipping performance and remove him from the Prime program if he fails to meet specified standards." 
This assessment makes an eCommerce business' choice of fulfillment partner even more critical. To keep the Amazon Prime badge listed with a product, 99% of orders must ship on time. Order cancellation rates (orders sellers must cancel before ship-confirmation due to a miscount of inventory, out-of-stock status, or other reasons) may never exceed 0.5% (down from 1.5% percent when we originally published this article).  
Amazon has continued to adjust these and other requirements, keeping sellers under the utmost scrutiny. A massive aspect of Amazon's customer loyalty rests in how much they trust products will arrive as promised and when promised. When a company's stats fall below Amazon's requirements, companies will instantly lose their Prime listings. If that happens, you'll have to work with Amazon to provide a plan to resolve the issue. Amazon then needs to review and accept it before you'll get Prime status back.
Getting help
Fortunately, Red Stag Fulfillment ensures that this situation will never happen to your eCommerce business with our  unprecedented fulfillment guarantees. 
Some of SFP's big winners have been the sellers of large and heavy products. They've avoided the high fees and shipping costs of moving products to an Amazon fulfillment center to take advantage of offering Prime services. Controlling fulfillment provides these sellers with greater flexibility to find shipping options that can lower prices for customers or increase profit margins. 
Red Stag Fulfillment has extensive experience working with eCommerce companies that sell heavy and oversized items. Just as no two individuals are the same, each business's needs are different. The RSF team works with its clients one-on-one. Unlike Amazon and other fulfillment companies, there are no hidden fees, setup fees, or long-term contracts. 
2021 Seller Fulfilled Prime performance metrics
Amazon continually updates its requirements for sellers to be eligible for Seller Fulfilled Prime. As of our update in March 2021, these are the currently listed requirements: 
99% on-time shipment rate

 

99% of orders must use Amazon's Buy Shipping services

 

97% on-time delivery rate of Prime orders purchased outside of Buy Shipping services

 

Cancellation rate of 0.5% or less

 

Nationwide delivery coverage for all standard-size products on Prime enabled shipping templates.

 

Weekend operation six days a week, including either Saturday or Sunday operation.

 

Weekend delivery for standard-sized Prime products six days a week, including either Saturday or Sunday delivery.

 

Meet 

Delivery Speed targets

 for One-Day and Two-Day delivery promises.

 
Amazon may soon require SFP sellers to offer a flat nationwide two-day delivery and expanded Saturday delivery coverage. That requirement, initially scheduled for February 2021, has been delayed to at least June 2021. 
The best way for an SFP seller to prepare for this change is to have both East Coast and West Coast fulfillment locations to reduce delivery times. Helping companies meet Amazon's increased requirements is one reason Red Stag is considering expansion to a new fulfillment center in California. 
Unfortunately, the waitlist is still waiting
As we update this article for 2021, we must note that your company can't use Seller Fulfilled Prime unless already approved for it. The service option has had a waitlist for many months and joining that waitlist only signs you up for announcements when enrollment reopens. 
Sign up for that waitlist here if you're interested in the program. It'll keep you up to date on the latest information and requirements. Meanwhile, it's time to get your fulfillment operations ready for those requirements. You want to be able to instantly integrate with Amazon and meet its fulfillment demands so that you can take full advantage from day one. 
Nothing in this article is meant to imply a legal relationship between Red Stag Fulfillment, LLC and and any company mentioned. Red Stag Fulfillment, LLC does not own any other company's trademarks referenced or included in this article. Information gathered for this article came from a mix of publicly available news and websites, websites of the companies mentioned, and direct communication with named companies.