Good eCommerce fulfillment is a kind of silent partner: Your clients won't mention it directly, and you might not give it much thought, but it's the quiet engine that powers growth in your online store. At Red Stag Fulfillment, we've seen this principle in action as clients expand their businesses once they start working with us. Some of our clients have shared how using Red Stag Fulfillment solved fulfillment problems, saved money, increased customer satisfaction, and helped their enterprises grow. 
Here are the basics of how 3PL services can help your business succeed and how using Red Stag Fulfillment has been our clients' secret sauce for success.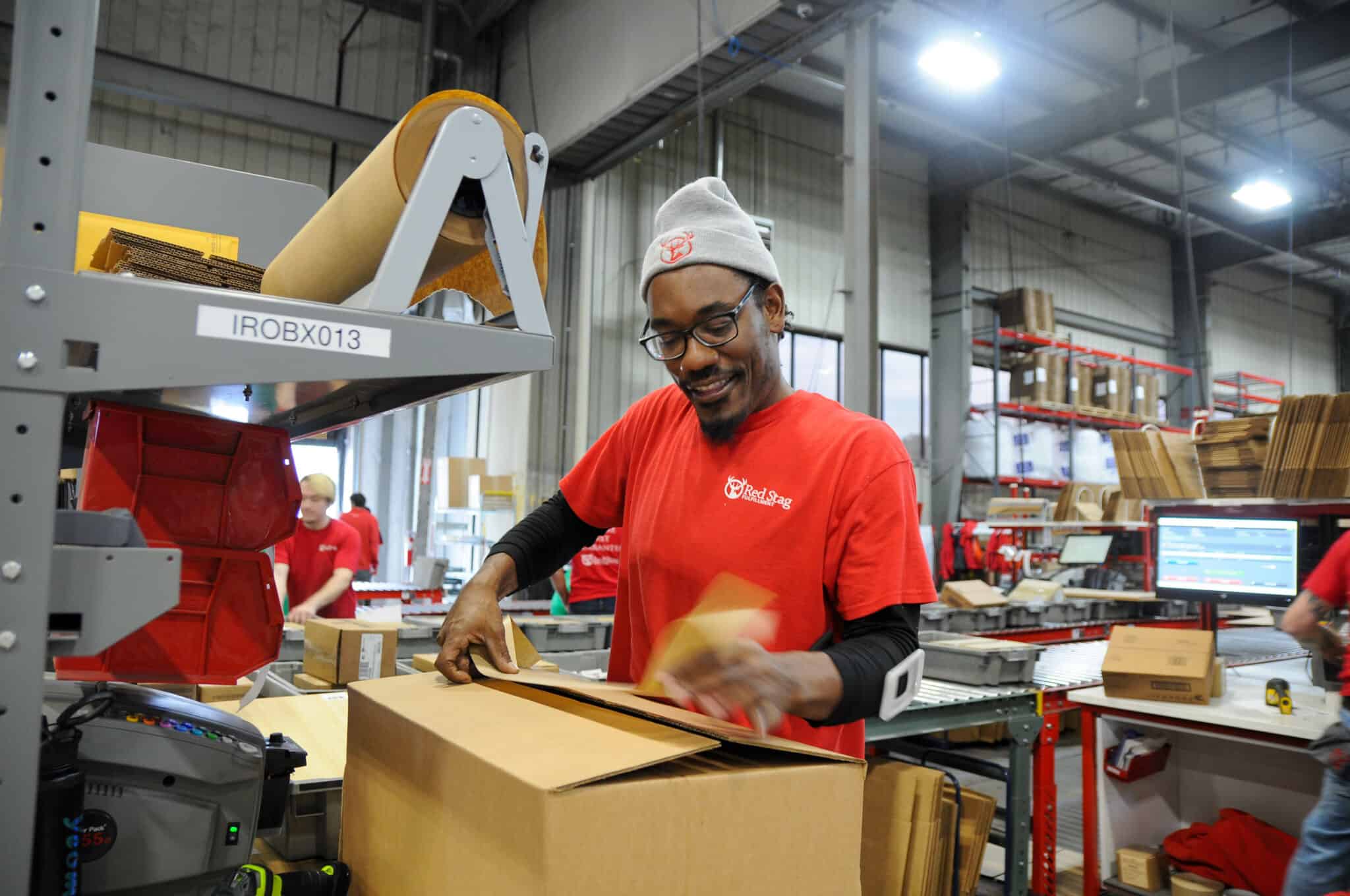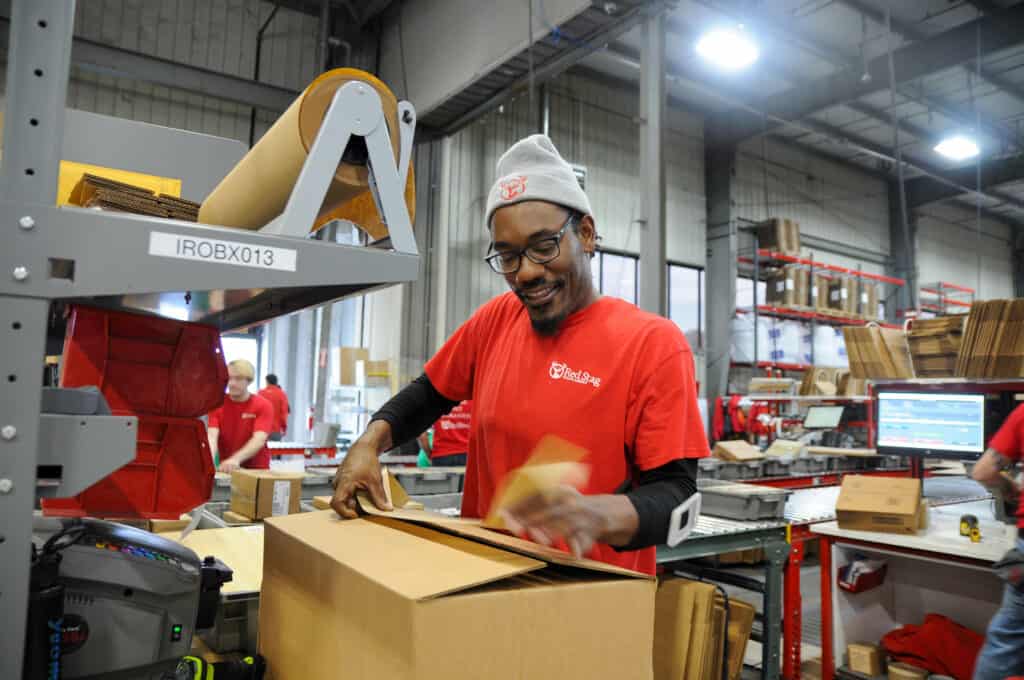 How excellent fulfillment helps businesses grow
If you're like most eCommerce entrepreneurs, you are primarily aware of fulfillment in the negative. When something isn't working, you hear about it. You might even need to travel to the warehouse to fix a problem yourself.
That's what happened to the eCommerce entrepreneurs who founded Red Stag Fulfillment. After a disastrous holiday season, they drove to their 3PL to see what they could salvage of misplaced inventory and unsent orders. They found a warehouse strewn with trash and staffed by demoralized workers. There had to be a better way to do fulfillment. Their budding businesses needed better fulfillment to grow. So, they founded Red Stag Fulfillment, a 3PL designed around the entrepreneurial spirit of emerging eCommerce companies like yours.
RSF's founders started the company with a clear idea of how not to run a fulfillment company and the principles at the heart of excellent fulfillment.
What NOT to do in fulfillment
You know your logistics are in trouble when you:
Regularly have to put out fires
Stress about holidays, special sales, and other peak fulfillment times because you're not sure your fulfillment center can handle the rush
Hear client complaints because of late orders caused by delays in picking and packing orders
Have a return rate that cuts into your profit margins because of mis-picks
Lose inventory to damage in the warehouse
Spend time on hold or wait days for a response from customer service at your 3PL
Find your fulfillment company isn't interested in responding to your questions or solving problems
Deal with the same issues over and over because your 3PL never really solves them
If any of this sounds familiar, your fulfillment is working against you, not for you. You need logistical excellence to nurture your business and help it thrive.
Third-party logistics features that foster growth
Clients using Red Stag Fulfillment get the benefit of the founders' experience. We sweat over every detail of every order to provide nearly error-free fulfillment. Here are some of the features of our 3PL services that help our clients' businesses succeed:
Fulfillment guarantees that ensure we provide the service level we promise
Zero shrinkage means that we don't lose or damage your products and, on the infrequent occasions when a mishap occurs, we pay to replace your stock
Unmatched accuracy rates: In 2021, we had 99.965% on-time fulfillment, 99.976% order accuracy, and 99.991% inventory accuracy
Fast customer service, including a response from a human within a few hours and, in most cases, a resolution to the issue soon after
Your problems are our problems. We won't leave you on your own in a jam, even if we didn't cause the problem. We go above and beyond to ensure your order fulfillment flows smoothly with no delays
Almost all logistics services consist of setting up robust systems for pick and pack fulfillment and ensuring the systems continue to operate without interruption. But, without the support of an excellent 3PL like Red Stag Fulfillment, that small percentage where issues arise can cause significant problems that ripple through your supply chain.
Using Red Stag Fulfillment helps our clients thrive
At Red Stag Fulfillment, we are in the business of supporting business growth because we know if your company expands, so does ours. We've seen the power of top-notch fulfillment, as clients who transferred their business to us have seen their sales volume soar. But don't take our word for it. Here are their stories.
Homestead Brands: The right logistics partner was a growth catalyst
When Homestead Brands started using Red Stag Fulfillment, the business was called Lori Wall Bed. For the first seven years of their business, the brand, owned and operated by brothers Kyle and Brenden Marquardt, sold only this innovative, space-saving Murphy bed. But, in 2021, with the solid foundation of reliable fulfillment from Red Stag, they added a product to their line, and Homestead Brands was born.
Before using Red Stag Fulfillment, the Marquardts struggled with a 3PL that didn't have proper procedures to handle their oversized product. As a result, the warehouse damaged and misplaced their merchandise.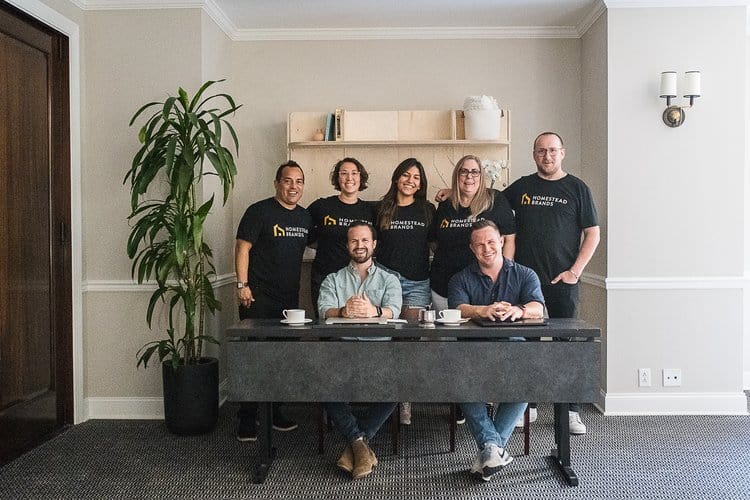 In Homestead Brands' first three years of working with RSF, the company grew by 10X and was named to Inc. Magazine's list of fastest-growing companies in 2021.
"Part of growing a business is finding the bottlenecks and being able to open up those flows so that when you 10X, you can do so without the operational bottlenecks. Having someone like Red Stag who has the team, the know-how, and the experience to help you remove those obstacles is crucial. I don't think Red Stag alone is going to cause you to grow, but Red Stag will absolutely help you grow by adding capacity and removing those restrictions." — Kyle Marquardt
Isle Surf and SUP: RSF lets them focus on their core business
Isle Surf and SUP, founded in 2004 in San Diego, is one of the world's top brands making surfboards and paddleboards. In the beginning, the brand self-fulfilled from a warehouse next to its company headquarters, but fulfillment was challenging and "not a profit center," says company president Steve Mariucci. "Over time, we learned that we are a surf and paddleboard brand, not a warehouse and fulfillment company."
After vetting several fulfillment companies, Isle Surf and SUP started working with Red Stag Fulfillment in 2018. Instead of shipping from San Diego, the brand now reaches its national customer base faster using Red Stag Fulfillment's Salt Lake City and Knoxville warehouses. But the biggest benefit is that it can focus on making the best surf and paddleboard equipment on the market.
"The bottom line is we are no longer constrained by operational bottlenecks, and we are focusing on improving and growing the fundamentals of our business. That is: creating great products, providing our customers with world-class service, and continuing to build and market the Isle brand." — Steve Mariucci
Pop-A-Shot: Reviving a legacy brand with help from Red Stag Fulfillment
Founded in 1981, Pop-A-Shot was a wildly popular arcade basketball game in the 1990s. But, by the time the company's current owner and CEO, Tony Stucker, bought it in the 2010s, sales had dwindled to just a few hundred per year.
Under Stucker's leadership, Pop-A-Shot started selling to the home market, seeing a dramatic increase in sales. But when the company started using Red Stag Fulfillment, it was still very small. Stucker felt confident that his products would get treated with the same care as those of larger clients — and then Pop-A-Shot became a larger client. The company has seen a 20,000% increase in unit volume and a 40X growth in revenue.
"Red Stag Fulfillment has been exactly what I'd hoped for when I started. I never envisioned that we would have had this much growth — and they have grown with us seamlessly." — Tony Stucker
Kellyco Metal Detectors: Fast service and accuracy give the company confidence
Kellyco, the top retailer of metal detectors in the U.S., was an early adopter of eCommerce (after being a mail order brand) and an early client of Red Stag Fulfillment. "Their focus on quality translates to the entire experience as you're walking the warehouse," says Kellyco president Sean McGinnis. "The employees take pride in their work, and you can see it every day. What they do and the way that they do it allows us to focus on what we're best at."
McGinnis appreciates the same-day fulfillment service that gets orders out the same day if they're placed by 5:00 pm Eastern Time. And he likes knowing that his inventory is in capable hands. "I have incredible confidence based off of their security technology that everything that is in their system is in the warehouse," he says.
"We don't want to just go out and find the cheapest partner. We're interested in finding the ones that create the best customer experience for our end customers, and that's why we think [Red Stag Fulfillment] is a great fit for us." — Sean McGinnis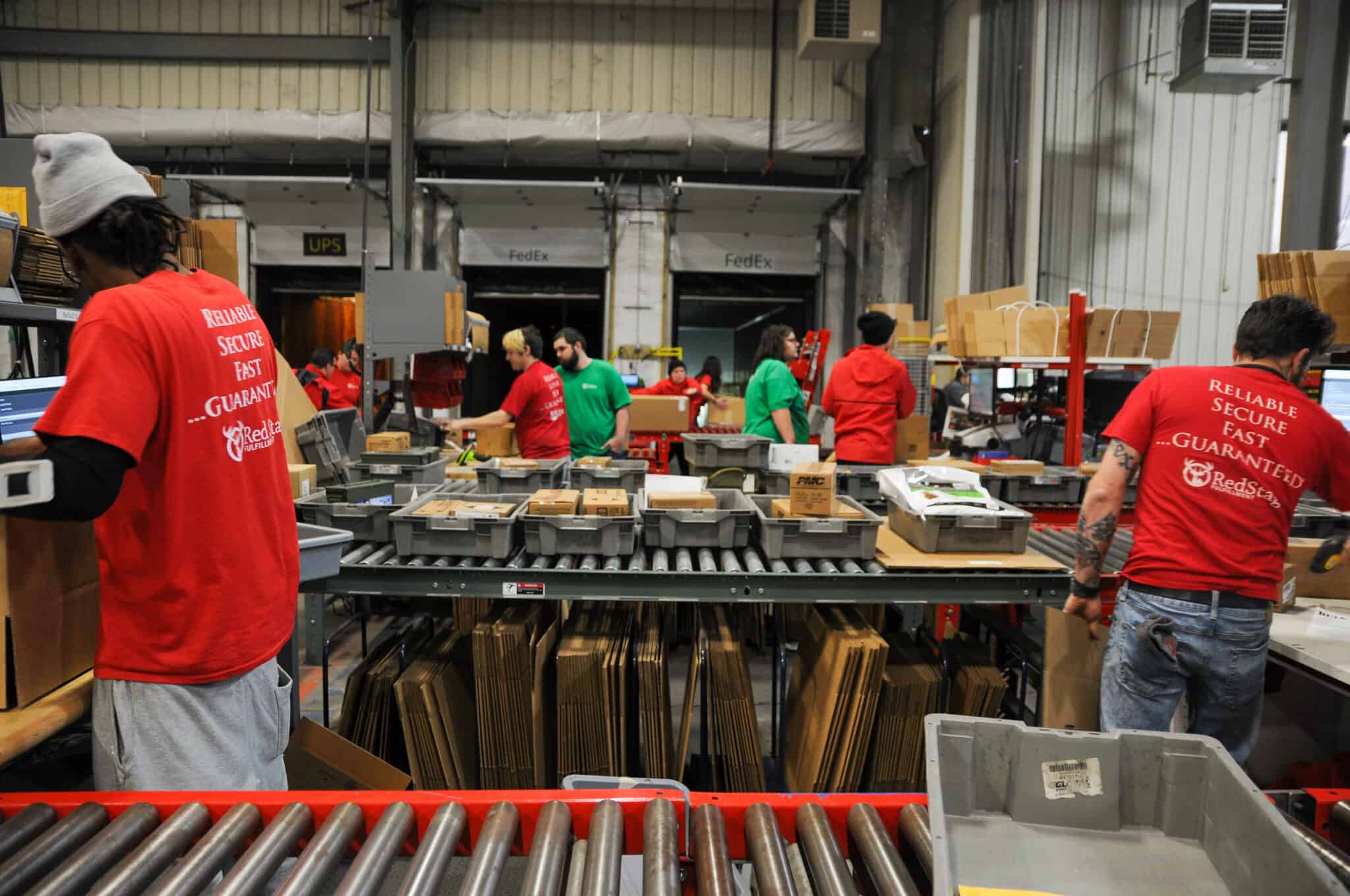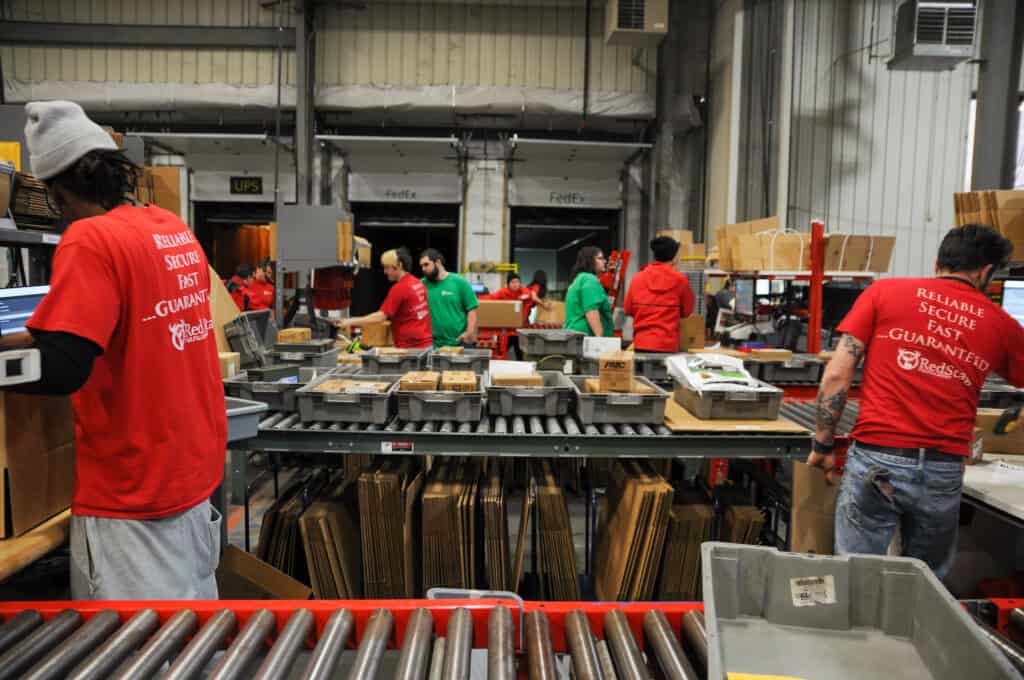 What does your eCommerce company need to succeed?
When you position your eCommerce enterprise for growth, you need operations that support expansion. As our clients can attest, using Red Stag Fulfillment provides a solid foundation to grow your online business.
We're here to help when you're ready to break out.


More about using Red Stag Fulfillment to grow your company: