Most brands focus on the elements of eCommerce fulfillment that directly impact their customers, such as pick and pack fulfillment and delivery times. However, excellent logistics start even before you ship inventory to the warehouse. If you use 3PL for your order fulfillment, getting the receiving process right is an essential first step.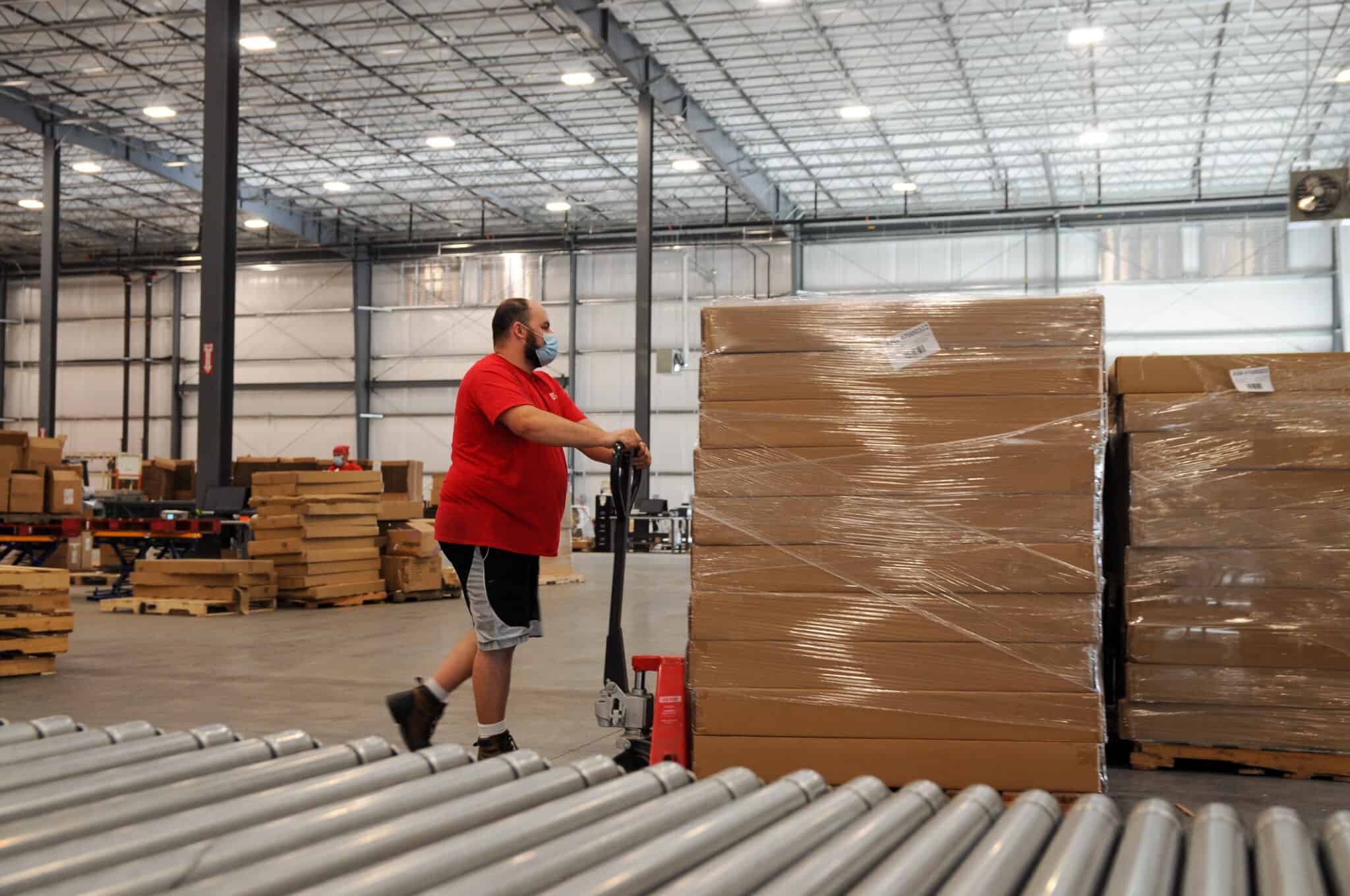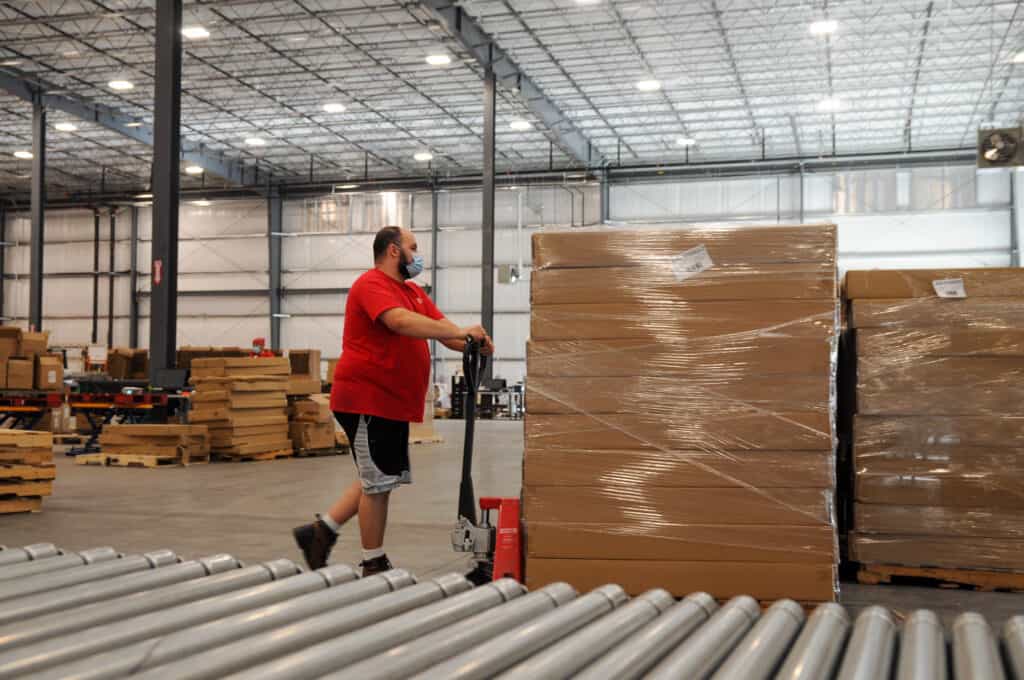 Receiving seems simple — you place an order with your manufacturer, and pallets or a whole container get dropped off at your 3PL. But what happens once your pallets hit the receiving dock can make a huge difference to your operations and profitability. Improving your receiving processes can reduce inventory shrinkage, improve inventory management, prevent backorders, and increase the speed of your order handling. 
Steps in a typical 3PL receiving process
Every fulfillment company will have unique processes and procedures. However, you'll find these basic steps in the receiving process at most 3PLs.
Advance paperwork
The advance paperwork is the part that you need to do before your wholesale shipment reaches your 3PL. At Red Stag Fulfillment, we use an advance shipping notice, or ASN; other 3PLs may have different terms for this paperwork. When your manufacturer lets you know that your order is in transit, you should complete whatever form your warehouse uses for advance notice of incoming stock.
The ASN is crucial because it tells the warehouse three things:
You're sending an order. That gives your 3PL a heads up to be prepared to receive your shipment. It's particularly helpful if you work with your freight forwarder to get a date and time window when the truck will arrive with your inventory. That allows the fulfillment center to reserve dock time for you and process your order more quickly. 
The incoming order belongs to your company. The ASN allows the warehouse staff to quickly and accurately process your inventory.
Whether the shipment matches what you ordered. The receiving crew may be able to identify discrepancies between what you ordered and paid for and what merchandise was shipped.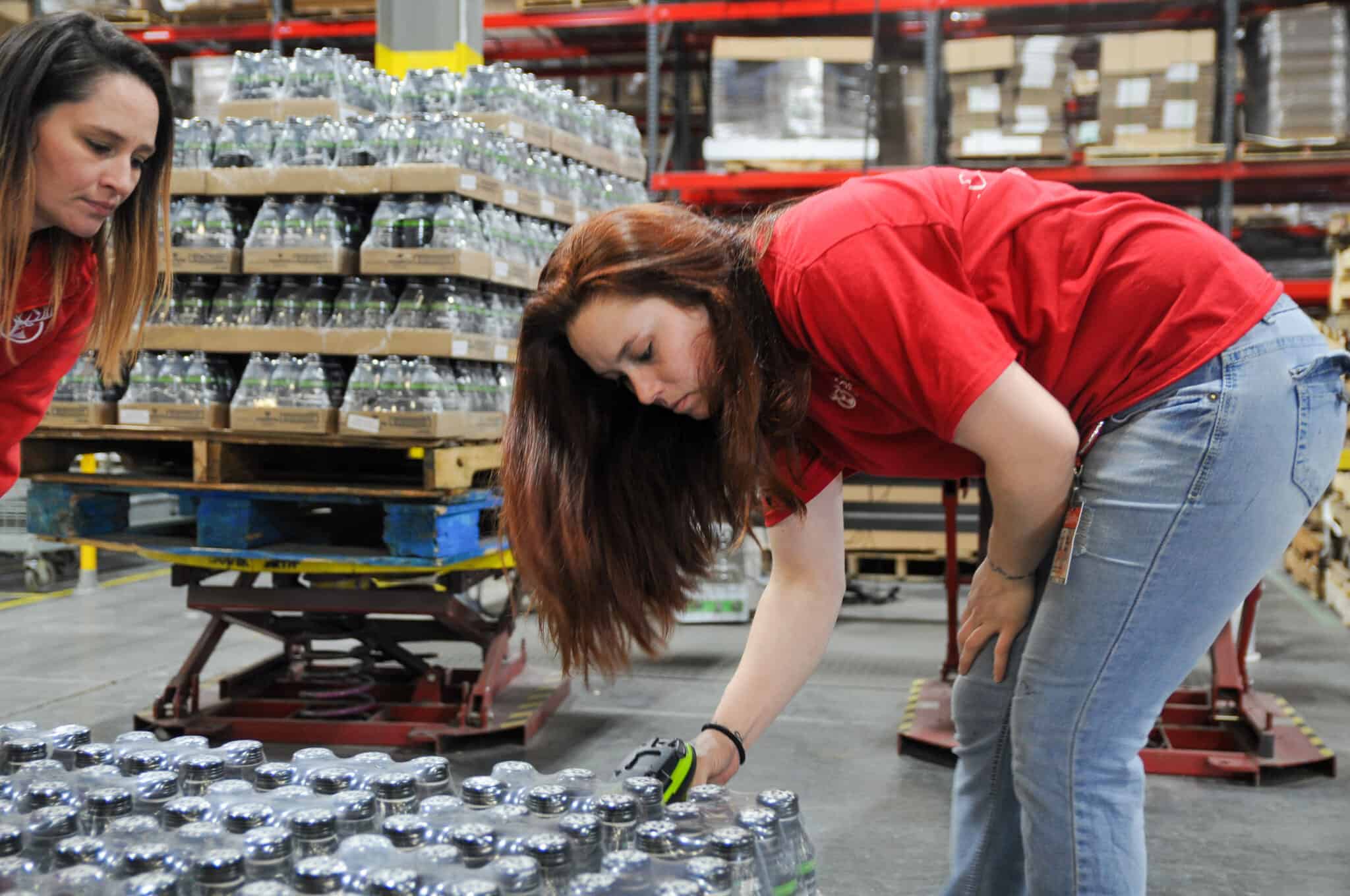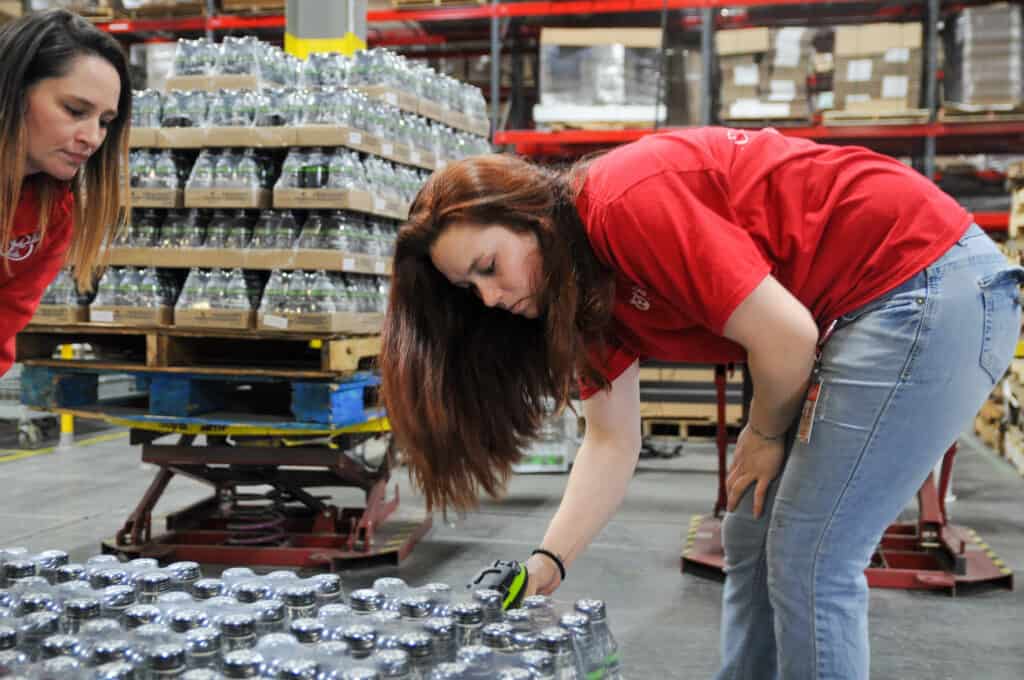 Check incoming stock against the system
The warehouse staff will check your shipment against the information you supplied. That could be a spot check to ensure the SKUs match your paperwork or a more thorough review of your shipment. The inbound dock is also where the warehouse team can pull any items that got damaged in transit.
Place inventory in the warehouse
Once your inventory has been confirmed in the warehouse management system, it will get placed in the warehouse, ready for the picking process. Shelving products in a fulfillment warehouse is a careful and deliberate process. Every SKU has an assigned location mapped in the WMS, so pickers can easily find the items they need to fill orders. Each product is placed in an area calculated to work with the warehouse's picking methodology and allow fast order fulfillment.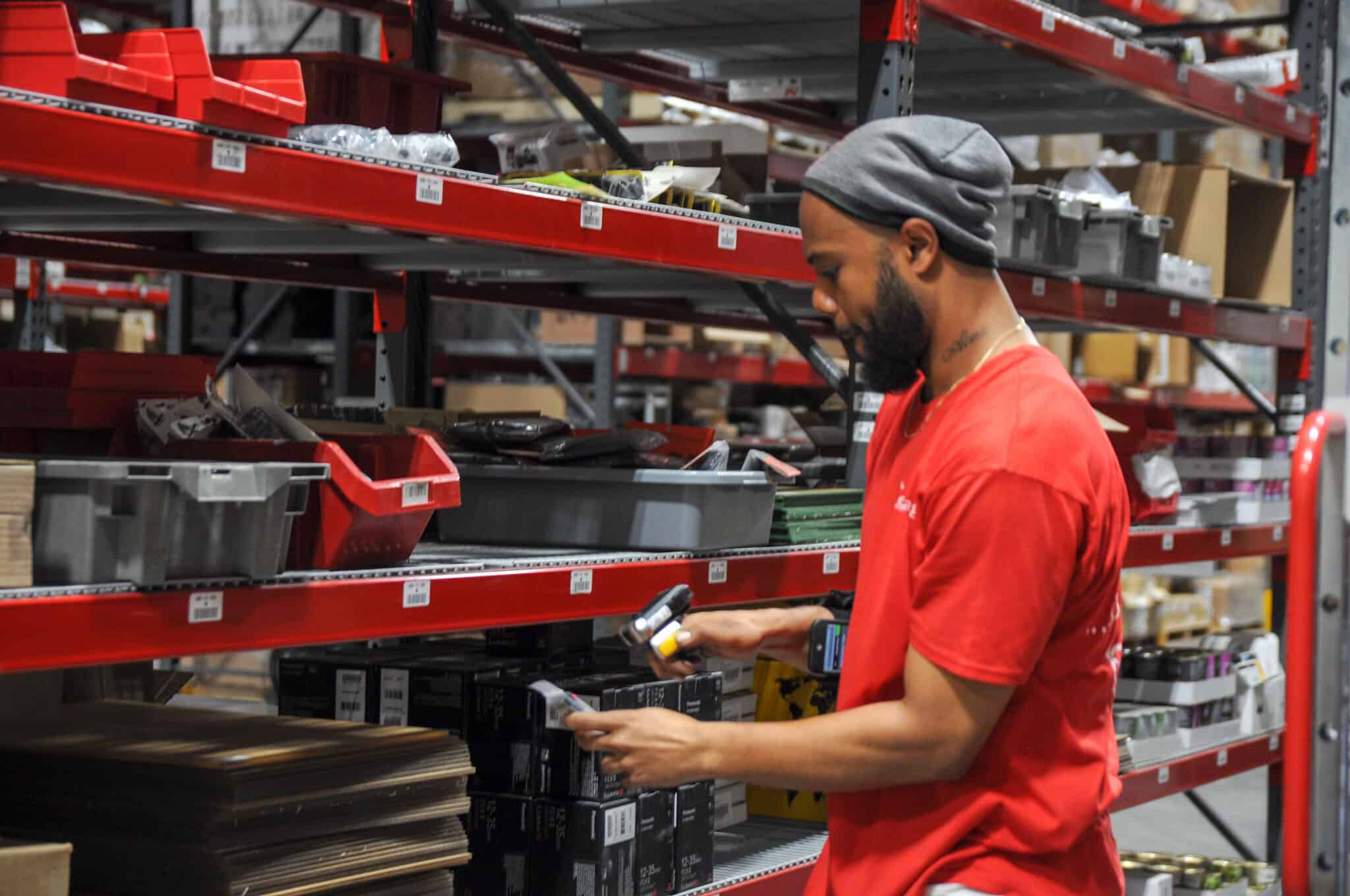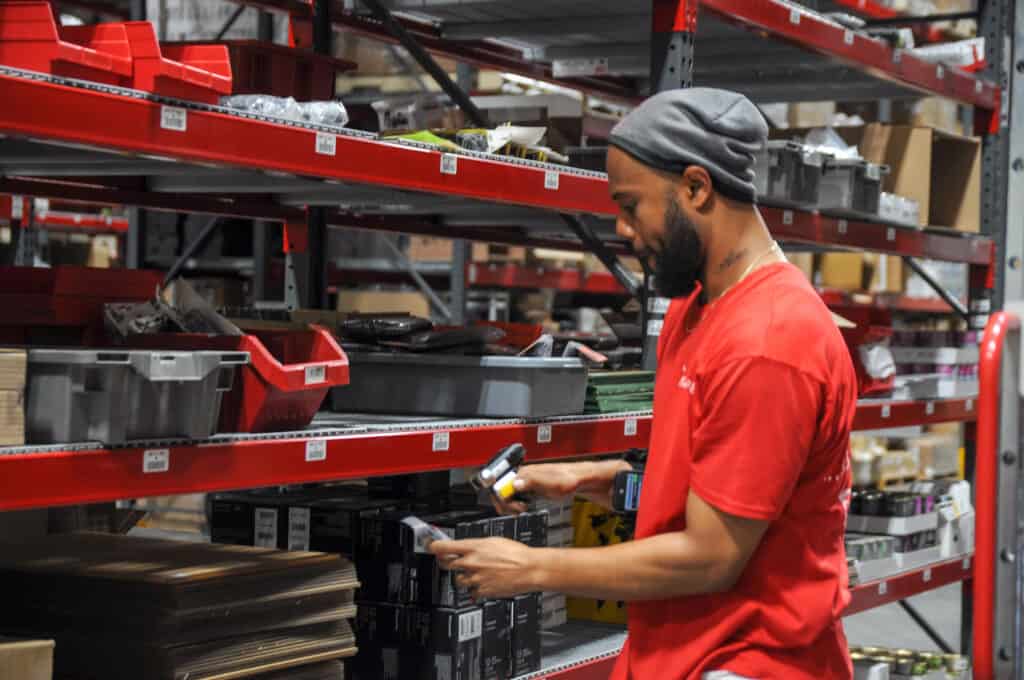 Where problems can occur in receiving
The biggest receiving headache in a busy warehouse is when shipments sit on the receiving dock for days because the staff is too busy to log items into inventory or because your shipment is a low priority. That's one of the issues that some sellers have reported with Amazon FBA.
In some cases, whole pallets of stock can go missing. The inventory may have arrived at the warehouse, but no one knows where it is. Your ASN can help prevent this because unidentified shipments are more likely to be misplaced. However, a 3PL with good quality control shouldn't lose pallets.
A more subtle problem is when an order is short. If your stock gets logged into the system without a careful check, you've got instant shrinkage and your inventory is wrong before your SKUs even hit the shelves. That's shrinkage that will come out of your profits since most 3PLs have a shrinkage allowance in their contracts.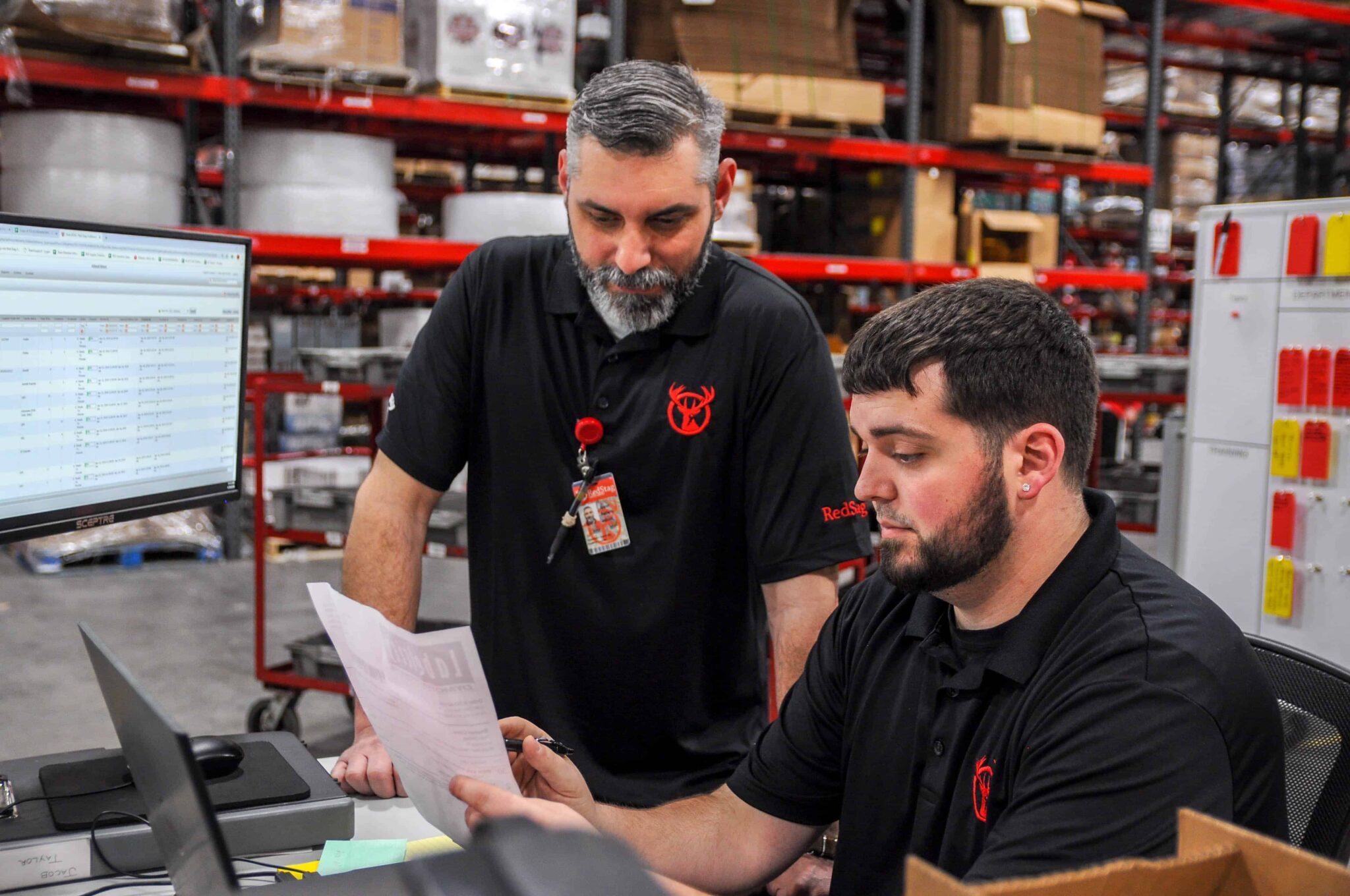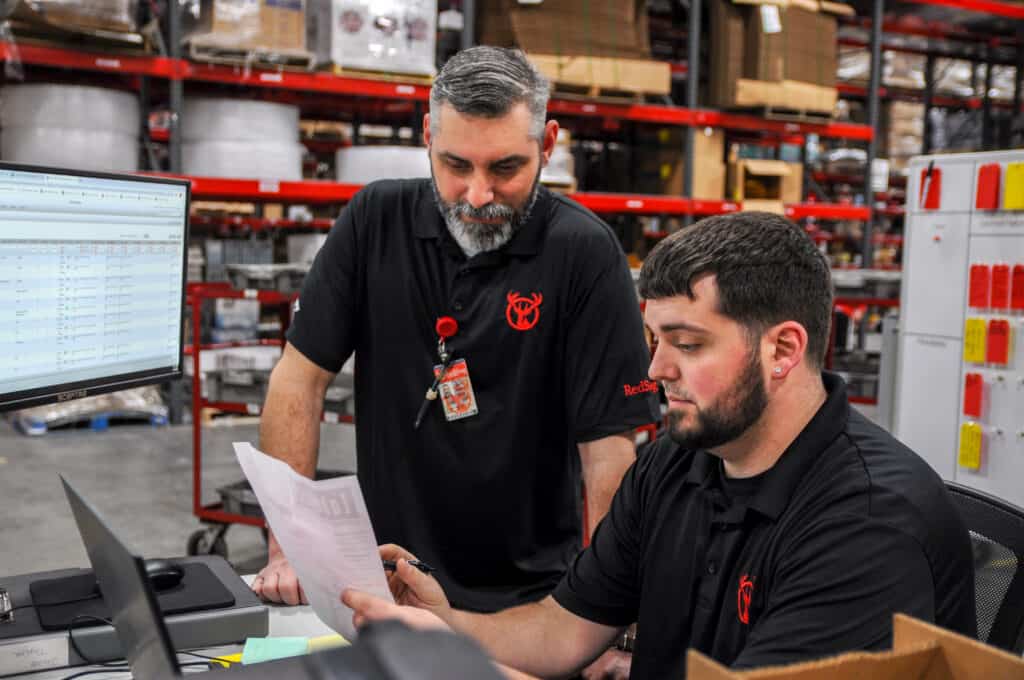 The Red Stag Fulfillment receiving process
Fortunately, the receiving process is one of the areas in which Red Stag Fulfillment stands out from other 3PLs. Red Stag's Knoxville General Manager, Sam Hughett, shared the secrets of the Red Stag difference.
Check for mis-shipments
Red Stag Fulfillment guarantees accurate fulfillment, so our warehouses must ensure everything is correct from the moment your products reach the receiving dock.
"The big thing we do differently in receiving is we scan everything that comes through the door, so we catch a lot of manufacturer's errors," Hughett says. "If it's wrong after we receive it, we're liable for it."
Red Stag Fulfillment's zero shrinkage allowance policy means we're responsible for inventory once it reaches our shelves, so we check every shipment against the ASN to make sure it's correct. We check for damage, weigh pallets, and take photos. We let you know right away if anything doesn't match up, so you can resolve the problem and get an accurate count of what's in your active inventory.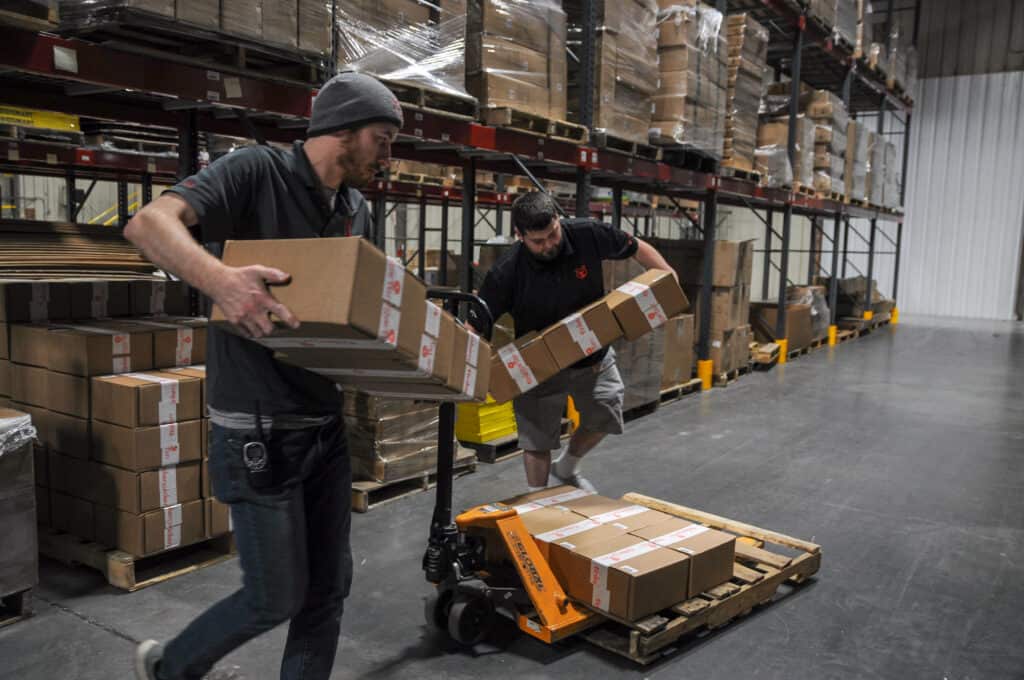 Identify exceptions in the receiving process
An exception happens when the stock in a shipment doesn't match what's listed on your ASN. At Red Stag Fulfillment, our processors do a blind count. They don't know what's on the ASN, so their count is not influenced by what they expect to see. If there's a possible exception, a supervisor does a recount.
For example, Hughett says, "You send us an ASN that has 100 boxes of shoes on it, and when we receive it, it has only 90 boxes of shoes." That's a shortage. If we didn't find the shortage, your inventory would show 100 pairs of shoes when in reality, you were 10 short. That shortage could have caused you to wait too long to reorder and end up with backorders or orders you can't fill because of the missing shoes. And, if you find out about the issue right away, you can get a credit from your manufacturer, so you don't pay for shoes you didn't receive.
"I think our accuracy is second to none," Hughett says.
Hughett noted that the receiving process can sometimes find overages. For instance, the shoe order could have 120 boxes instead of 100. The RSF crew will note that, too, and let you know. Goods that arrive damaged show up as shortages because our crew will hold those aside instead of putting them into inventory.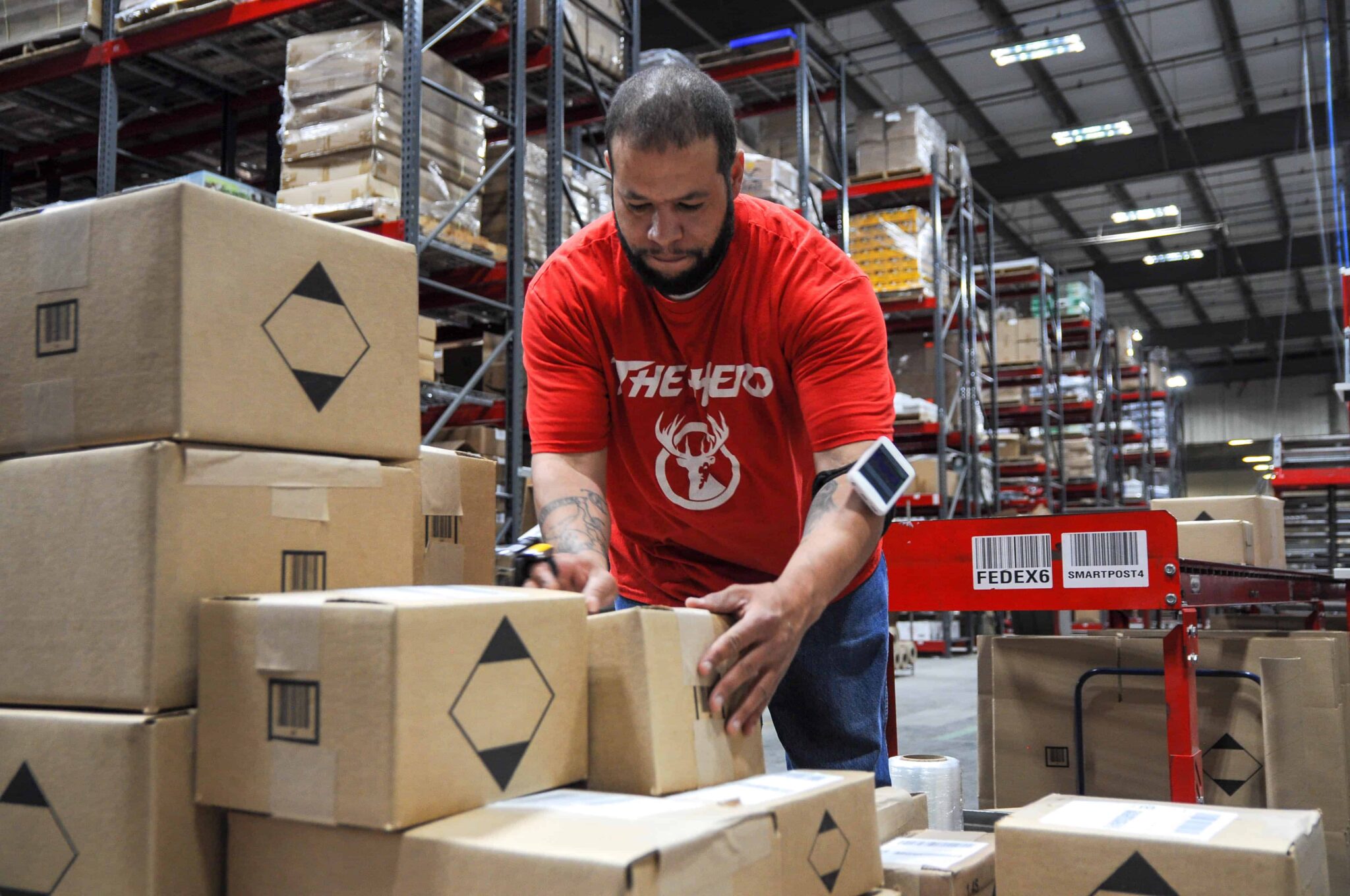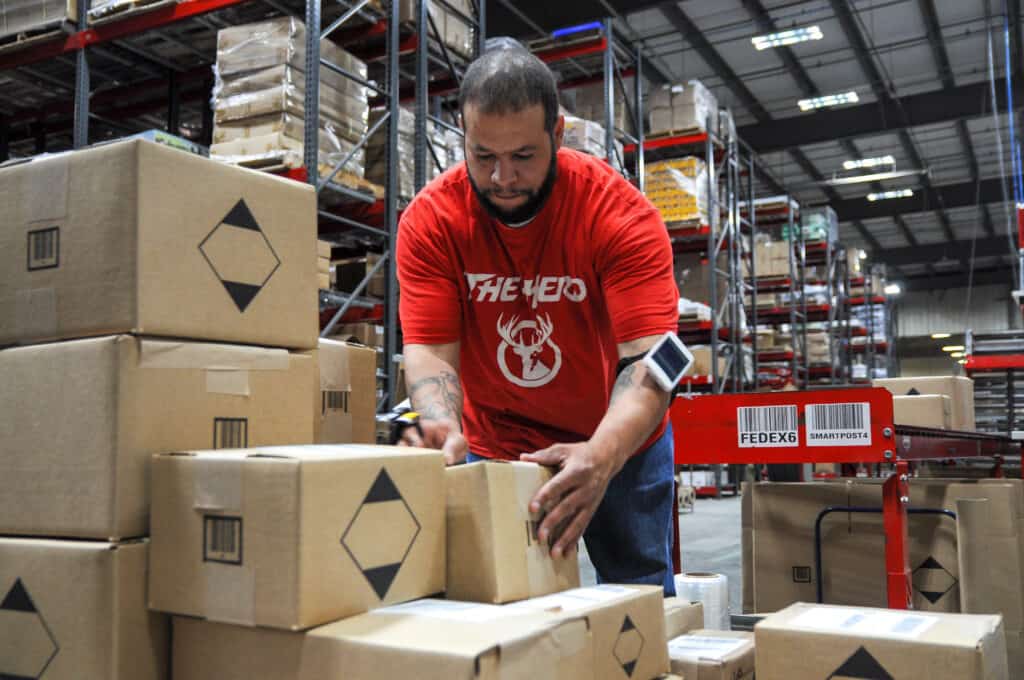 Dock-to-stock guarantee
One of Red Stag Fulfillment's guarantees is that we will move your inventory through the receiving process and into stock within two business days. Our receiving process ensures that your products are moved into active inventory quickly so they are ready to sell.
Cross-docking to fill backorders
Sometimes, you can't avoid backorders. Perhaps you have a hot product that sells faster than you can manufacture it. Red Stag Fulfillment has a solution for that, too. We have added cross-docking capabilities to our receiving process. When a shipment of a backordered product arrives, our processors can label the orders right on the receiving dock and move them across the warehouse to be shipped. That takes several days off your customers' wait to get their orders.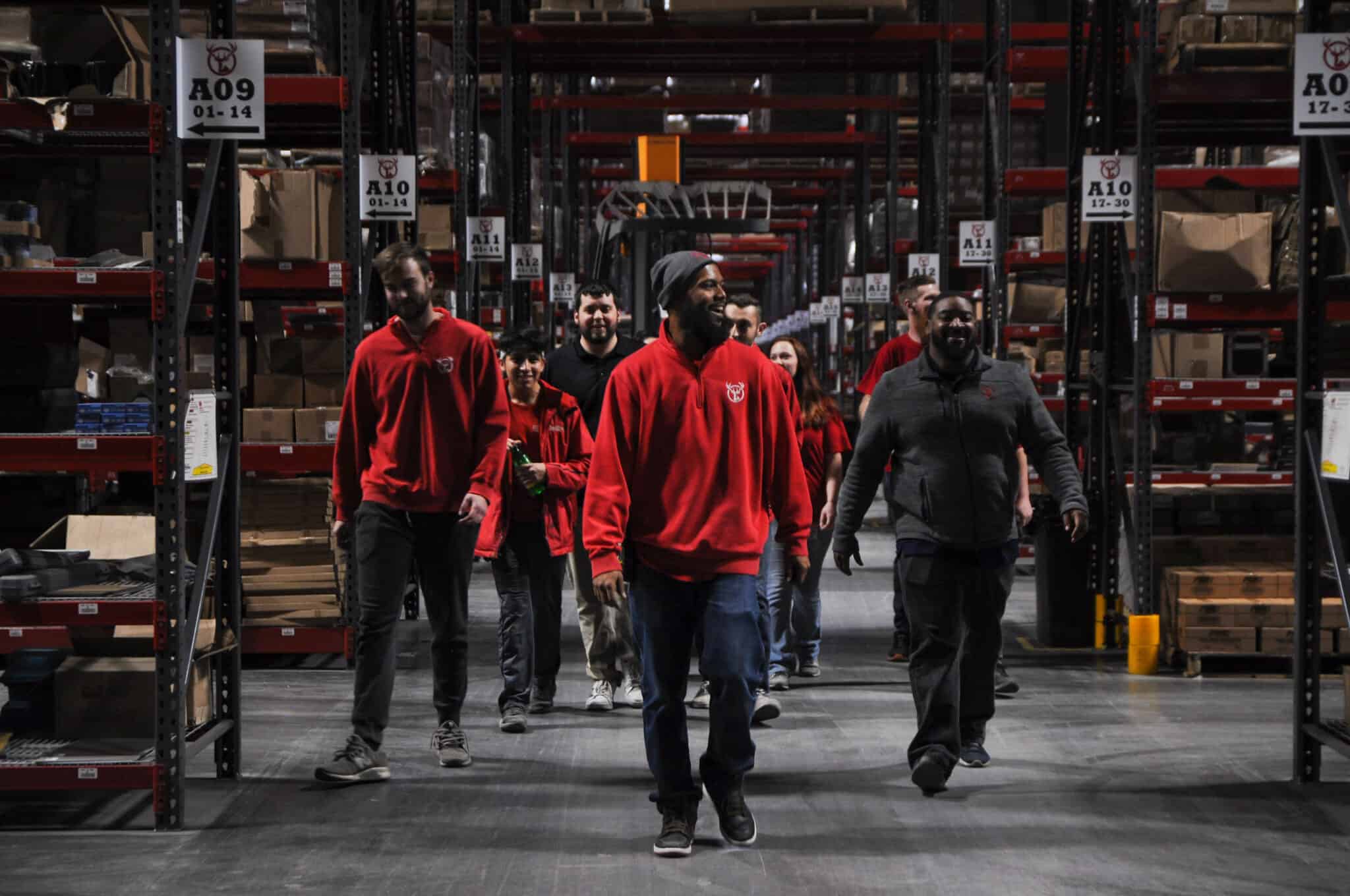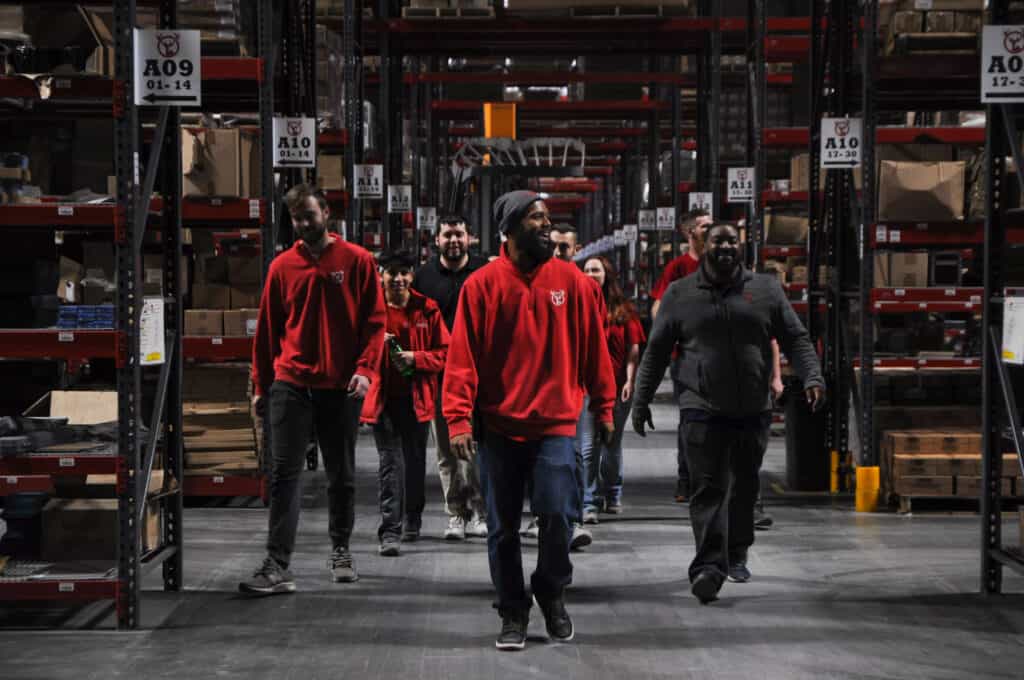 The benefits of working with RSF don't end with our receiving process
The Red Stag Fulfillment difference starts with our receiving process and ends with your satisfied customers. We have procedures to ensure accurate order picking and shipping. 
We have seen how our top-notch 3PL services help eCommerce companies grow and scale their businesses. If you're ready for third-party logistics that you don't have to think about, give us a shout.
More about Red Stag Fulfillment's processes: