Subscription boxes are one of the hottest categories in eCommerce, forecasted to reach $1.5 trillion by 2025. Creating subscription boxes is all about how to find subscription box suppliers suppliers. And it's crucial to understand how subscription boxes make money as well. Consumers are signing up for eCommerce subscriptions for everything from beauty products to meal kits and toys. Some subscription boxes deliver custom products. But many include a curated set of products that can be sourced from wholesale subscription box suppliers.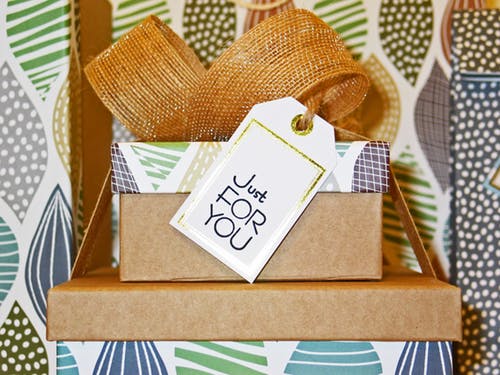 If you've ever asked yourself, How do subscription boxes get their products?, here's a guide to get you started.
How to get products for subscription boxes
A subscription box is a promise to deliver items on a set schedule. You need to deliver on that promise, and your products need to be top quality. Otherwise, your subscribers may cancel. Dealing with the churn of constantly bringing on new subscribers is costly. So you need to find high-quality subscription box suppliers that you can rely on to deliver.
The first step is to identify the type of subscription box you want to offer. Will you send everyone the same box each month or give your customers a choice? Are you sending unique subscription boxes that you can only source from one supplier? Or could you buy your items from multiple wholesalers?
The next step is to do market research to understand your customer base. This will help you find subscription box products that meet their expectations. It's important to be clear about what you will offer and who will want to buy it.
Working with your ideal price point and your startup budget, you can move on to identifying the best sources for your subscription box products.
Free vs. paid subscription box products
Subscription boxes can make money in two ways: free vs. paid products. The paid products model involves selling merchandise you buy wholesale or manufacture yourself. The free model involves creating boxes filled with free samples.
Some eCommerce retailers and entrepreneurs have built successful subscription boxes with free products. Manufacturers that work with subscription box suppliers may be willing to give you free samples as a way to get new products in the hands of consumers or to reach new markets. Your subscribers get the chance to become tastemakers by trying new items and spreading the word.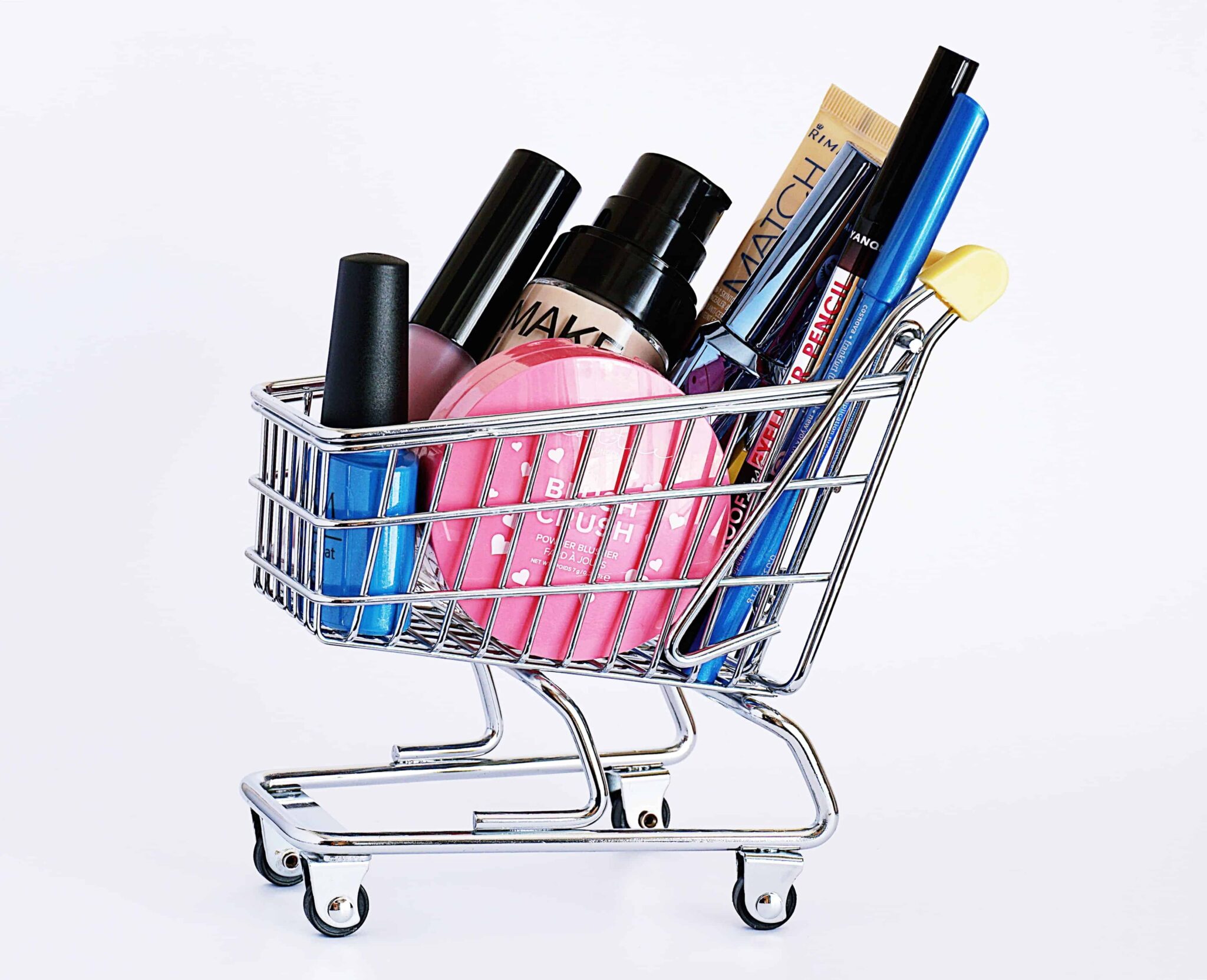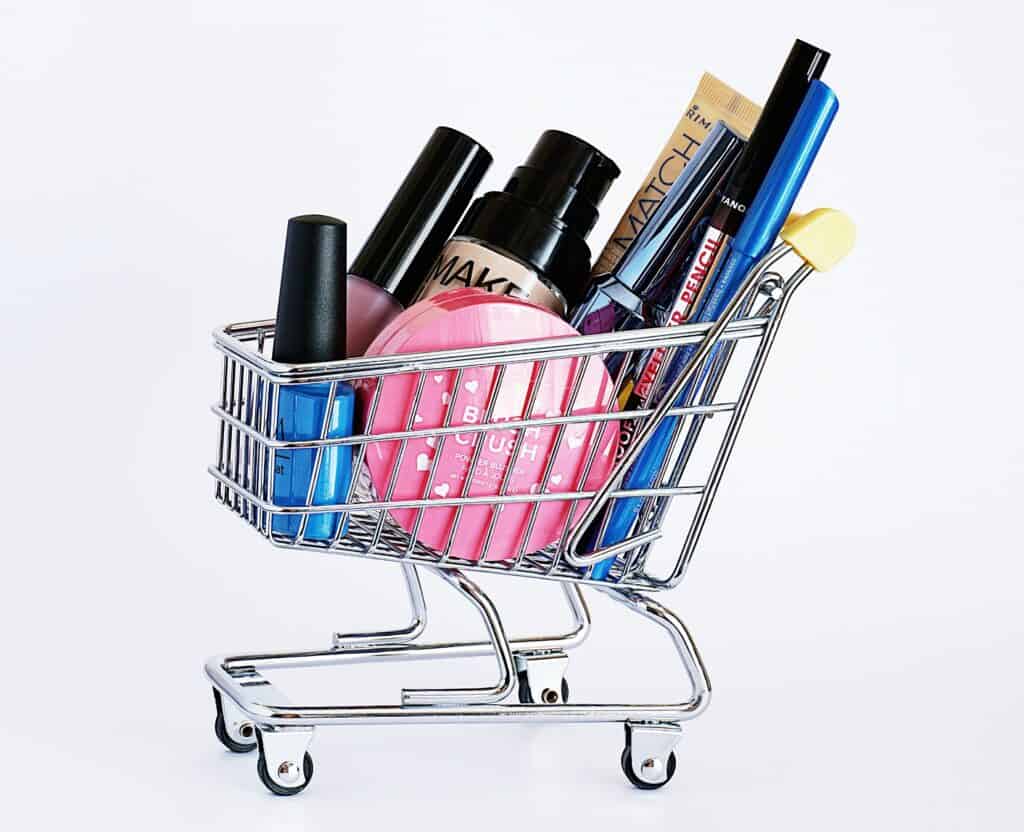 Building your subscription box business on free products is appealing because it significantly lowers your overhead. You can offer customers better price points or increase your profit margins, or both. Leveraging free products is an excellent way to ensure that your subscription box business makes money.
However, there are also significant downsides to the free product model. First, you have to sign up a set of brands that see the benefits of giving you free product to include in your boxes each month. Second, you have less control over your supply chain. When your subscription box suppliers aren't getting paid, it's easier for them to place a lower priority on getting product to you. In addition, you may have less control over what goes into your box.
That doesn't mean this model can't work. One innovative company even created wholesale subscription boxes that put trade show samples in a box for retailers.
Pros of free products:
High profit margins
Low startup costs
Cons:
Less reliable supply chain
Less control over the contents of your subscription box
Dropshipping subscription boxes
If you don't have a lot of capital to start your business, another option is dropshipping. With dropshipping, your products aren't free, but you don't have to pay for them until they are sold. In the dropshipping subscription box model, you also save on warehousing fees. Plus, you never have unused merchandise left over.
When you sell drop shipped products, your subscription box supplier warehouses the products. You don't purchase inventory until the supplier ships your orders. Here, subscription box suppliers also do the order fulfillment and ships directly to your customers. You won't put down money up front and only end up paying for the products that get sent out in your boxes. Essentially, costs are tied to what you use not what inventory you keep just in case.
Businesses pay higher prices when dropshipping subscription boxes, but have less overhead overall. And you have less control over subscription box packaging and fulfillment. However, dropshipping could be a good way to get your subscription box business off the ground. As long as you're careful about pricing and have a clear understanding of how subscription boxes make money, dropshipping is a viable option.
Pros:
Small investment needed to start your business
Cons:
Higher wholesale costs/lower profit margin
Less control over packaging and fulfillment
How do subscription boxes make money?
A subscription box eCommerce business makes money from paid subscriptions. Your subscribers don't know whether you buy products to fill the boxes, curate a collection of free samples, or use dropshipped products. To make a profit, you must charge more than the cost of the products (if any) plus fulfillment and shipping.
It's critical to calculate all the costs of creating your subscription box, including shipping to your 3PL, storage, packaging and infill, kitting, pick and pack services, and shipping to your subscribers. And don't forget returns. Work with your fulfillment partner to ensure that you understand all these costs so you can factor them into your subscription pricing.
Types of subscription box suppliers
Thanks to the internet, there are an almost infinite number of places to find subscription box products. Here are three main sources.
Wholesalers
Buying wholesale subscription box products is the classic retail business model. This wholesale products model works well for boxes that give people common supplies they need to replenish, such as makeup or hair care products. If you sell major brands, you can develop relationships with multiple distributors to make sure your supply chain is uninterrupted. That gives you protection in case one of your subscription box suppliers is backordered.
However, you can buy almost anything wholesale. Do an internet search for wholesalers of the types of products you want to offer.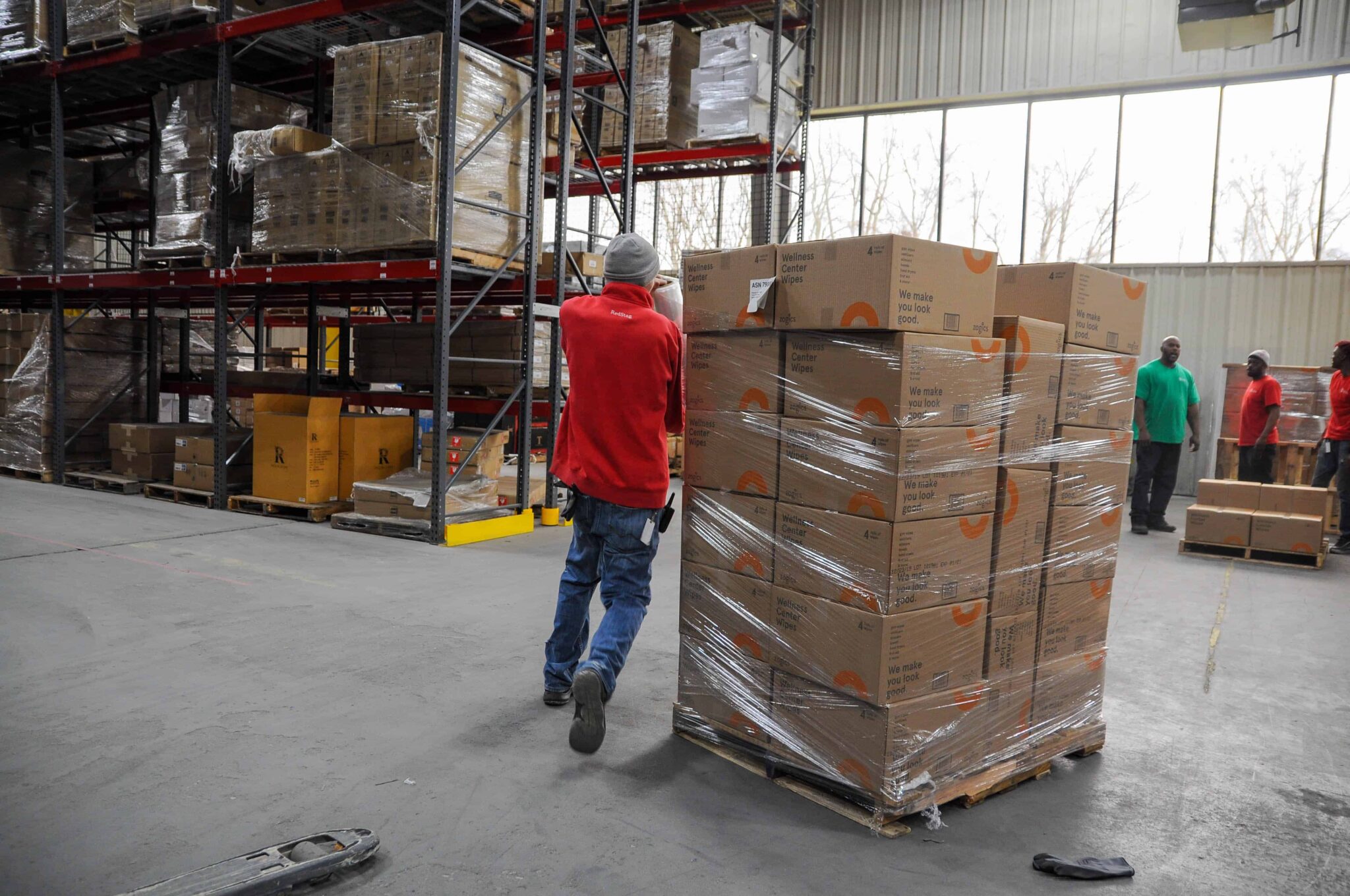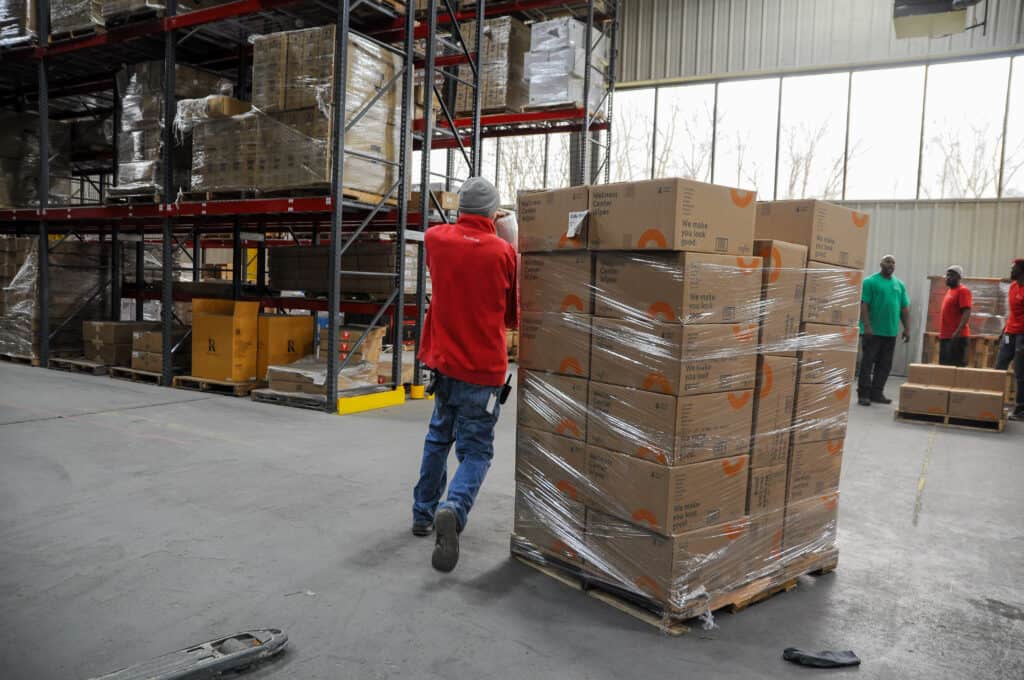 If you develop a relationship with your subscription box suppliers, you might eventually have them make custom products for you. However, if you want to offer unique products, there is another route to finding subscription box products that may work even better.
Makers
One winning box idea is to surprise your subscribers with different hand-crafted quality products each month. You could create a local artists subscription box to highlight and promote makers from your region. Or you could curate unusual and interesting products from around the world.
Online platforms like Etsy make it easy to connect with a wide variety of makers.
Another way to find interesting handmade items is to put out the word that you are looking for new subscription box products. Be as specific as possible about what you're interested in so you can attract the right vendors.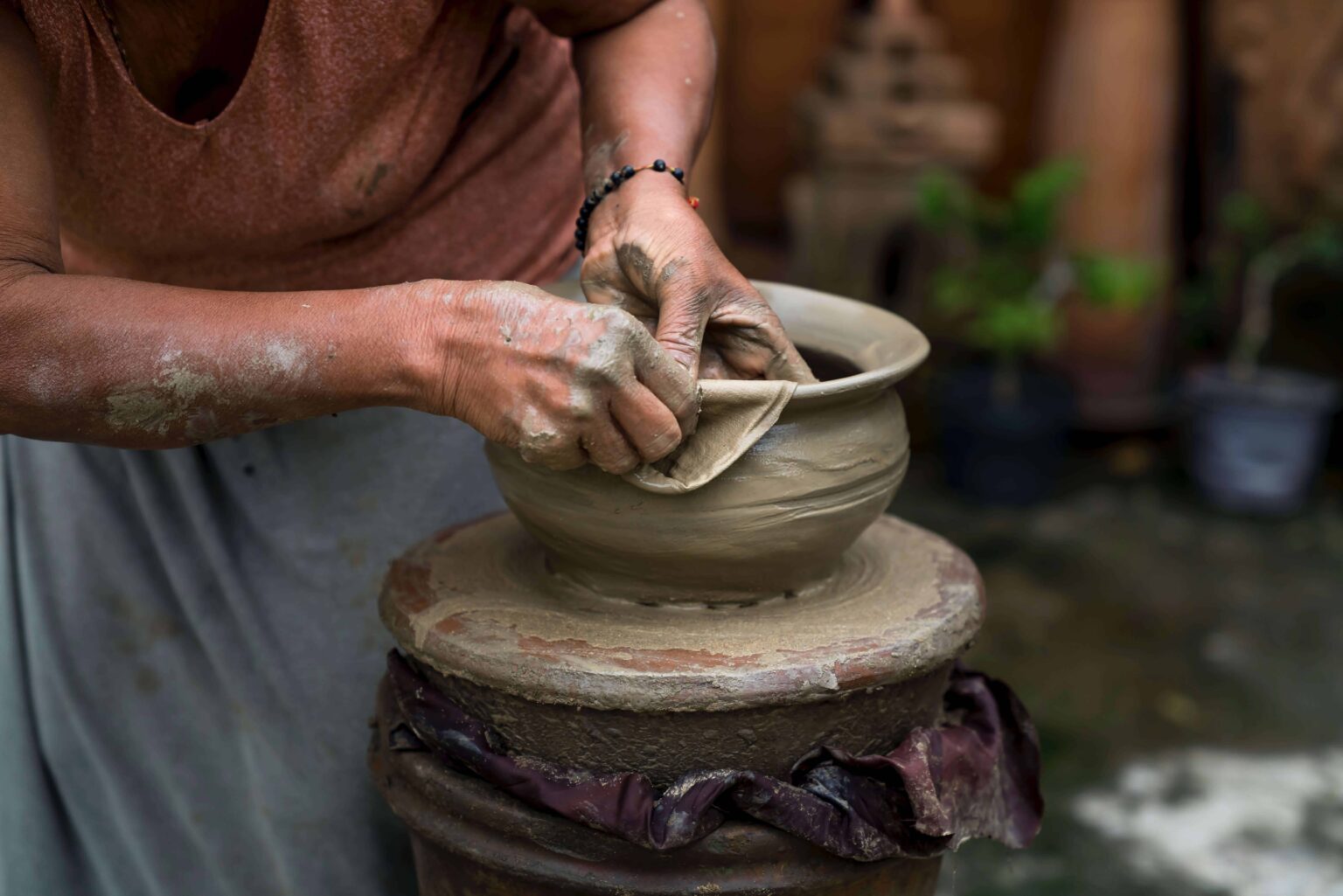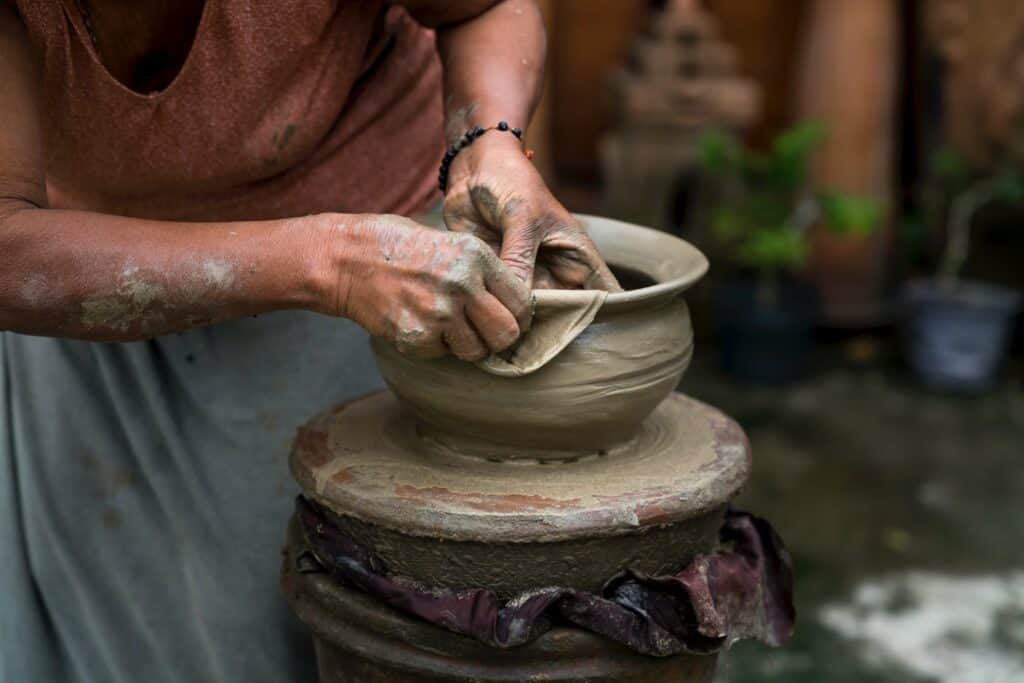 Working with the artists who make the products that go into your boxes can be both rewarding and frustrating. When you buy in quantity, most artisans will give you wholesale or discounted pricing, so you have room for markup. Makers can create custom subscription boxes found only in your subscription boxes, which could help you win new customers. At the same time, small businesses may be more susceptible to challenges that lead to delays. If you're sourcing hand-thrown mugs, you might not have inventory on time if the potter's kiln breaks or she gets sick.
Retailers
Buying items from retailers and reselling them may sound crazy. However, there are several ways this kind of procurement strategy can work for eCommerce subscription businesses.
If you're able to get a good price buying at retail, you can still mark up the products you include in your box. If you've shopped at local stores like Costco, you have seen this in action. Small shops can buy bulk containers of, for example, bags of chips and resell them at a profit. You can also find deals at retail on Alibaba and Amazon.
Selling across borders can also allow you to buy retail and still mark up your products. The retail price for handcrafted placemats in Peru might be low enough to allow you to include them in your box of kitchen essentials.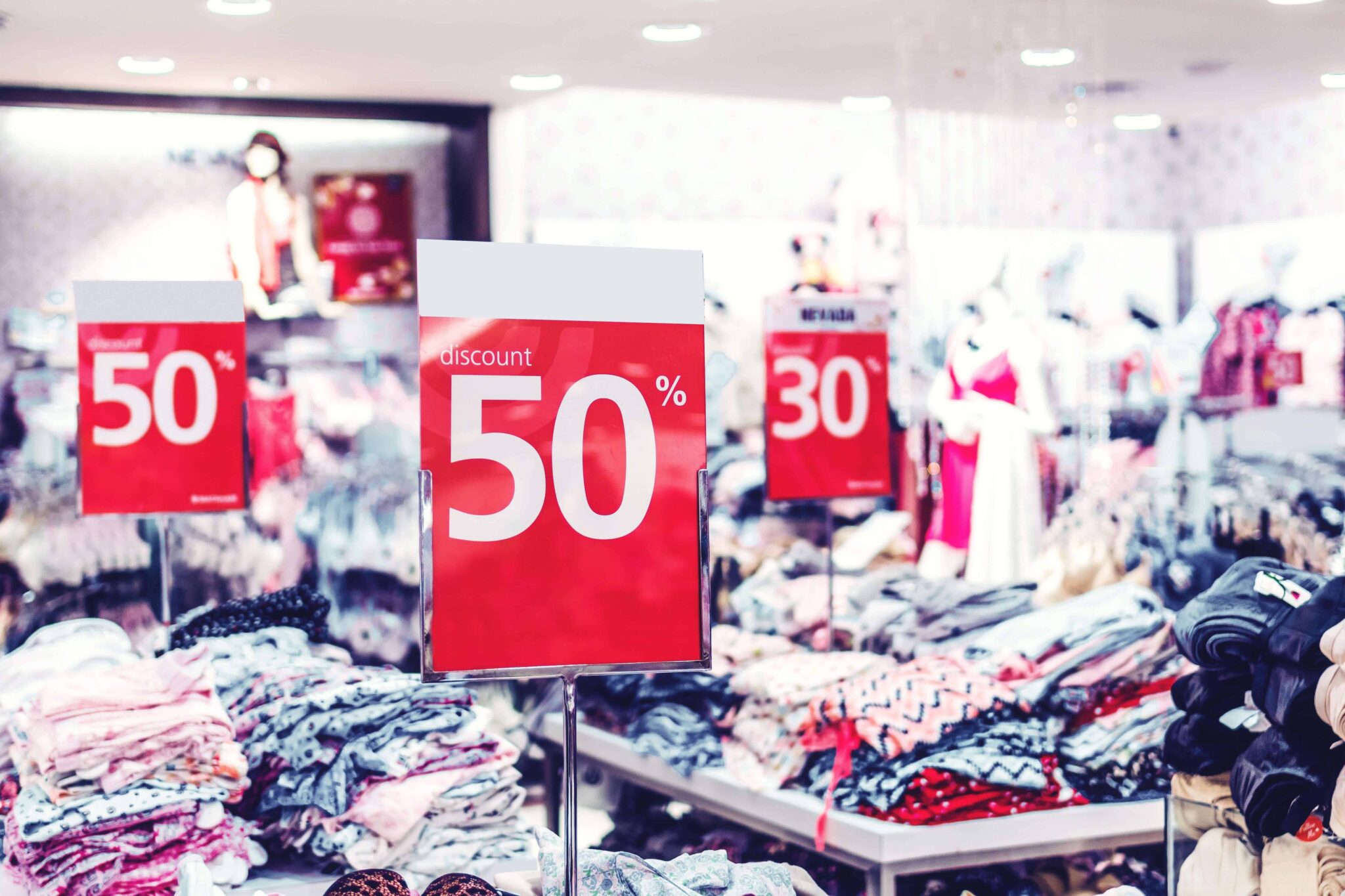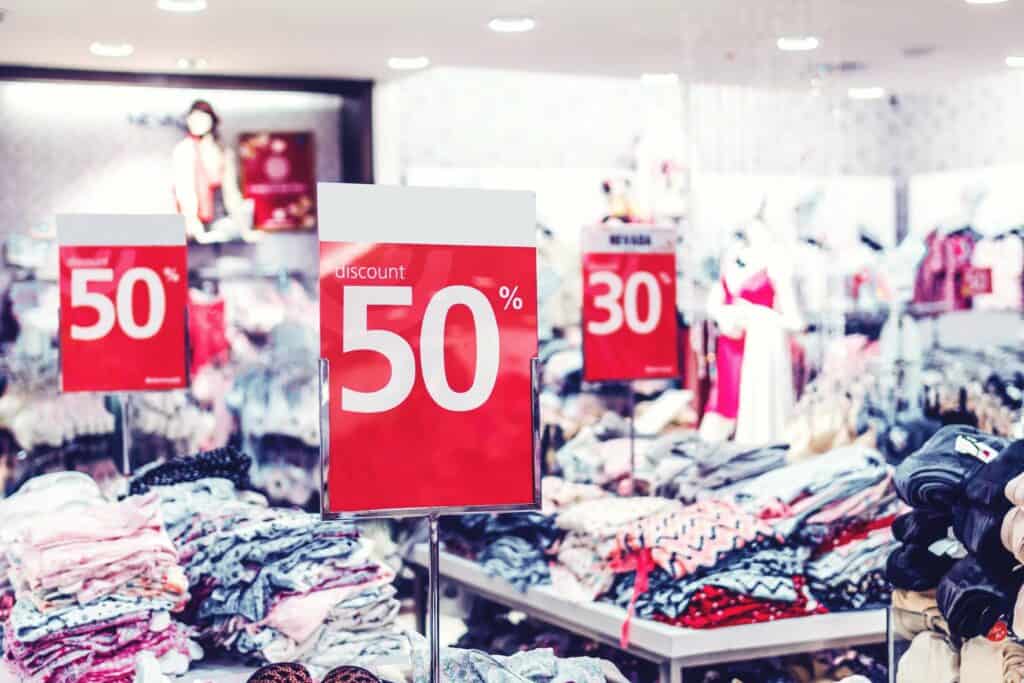 Another way to profitably purchase products from retailers is to look for closeout sales. Some local retail stores may also be willing to sell to you at wholesale, particularly if they sell their own branded products.
Don't forget the box
After you find subscription box suppliers for products, you'll also need to source wholesale boxes. The box is an important component of your subscription eCommerce business. The unboxing of each order should be a moment of delight and discovery for your subscribers. This is true even if your subscription box products are utilitarian. Opening the box should still be fun.
For these reasons, it's important to get a branded box. Your box might go inside a plain cardboard outer box, but your products should be placed inside your custom box. There are numerous companies that wholesale subscription boxes with custom printing. A quick internet search will get you started on your research.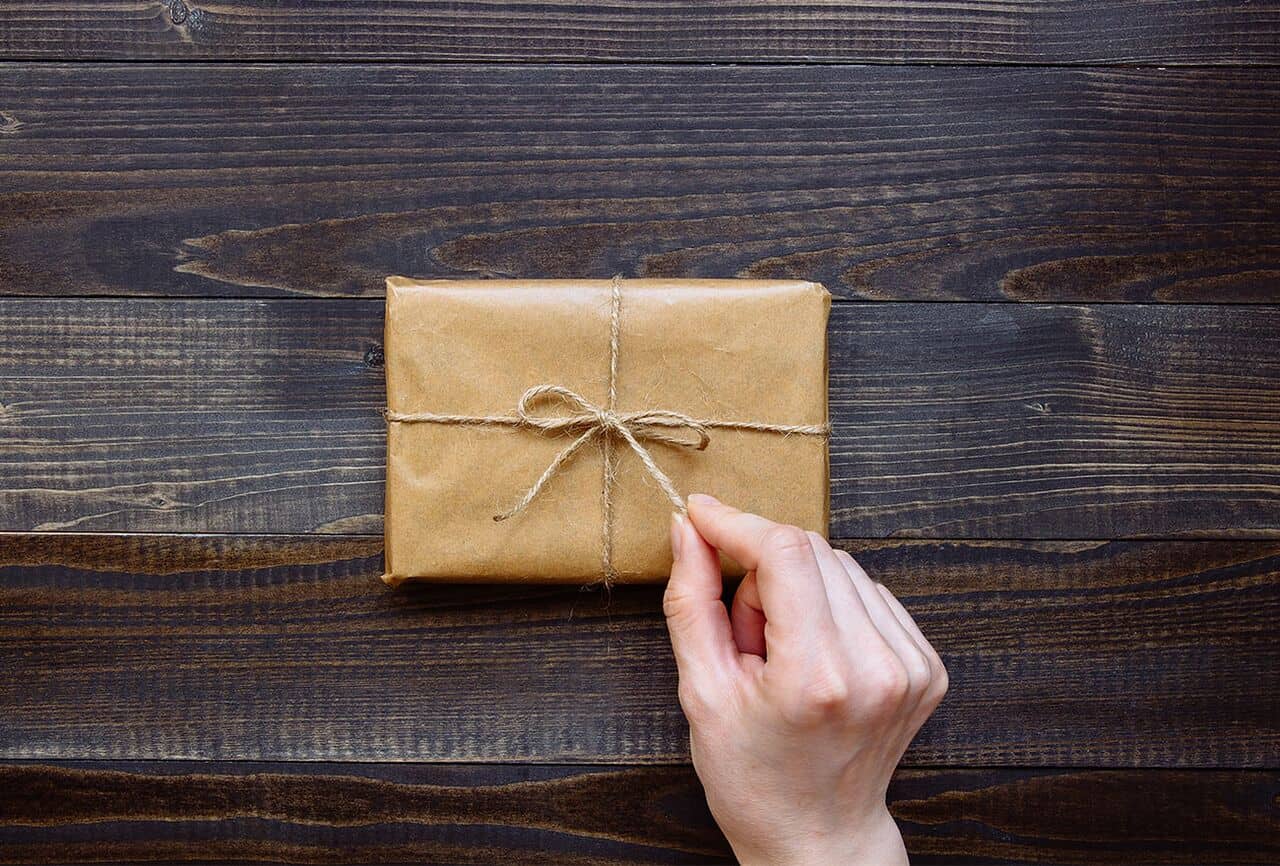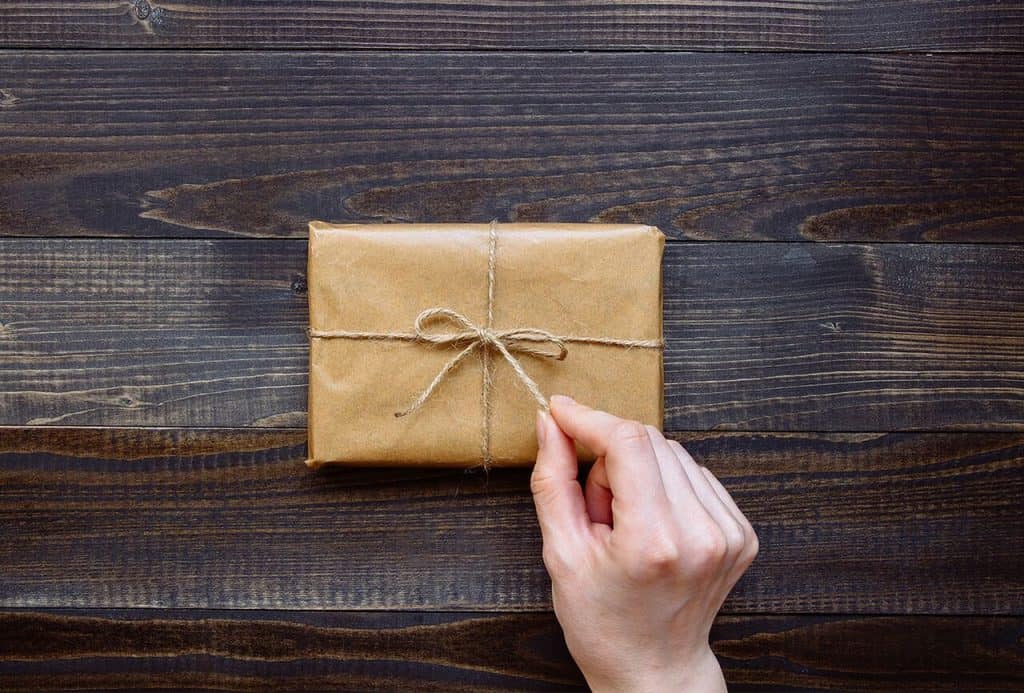 Source your products before you order boxes. Do the math to figure out your ideal box dimensions. Weigh your products and work with your box supplier to figure out how sturdy your box needs to be to protect your items. The heavier your subscription box products are, the sturdier your packaging should be.
How to get your product into a subscription box
If you make products, getting them into a subscription box is a great way to promote them. You could offer free samples to subscription box companies. Or you might find a good wholesale market by selling subscription box products.
Here are steps to take to promote your goods to subscription box sellers:
Reach out to subscription box businesses that sell products in your market niche. Find out their requirements for suppliers. Start a conversation.
Send some free samples to your target companies as a teaser.
If you have a wholesale web presence, highlight the appeal of your products for subscription boxes.
Offer dropshipping subscription box services. That lets others market your products for you.
One more consideration when you're looking for subscription box suppliers
Fulfillment is a core component of your subscription box business. You'll need to decide fairly quickly whether you can package your boxes yourself or outsource your fulfillment.
A good 3PL services company can help you put together great boxes that will keep your subscribers excited for their next box. Although your fulfillment warehouse can't provide you with subscription box products, it is still an important part of your business. Discuss how they can link up with subscription box suppliers to get your inventory under control quickly.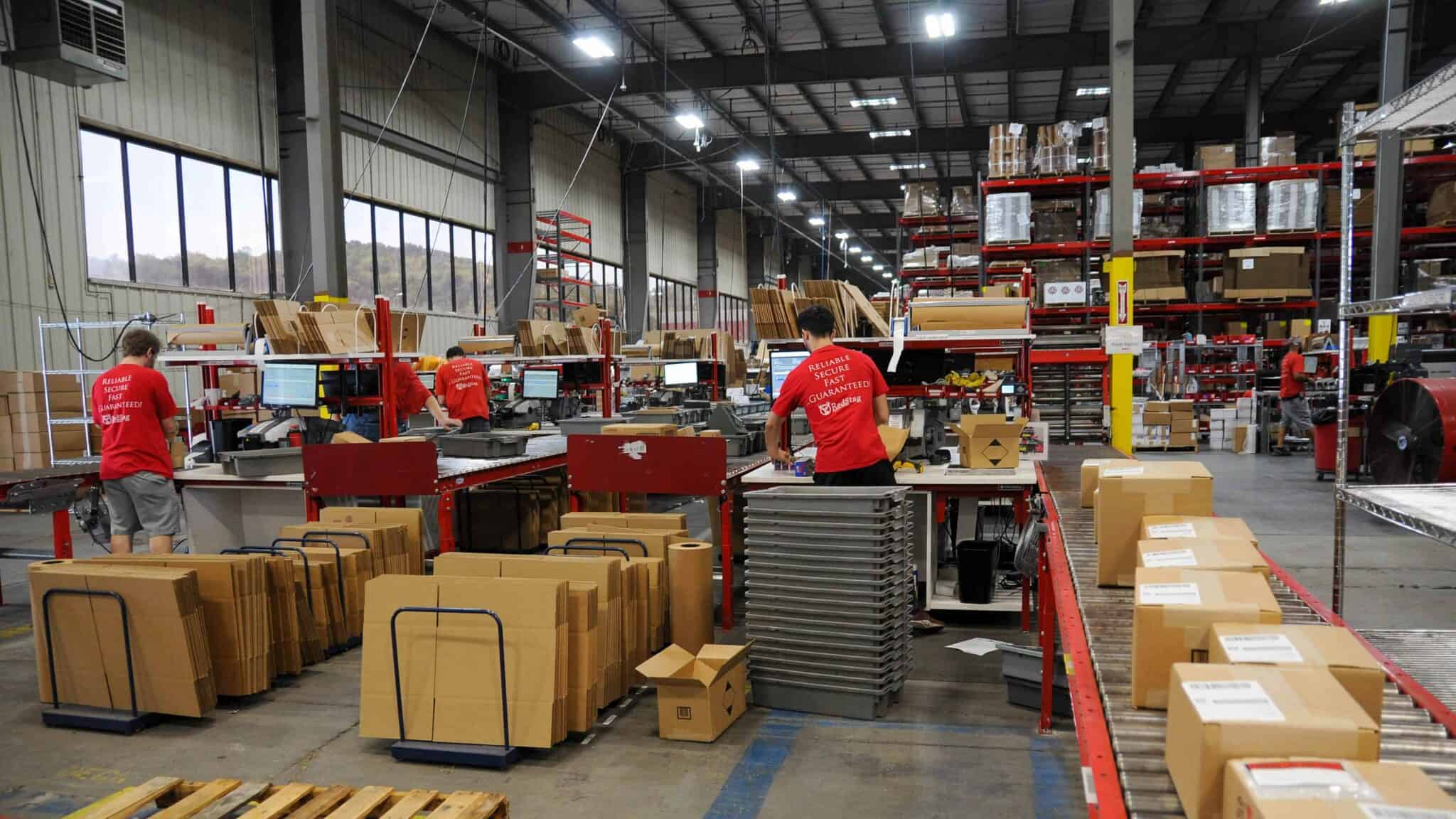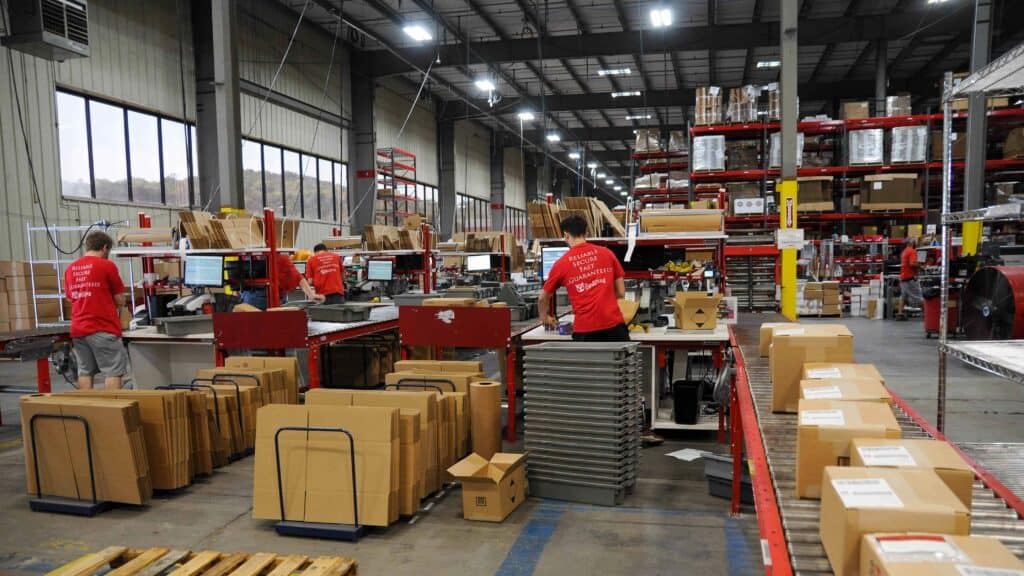 Fulfillment warehouses that can do kitting can pack your subscription boxes for you. Make sure the provider you choose has experience working with subscription box companies. The best eCommerce fulfillment company is the one that helps your subscription box business run without a hitch. That will leave you more time to find the best products to put in each subscription box.
More about subscription eCommerce: