The first decision when you start your eCommerce website is the look of your online store. There are a few questions you will have to answer. How much time and money do you have to spend on customizing your site? What interface will make it easy for your customers to shop? How can you easily manage the back end of your website? That's where an eCommerce platform comes in.
An eCommerce platform is a software that you use to build your online storefront. ECommerce platforms give you the complex technology you need to run your store. They put all the functions online retailers need at your fingertips.
Picking an eCommerce platform is an important choice. You need to understand which one (out of many) will work best for your business.
Factors to Consider When Choosing the Best ECommerce Platform for Your Business
All eCommerce platforms are not alike. Some cater to small businesses and some are geared toward larger enterprises. Some are great for online retail on a budget. Others come with lots of bells and whistles – and a higher price tag.
The eCommerce platform that works best for you will depend on your situation. Factors to consider include:
• The size of your business
• The types of products you will sell
• The market you want to reach
• Whether your business is a startup or an established venture
• Whether your online business will include brick-and-mortar locations
• Your budget for startup
In addition, the you'll want to consider the price of the eCommerce platform. Some platforms, like WooCommerce, are free (though there are some startup costs). Others have monthly charges and some may charge fees and commissions on sales. Make sure you understand the ongoing charges before you choose your platform.
While WooCommerce is free, as is the WordPress platform it runs on, you'll still need to pay for web hosting. Make sure you understand your hosting options and charges. It pays to do some research to find a hosting provider that offers the options you need to build and run a thriving online retail business.
If you're interested in premium hosting, consider Kinsta. Kinsta is a premium managed hosting provider, specializing in WordPress hosting.
Kinsta's infrastructure is heavily optimized for eCommerce solutions such as WooCommerce and is ready to handle traffic surges. With its extended set of features, high-security network and speed obsessive architecture, you don't have to worry about your site's uptime.
Kinsta includes WooCommerce-specific features like auto-scaling, server-level caching, automatic backups, and optional add-ons. This WordPress hosting platform comes with a one-click auto installer for WooCommerce in the custom-built dashboard. It's a great choice for eCommerce retailers who want to build a WooCommerce shop.
There are many platforms you can use to run your eCommerce business. Here are some of the most popular eCommerce platforms. These platforms are a good place to start your research.
Best ECommerce Platform for Small- to Medium-Sized Businesses
When you're just getting started, you might want a free or low cost eCommerce platform. However, you also want a platform that will give you room to expand. Your online shop might be a part-time venture at first. However, you should be prepared for success. Choose an eCommerce platform that gives you room to grow.
The eCommerce platforms in this section offer free or low cost plans. These affordable plans have enough features to get you started. Each will allow you to customize as you grow – for a price.
Here are the pros and cons of some of the most popular eCommerce platforms for small and mid-sized businesses.
WooCommerce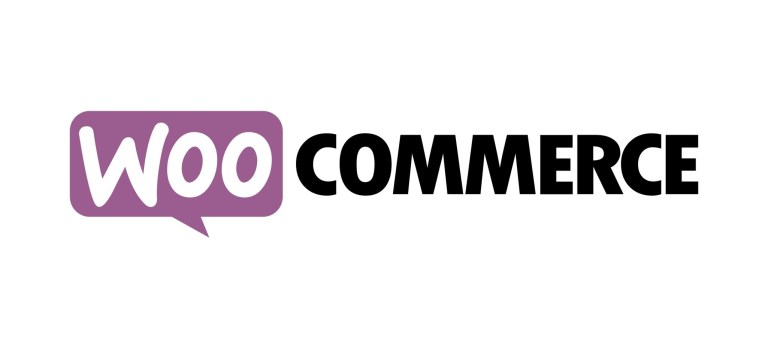 Overview
WooCommerce is a free WordPress plugin. It allows you to run an online store on the WordPress platform. It also offers additional paid features you can add on. WooCommerce is affordable and robust. It allows you to make sales, process secure payments, manage inventory and shipping, and calculate sales taxes. WooCommerce works well for retailers with revenues from zero (startups) to $500,000.
Cost
WooCommerce is free plugin you can download and install for WordPress sites. You can get the basic Storefront Word Press theme for free. Other themes range in price from $39 to $139. You can get some extensions for free. However, you might want to budget for some paid extensions.
You can set up a Word Press Site for free. However, you'll have to buy a domain name and pay for web hosting. You can get domains and hosting at low cost through sites like GoDaddy and Bluehost. Once again, the add-ons can add up. It's a good idea to add security to protect your eCommerce store from hackers and malware.
Features
WooCommerce offers seamless integration with WordPress. As a result, you can sell whatever you want worldwide. In addition, it includes the following features:
• It's mobile-friendly. WooCommerce allows you to turn your store into a mobile app if you choose.
• WooCommerce comes with the ability to scale, to an extent.
You keep all of your data in your own hands, instead of a third party.
• You can rest assured because WooCommerce is audited by Sucuri. This ensure that it is complies with coding best practices and standards.
• You can use PayPal and many other payment gateways.
• WooCommerce offers marketing and reporting functions.
Benefits
Obviously, one of the best features is that WooCommerce is free. It is a great solution for businesses already running on WordPress.
WooCommerce is also easy to customize. There is a huge collection of themes and extensions, offered by WordPress and independent developers. You can insert your logo, color scheme and other branding to a pre-made theme. Depending on your skills with HTML and CSS, you can also change the code and add widgets.
Plugin extensions allow you to add a whole range of functions. These include accounting, order fulfillment and analytics. WooCommerce also allows you to choose your own back end options. These include shipping providers and accounting software like FreshBooks, Xero.
Customer Support
WooCommerce offers customer support through several channels. You can submit a ticket to get help from customer or tech support. In addition, you get plenty of resources to troubleshoot problems yourself. WooCommerce support includes an FAQ section, Knowledge Base, and WooThemes Documentation. There is also an active WooCommerce Community and a selection of training videos.
Drawbacks
Since WooCommerce is a plugin, you need to set up the other parts of your website yourself. This includes Web hosting, domain name registration, and Word Press set up. You may have a learning curve, if you are not familiar with WordPress platform.
In addition, you might need to switch eCommerce platforms if your store grows beyond WooCommerce capabilities. Switching requires an investment of time and money. Take this into account when you choose your eCommerce platform.
Shopify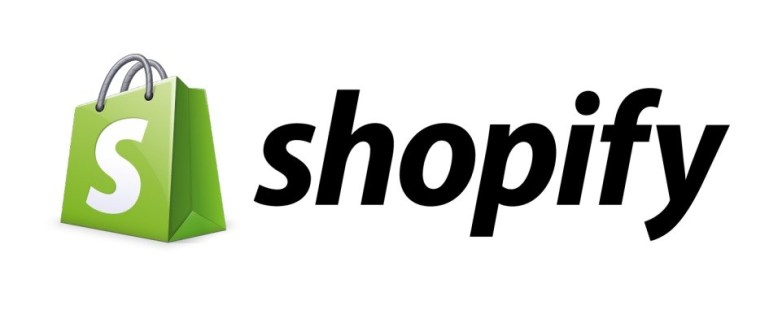 Overview
Shopify offers several plans for small to medium-sized businesses. It is one of the best platforms as it doesn't require tech knowledge to operate. It has all the features you need to launch a full eCommerce store. There's a good reason why it is used by over 500,000 online retailers.
Shopify works well for retailers in the startup phase. Startup is defined as annual revenue of up to $5 million. When your business is in this range, you don't need the advanced capabilities of the more expensive platforms. Shopify also offers a "Plus" option for bigger businesses (more on that below). The option to grow with Shopify is a big plus of this eCommerce platform.
Cost
Several packages are available. The cheapest plans is Shopify Lite at $9 per month. This starter package lets you test the waters of online retail.
Standard plans range from $29 to $299. All the plans give you unlimited storage. The pricier plans come with lower credit card rates and reduced shipping costs. You can use this calculator to find the best Shopify plan for your business.
You use a free theme or choose a paid theme. Prices for paid themes range from $140 to $180.
Features
Shopify has all the features you need for setting up your store. This includes a shopping cart, reports and analytics, and flexible payment options. You also get social media integration and marketing tools. You won't need third party applications with this platform.
Shopify also offers mobile access. In addition, it allows you to control your back-end from an app on your smartphone.
Benefits
Shopify comes with all the features you need to run an eCommerce store. The platform includes a content management system. You also get customer relationship management tools. As one of the largest eCommerce platforms, there are often direct integrations with many fulfillment services for Shopify.
Your data is hosted on Shopify's own secure servers, with daily backups. The platform keeps business and customer information secure as well. It offers 24/7 monitoring and Payment Card Industry (PCI) compliance.
Customer Support
You can get 24/7 customer support over the phone, email and live chat. There is also one-on-one help via Shopify experts. These are pros who can help you with design, coding and marketing. You also have self-help options. The Shopify Manual, which has a collection of FAQs, will get you started. You also have access to discussion forums with the Shopify community. In addition, the app offers an ECommerce University. This has tutorials to teach you everything about selling online.
Drawbacks
It can be challenging to change the theme templates. If you don't know Shopify's Liquid programming language, you may need a web developer to make modifications.
OpenCart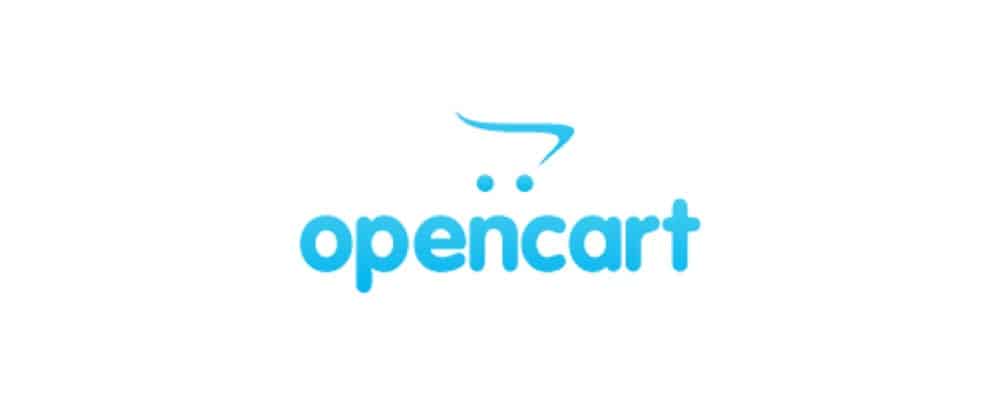 Overview
OpenCart is a simple, open-source shopping cart system. It is free to download and install. In addition, the eCommerce platform comes with plenty of themes and extensions.
OpenCart can be hosted on any server that meets its system requirements. This platform is best if you are tech-savvy and don't need custom features.
Cost
This eCommerce platform is free to download and install. Hosting, extensions, and templates cost extra. You can get extension packages, including support, for as little as $39.
Features
OpenCart is developed in PHP. It has a large user base. The user community that has developed many extensions.
OpenCart can power a store of virtually any size. It runs on object-oriented programming and MVC architecture.
Benefits
OpenCart is fast. In addition, you can use over 10,000 commercial or free themes and modules. It is actively developed and open-source. OpenCart has good documentation, responsive admin UI, and an active user community.
Customer Support
You can turn to OpenCart's huge community with issues or questions. You can also purchase premium support.
Drawbacks
The fact that OpenCart is an open-source eCommerce platform has some downsides. Amateur developers may build extensions and themes that are not secure. So, you run the risk of downloading a bad theme for your site. OpenCart is also lightweight. This makes it fast but also limits its functionality. It has only about 20 percent of the features you'll find in robust solutions, such as Magento.
PrestaShop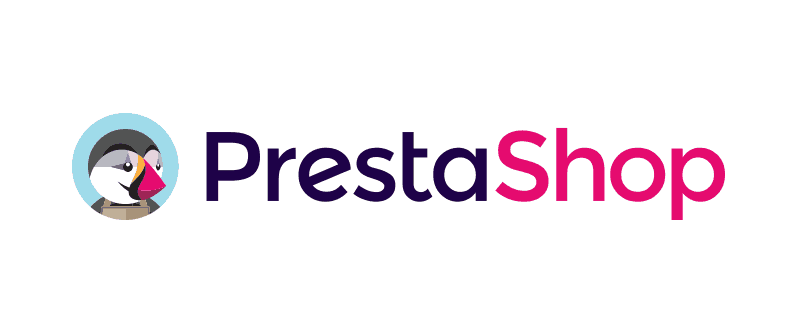 Overview
PrestaShop is highly customizable. In addition, its basic features are free to use. Easy set up makes this eCommerce platform perfect for smaller businesses. You can get your eCommerce site set up without much effort. There are lots of themes, templates, and modules available for purchase. PrestaShop is also available in 40 languages.
Cost
PrestaShop is free to download and install. However, themes, extensions, and hosting will cost you. Themes range in price from about $70 to $150.
Features
PrestaShop is a good out-of-the-box solution for small businesses. It includes product listing, payments, catalog management, and tax systems. You can customize your shop. There is also a user-friendly back office, SEO, and more.
Benefits
PrestaShop is a great choice for merchants who aren't tech-savvy. It also has an easy-to-use back end system. It's easy to install. In addition, it has lower system requirements than some other platforms.
PrestaShop is relatively easy to customize. It also has a lower monthly cost than other systems like Magento.
Customer Support
PrestaShop has a helpful (and free) community support forum. You can buy support packages. Support options include single tickets, short-term help, or complete startup assistance. Support starts at around $57 and packages can cost over $2,000. PrestaShop is a low-cost solution as long as you don't need professional support.
Drawbacks
PrestaShop may leave larger businesses opting for another solution. It has fewer out-of-the-box features than many other eCommerce business. The SEO functions and customer support are also limited.
More eCommerce platforms for small businesses
There are a few other eCommerce platforms you might want to consider for small business. Yo!Kart has an easy setup. BigCartel is geared toward helping artists and makers sell their work. If you're not sure whether you want to set up an online shop, SquareSpace lets you easily create a website. You can add products and a shopping cart later.
Best ECommerce Platforms for Medium to Large Businesses
As your business grows, you will want an eCommerce platform that can handle your continuing expansion. Even among eCommerce platforms that can handle high sales volumes, some platforms offer a free plan. That includes Magento, which is one of the most widely used eCommerce platforms.
To get the most out of bigger eCommerce platforms, you may need to hire a developer. You'll probably need help to get you started and to make changes. This is an additional cost to consider for these eCommerce platforms.
Magento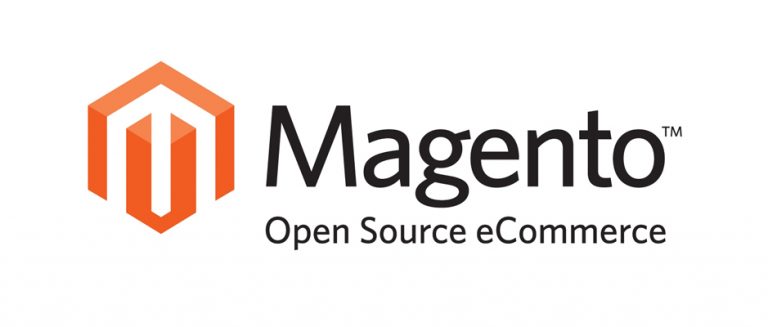 Overview
Magento has a focus on scalability and growth. It also offers a back-end that caters to enterprise-level needs. Magento is suitable for businesses with annual revenues of $0 to $50 million and above. However, if your sales are less than $1 million, you may find this solution is more than you need.
Cost
Magento has no monthly subscription fees. You can download and use the community edition for free. You can add paid plugins and extensions to this eCommerce platform for more functions.
Annual licenses for Magento Enterprise Edition 2.0 start at around $22,000. That cost is for businesses with less than $1 million in sales. Prices are higher for higher sales volumes. If you want to use Magento Cloud Enterprise, your annual cost will start at $40,000.
You will likely need to hire a pro to set up your Magento store. That cost can range from $20,000 and to six figures. Your cost will depend on the size and complexity of your online shop.
Features
If you have no coding knowledge, you can still customize your Magento store. The eCommerce platform offers thousands of templates built by designers. There's also an integrated shopping cart. And you can use secured payment options from popular payment gateways.
The Magento back-end is streamlined. It offers order management, product management, and mobile commerce functions.
You can market your site effectively using Magento's extensive SEO tools. The platform allows you to offer promotions, and discount codes. You can even up-sell or cross-sell your products next to reviews and social sharing.
Magento gives your customers access to their purchase history and package tracking. You can also manage multiple eCommerce sites from one Magento account.
Benefits
Magento is a highly popular platform. Therefore, you have access to robust resources to set up your eCommerce site, including direct integration for fulfilling orders. You can also use third-party software and servers. This gives you options and flexibility.
The eCommerce platform is continuously improved by independent developers. The community of users also contributes. This means that you can usually find any extension or plugin you need.
Customer Support
Magento offers unlimited support. You can get help via the online customer portal and through the hotline. Once you submit a ticket, expect to receive a response in under four hours.
You also have access to resources from the Magento wiki. There are also forums, an Expert Consulting Group, and certified developers and partners. In addition, you can tap into a knowledge base. There, you will find articles and webinars to help you manage your eCommerce site.
Drawbacks
Magento is not the best option for those who aren't tech-savvy. There is a learning curve involved. The platform is not impossible to use if you're an absolute beginner. However, it definitely requires time to understand know the system.
You may need to hire a developer. Developer time can cost you $150 per hour or more. Since you host the Magento program on your own server, you may need to invest in your own tech support team.
As you can imagine, this may be a bit much for a smaller business.
BigCommerce


Overview
BigCommerce is a good match for high-earning brands that have up to $100 million in online sales. It has all the tools necessary for a big storefront. And it comes without modest upfront costs.
Cost
You can do a free trial with BigCommerce. Pricing starts at $29.95 per month for a standard plan. The plus plan is $79.95 per month. The pro plan costs $249.95. You get free hosting with unlimited bandwidth in all three plans.
BigCommerce doesn't charge transaction fees, if you bring your own merchant account. If you accept credit cards through BigCommerce, the platform takes a percentage. The rate is lower for the more expensive plans. In addition, there is a $.30 per transaction fee on all transactions in each plan level.
BigCommerce also has a selection of over 100 free website templates. If you want to buy up, there are paid templates that range from $145 to $235.
Features
BigCommerce comes with customizable templates. You can tweak the templates to suit your branding. You make Changes in a development environment, so it doesn't impact your live store.
BigCommerce has built-in tools to maximize conversion. This helps customers find their way around the site quickly. It includes a one-page checkout that lets customers speed through purchases. The back-end can easily integrate with enterprise-level applications.
BigCommerce is targeted at mid-sized businesses. This eCommerce platform is designed for brands looking to grow quickly beyond $1 million in annual sales. Therefore, it has lots of tools to suit the needs of growing enterprises.
Customer Support
BigCommerce offers support to transition from other eCommerce platforms. On top of that, it has dedicated account managers to help big businesses maximize sales. Priority support helps all customers get fast assistance.
Drawbacks
BigCommerce has fewer and more expensive templates than other platforms. It's also a fairly new eCommerce platform. This means it has a smaller community than other well-established solutions.
Shopify Plus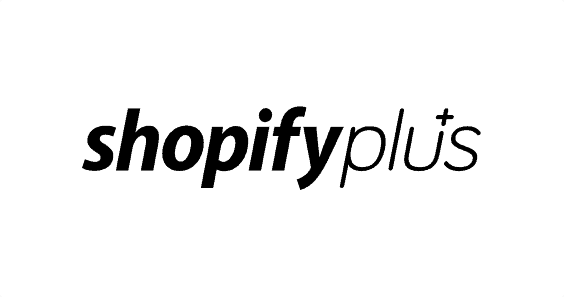 Overview
Yes, Shopify is already reviewed above, but Shopify Plus is a whole other animal. It bears looking at as a standalone eCommerce platform. Shopify Plus is an upgraded version of Shopify. It provides enterprise-level capabilities without high costs or long lead times.
Shopify Plus is a hosted solution. It is a great choice for medium- to enterprise- level businesses that want to increase online sales.
Cost
The Shopify Plus plan costs $2,000 a month. In addition, you'll incur credit card fees. All Shopify plans are 10 percent off when you pay for the whole year at once.
Features
Shopify Plus is easy to customize. This eCommerce platform can be modified to match your brand image. In addition, you can integrate email marketing and customer rewards programs. You'll find apps for these functions and many more in the Shopify App Store.
Shopify integrates with offline sales through the Shopify POS system. The platform is also PCI compliant. That means your customer data is protected by bank-level security.
Benefits
Shopify Plus allows you to launch quickly. The user interface is user-friendly and easy to navigate. Compared to other eCommerce platforms, it works better with third-party applications. In addition, the large community of users and developers adds new features often.
Customer Support
Dedicated Plus account managers cater to your business needs. In addition, the platform offers 24/7 phone and email support.
Drawbacks
Shopify Plus is primarily an eCommerce platform. Therefore, it lacks content management functions. This can cause problems if you want to publish your website and eCommerce store on the same subdomain.
In addition, the back-end integration is limited. Anything you add has to work with Shopify's API. You may be able to get help with this from an account manager . However, you will still find yourself limited by Shopify's hosted eCommerce platform. And, of course, platform lock-in is also an inherent risk with Shopify.
Differences from Shopify
How does enterprise differ from other Shopify plans? Shopify Plus has no transaction fees. You get 200 TB of storage. In addition, this Plus plan includes advanced analytics and reporting tools. You get white glove onboarding and personalized customer service from your account manager. You can also access configuration and application support 24/7.
More eCommerce platforms for medium-sized to large businesses
In addition to the eCommerce platforms listed above, there are a few more worth considering. VTEX works with major brands and the pricing model is a share of your revenue. The Salesforce Commerce Cloud has taken over Demandware, which specialized in mobile eCommerce.
Find the Best ECommerce Platform for Your Business
There are pros and cons to every eCommerce platform. Ultimately, your choice will depend on your company's size and unique needs. Like almost every business decision, this one calls for research and planning.
One of the most important features of an eCommerce platform is user interface. You need a platform that you find intuitive and simple to use. Your time is too valuable to waste on technical hang-ups. An eCommerce platform that's easy for you to use will help your business run smoothly.
Checklist of eCommerce platform questions
o What are your monthly sales? Used projected sales, if you're just starting your business.
o What level of sales does your business plan project for the next two to five years? Choose an eCommerce platform that will continue to work for you through the next growth phase of your business.
o How much of your budget can you spend on setting up and maintaining your online retail site? Can you carry a loss at first? For how long?
o How much of your time can you afford to spend setting up your eCommerce site? How does that balance off against the cost to hire someone to do part of the work for you?
o What features are most important to your customers?
o What makes your favorite online shopping sites easy to navigate? Which eCommerce platform gives you the best options to include these features?
o What makes your favorite eCommerce shops fun to visit? Which eCommerce platform gives you the best options to build these click-worthy features into your site?
o Is content marketing an important part of your sales strategy? If so, make sure the eCommerce platform you choose allows you to incorporate your blog into your shopping site.
o How tech savvy are you? Do you need an eCommerce platform that is plug-and-play? Or would you like to customize your site yourself?
o What kind of technical help might you need? If you often need help to understand technical problems, choose an eCommerce platform that offers robust support.
While you are researching the best platform to use for your Ecommerce business download our free eBook to learn more about the best practices for setting up your returns and refunds.