You've developed a terrific product line and created a website. You're selling your products on eCommerce platforms like Amazon, eBay, or Etsy. You've got your eCommerce fulfillment in place, and you're starting to build a base of repeat customers. So how do you make your brand take off? Scaling your eCommerce business and growing from a scrappy startup to an established and respected brand takes consistent effort. Here are some best practices for your next growth phase.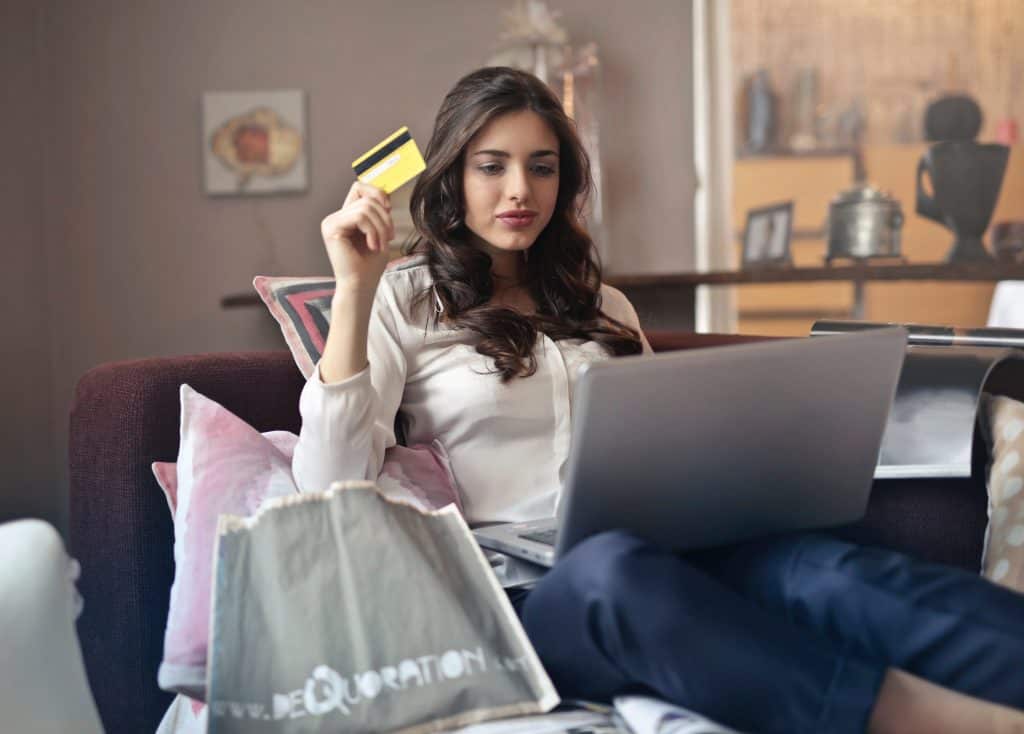 Base your marketing strategy on evidence
Customer data is one of your most valuable tools for scaling your eCommerce business. To grow, you need to base all your decisions — product development, marketing, even fulfillment warehouse locations — on evidence, not guesswork.
Use a tool like Google Analytics or Mixpanel to analyze customer interactions with your website. Take advantage of the analytics capabilities of your inventory management software and eCommerce platforms like Shopify or BigCommerce to learn more about your customers. You might even want to leverage third-party data to dive deeper into your customers' lifestyle demographics.
Taking the time to run analytics on customer locations, buying habits, spending trends, and more will deliver significant rewards for your brand. With enough data and excellent analytics, you'll be able to stay ahead of the latest trends and provide the merchandise your customers want now.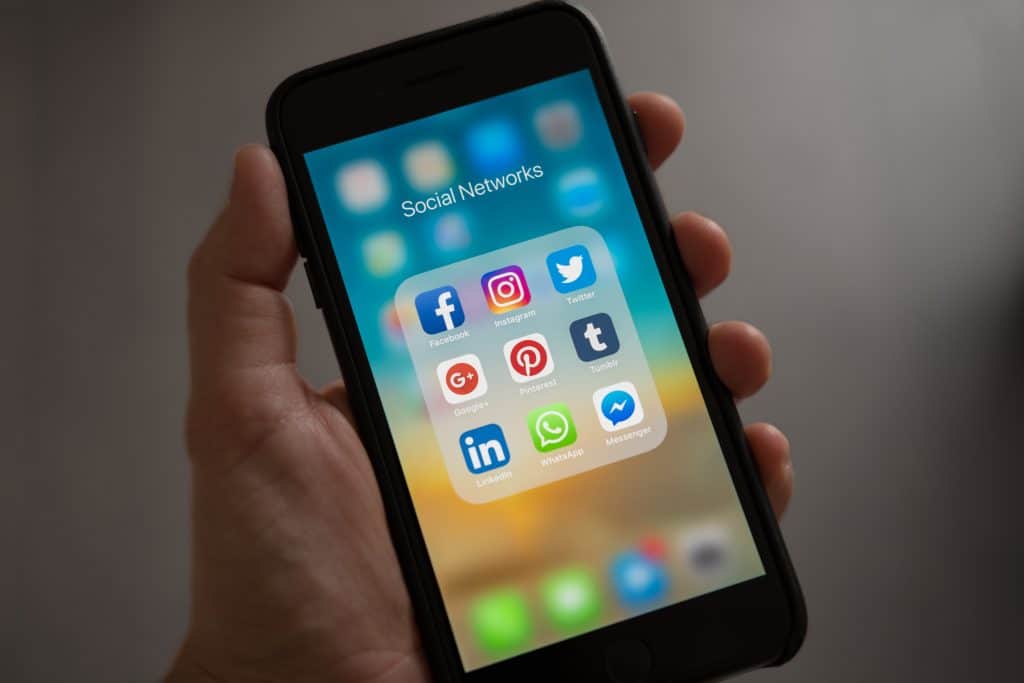 Get social
You might love social media or hate it, but it's essential to building any eCommerce brand. Use YouTube and Instagram to post riveting stories that give insight into your products. For example, if you source fabric from an Indigenous women's collective in Peru, tell the story of your supplier and why it's important to you to work with them. Create engaging and funny ads, and you could go viral on YouTube or other social platforms.
Social media is a fantastic way to connect with your customers on a more personal level. People turn to social for help with customer service, to build communities around brand loyalty, and to get a sense of your brand personality. Invest in your company by investing the time to create a robust social presence.
Don't forget email marketing
Email may seem old school, but 85% of people have email, and email marketing works. Give shoppers a gift for joining your email list, such as a discount on their first purchase, and add every customer to the list. Use email to let your list know about sales, promotions, new products, or even how fun it would be to shop in your online store on Taco Tuesday.
Conventional wisdom about marketing was that people needed to see your advertising seven or eight times before your message broke through. In the digital age, you need at least 30 touchpoints and maybe hundreds before you can get a conversion. Reaching consumers on multiple channels increases the impact, so it's critical to scaling your eCommerce business.
Infuse every communication and contact with your brand voice and personality
On social, email, and your various online stores and platforms, infuse your messaging and product descriptions with your brand voice. The persona of your company will play a substantial role in driving conversions.
Humor can make your brand feel relatable and fun, but it's far from the only option. You might emphasize social or environmental responsibility, a playful aesthetic, or a sense of history. Whatever approach you pick for your brand, own it and ensure you're consistent across all your messaging channels as you scale your eCommerce business.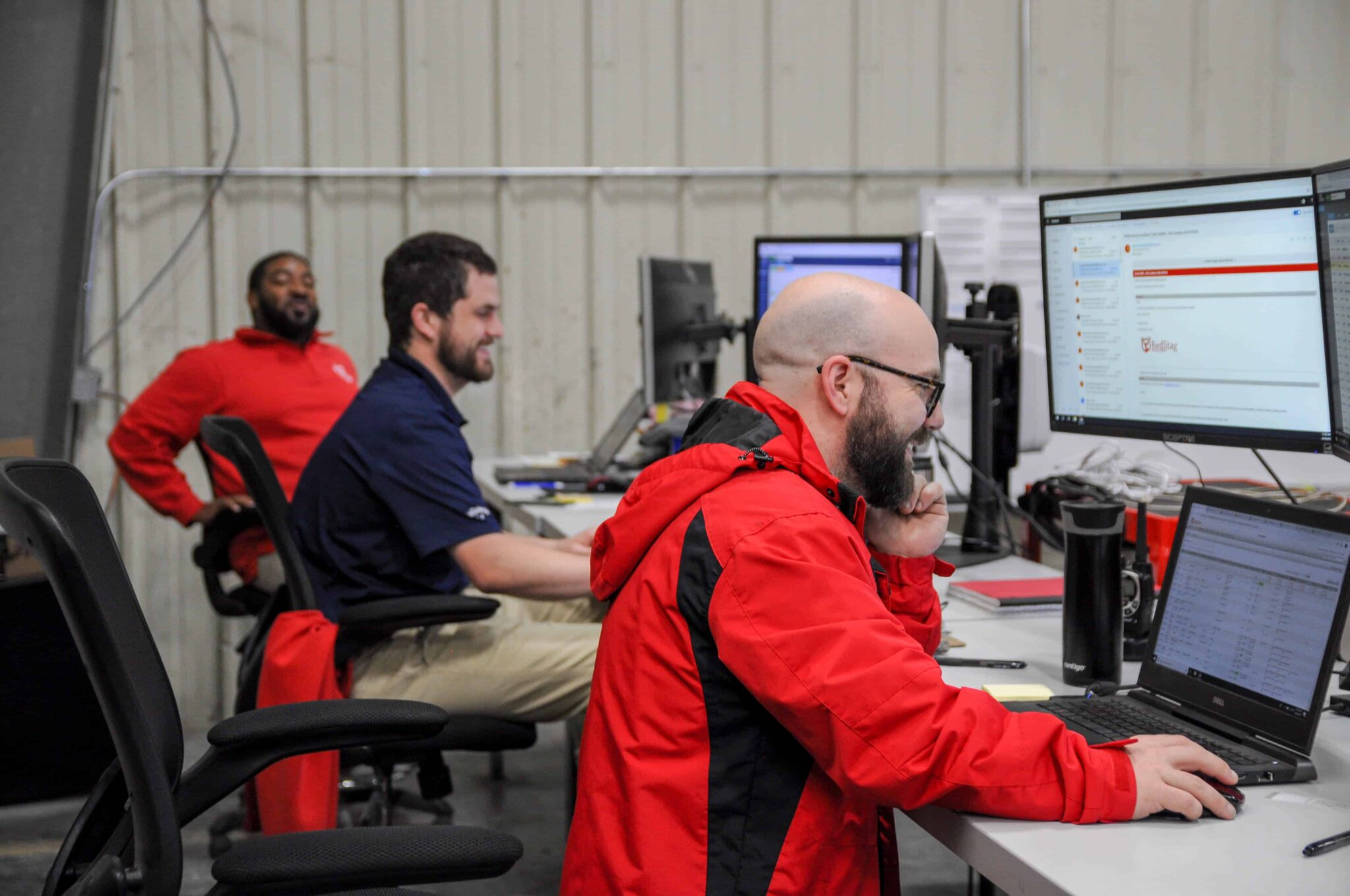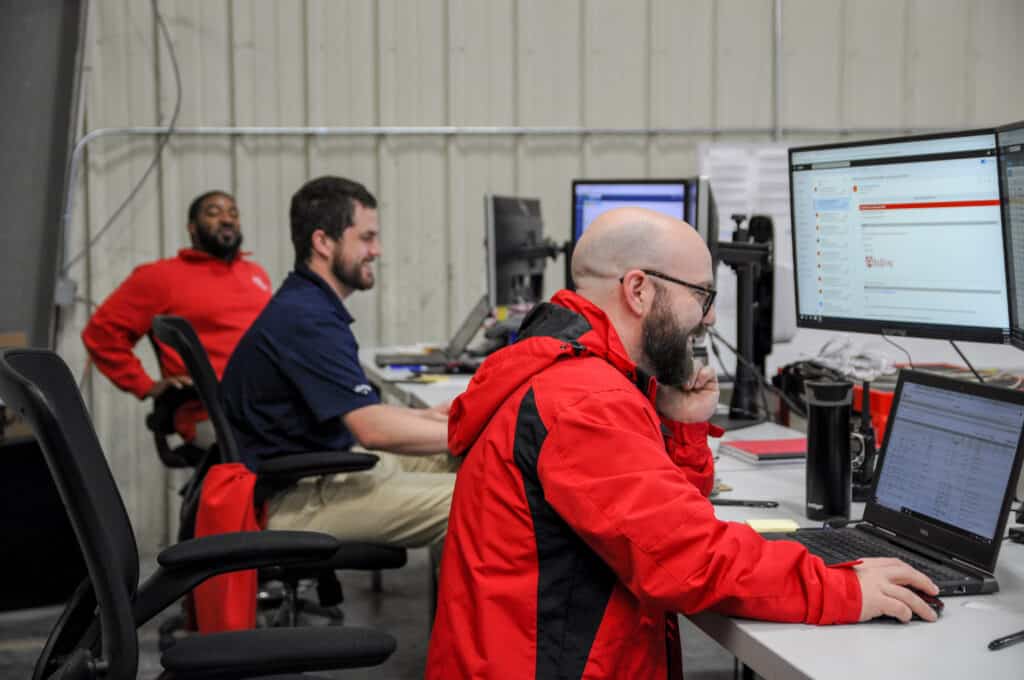 Don't skimp on customer service
Often, customer service is the difference between a good consumer products company and a terrific one. That's even more critical for eCommerce brands, where trust is an essential currency. You can overcome even a major snafu like a product recall if you put your customers at the center of your business.
But the most significant and vital customer service investment is in your day-to-day operations. You win on customer service when you offer a chatbot to answer common questions in real time, respond to customer queries quickly, go the extra mile to solve problems, and follow up to make sure the customer is happy with the resolution of their issue.
Customer care is about more than preserving a single customer relationship; it can turn a dissatisfied buyer into a repeat customer and a brand ambassador. Every issue requiring personalized help is an opportunity to build stronger consumer relationships.
Sell globally
Scaling your eCommerce business starts with building a loyal and satisfied customer base, but it doesn't end there. The U.S. is a more than $840 billion eCommerce market, but China is almost $2,800 billion. And while smaller, the UK, EU countries, Japan, and South Korea all represent significant sales opportunities.
International eCommerce shipping has gotten faster and more affordable, making it practical to offer your products to a global marketplace. There are still some hurdles to overcome when you expand into international eCommerce, including duties, language barriers, payment methods and currencies, and local customs. But those barriers are becoming easier to overcome as our planet becomes more interlinked.
Find the helpers
"When I was a boy and I would see scary things in the news, my mother would say to me, 'Look for the helpers. You will always find people who are helping.'" – Fred Rogers
For eCommerce companies, Mr. Rogers' famous quote might be rephrased: "Find the partners." ECommerce companies can benefit by outsourcing many functions, including customer service, fulfillment, supply chain management, and marketing. Outsourcing allows even small and mid-sized companies to quickly scale their eCommerce business by adding outside experts to their teams.
If you aren't ready to hire a full-time CMO or SCM, you can use consultants to help you develop strategies to scale your eCommerce company. You don't have to run your own fulfillment warehouse. You can get professional pick and pack fulfillment when you outsource to a 3PL with flexible warehouse space, which is crucial to scaling your eCommerce business.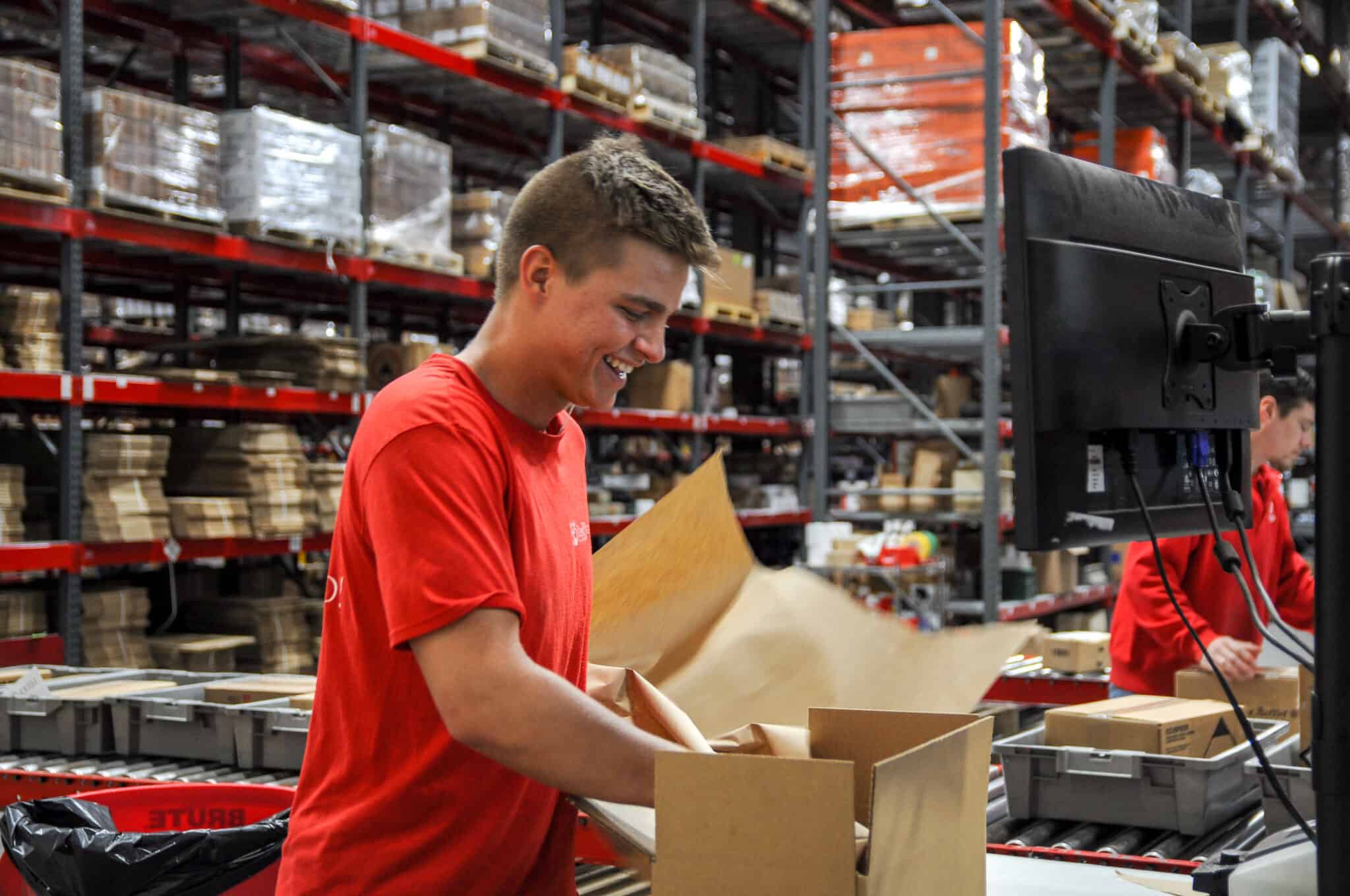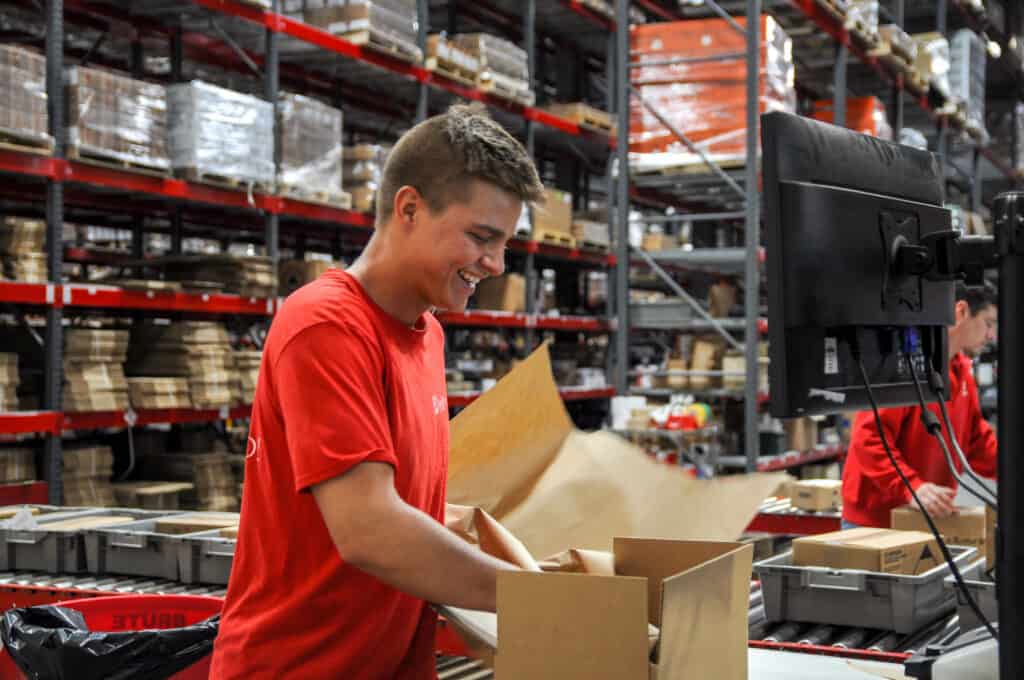 Choose partners that let you focus on scaling your eCommerce business rather than operations
The key when outsourcing is to look for partners committed to helping you grow your brand. For example, at Red Stag Fulfillment, we understand that when your business grows, ours does too. By providing almost error-free 3PL services, we give you more time to work on your business.
Suppose you're constantly putting out fires, talking down angry customers who got the wrong items or whose orders were late, going on treasure hunts to find lost SKUs in the fulfillment warehouse, or dealing with logistics crises. In that case, you're losing time and money that you could invest in scaling your eCommerce business.
It's hard to overstate the impact of first-rate fulfillment on an eCommerce business. We've watched Red Stag Fulfillment clients grow their enterprises by 10X and experience a 20,000% increase in unit volume. The best part is that they didn't have to think about the extra warehouse space and personnel required to accommodate the additional sales because Red Stag handled that for them.
Ship accurately
The customer is at the center of all eCommerce growth plans. It doesn't matter how groundbreaking your product line is; satisfying and delighting your customers is essential. And fulfillment is at the heart of customer satisfaction because it's where your customers most directly experience your brand.
Accurate order fulfillment means getting the right quantity of the proper SKUs to the correct address every time. Choose a fulfillment partner with a high order accuracy rate, and you'll watch your company expand.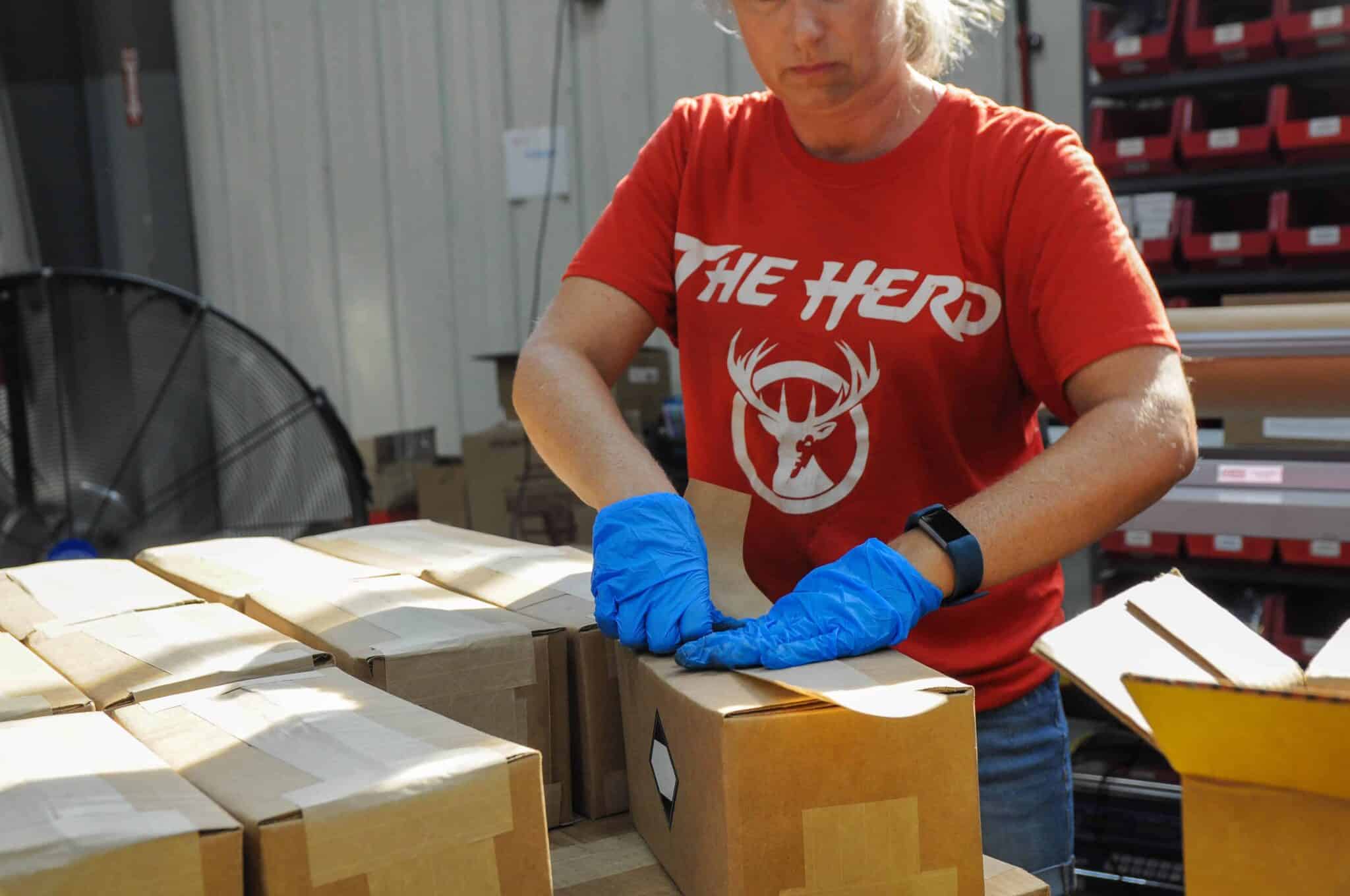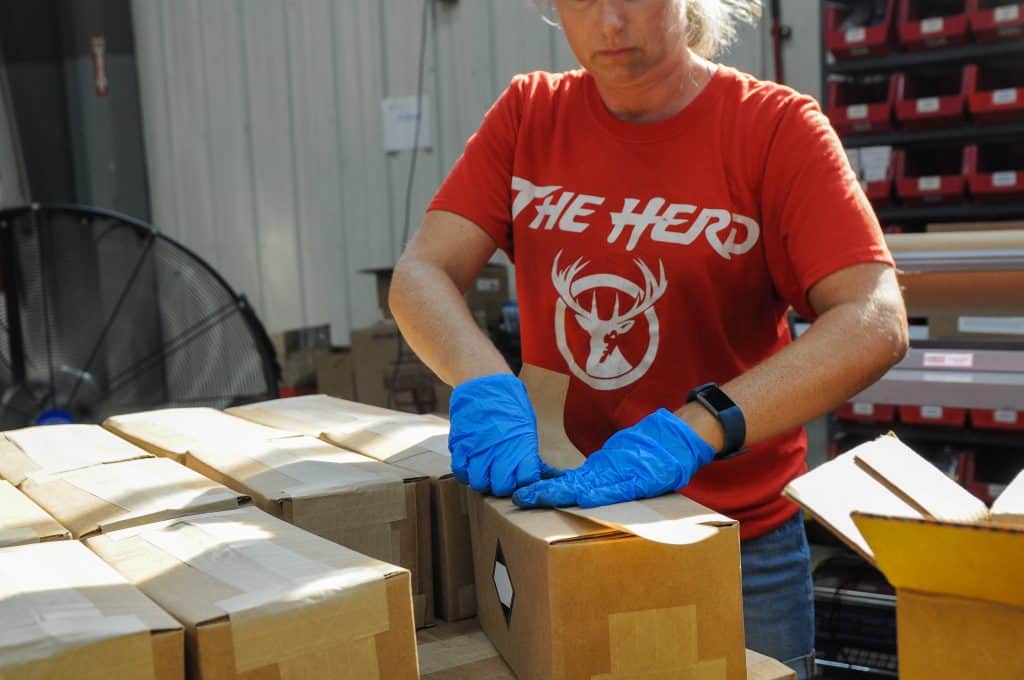 Offer fast, cheap (or free) delivery
Online shoppers love fast, free delivery, but offering that on every order can cut into your profits. Your fulfillment strategy can make a big difference in whether you can provide free shipping on some or all of your orders and how quickly your packages arrive.
Warehouse locations are crucial to efficient and economical fulfillment. Here are the three cardinal rules for siting your fulfillment centers:
Never concentrate your fulfillment on the coast, even if it's convenient to the port where your goods arrive from the factory. In particular, avoid the four corners of the continental U.S.: Florida, the Northeast, Southern California, and Washington State.
Instead, pick warehouse locations that can quickly reach broad swaths of the country. For example, Red Stag Fulfillment's warehouses in Knoxville, TN, and Salt Lake City, UT, can reach 96% of U.S. addresses in two days or less.
Work with the minimum number of warehouse locations you need to achieve your desired delivery times. Using many fulfillment centers can complicate your inventory management and increase your inventory carrying costs, so you need to balance that against your sales volume and the benefits you gain from being closer to more customers.
Shipping from central locations saves you money on shipping because your packages travel through fewer shipping zones, making it easier to offer free or inexpensive shipping. And the number of shipping zones also affects the days in transit so that you can provide faster delivery.
In some cases, you may want to expand your warehouse locations. As you scale your eCommerce business, you might have enough turnover to make it economical to expand into more warehouses to reach customers more quickly. For instance, if you have a large concentration of customers in the South, it might make sense to have a centrally located fulfillment center in a major metro area like Kansas City or Memphis.
Take an omnichannel approach to everything
Developing a brand persona and experience that online shoppers can trust is essential to creating a thriving eCommerce company. One bad experience can be enough to turn someone off, even if they were previously a fan of your business. That's why an omnichannel approach to all your operations is critical.
As discussed above, your marketing should be omnichannel, so you reach customers with a consistent brand voice across various communications channels and media. Omnichannel fulfillment gives your customers a reliable brand experience, whether they purchase from your website, an online marketplace, or another eCommerce platform. Outsourcing to a diverse set of partners doesn't mean you have to sacrifice your omnichannel approach; leverage your partners to help you present your brand consistently to your eCommerce customers.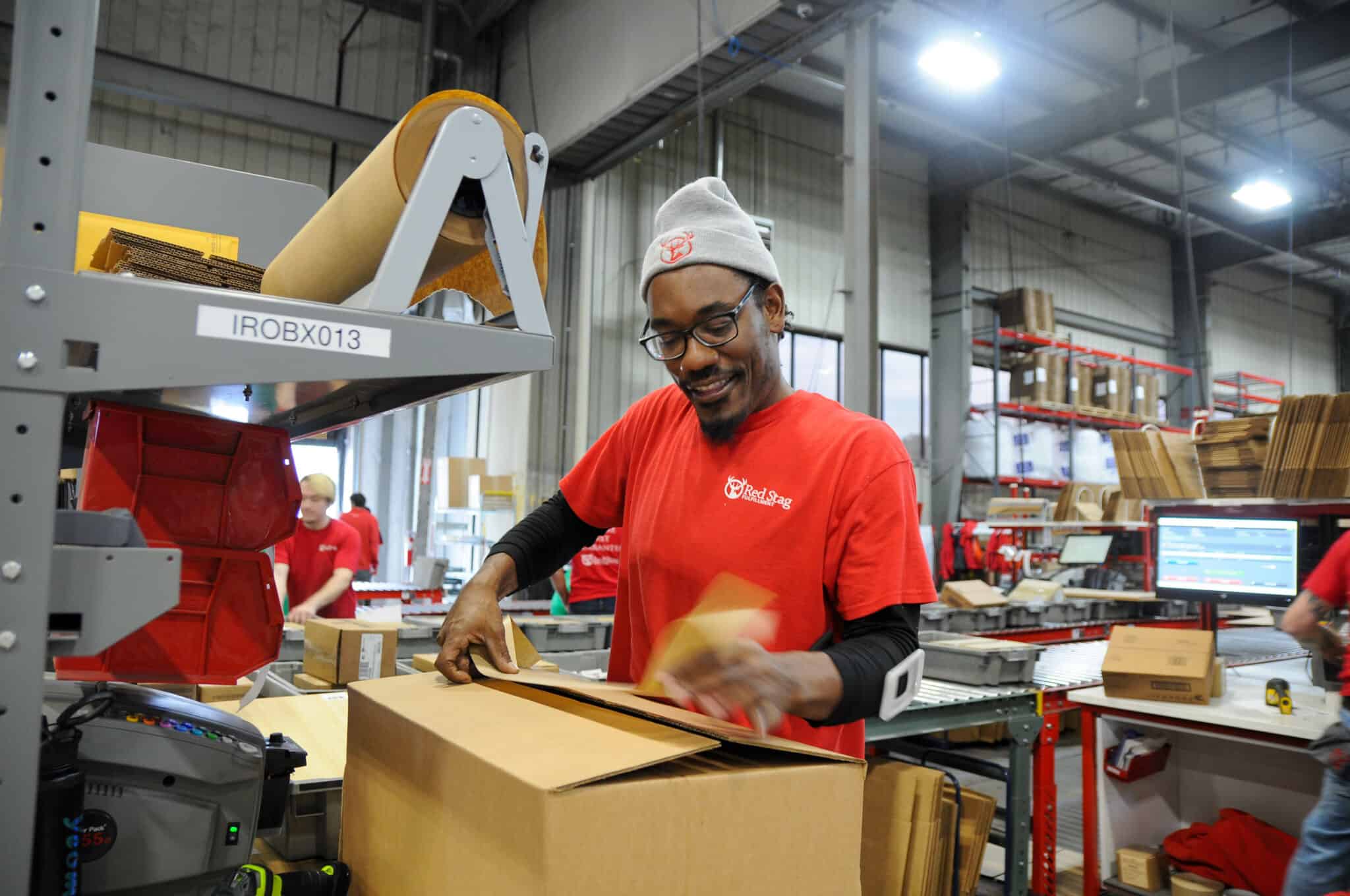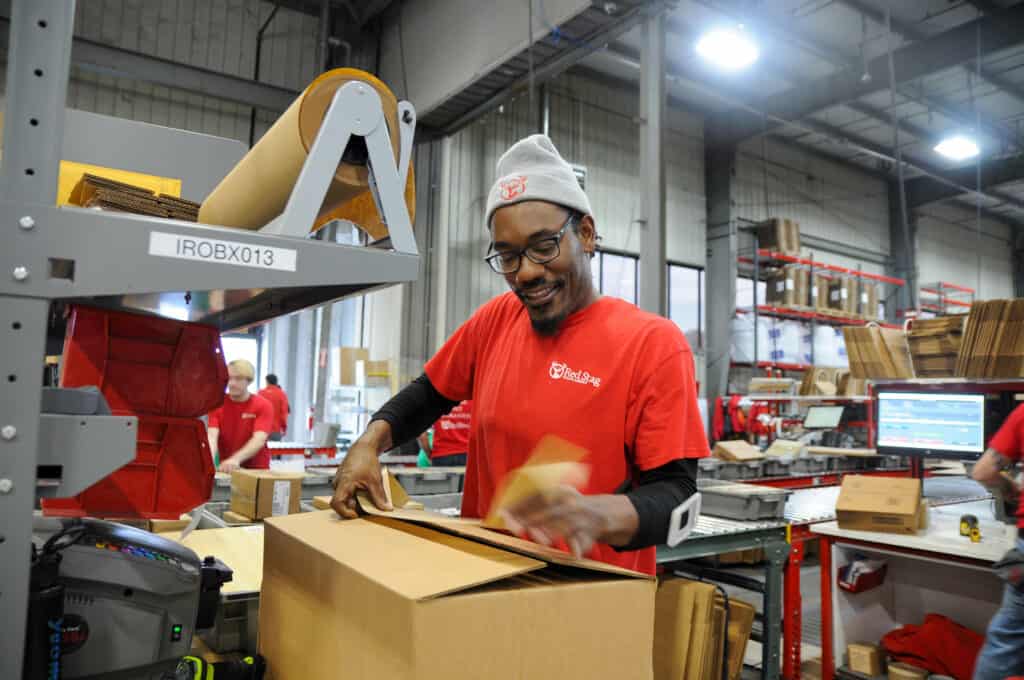 How Red Stag Fulfillment can help with scaling your eCommerce business
ECommerce entrepreneurs founded Red Stag Fulfillment to provide the support you need to scale your eCommerce business. The ways that we help companies grow and scale include:
Detailed and dedicated onboarding to ensure we get your logistics services set correctly the first time
Fulfillment guarantees, so you don't have to worry about errors or shrinkage
Same-day fulfillment to get each order out the day your customer makes a purchase
Excellent customer service, so if an issue does arise, we don't leave you hanging
Integrations support to ensure that our systems communicate in real time, with an uninterrupted flow of data in both directions
When you're ready to scale your eCommerce business, Red Stag Fulfillment is an ideal partner. Let's talk about how we can work together.

*Nothing in this article is meant to imply a legal relationship between Red Stag Fulfillment, LLC and any company mentioned. Red Stag Fulfillment, LLC does not own any other company's trademarks referenced or included in this article.