The years between 2010 and 2020 were marked by remarkable change, not the least of which was astonishing eCommerce growth. In that span of time, the industry has developed from early stages into an essential part of worldwide retail. ECommerce connects people across borders and opens the world up to sellers. And eCommerce growth isn't over—in fact, due to the pandemic, it has entered an accelerated phase.
Here is just some of what changed in eCommerce between 2010 and 2020:
Every year, new technologies made online shopping more accessible and more widely accepted.
Over the course of this decade of eCommerce growth, Amazon made two-day shipping the industry standard.
Now, Amazon is pushing the speed of eCommerce shipping even faster, with one-day and even same-day delivery.
The eCommerce share of retail sales grew, including a significant leap in 2020.
ECommerce became vital during the COVID-19 pandemic that started in 2020.
And COVID showed the fragility of global supply chains and where eCommerce fulfillment needed to change.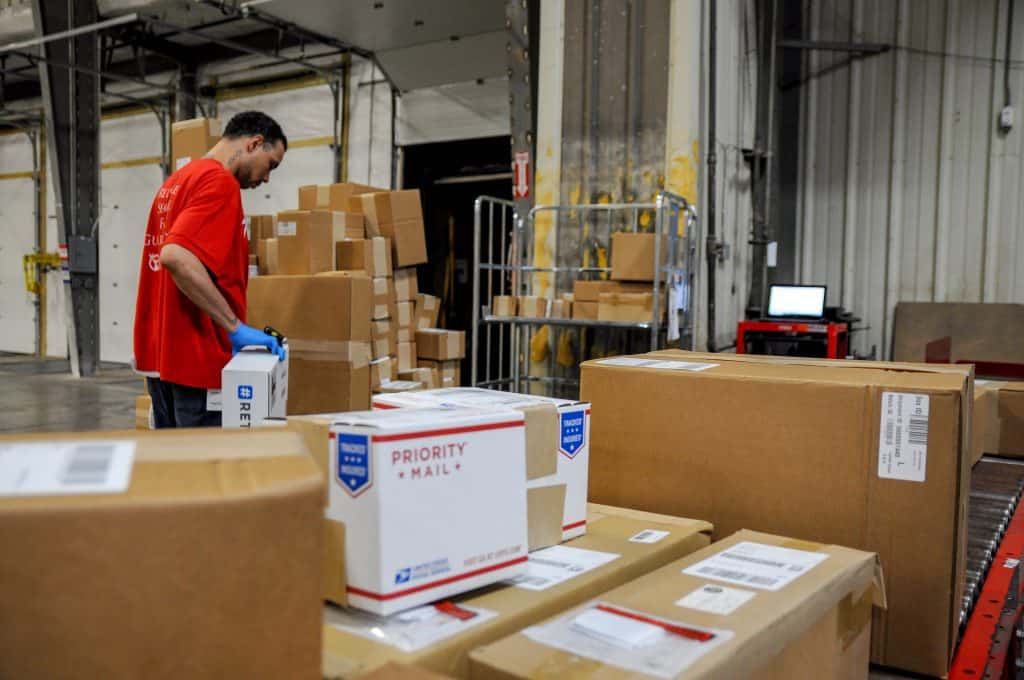 Increased consumer trust in online transactions has driven much of this eCommerce growth. In addition, the convenience of 24/7 shopping, the ability to buy hard-to-find or specialty items, and the ease of comparison shopping have contributed to the continued growth of eCommerce sales since 2010. In 2020, consumers turned to online ordering as a safer way to shop during stay-at-home orders.
It may seem like 2010 was just yesterday, but in terms of technological change and eCommerce growth, it was a lifetime ago. Here's a look back at some of the biggest changes of the past decade – the good, the bad, and the ugly.
ECommerce growth by the numbers
To get a perspective on eCommerce growth during the 2010s, it's helpful to take a look at some numbers that tell the story.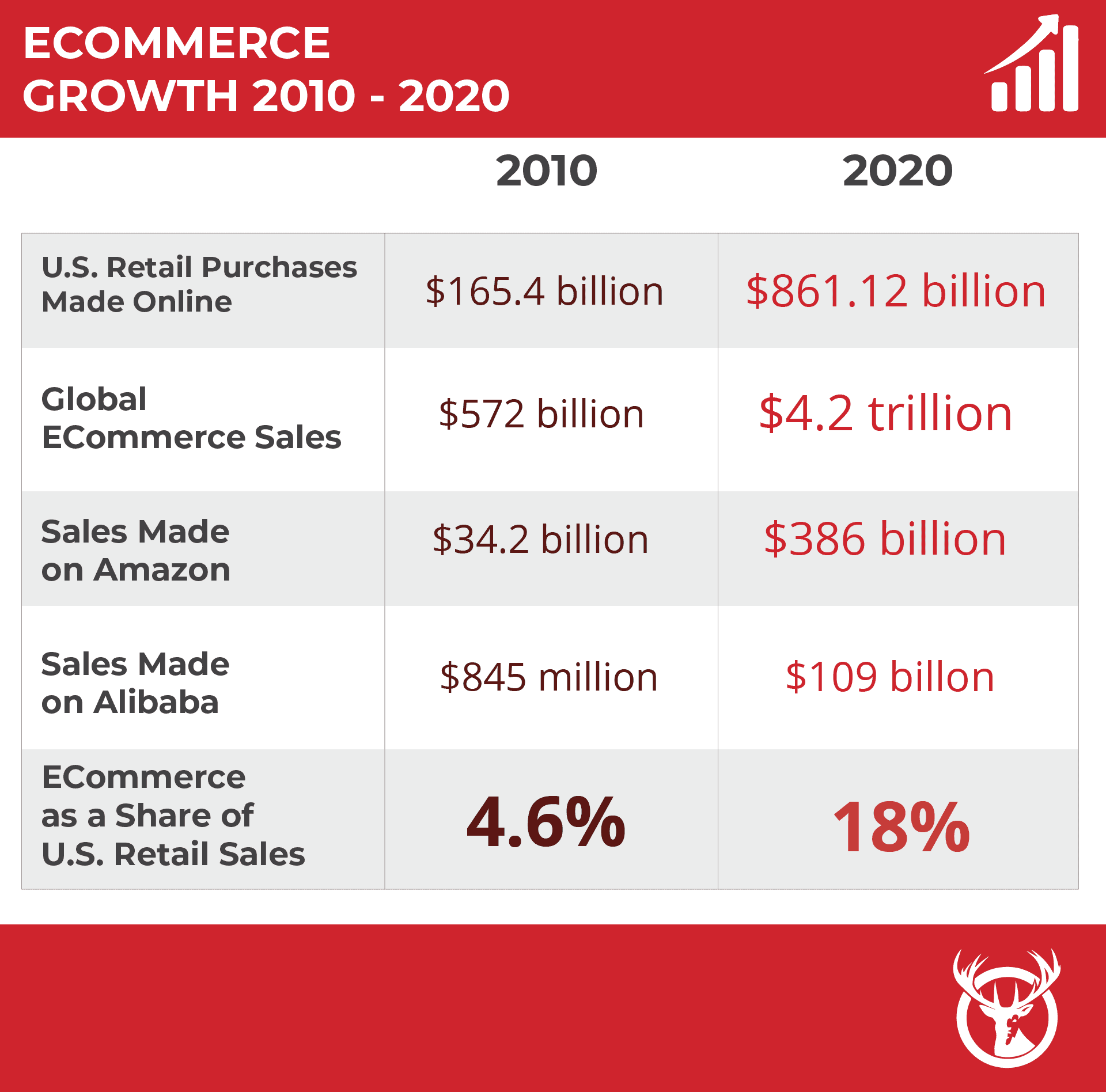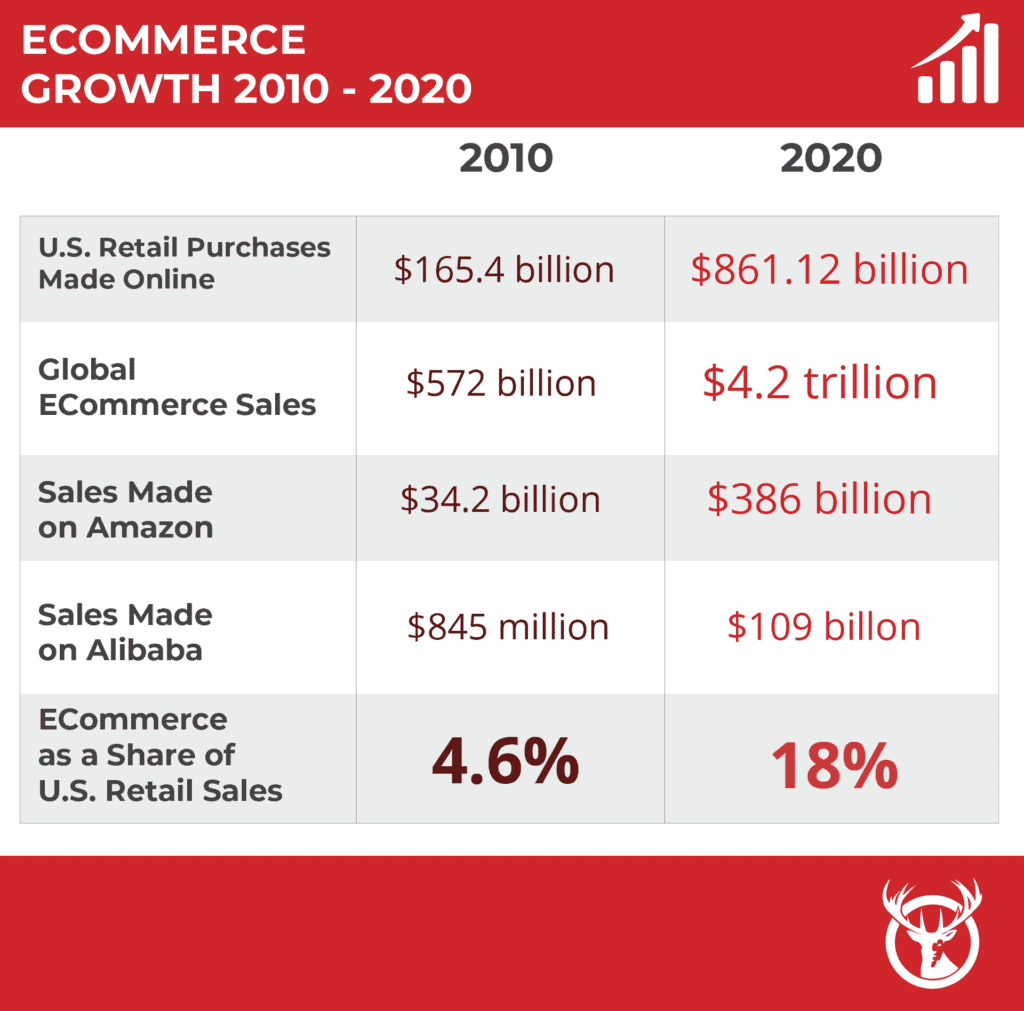 In 2010, less than 5% of retail sales happened online. During this decade of eCommerce growth, that number more than tripled to 18%. Much of that growth happened in 2020, when eCommerce sales increased by 44%. ECommerce growth may slow, but the share of retail sales that moved online will continue to go up, not down.
U.S. eCommerce sales grew by a factor of five. Worldwide, eCommerce growth has been even more striking. Since 2010, global eCommerce sales have increased by nearly 800%.
Along with the widespread adoption of eCommerce came the stunning growth of two eCommerce marketplaces: Amazon and Alibaba. Although they are based in the U.S. and China, respectively, these two online retail giants have expanded to reach consumers around the globe.
Amazon was not a fresh-faced startup in 2010. Founded in 1994 primarily as an online bookseller, Amazon had already expanded. The platform sold a range of products directly and through Marketplace sellers. Amazon's sales were a healthy $34.2 billion. But founder Jeff Bezos wasn't yet the richest man in the world – that would come later. In the 2010s, eCommerce growth pushed Amazon sales over a quarter of a trillion dollars.
Amazon's share of U.S. online retail sales is estimated to top 50% in 2021. Amazon is the force to be reckoned with in eCommerce.
Chinese online retailer Alibaba is smaller than Amazon, but it has experienced an even greater expansion in the 2010s. Alibaba's sales have grown by more than 12,000% since 2010.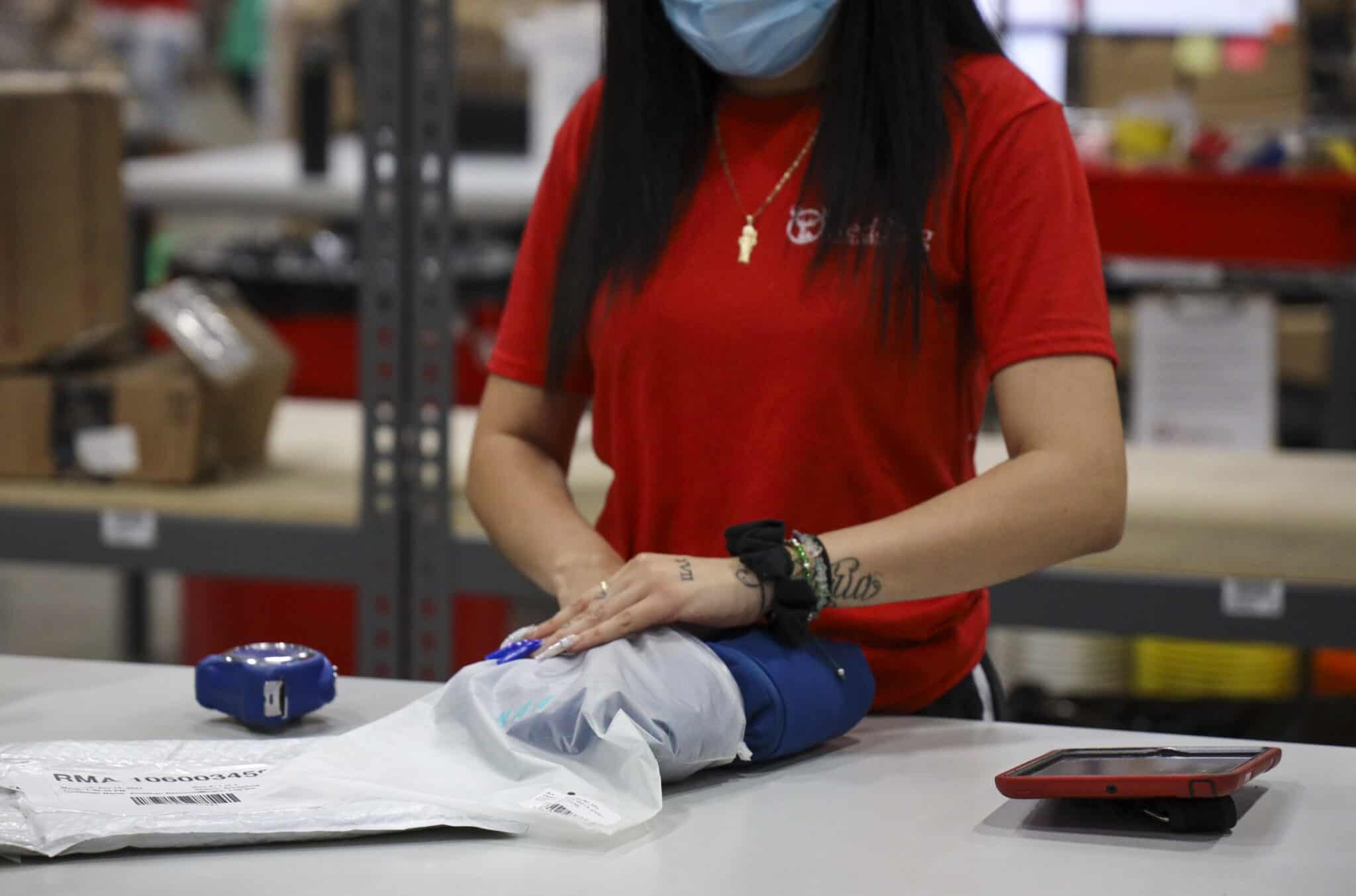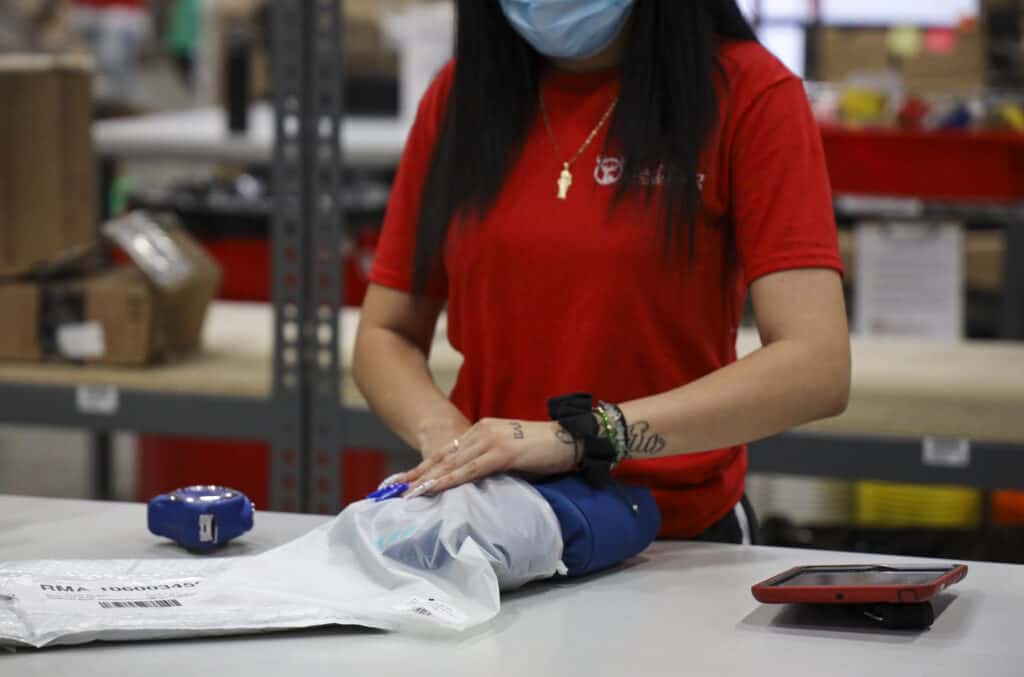 2010s in ECommerce — the Good, the Bad, and the Ugly
The eCommerce growth in the past decade is a story of technological innovation and societal change. Some of it has been good – or even great. But progress has brought new problems with it, too. Here are some of the highlights – good, bad, and downright ugly.
The Good: Smart Devices
One of the biggest areas of eCommerce growth has been shopping on mobile devices. Only 15% of people in the U.S. don't own a smartphone and almost 80% of smartphone owners have made a purchase on their phone in the last six months.
It's hard to remember this now, but there was no iPad before 2010. The tablet had been around for almost a decade, but Apple showed consumers why this device was essential. Tablet computers proliferated and got more powerful in the 2010s, giving people yet another way to shop online.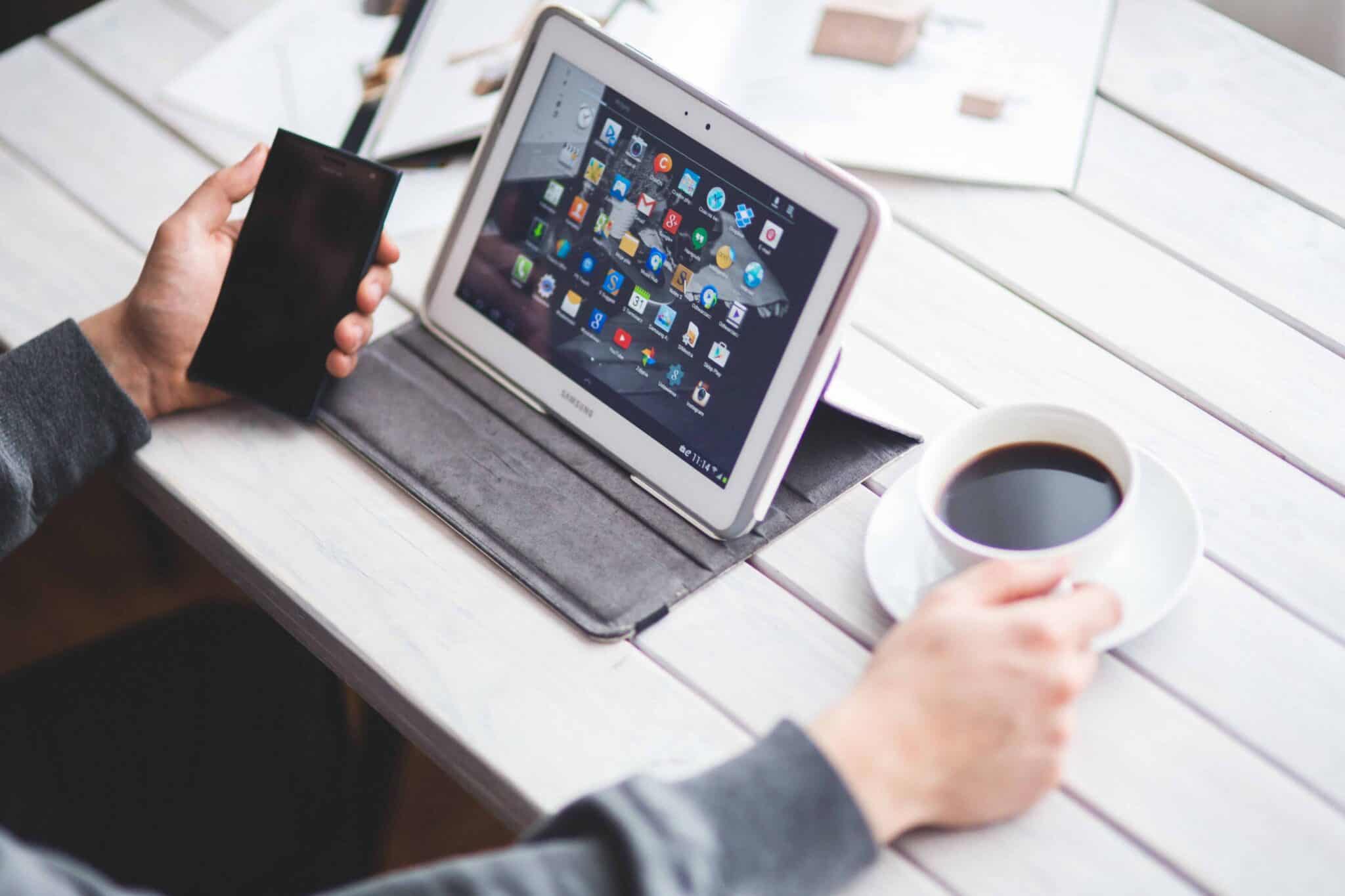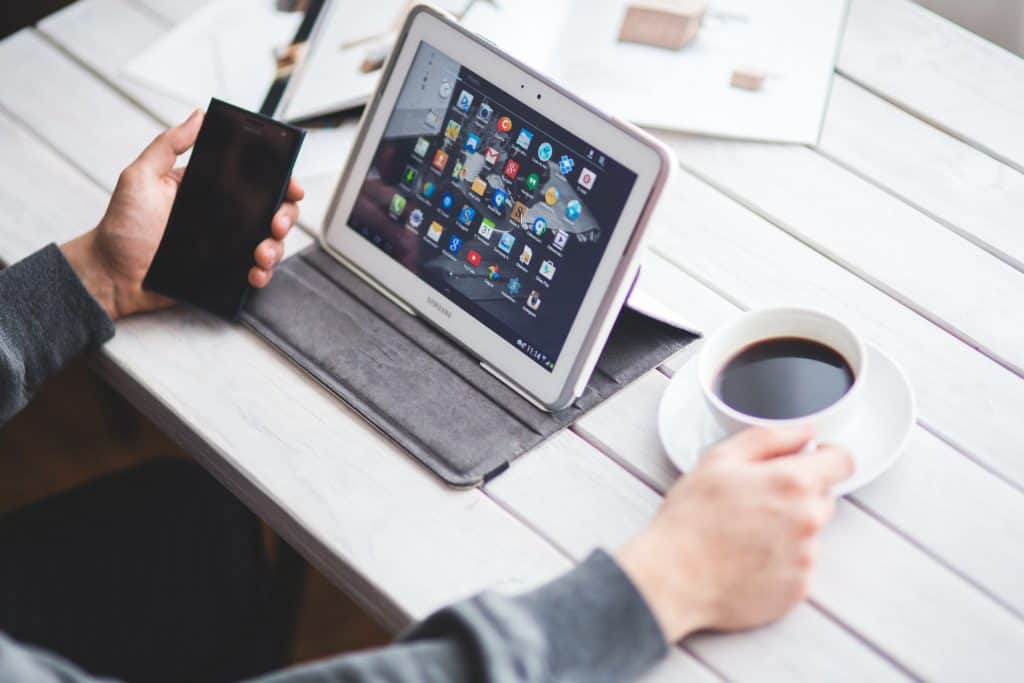 Mobile eCommerce growth has been facilitated by new developments in secure online payment technology. PayPal has been around since 1998. Google introduced its mobile payment system, now called Google Pay, in 2011. In 2014, Apple Pay turned iPhones into mobile wallets. Venmo (launched in 2009) and Zelle (2017) gave people more ways to transfer money through mobile apps. And bitcoin surged in the 2010s, offering a new way to pay for online purchases.
In 2014, Amazon premiered the Echo, also known as Alexa. This voice-controlled device has changed the way we search and even shop. Alexa was followed by a host of other home assistants, including Google Home and Apple HomePod.
In addition, virtual reality (VR) and augmented reality (AR) allowed online retailers to add value to their virtual shops. This technology helps eCommerce come closer to the one big advantage that brick-and-mortar stores still have: the touch factor. Swedish retailer IKEA has even created a VR app that allows people to design a kitchen using a VR gaming platform.
The Good: Social Media Contributes to ECommerce Growth
In 2010, social media had been around for less than a decade. Twitter and Facebook existed; Myspace had already started and died. But Instagram and Snapchat didn't emerge until later in the decade. By 2020, there was a huge surge in the influence of social media around the globe.
Instagram is emblematic of the power of social media to drive online marketing. Founded in 2010, the visually-driven platform has become the home of influencers, where brands connect to their customers. With 1 billion users a month, Instagram shows social media's power to reach consumers.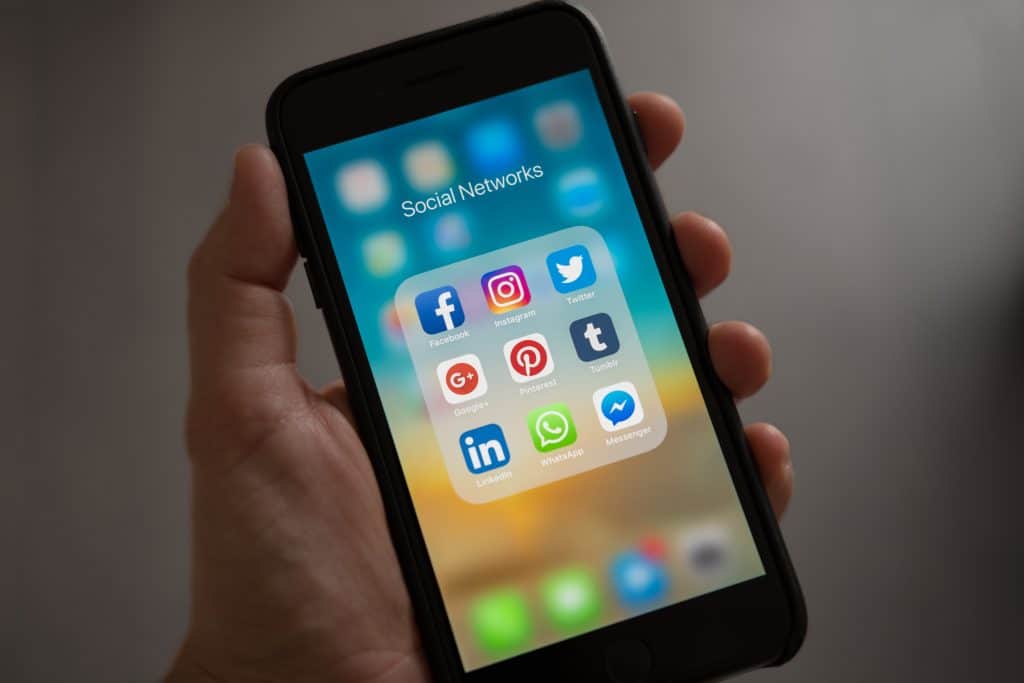 Facebook reported $84.2 billion in advertising revenue in 2020, including revenue from Instagram, which Facebook owns. While the platform has generated controversy because of its ad policies, it provides an economical way for even small online marketers to reach target audiences.
The Good: Internet Shopping Holidays
Online shopping wasn't invented in the 2010s, and neither were online shopping holidays. In fact, the first Cyber Monday was on the Monday after Thanksgiving in 2005. However, new online shopping holidays have proliferated in the past decade, as have online deals.
In 2019, without a pandemic to keep people home, sales on Cyber Monday topped the traditional bricks-and-mortar shopping holiday, Black Friday. Retailers took in $7.4 billion on Black Friday, while they had $9.4 billion in sales on Cyber Monday. In 2020, the two shopping holidays blurred, with many Black Friday sales online. Still, Cyber Monday came out ahead, with $10.84 billion in sales, compared to $9 billion for Black Friday.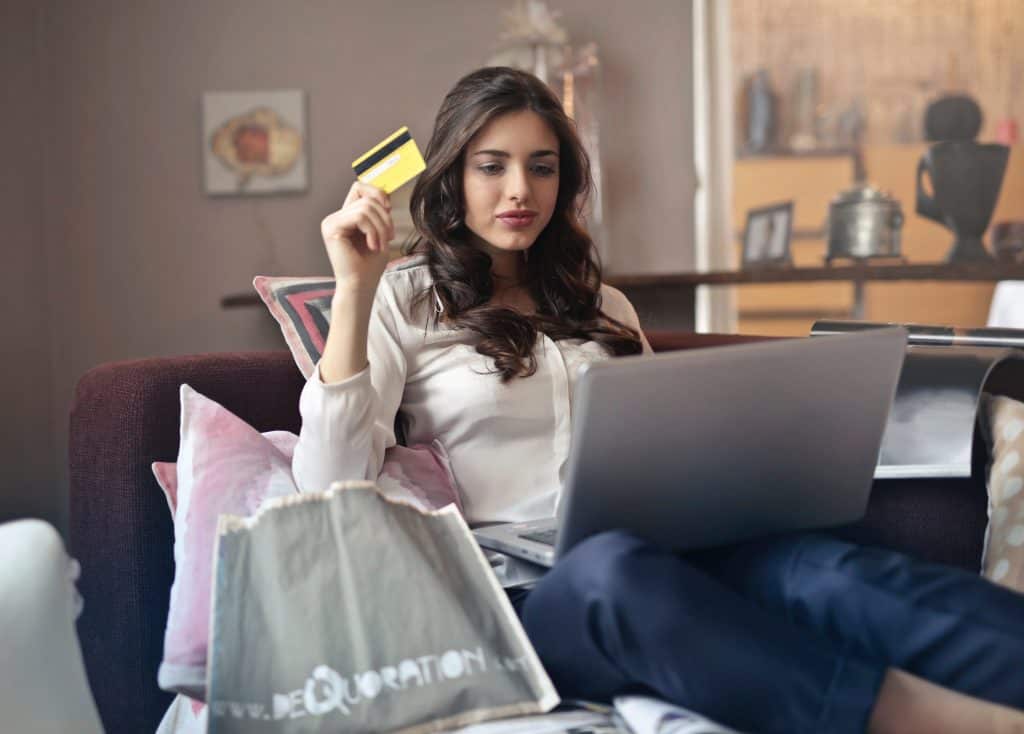 ECommerce growth since 2010 has been fueled by new online shopping holidays such as Amazon Prime Day and Singles Day, a Chinese shopping holiday that brings in massive revenue for Alibaba. Look for more new internet shopping holidays in the coming years.
The Bad: Security and Privacy
As more of life and shopping has moved online, crime has followed, and retailers have not been immune from this problem. Target suffered a huge data breach in 2013. EBay was hacked in 2014. And the list of online retail security breaches continues to grow.
ECommerce was not just the target for hacking—it is also the bait. Thieves no longer have to take your wallet to use your credit cards. They can steal credit card information remotely and use it to fraudulently order products online. Unfortunately, fraud detection and protection at major online retailers have not kept up with the ingenuity of cybercriminals.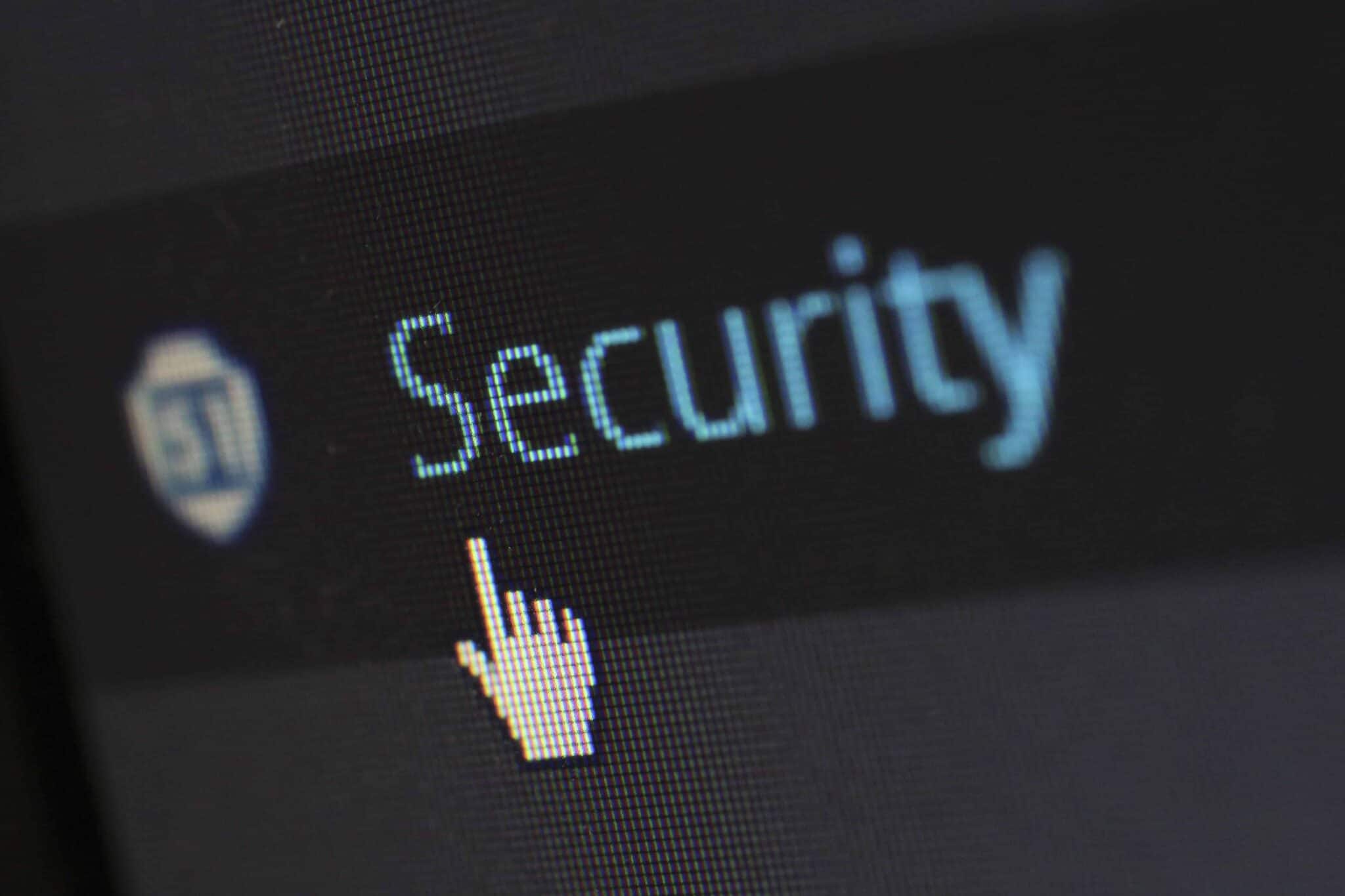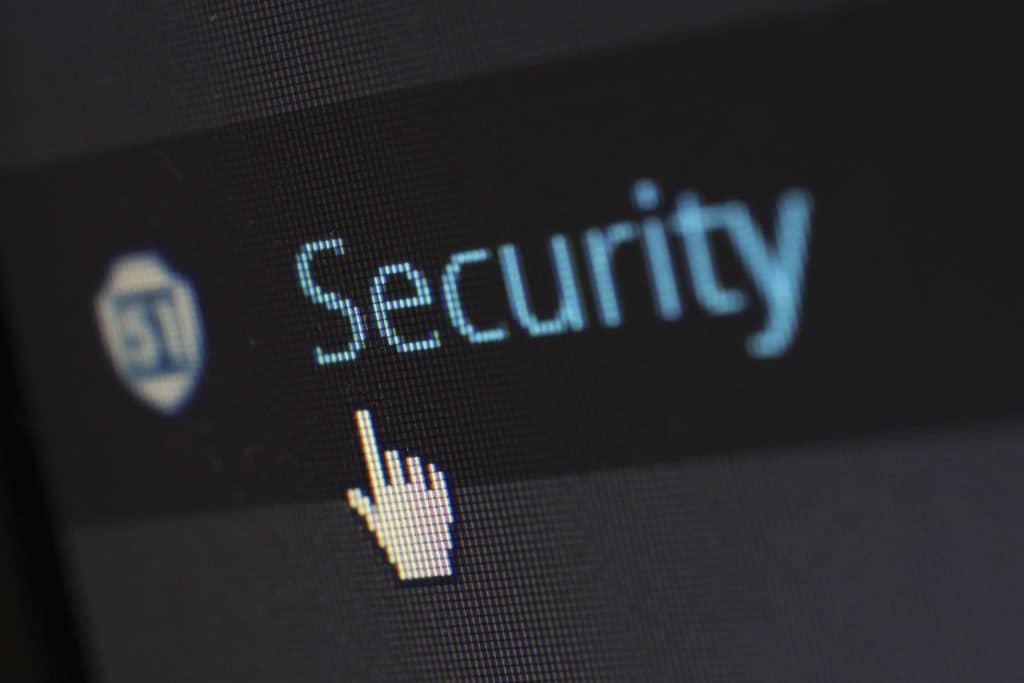 Hacking isn't the only issue related to internet privacy and security that affects eCommerce growth. Facebook's use of personal data has come under fire in recent years. In addition, Facebook's microtargeted advertising has led to charges that it allowed racial discrimination in marketing.
The urgency to develop better protocols for online security is clear. Robust investment in secure online infrastructure is vital for continued eCommerce growth.
The Ugly: People Behind the Brands Pay the Price of ECommerce Growth
As Amazon and other retailers have pushed for faster and faster order fulfillment, workers have paid the price. A headline in The Atlantic put it bluntly: Ruthless Quotas at Amazon Are Maiming Employees. The need for speed has left workers injured and even dead. Sudden eCommerce growth during COVID-19 put even more pressure on fulfillment warehouse staffers. California may soon enact a law that limits warehouse quotas to protect workers.
The good news is that 3PL services companies are developing different business models for eCommerce warehouses. Fulfillment companies like Red Stag Fulfillment have found that treating employees well is a good business model. Let's hope there's a lot more of that in the decade ahead.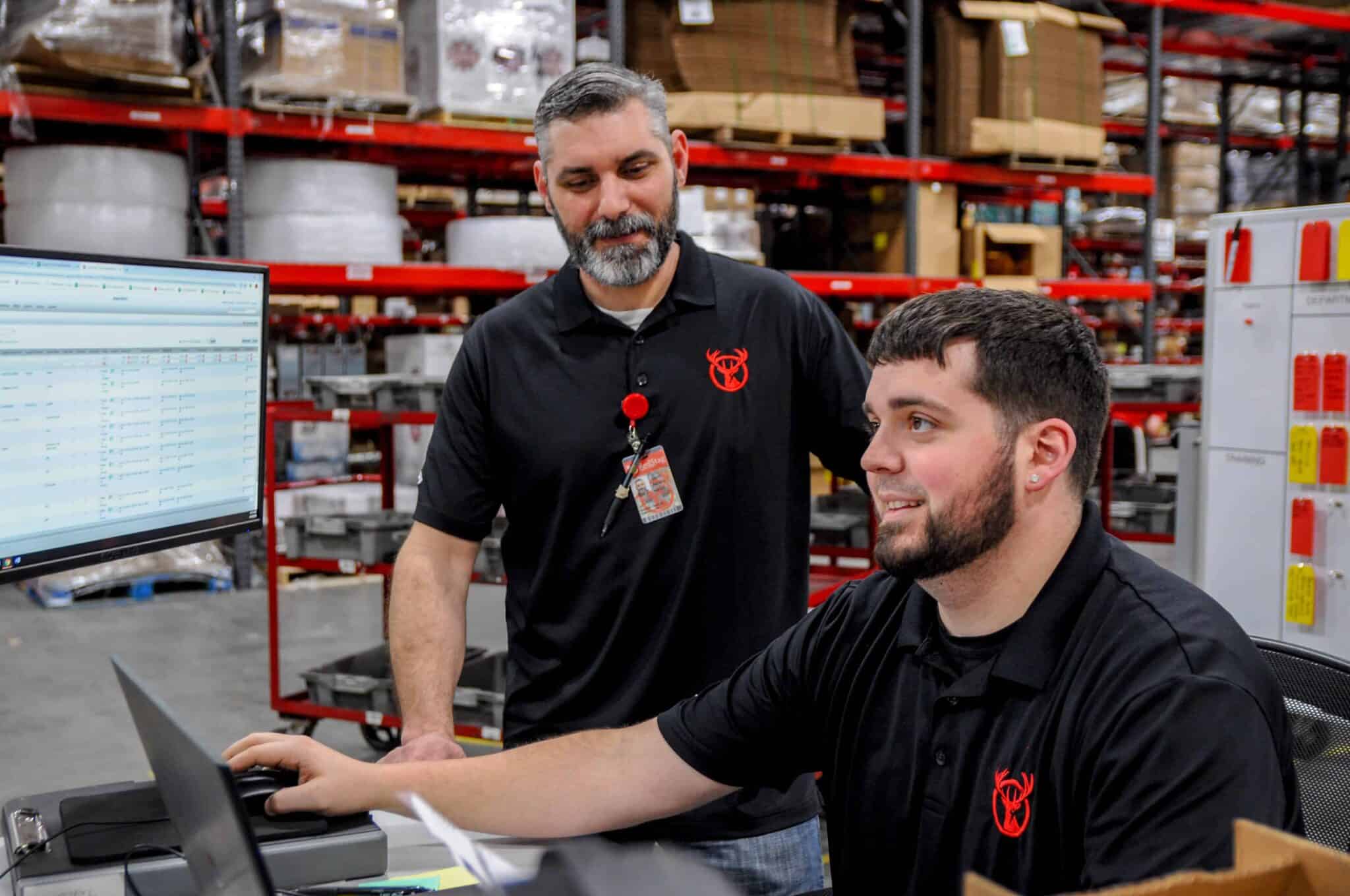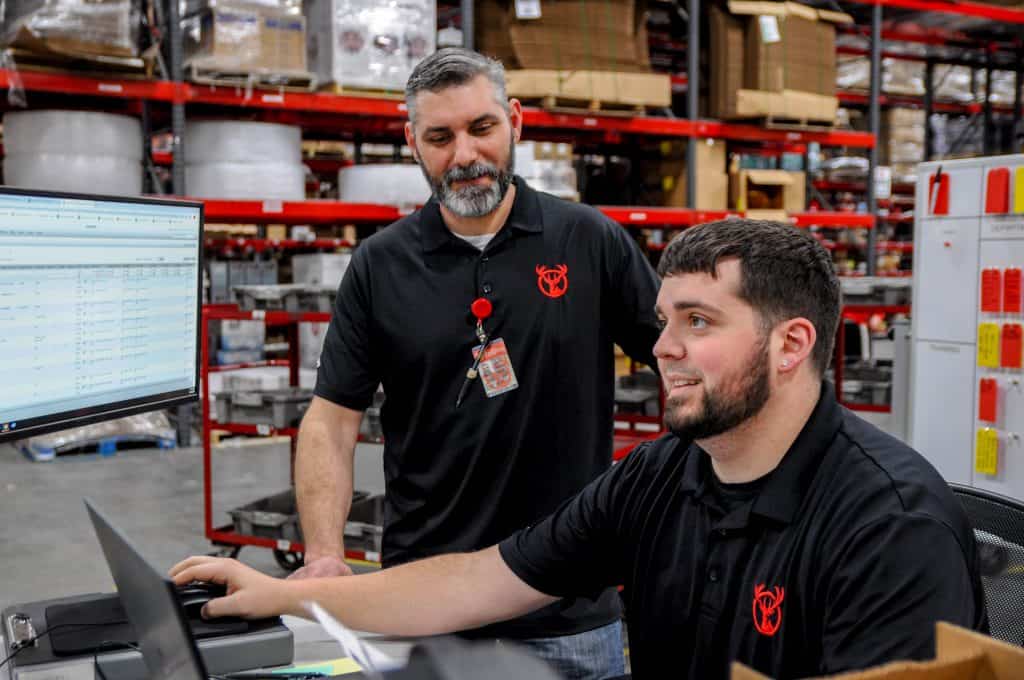 More eCommerce trends: