It is not difficult to leverage sales with Digital Marketing if you use best practices in brand strategy.
This way, companies can meet the public's expectations, providing a qualified experience that will generate more conversions.
For this, it is necessary to be in the right channels, in the most appropriate way.
Optimized websites, online advertising, and accurate communication help to create an ideal environment to sell more.
In this post, we'll show you 7 tips to leverage your sales with Digital Marketing. Keep reading and learn!
1. Show other buyers' reviews
Online reviews are a key consumer tool nowadays.
A survey showed that 56% of them read at least 4 reviews before buying.
Other people's opinions matter, especially because they are impartial and sincere criticisms. To the consumer, it is essential to have this information at the moment of the buying decision.
That's why your brand must enhance these reviews and give them a highlighted place. So, other people will feel confident and sure to make a purchase.
It is possible to do this in the following ways:
publish reviews on your social media pages;
create a star rating system;
show the average rating of each product;
publish product and service feedback and reviews on your website homepage.
2. Promote your brand in the right channels
To leverage sales with Digital Marketing, you need to invest in communication on different channels.
It is more important to be in those where your audience is, rather than on all channels.
Your consumer could use Instagram than Facebook, for example. They may also choose to use email support rather than a chatbot.
You can only know this information after doing good customer study work.
If you already have a buyer persona, it will be even easier to know the right channels.
Always keep an effective tracking of visits and interactions on these different platforms. From there, invest in those that have greater acceptance by the public.
3. Invest in paid media
Paid media will help your company reach a larger audience and generate more conversions.
Organic traffic is always good, and you can get it with help from Content Marketing. Along with this, paid advertising will offer accurate ads to your consumer at the right time and places.
There are two main ways to invest in paid media: Google Ads or social media ads.
Companies create ads for the display network through the Google Ads tool, which places banners on websites with great visibility.
This is also how remarketing strategies are made. In these, brands show consumers products they have already shown interest in, stimulating the desire to purchase.
There is also the search network. There, ads are highlighted at the top of the Google results page in a Pay-per-click (PPC) system.
Through the Facebook Ads tool, you can create advertising on Facebook and Instagram.
4. Perform A/B tests
Leveraging sales with Digital Marketing also requires technical work.
To convert more, it is necessary to build pages and develop CTAs with a high capacity to catch consumers' attention.
A/B tests help evaluate the performance of several elements on websites, offering comparative version results. Thus, it is easier to know which of them generates more sales.
You can build two versions of a product page, for example.
In each one of them, it is necessary to provide different purchase buttons, product descriptions, layout colors, and CTAs, among other elements.
Each version must be tested for a few days, up to a whole week. At the end of the observation time, it is possible to analyze which version reached the highest conversion rate.
The one with the best performance becomes definitive.
5. Reach your customers with Email Marketing
Email Marketing still one of the most effective strategies for leverage sales.
With this practice, you can keep a closer relationship with your customer base. Also, recently acquired leads can be fed.
Through frequent contacts, you can send product offers, discount coupons, and launch information.
Creating a mailing helps segment your customers. This way, brands can send personalized messages to customers who are at different stages of the Digital Marketing funnel.
Source: Rock Content
A recently conquered lead still needs to know more about your brand, for example. This customer is at a different stage than the person who already regularly buys.
Email Marketing is the right tool to maintain a strategic relationship that will allow you to deliver the right offers at the right time.
6. Make checkout easy
Shopping cart abandonment is a major enemy of the e-commerce industry. Because of it, companies lose $ 18 billion annually.
Overcoming this problem is essential for leverage sales with Digital Marketing. First, it's important to find out what reasons lead to abandonment.
Consumers who give up a purchase at checkout are motivated by factors such as:
non-functional websites;
limited payment method options;
few shipping options;
expensive shipping;
lack of "shopping as a guest" option;
extra costs (taxes, shipping, and fees).
Checkout is the decisive moment that determines if your brand will sell. At this stage, it is essential to have the most satisfactory experience possible.
For this, sites need to work well and offer all possible benefits to the consumer regarding shipping and payment.
7. Offer shipping benefits
Shipping can determine if a purchase will be made or the cart will be abandoned.
Consumers are always looking for websites offering good shipping conditions with real benefits. The two main factors are price and delivery time.
Besides wanting to receive their purchase in the shortest possible time, consumers also don't want to pay anything beyond the product's price and possible taxes and fees.
Therefore, brands need to think about options such as:
shipping included;
several shipping options;
fast shipping (2-day shipping);
built-in calculator for shipping costs;
free returns;
easy return policy.
It is not always possible to offer free shipping with purchases, so it is important to work with different services. This way, the most varied prices will be available for the consumer's choice.
Good strategies help leverage sales with Digital Marketing. To choose the right methods, it's important to know your consumer and offer a quality experience in your e-commerce. Following this post's tips is a good jumping-off point.
This content was written by Rock Content.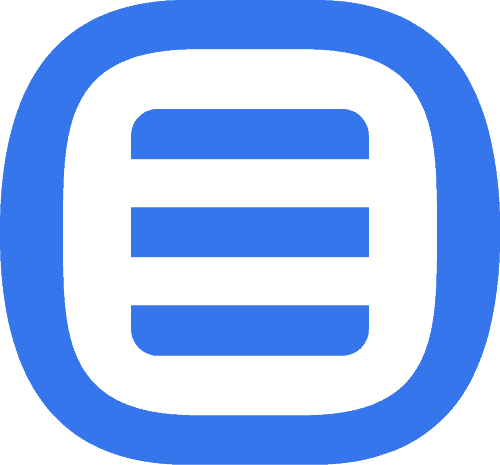 Rock Content is a global company that enables the growth of companies through our suite of products. With over 2 thousand clients, and more than 60 thousand freelancers, we are present in Brazil, México, United States and Canada.